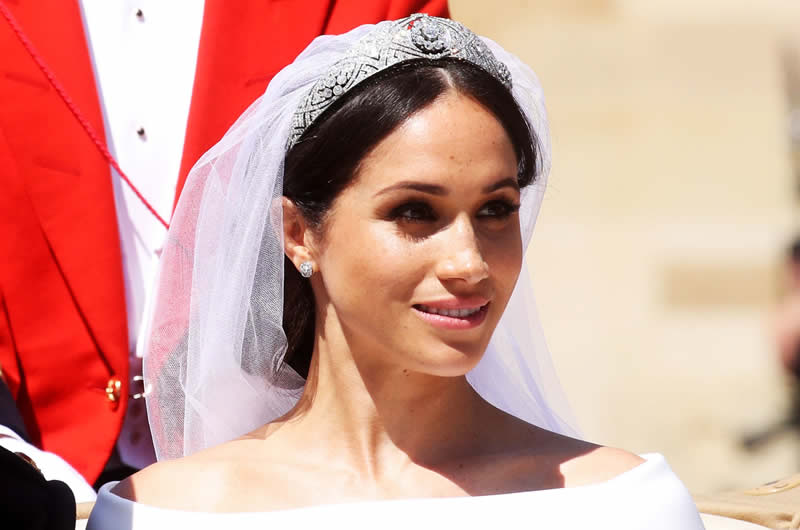 There was so much to be in awe of over the weekend when it came to the Royal Wedding, but our number one awe inspiring moment was when we first saw the bride. Meghan Markle stayed true to her sense of style keeping her big day look classic, modern and not overdone. Same went for her makeup and since it's officially wedding season, we're breaking down her big day beauty look and how you can get the same look for your big day – or simply everyday!

ONE | Face

Her Look: Gorgeous and glowing, the bride went for a natural look when it came to her face. She's all about letting her freckles show, therefor she didn't try to cover them up. While she skipped the heavy foundation, her makeup artist for the wedding (Daniel Martin) did add a bit of concealer under her eye.
Get The Look: Meghan's said she's a fan of super-light foundations (again, so her freckles can show through). To get there, Meghan's pre-engagement makeup artist, Lydia Sellers, says she would reach for Giorgio Armani Beauty Luminous Silk Foundation in shade 6.25 with a few drops of 5.5. Bounced on with a slightly wet Beautyblender, it gives light, dewy coverage. (via glamour.com)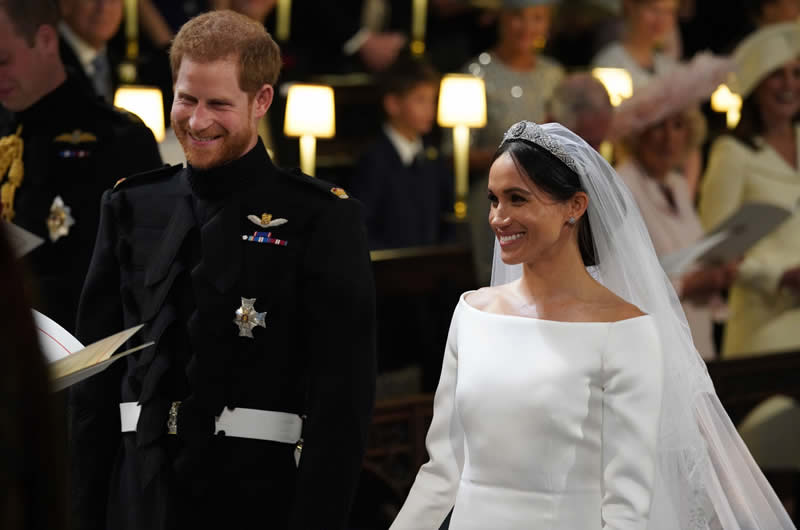 TWO | Eyes + Lashes 
The Look: Her eyes were the main beauty feature as she wore smoky gray eyeshadow and her lashes were bold with the most lovely full and fluttery appearance.
Get The Look:  Rather than overdoing the eyeliner, Meghan tends to play up her lashes. The best way to get this lovely look is to get MVP lash extensions! The fullness, length, curl and deep, natural color and overall look is just the ticket to having royally gorgeous lashes.
For eyeliners, her two favorites are M.A.C. Teddy, a gorgeous, gold-flecked brown, and Chanel Eyeliner in Cassis, a shimmery plum that she draws on her upper lash line and water line. (via glamour.com)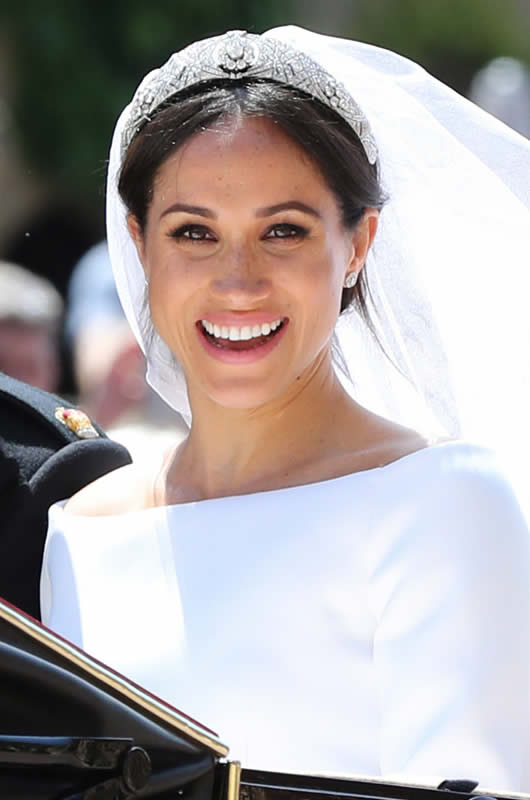 THREE | Lips 
The Look: Her lips were painted a peachy pale pink shade of lipstick that had a satin finish. (via hapersbazaar.com)
Get The Look: The word on the street is that Markle's a fan of Charlotte Tilbury Matte Revolution lipstick in Very Victoria ($34), a matte, dusty rose-tinted nude that seems polished enough even for the halls of Buckingham Palace or, say, the queen's personal tea room. Not only does the pink tone give it some warmth—a nonnegotiable when you're dealing with nude shades—but the matte finish makes it feel more modern than your average neutral lipstick. Also worth noting: Celebrity makeup artist Charlotte Tilbury is one of the best-known Brits in her field, so Markle's choice could be a sly nod to her new country. (via glamour.com)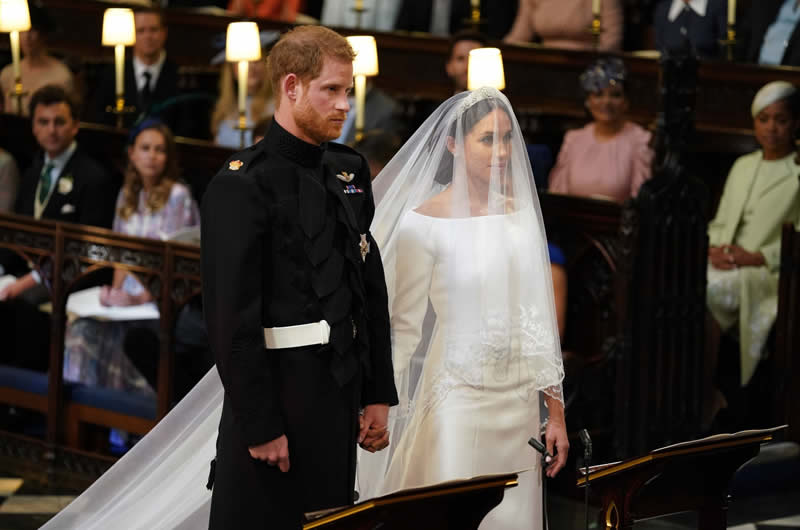 FOUR | Brows
The Look: Not overly bold but still quite beautiful, her brows were striking, defined and filled-in to anchor her face.
Get The Look: Sherrille Riley is responsible for Meghan's brows and told metro.co.uk how she created the perfect brow style for her, which she refers to as the 'Audrey Hepburn Brow'. The style is to keep the brows as straight as possible with a gradual lift at the tail ends and the style is completely arch-less and in-line with the natural brow. It's a really modern twist on the iconic brow shape that Audrey was famous for. This effortless shape lifts the face and harmonises the features. Threading is one of the methods Riley uses to achieve this classic brow look on Meghan.
Love makeup tips? Check out our 5 Minute Face Tutorial 
Image Credit: Getty Images via Glamour.com