If you are a bride or a member of the bridal party and are looking for a way to get in the best shape for the special day, Orangetheory Fitness is for you. In fact, it's for everyone of all fitness levels – which means your entire bridal party can work out at OTF. It's designed for the beginner, the athlete, the determined. Bring your fiancé, bridesmaids and even the mother of the bride and have some fun with this one-of-a-kind workout.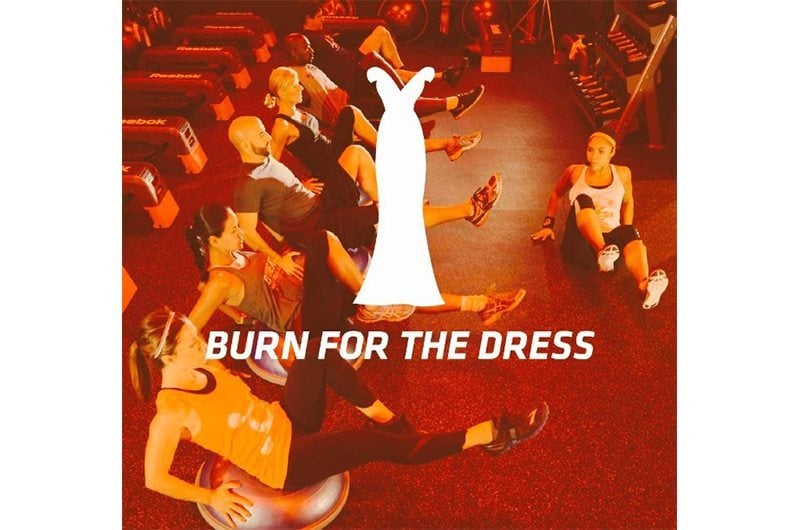 1. Orangetheory Fitness is unlike any workout you've tried.
Orangetheory Fitness is a one hour group personal training workout broken into intervals of cardiovascular conditioning and strength training. Backed by the science of excess post-exercise oxygen consumption (EPOC), Orangetheory's heart-rate-monitored training is designed to maintain a target zone that stimulates metabolism and increases energy. All workouts are designed to take participants through specific amounts of time training in certain exertion intervals. Time spent working in these intervals help you get fit quickly and even continue burning calories when you finish class thanks to the proven science of the "after-burn" or EPOC effect.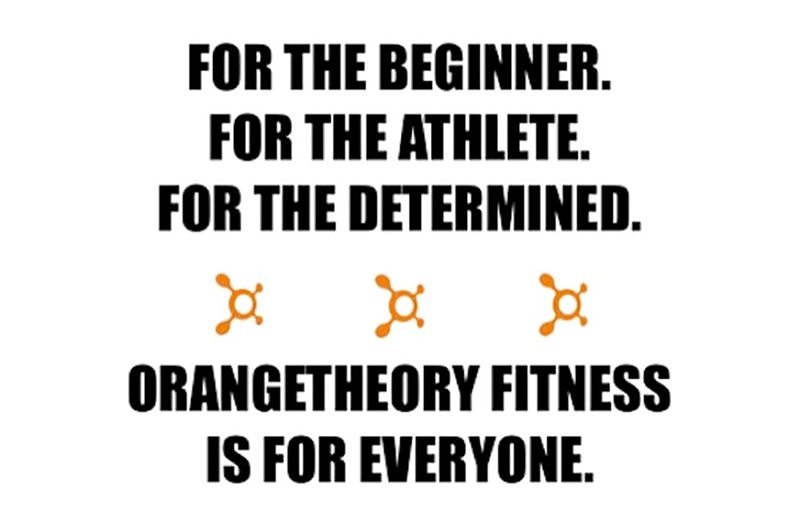 2. Orangetheory Fitness is made for those who don't always feel motivated.
Led by skilled personal trainers, participants use a variety of equipment including treadmills, rowing machines, TRX suspension training and free weights, burning an average of 900 calories including after-burn. The workout sessions are kept small and the coaches are able to spend time correcting form, coaching and working with every single participant so you get the benefit of personal training along with the energy of group training. It's a win-win, and who doesn't want to work out for an hour but get the benefit of burning additional calories for 24-36 hours after the workout?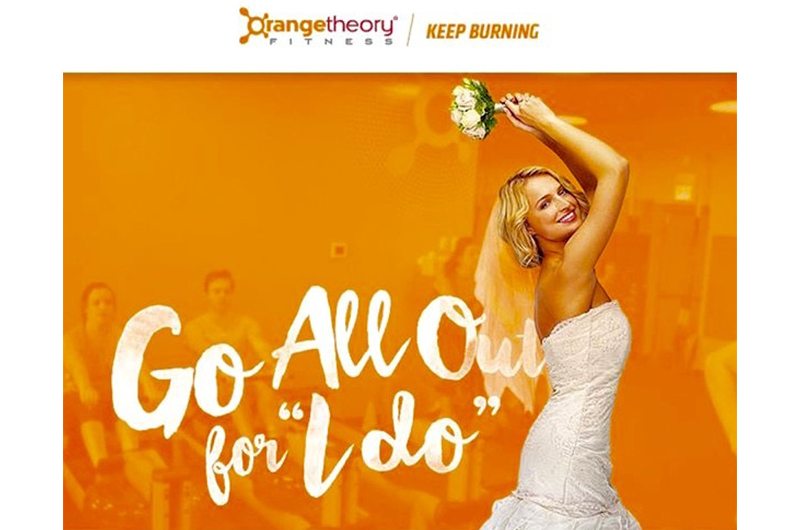 3. Even if you're busy with wedding planning, Orangetheory is easy to fit into your schedule.
By incorporating Orangetheory Fitness into your fitness program, it will give you energy and reduce stress for all those busy days ahead of you. It's a 60-minute class you schedule by a click of a button on your phone. We have classes 7 days a week starting at 5:00 am until 7:00 pm.   No matter what your schedule is, you can fit Orangetheory into your busy schedule.  The social part of OTF will get you through it and you'll push together and love the results together.
4. Orangetheory gives you lasting results.
At Orangetheory Fitness, they recommend attending 3-4 classes a week to see those visual results you are seeking. You'll get toned, lose inches and gain energy. The interval based training is best for stimulating your metabolism and gives you noticeable lasting results. It's addicting and fun and people of all fitness levels and ages are falling in love with OTF because of the proven results it brings them. After every class, you'll get a performance summary emailed to you. OTF also offers a 30-day money back guarantee.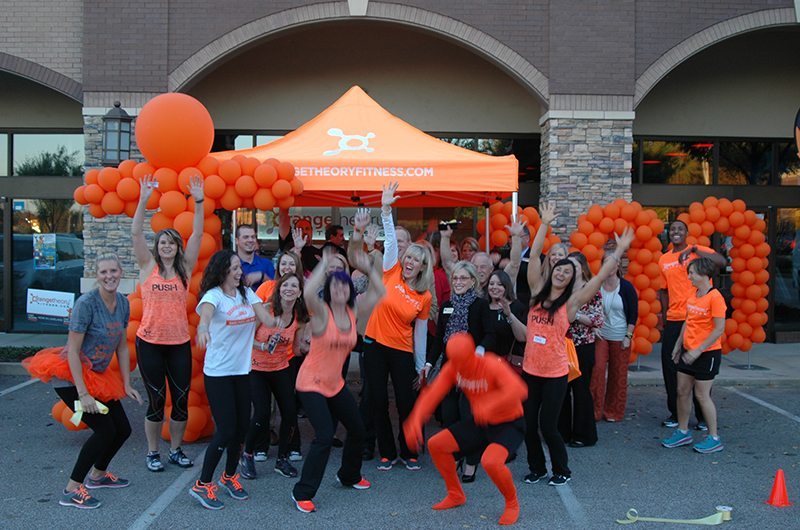 5. No matter the goal, Orangetheory benefits everyone of all ages and skill levels.
Orangetheory benefits males and females of any age. Every workout is different and includes endurance, strength and power days. This workout is designed for all fitness levels and anyone can do it. We offer a variety of options for participants which enables people of all exercise backgrounds to benefit and get a great workout in the same class. Safety is emphasized for all levels. The best part of OTF is that the heart rate based monitoring system allows everyone to work at their own level and pace for the entire workout. You don't have to keep up or compete with anyone at all – it's all about you!