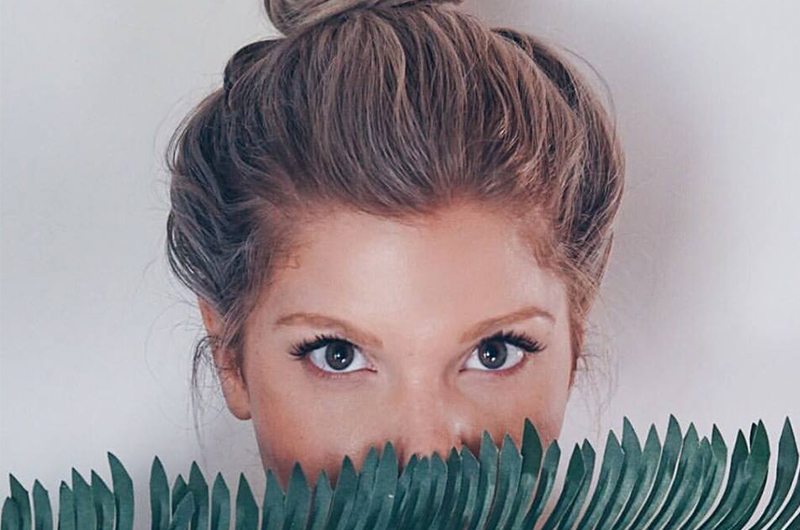 It's Sunday, the kids are down for their naps after a great service at church, and I'm able to write about my experience with lash extensions.
I follow a couple of women on Instagram who use lash extensions and have thought about it for some time, but never wanted to commit because of the financial investment, and fear of my own lashes falling out or becoming damaged.
I started doing some research, looking around at local salons, spas, boutiques, etc, to find the best of the best. This turned into a review and comparison piece for an editorial, and this is what I've learned after my first experience.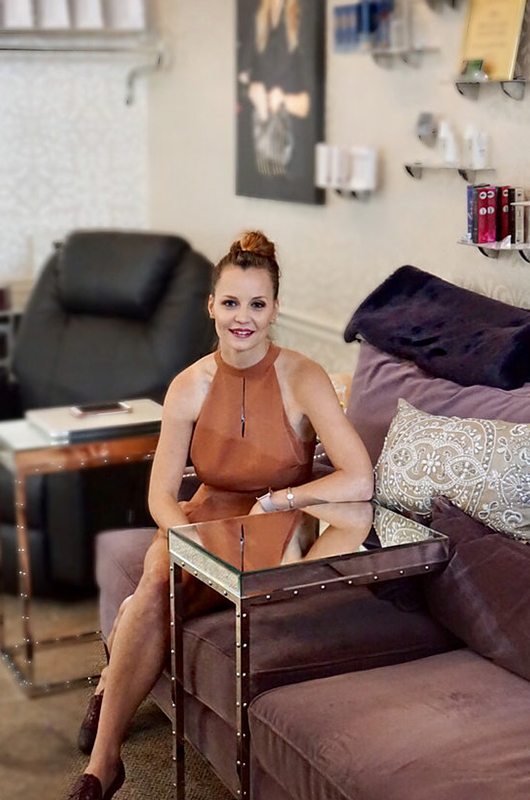 "Do your research!" Is what Amber Skye, owner of Skye Lash Lounge in Louisville, told me when asked what she'd say to anyone interested in lash extensions.
When searching around for the locations I wanted to review, factors that I'd never thought of were brought to light while relaxing (more like occasionally dozing off) as Amber worked on my lashes.
When I walked in, the purple velvet sofa immediately caught my eye, and I was introduced to the team, and handed a very thorough questionnaire that included questions like:
What brand (specifically) of makeup do you use?
What makeup remover do you use?
What cleanser and moisturizer do you use?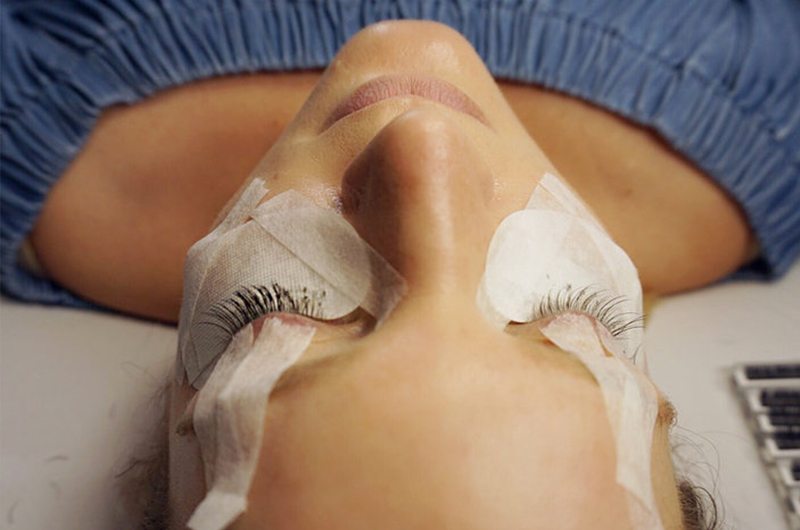 I was asked for a thorough breakdown of the products and my daily skincare routine – this was for Amber to not only educate me on what products would break down the adhesive and ruin my lash extensions, but to better understand my skincare in general. She is a licensed cosmetologist and certified through four separate lash extension companies. In addition, she's an educator for Paul Mitchell. As she mentioned: do your research. 
Here are just a few of the interesting facts I learned while Amber worked on my lashes:
Temperature and humidity play a BIG part in your lashes being applied, and ensuring the adhesive cures correctly. If it's not right, they won't last as long. (Her salon is kept cool and I was given a plush blanket to keep me comfortable).
Lighting is especially important while applying lashes, which is another reason she doesn't do house visits for lash appointments. 
Having someone come in that wasn't educated on the proper care and cleaning methods for lashes can be a big challenge. Not only does she have to remove and correct someone else's poorly done job,  there are eye infections you can get if you don't clean and brush your lashes correctly!
One of the most memorable parts of our conversation was when Amber talked about the women who come in after chemo or have been through the trenches with cancer, and she is able to make them feel more like their old self by helping with applying beautiful lashes.
After my first experience with lashes, Amber's words to me before we met rang true
"It's your eyes, so we take it seriously. Warning though: they're addicting." 
I can see why! Not having to worry if your mascara is bleeding or smudging along your brownown is a relief in this Kentucky humidity. I would happily trade a once-a-month mani/pedi for eyelash extensions.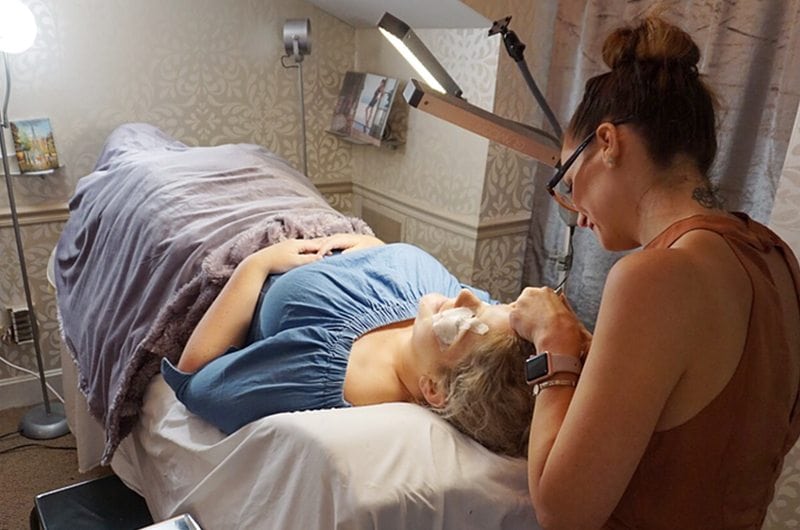 One last thing to add: I wouldn't recommend taking a photo of what you'd like to see as an outcome. At Skye Lash Lounge, they take everything into consideration: face and eye shape, eye lids, your natural lashes, and in my case, uneven eyelids and tiredness!
She's a pro. Trust her!
Stay tuned for more tips, tricks, and reviews from Southern Bride's Beauty Contributor, Stephanie Clark.