Glowing bridal confidence always starts with beautiful skin! A little bit of YLLO's face mask goes a long way. Each pack gives you a whoppin' 20 treatments and is 100% natural, vegan, gluten-free. After your first use, you'll see teddy bear soft skin, a glowing complexion, as well as reduced redness and inflammation. With continued use, you'll be fighting acne, fading scarring, preventing wrinkles, and lightening (and eventually stopping) facial hair growth.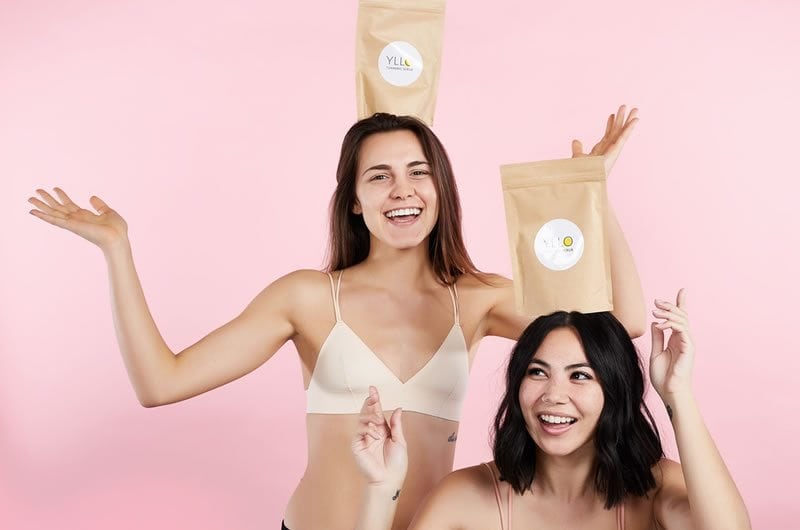 Ingredients: Organic Turmeric, Chickpea Flour, Coconut Oil, Cane Sugar, Sea Salt, Vitamin E Oil, Essential Lemon Oil
Want to get rid of your peach fuzz and have glowing skin?  Check out our Instagram to find out how you could win a YLLO face mask.