Love Is In Style 
It's that time of year when cafe and coffee shop windows are dotted with red and pink hearts and the familiar little man holding a dainty arrow. Valentine's Day. The day of love and romance. While you may be celebrating with the perfect partner, finding the perfect gift to show just how you feel can often be a fretful task. Below are trending Valentine's gifts for your special someone, that are sure to slay your amour's heart any time of the year. 
For the Lovers of Game Night  
For the couple that loves to play games – in a soft-hearted, harmless kind of way,  TABLETOPICS offers a unique way to spend a conversational evening and makes for a fun-filled Valentine's gift.
"The couple set is sure to add a little spice to your conversations whether you're in a new relationship or celebrating 50 years of married bliss," according to TableTopics. And the Friendship set is a great way to jazz up a Galentines' affair.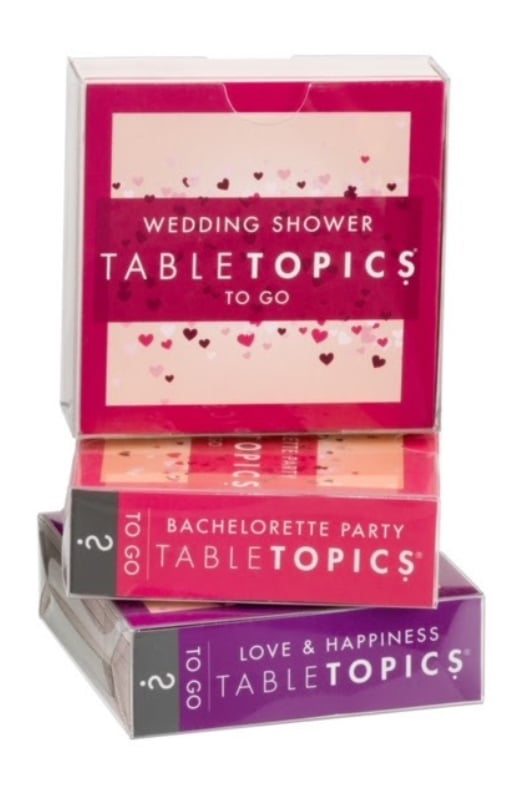 For the Lover of a Fresh, Organic Smell 
Wit & West Perfumes is a 100% all-natural botanical perfumery focusing on rare natural ingredients and unique scents for those who don't want to smell like everyone else. Its perfumes are handcrafted entirely in-house in small batches using only the finest, high-quality 100% natural whole botanicals and naturally derived ingredients. Unique, never boring.
Be sure to check out the intriguing Rose' L.A. scent. "A  rousing fruity scent that demands attention. Rose otto adds fresh drama and character while amber and sandalwood smooth out the experience with a honey-like butteriness. Reminiscent of a weekend in West Hollywood spent soaking up the sun in a rooftop pool with a glass of bubbly. A scent that doesn't take itself too seriously, a fun and sparkly chic scent that can only be described as Rosé L.A."
Take the scent quiz and find the best all-natural fragrance for you.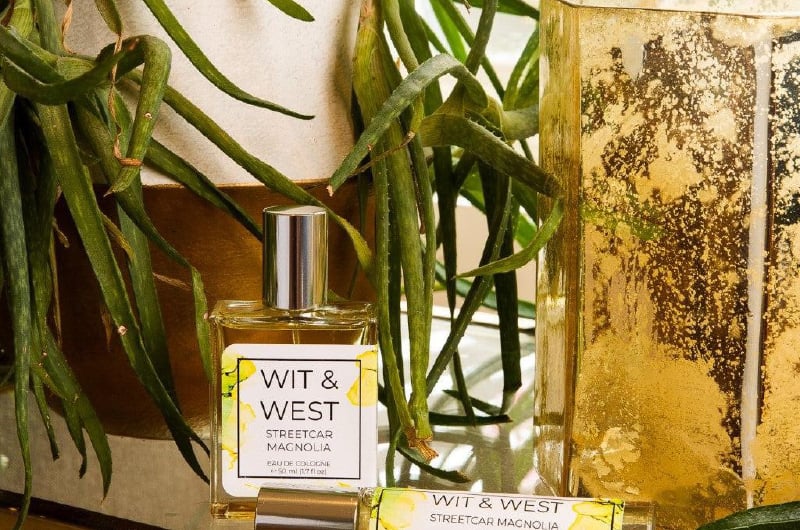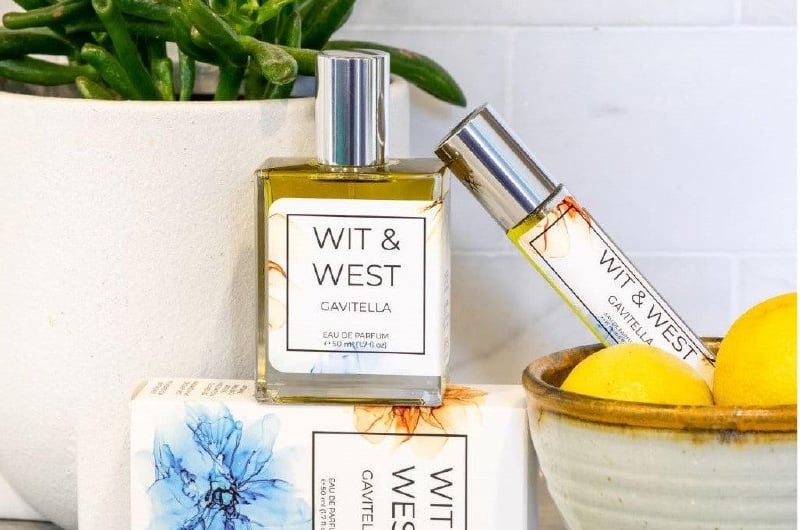 For the Something Sweet and Salty Foodie Lovers
Valentine's day is not complete without a sweet treat for that special someone.  Yummy Bazaar offers a Build-Your-Own-Gift option allowing you the freedom to build a very unique gift filled with an assortment of high-end goodies from across the globe.  Sweet, salty, sour? This box can be filled with surprises delivered in contemporary gift packaging. Simply select this item along with other goodies, and they will take care of the rest!  
Click HERE for more information.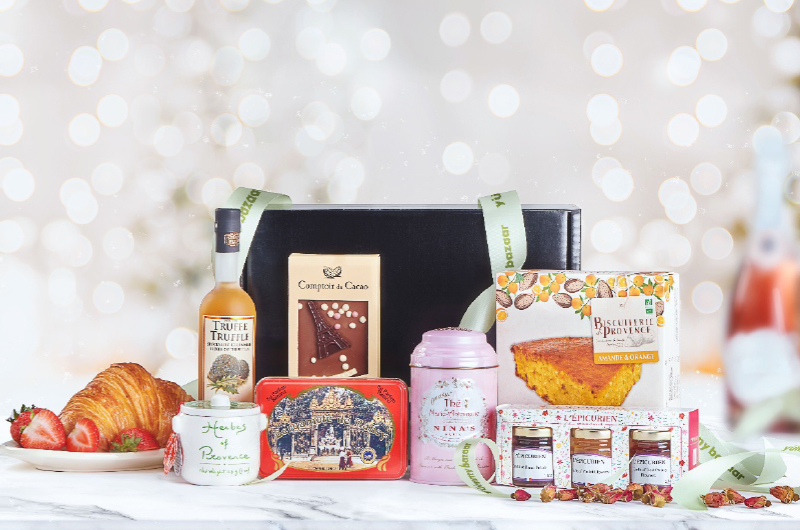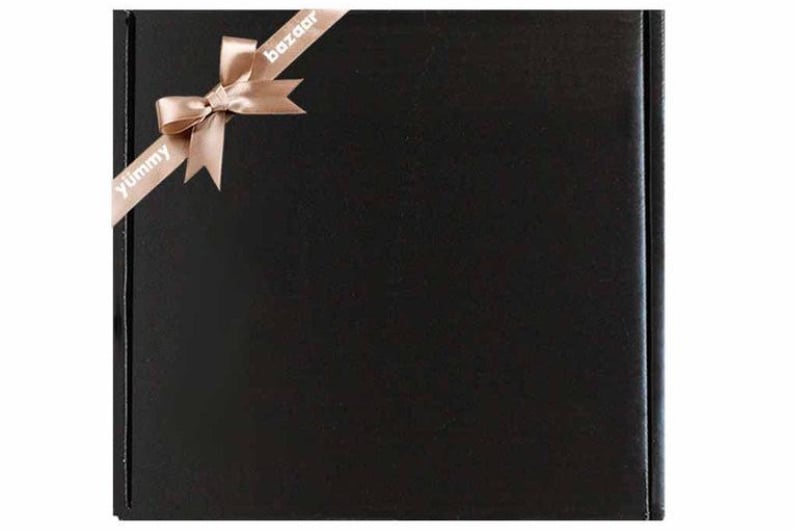 The Lovers of Something Silky  
Want to slip into something silky and luxurious? The launch of KIP.'s new Mulberry Silk Bridal Robe makes for a delicate and sensual surprise for that special person. 
Designed with brides in mind, their 100% 19mm mulberry silk robe can be customized with Mrs. or any name preference.  You can also pair the robe with a matching 100% silk headband and adorn yourself to the top of your crown. 
"KIP. encourages women to invest in a night's rest and, in turn, invest in themselves," said Natalie Marshall, Founder Of KIP.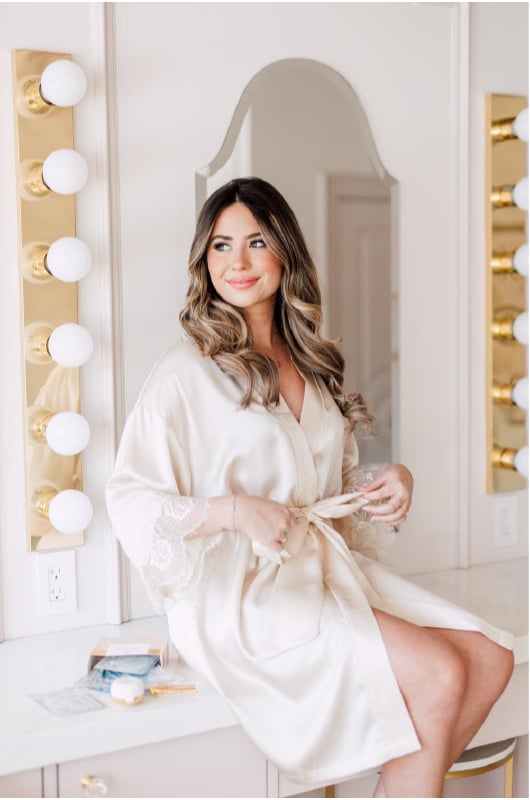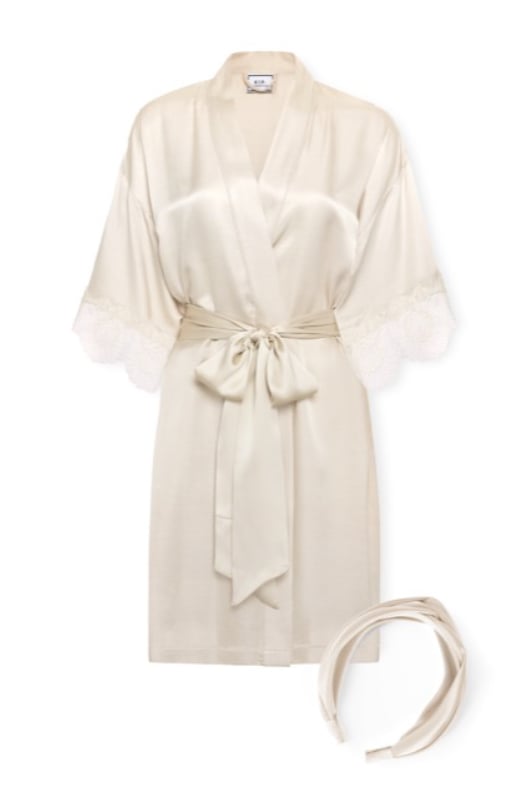 For the Lovers of Travel 
The "F" in February is for females and whether you're single and ready to mingle or already forever committed, Saint Holiday has something for everyone for both Galentine's Day and Valentine's Day. Whether you're spicing things up in the bedroom with Saint Holiday's luxe Bungalow Dress or kicking back in cozy cover-ups with your besties in their ultra-chic Beach Shirt and Beach Boxer set, they have you covered from head to almost toe. To sweeten the deal, from 2/1-2/14, Saint Holiday will even include an extra special gift in all orders over $150. Who better to take Valentine's day shopping advice from than a Saint? Saint Holiday newly-launched resort wear looks offers something comfortable and luxurious for that someone special.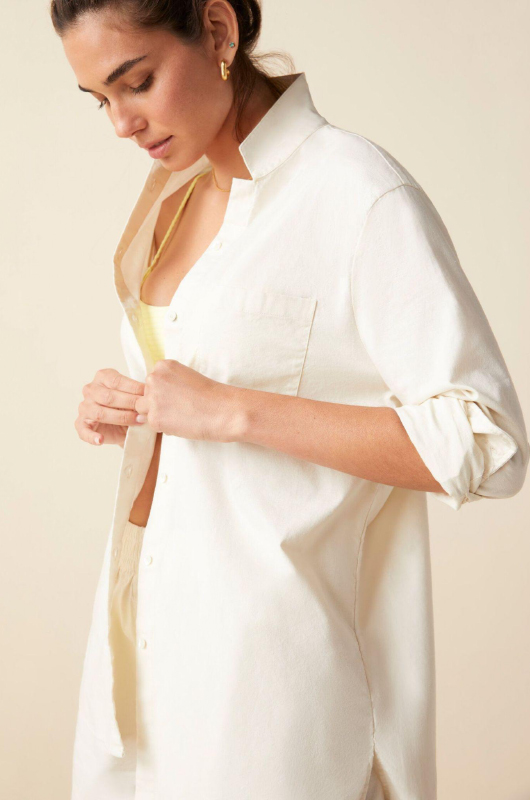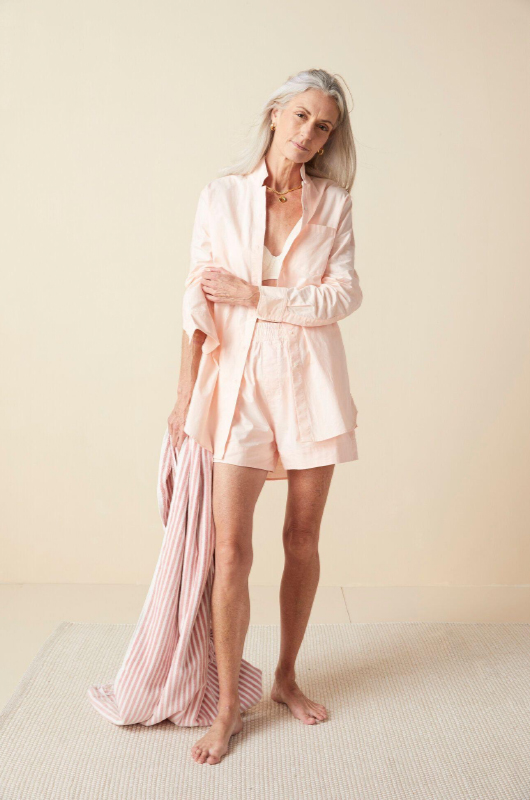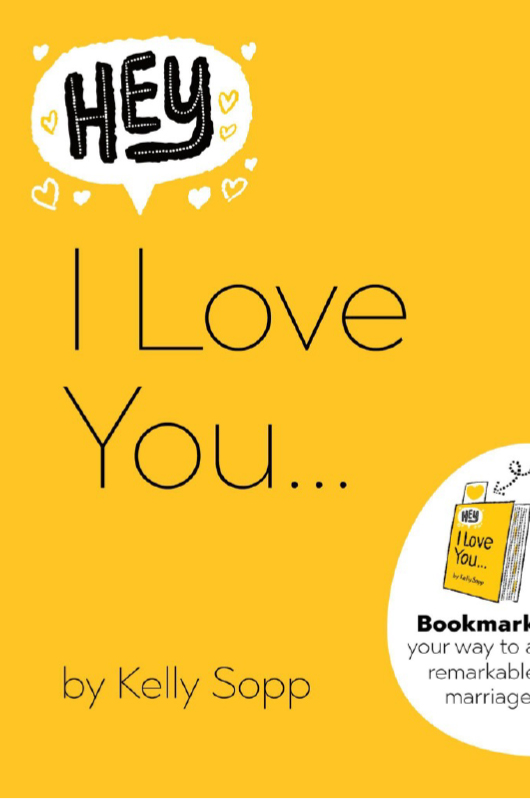 For the Book Worm Lovers
Looking for a new way to say I love you? Hey, I Love You by Kelly Sopp makes for a unique new way of communicating with love and humor to your partner. Hey, I Love You shares ten principles to creating a loving, lasting relationship. More importantly, it's a device for implementing those principles, each and every day. Simply place the bookmark on the page that expresses what you want to say or speaks the words you wish you had the courage to. With dozens of thoughtfully written expressions, you can say just about anything your heart desires: whether that's a compliment, something to cheer them up, apologize, or flag an issue you've been avoiding.  
For the Coffee Aficionado  
The Subminimal line of coffee making products allow for the coffee maker in any house to be an at home barista. The NanoFoamer makes for a handheld coffee milk frother that takes any coffee a level up. Saving money and time by making great-tasting coffee from home is sure to bring you a happier 2022!
Easily create a superfine microfoam in seconds with the NanoFoamer, the brand's hero product. Imagine spinning bubbles so small (at 10,000 RPM) they become invisible, with the milk transformed into a liquid velvet texture that blends perfectly with the espresso and crema. It's impressive and without the need for an expensive espresso machine.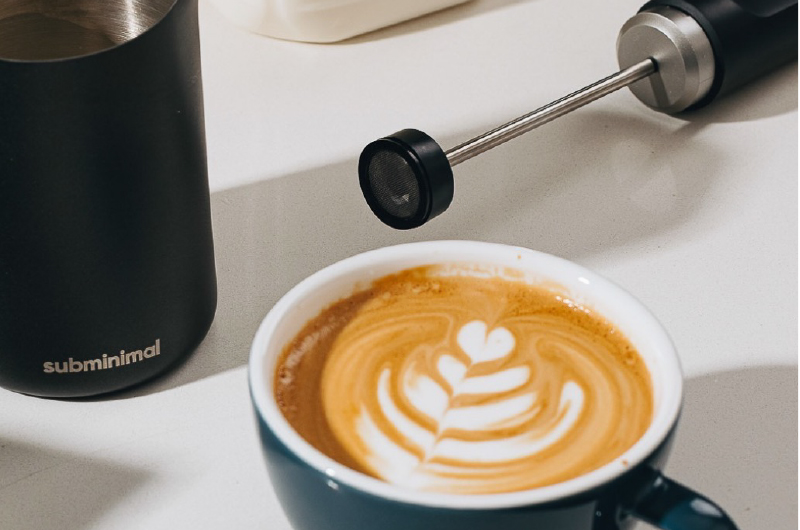 For the Lovers of Some Bling 
E.E. Cummings, a poet in the 20th century, once wrote "I carry your heart (I carry it in my heart)." 
Keeping loved ones close to our heart year-round can be a precious token. But finding a locket that compliments every look can take hours. Kinn has streamlined the process, with their Mason Heart Locket 1. If your partner has a more subtle taste in jewelry, try the Mason Oval Locket Necklace 1.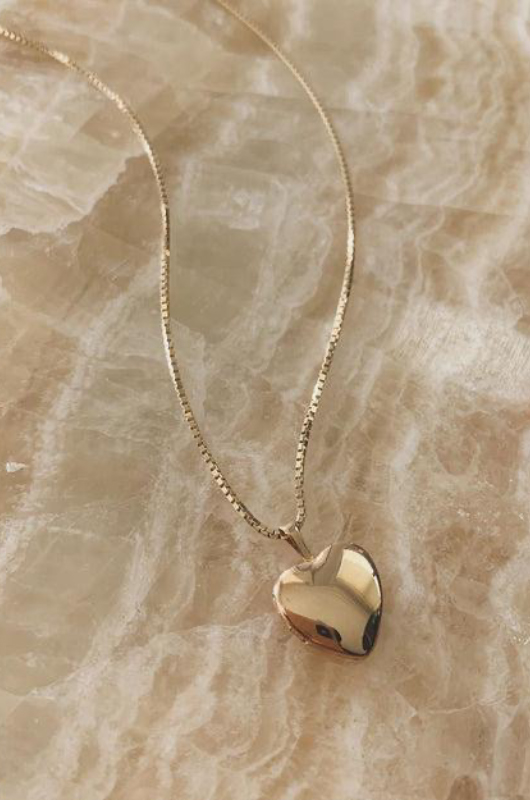 For the Lovers of Fresh Flowers  
Founded in 2014, this Washington, D.C. based company is laser-focused on exceptional customer care and high-end designs, say's Co-Founder and Chairman, Ajay Kori.  Urbanstems,  an online flower delivery company offers a one of a kind gifting experience that makes giving as much fun as receiving.  Send your loved one a subscription, or send flowers, dried flowers, plants, or a unique gift.  The company also provides thoughtful plant and flower care instruction and even pet-friendly ideas. 
And, even more impressive, the company's mission – "We make it a priority to work directly with our Rainforest Alliance Certified™ farms and invest in the people who work there," said Urban Stem's website.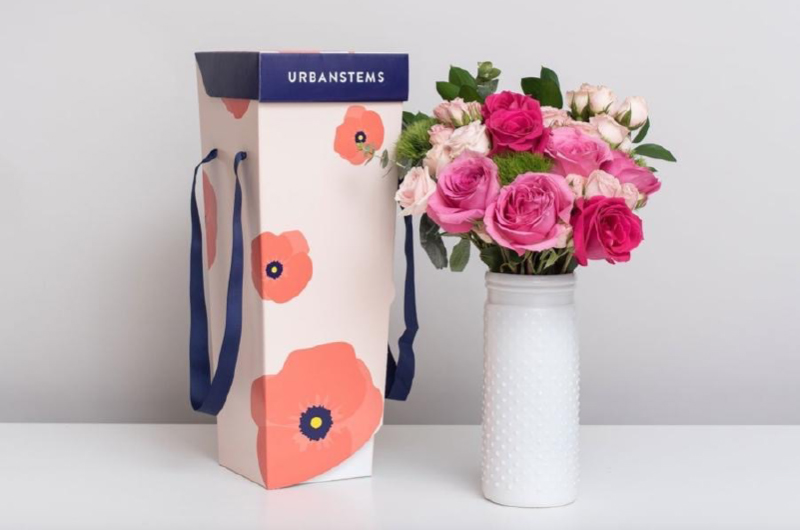 For the Lovers of Fresh Looks 
The music icon and fashion legend Robyn Rihanna Fenty has created the timely line of heart lined delicates and vibrant hues of red. Rihanna, CEO and Creative Director of Savage X Fenty, created a lingerie line that is tailored to anyone who wants something special for that special someone.
The brand emphasizes confidence and inclusivity and is designed for all genders, sizes and backgrounds. Along with lingerie, the line features bras, underwear, sleepwear and loungewear.
Women Business Collaborative wrote Rihanna saying "We want to make people look good and feel good."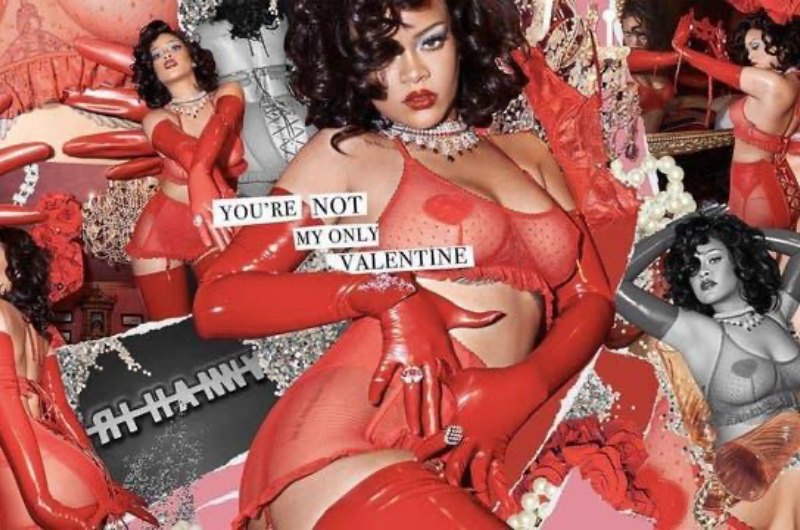 For the Plant Lovers 
If your special someone has the opposite of a green thumb or spends too much time away from their home to tend to any kind of living vegetation but adores and craves the warmth and coziness of plants, then he or she will love Green Philosophy Co.   This woman-owned company offers thoughtful and artful succulent pillows and plants designed to connect you and your home with the natural world.  Fun, funky, and functional, their pillows add a pop of life and color to your decor without any clean-up required, and better yet, they never need watering.
For the plant lover in any relationship, be sure to check out Green Philosophy for succulent needs.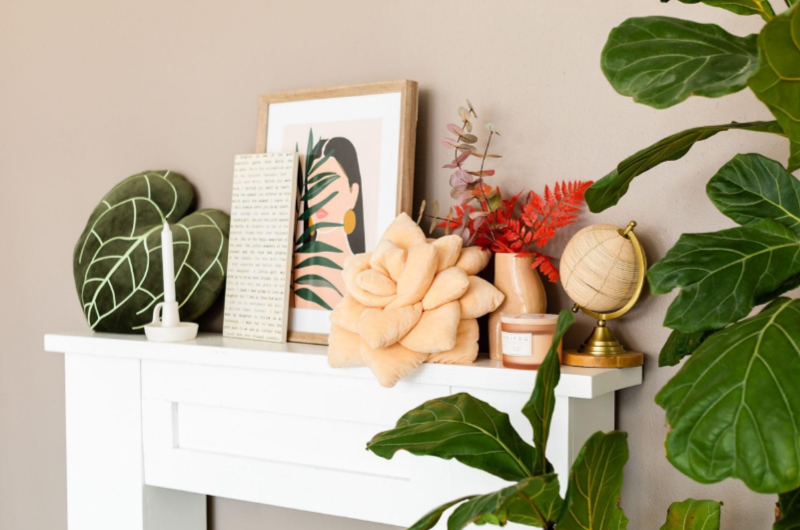 For the Love of Giving Back 
Looking for a meaningful way to say how much you care, beyond the retail aisles? Forget the tangible and material gifts and share your love by investing in the community or global causes.
Donating money and/or your time allows for you to spend time together giving back to the community. Local food shelters and animal shelters can be a great place to start.
Love is what makes the season.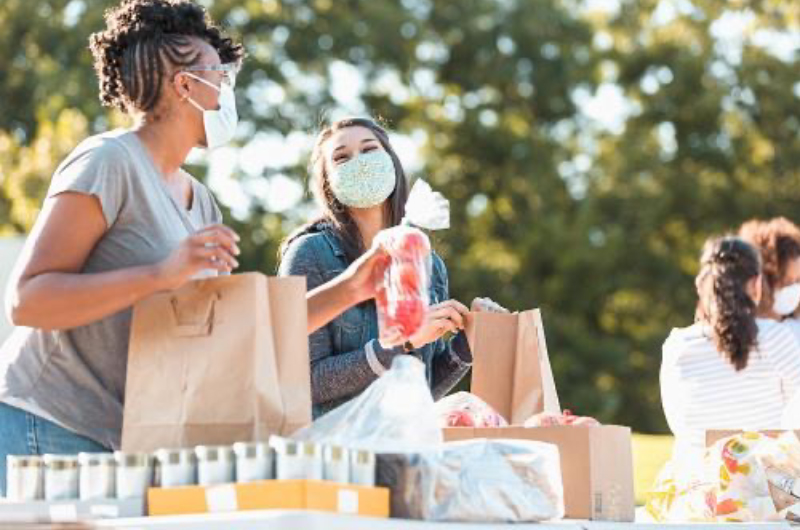 We hope you enjoy these trending Valentines gifts for your special someone that are perfect to send any time of the year.  Wishing you all a very happy and meaningful Valentine's Day and a fantastic 2022 year!