Celebrating all fathers and father figures today by sharing several special father-daughter moments submitted by our Southern Brides!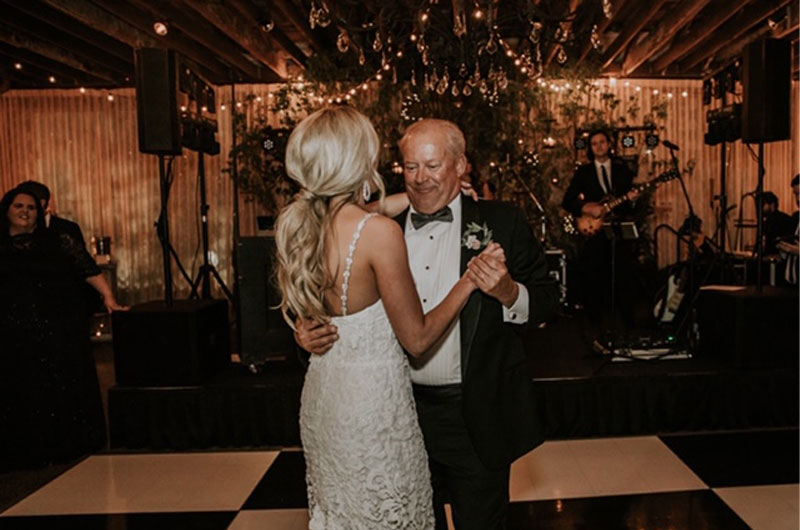 Paige Winesette:
"I was a bride back in April of 2019, and my father passed away when I was 15, so unfortunately, he wasn't physically there at my wedding, but myself and everyone else in the room could feel his spirit there which made it so special. I didn't have to miss out on all of the sweet father-daughter moments though because my stepdad stepped in.
I remember we spent forever trying to find the perfect first dance song because we wanted it to be fun and happy but we also wanted it to be a good tribute to my father, so we ended up going with "Days Like This" and it was perfect. Now, every time we hear that song, we think about how great the wedding night was, but we also think about my dad, so it makes it very special. So I'd like to say Happy Father's Day to all of the dads and the stepdads out there."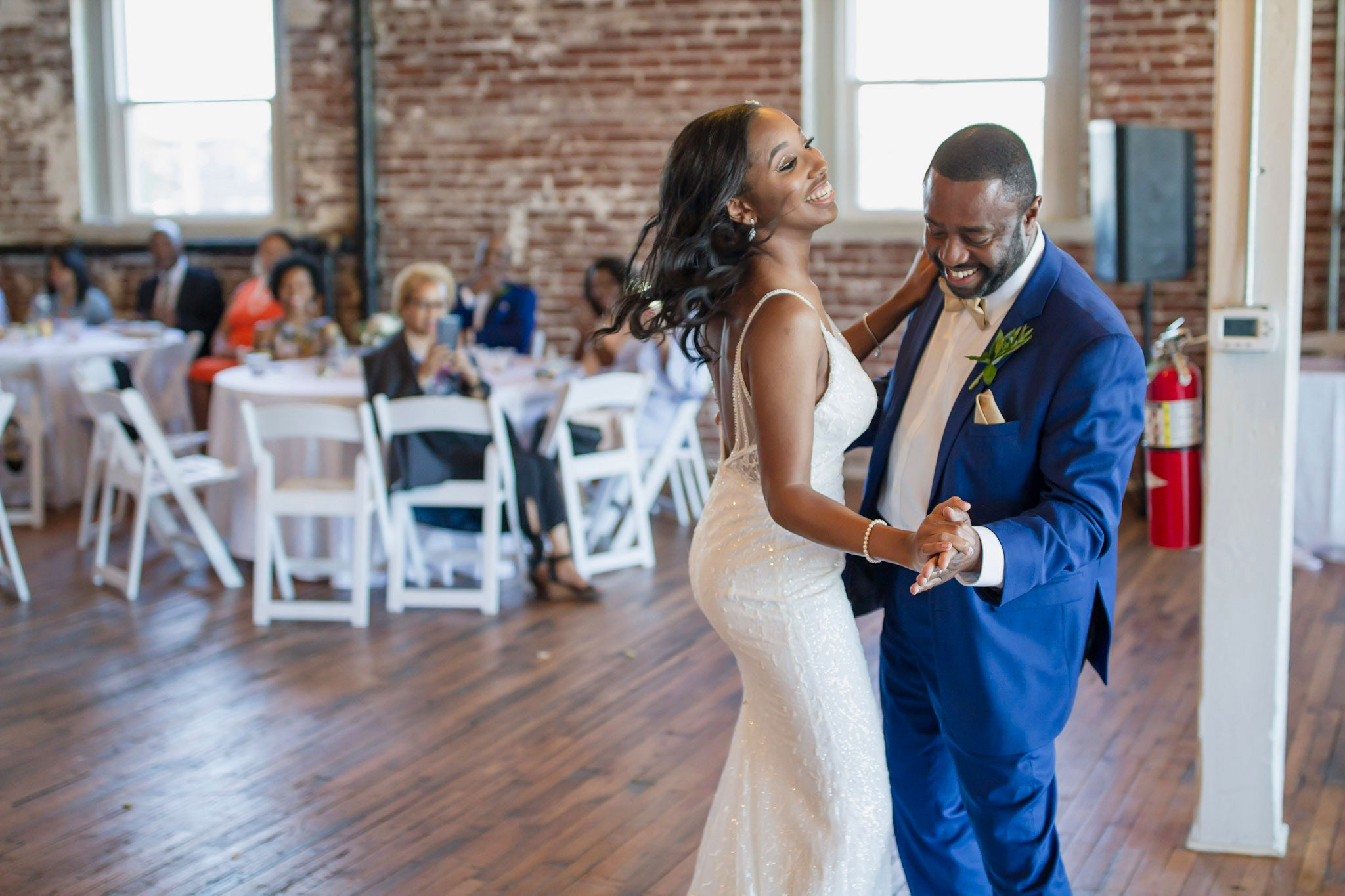 Jerrica Nunley:
"I got married to my husband back in April 2018. It was just a really special day overall but what made it extra special is getting the chance to dance with my dad. That was something that we've never done before. We hadn't practiced. We literally picked a song for the father-daughter dance the week of my wedding because my dad is a procrastinator and he was just taking so long. But it ended up being so much fun just because it was unscripted, it was stress-free. It was just us dancing around to "Isn't She Lovely" by Stevie Wonder. I loved it and it was just such a great memory that I will cherish forever."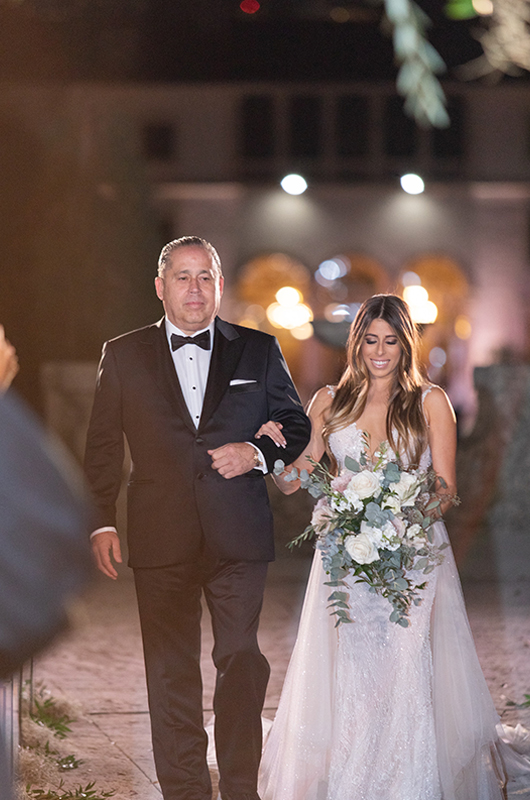 Jessica Cardullo:
"I want to talk about my dad, Ralph, and how instrumental and important he has been my whole life, but especially on my wedding day and the 9 months that I spent planning my wedding, leading up to it. He has been so supportive, so loving, everything a great father should be. He's come to every vendor appointment, design meeting with our wedding planner, tastings – he was there.
My husband and I got married in Miami on December 6, 2019, at the Vizcaya Museum & Gardens and it was a dream. My dad made it so special. We had a first look, he walked me down the aisle, we had a beautiful father-daughter dance and he gave an amazing speech. My favorite memory would have to be when he walked me down the aisle to my new husband. It's something that I will keep in my heart forever and I will cherish forever. Just such a special memory, I'm lucky to have with him."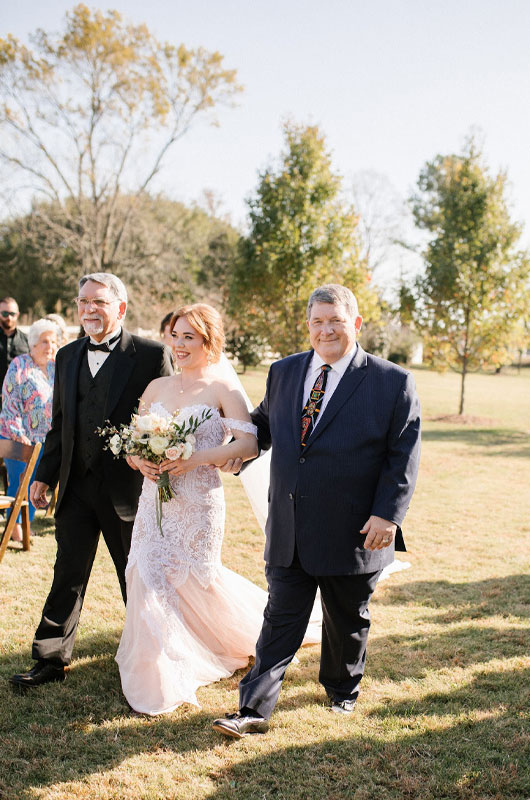 Grace Cummings:
"I got married last Fall in Nashville, Tennessee. On my wedding day, I didn't really know how I wanted to do the walk down the aisle moment because I have a biological dad and a stepdad who both played really important roles in my life. I decided to have both of them walk me down the aisle. I had one on either side. I would encourage girls in my position to do the same thing and don't worry about what it looks like. Don't worry that it's not the traditional look because it turned out great. I was really excited that they both got to be a part of that really special moment."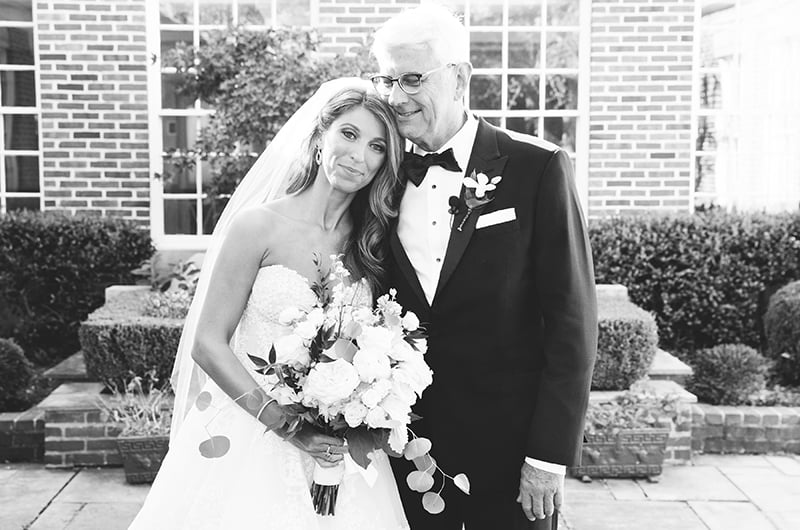 Ashlyn Heard
"One of my favorite moments from my wedding day is my dad and I's first look. He had not seen my wedding dress leading up to that day, so there was a lot of excitement about him finally getting to see it. We met outside of the church, in the courtyard, and he turned around and I was there in my wedding dress with my bouquet as a bride. It was just this really sweet emotional moment that we got to share with each other. We cried, we laughed. My mom and brother were present to get to witness that also and to share in that special moment as a family.
You think about these moments with your dad and your wedding day as your growing up, but it goes by so quickly. I'm so thankful that our photography and videography team was there to capture every moment of it because now we can look back on it together and share that moment over and over again which is really so special. Happy Father's Day!"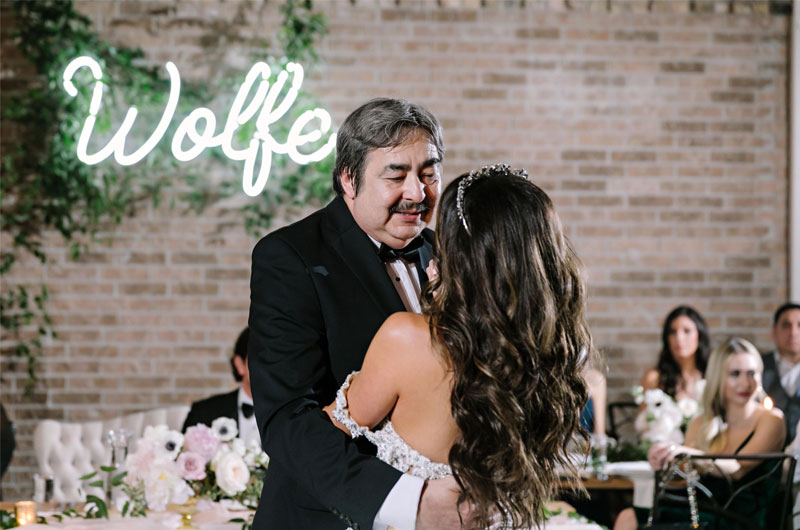 Amber Calderon:
"With Father's Day coming up, we were thinking back at all these special moments we had on our wedding day that just happened this past November in Austin, Texas, at Barr Mansion. I know on my end, walking down to "Oh My Love" by the Beatles with my dad was so special. The Beatles have always meant so much to my dad and I, and that moment was unforgettable.
Well, the rehearsal dinner, my dad's rehearsal dinner speech brought a tear to my eye. It was epic, so we really just couldn't have had a better time with our dads. It was amazing, and we want to wish all those dads out there a Happy Father's Day."