Sail into the New Year with this elopement shoot on the harbor that captured every bit of Charleston's historic charm. The cockpit of Shenanigan, a 50-foot classic yacht, was just the right backdrop that even further tied together the romance of this city, not to mention the pure bliss of this couple and their elopement.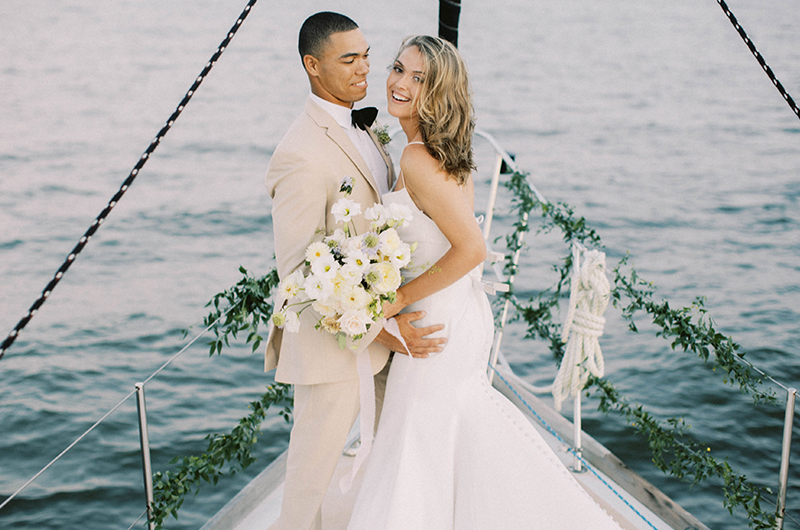 Upon floating on the Charleston harbor, the world stood still for this celebration of love as the ethereal water lasted endlessly and met the ever-so blue sky. Macey and Christian boarded at dusk and sailed into the sunset with their ignited connection, which was so flawlessly captured by photographer Meghan Baskin.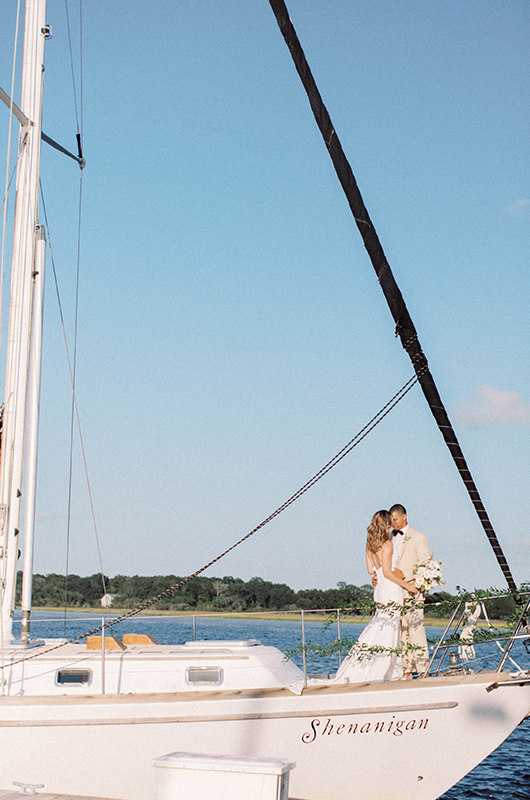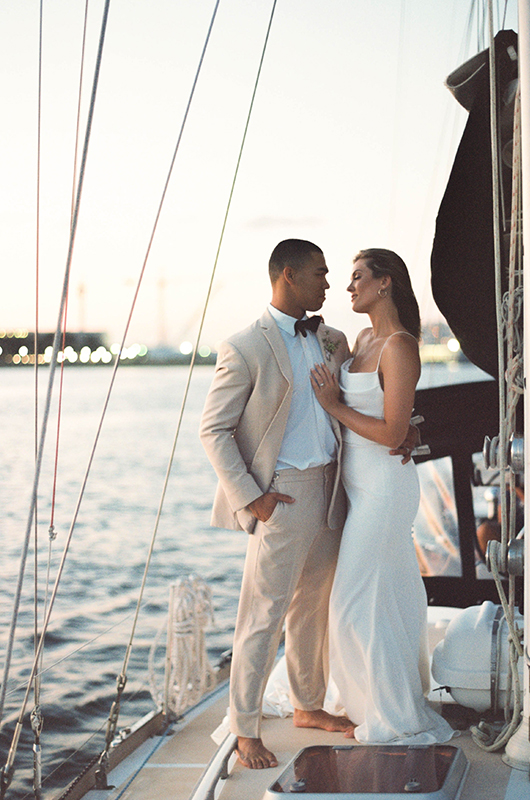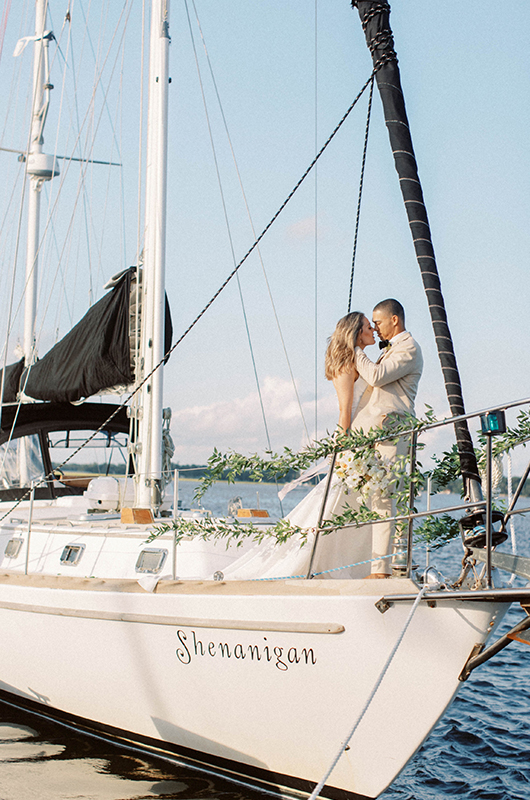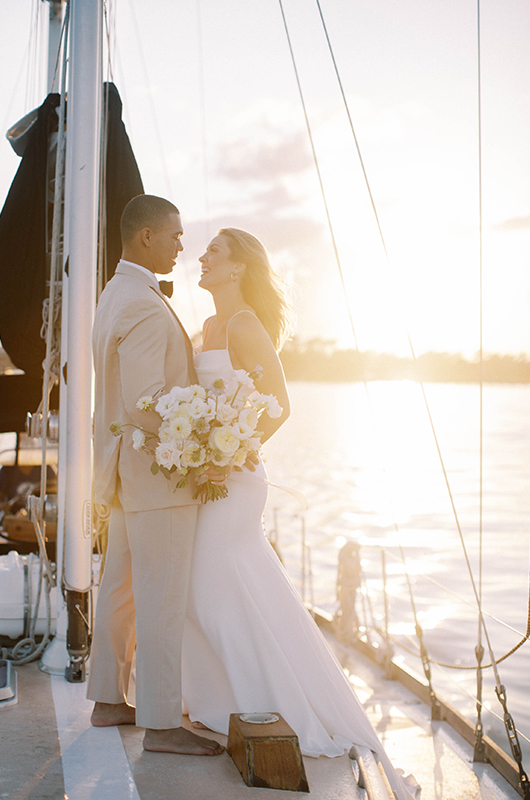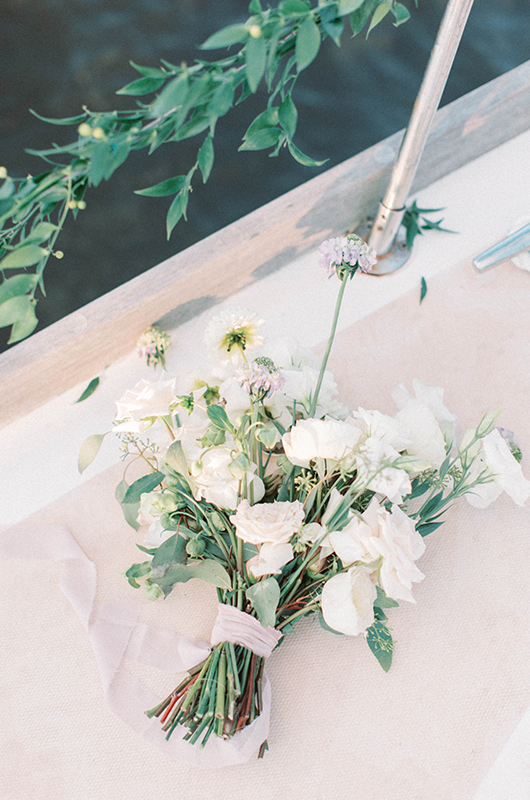 Florist, Daniella with Salt + Stem, embodied everything the shoot meant to convey with her gentle presence and adventurous spirit. The bride's neutral-toned bouquet looked as if it were dancing with the waves the entire evening, while the simple, yet eye-catching greenery along the railing of the ship added an elegant pop of green among the lighter, colder hues.
The bride glowed in effortless beauty as she wore beach waves and a natural makeup look by AIR Makeup Charleston, which paired so elegantly with the dress that Gown Boutique of Charleston had dressed her in. The silk fabric with dainty folds complemented the entire aesthetic of the lowkey yet blossoming romance of the evening.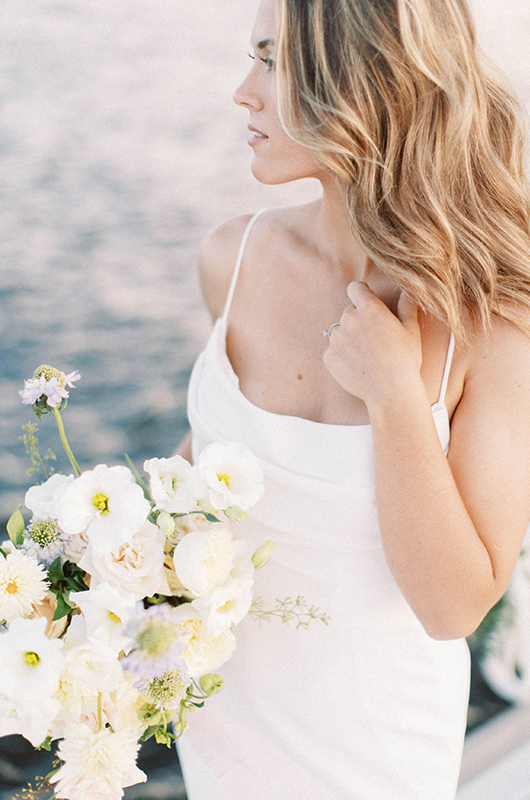 Her groom brought in the neutrals even further with his tan suit from Charleston Tuxedo and sported a statement piece for the night, as his black bowtie and floral boutonniere brought the look together.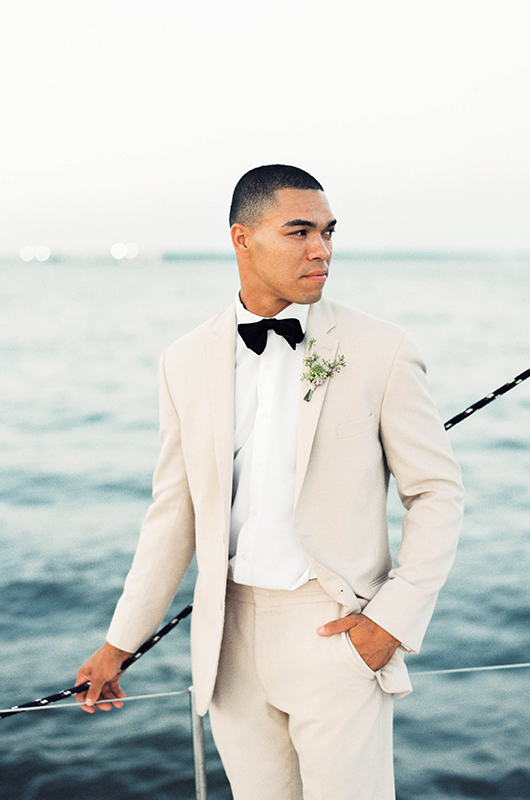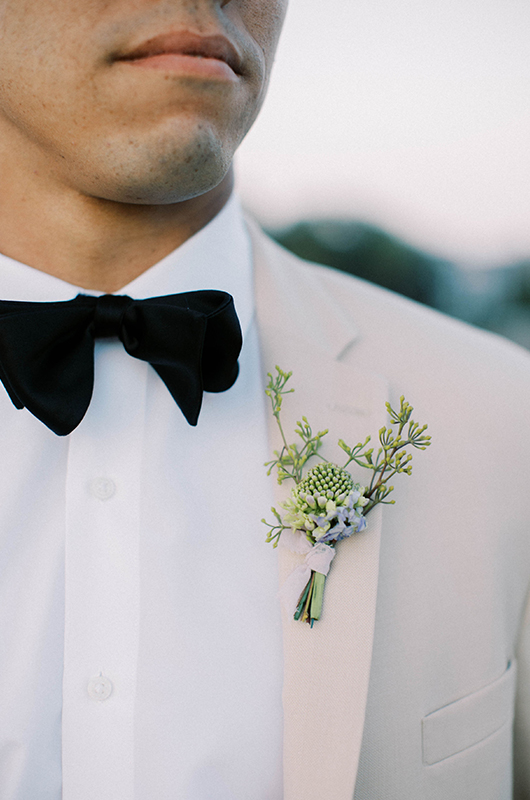 As the couple poured champagne and reminisced on their year together, they looked ahead for what is to come, while sailing into the new year with this elopement on the harbor. This meaningful piece is hoped to bring inspiration to people, encouraging them to celebrate their love in a way that curates feelings of nostalgia and romance that will stay with them forever.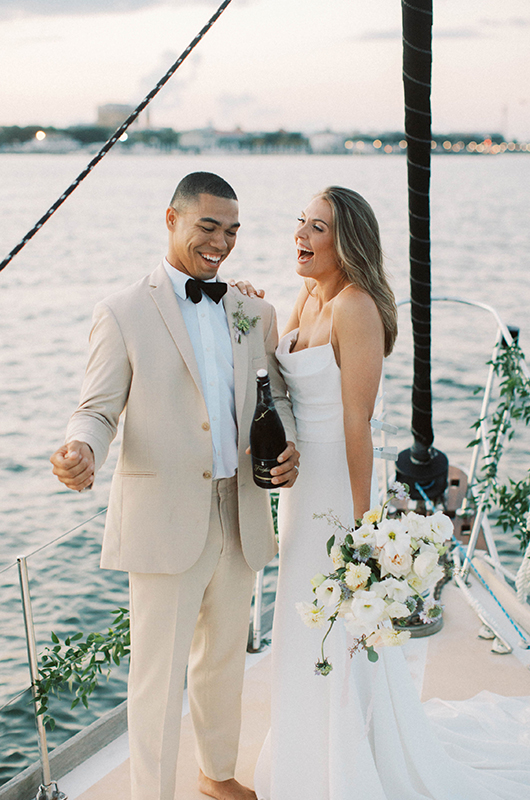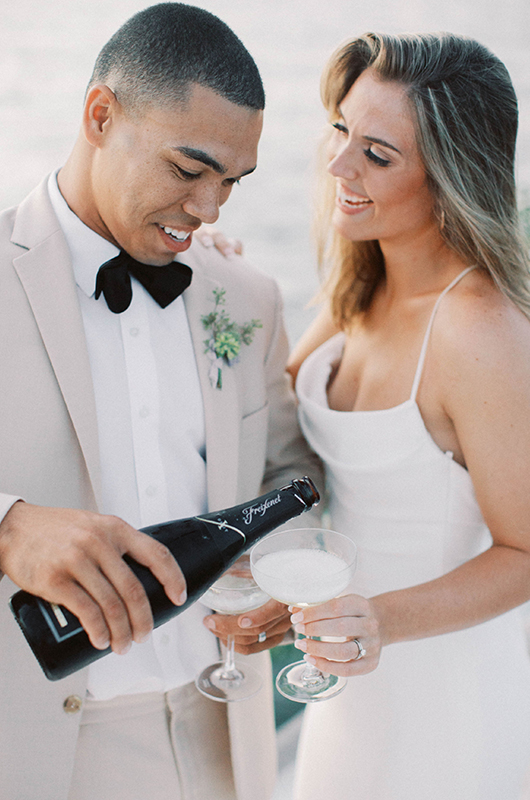 Vendors:
Photography by Meghan Baskin Photography | Planning by Carter's Event Co. | Florals by Salt & Stem | Sailboat by Sundog Sailing | Models Macey and Christian | Makeup by AIR Makeup Charleston | Dress by Gown Boutique of Charleston | Groom Attire by Charleston Tuxedo