Merry Christmas Y'all!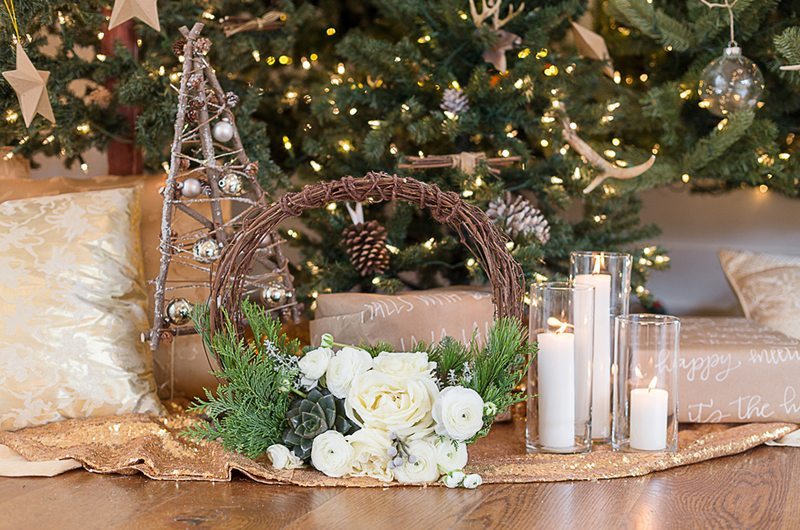 And on the 12 Day of Southern Bride's Christmas we bring you 12 Days of Christmas Wedding Inspiration. The attention to detail in this incredible shoot is nothing short of Christmas magic. Every little thing is perfect. From the dancers, to the turtledoves, from the partridge to the pears, we love it all!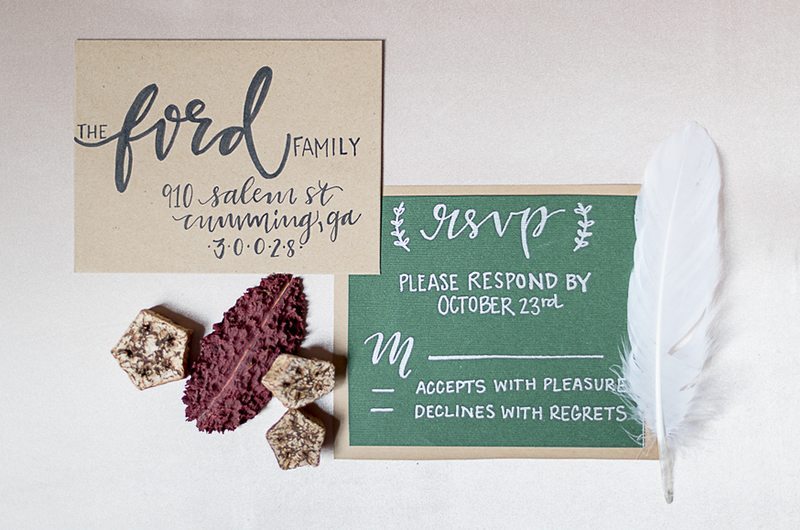 When you think of Christmas, there are bound to be wonderful memories of past days going through your head – and not just the 25 days of Christmas movies on Hallmark Channel. Our inspiration for this was the 12 Days of Christmas, which has been the soundtrack of Christmas for generations! While classic Christmas themed weddings are adorned with bright reds contrasted against luscious greenery, our team wanted to give a fresh take on Christmas with a natural yet elegant style made by our neutral and metallic color palette that captured tradition and melted hearts.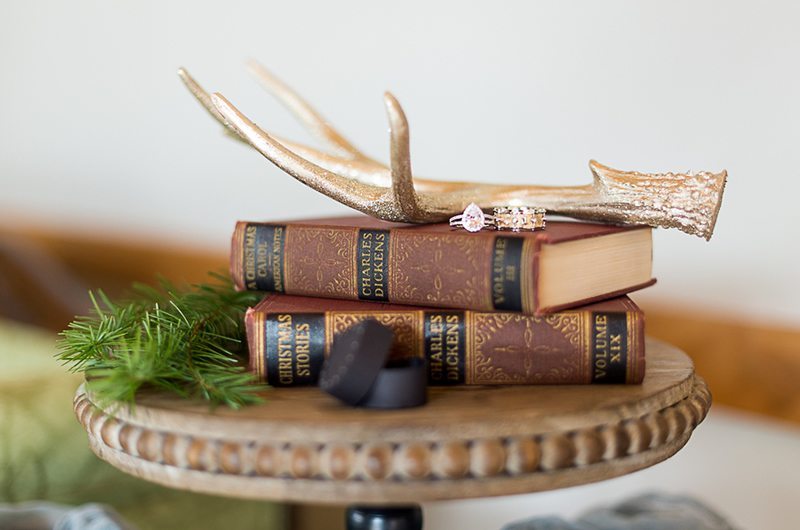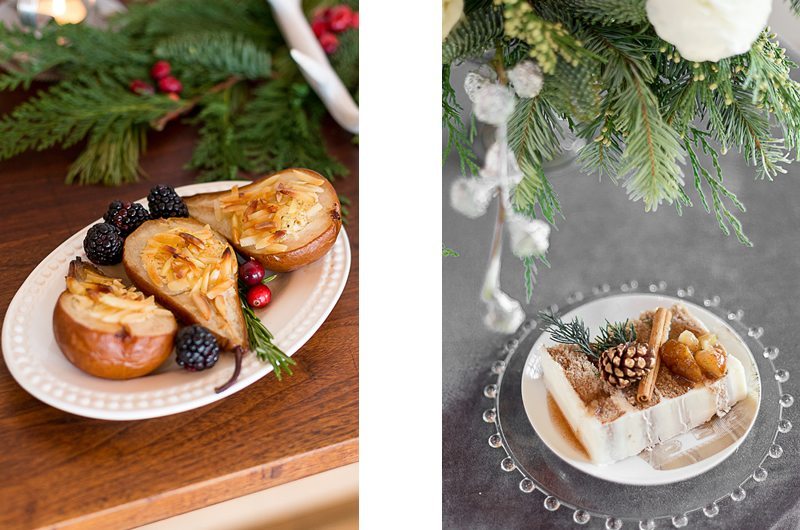 A spiced cake topped with a delectable pear drizzle along with fresh pears accenting our table settings pays tribute to the beloved partridge in a pear tree. Meanwhile, live doves captured the hearts of our couple as a symbol of everlasting love. Cornish game hens surrounded by an exquisite spread of food and spirits called for an appetizing view of the song's French hens. Not to mention, a vintage telephone styled with the spread acted as a whimsical take on the calling birds. Five golden rings adored the fireplace overlooking the darling tablescape dressed with luscious florals, dramatic lush linens and timeless china. The mantle was also set with draping greenery and a hand-crafted wooden flute, perfect for the pipers piping. Acting as the impeccable pair, the harpist set the mood for our ceremony and was as gracious and delicate as a black swan. Feathers and other natural elements such as antlers, wood accents, and pinecones added to the natural design that stayed true to the innate vision of the song's lyrics. Meanwhile, a milk and cookie bar in the reception space added a unique twist on the maids-a-milking that also captures the spirit of Christmas that we've grown to know and love. Lastly, the ladies dancing and lords-a-leaping took center stage as our couple got cozy on the pear green vintage sofa and celebrated the beginning of their forever together with a custom drum wedding band for him and a dazzling pear cut diamond for her!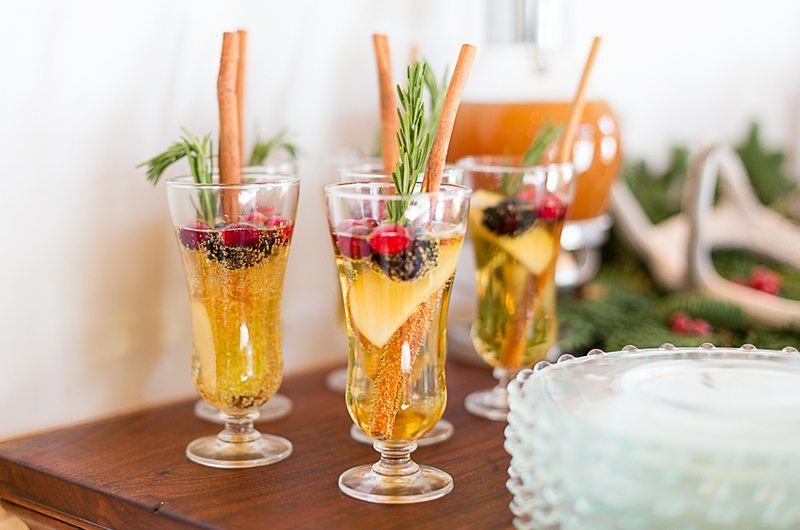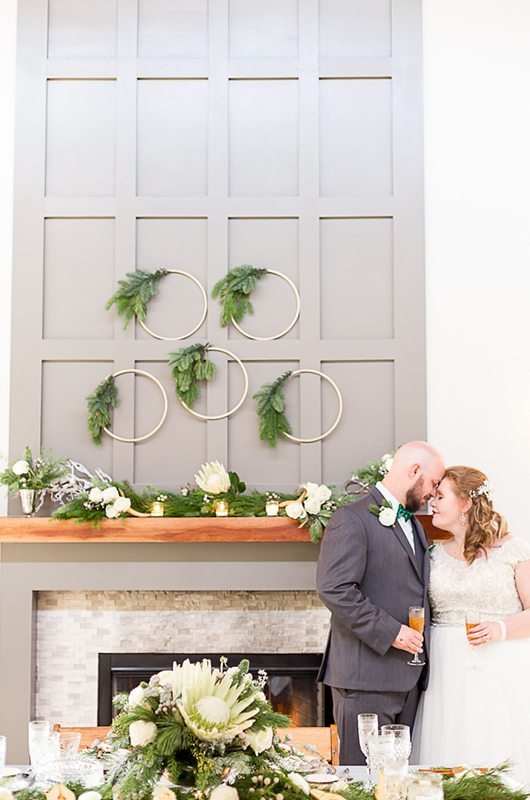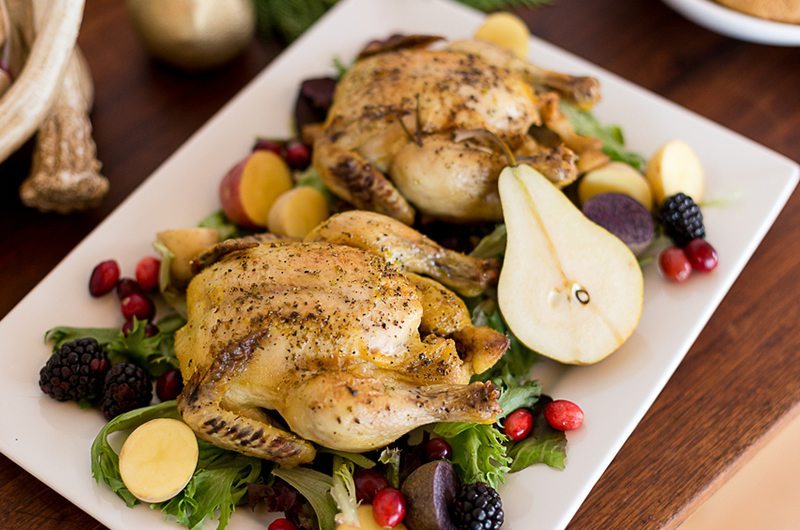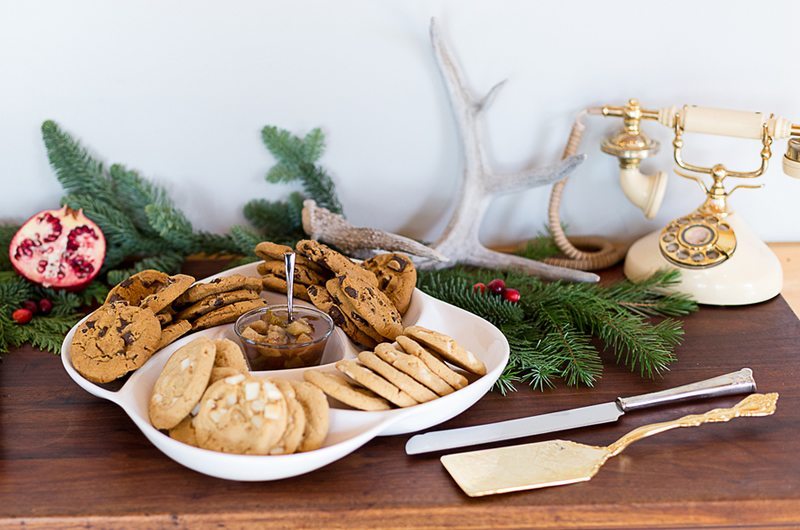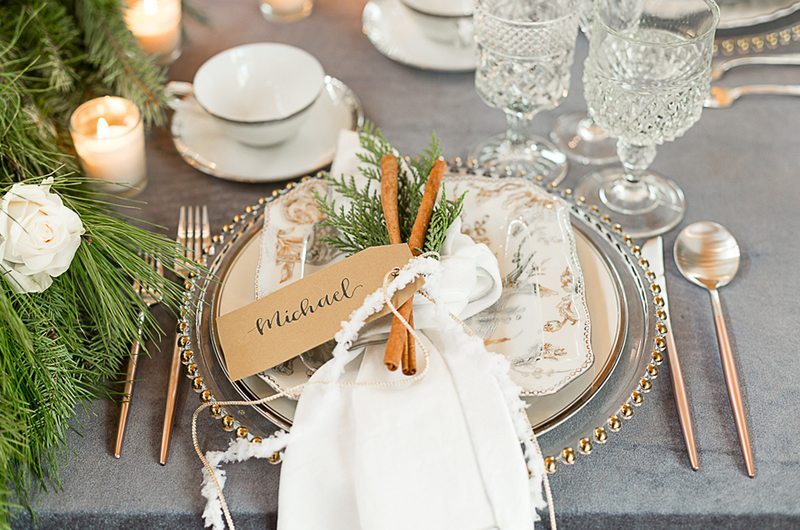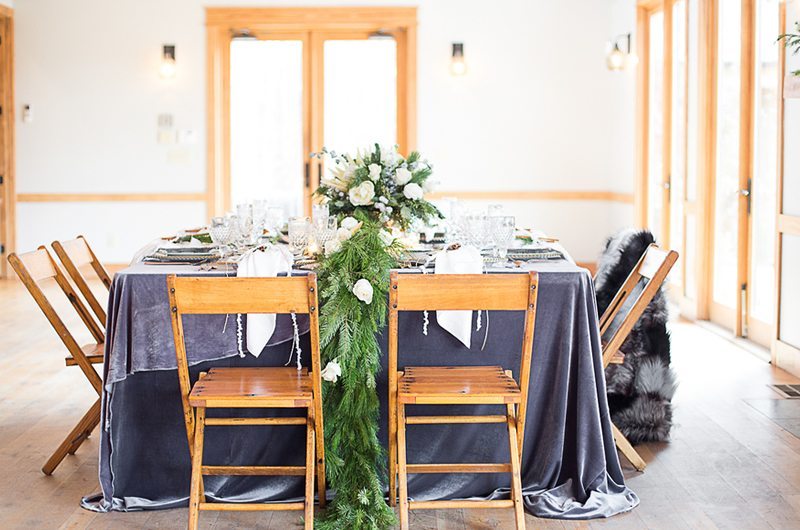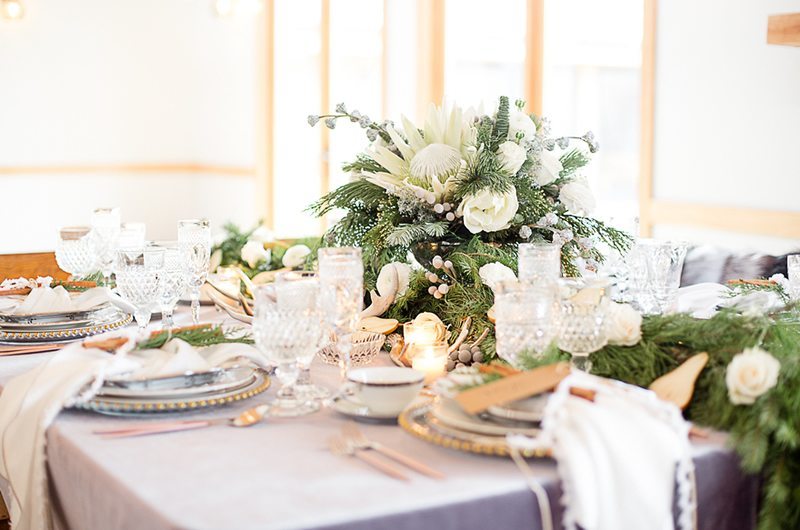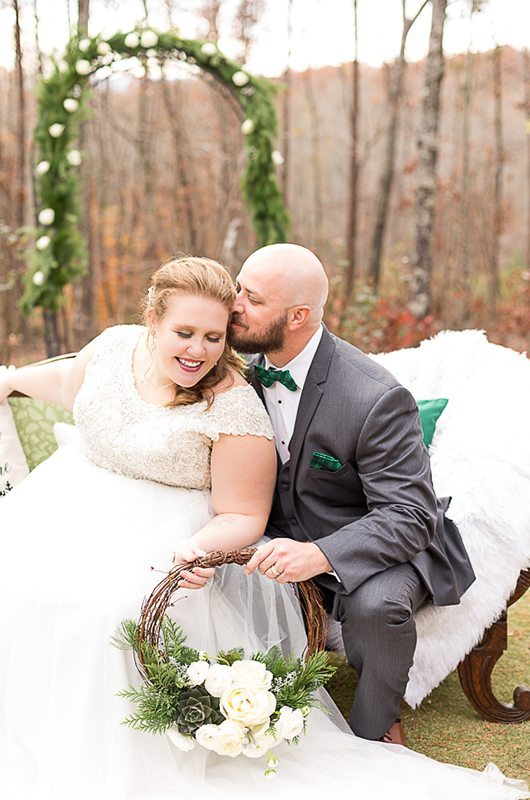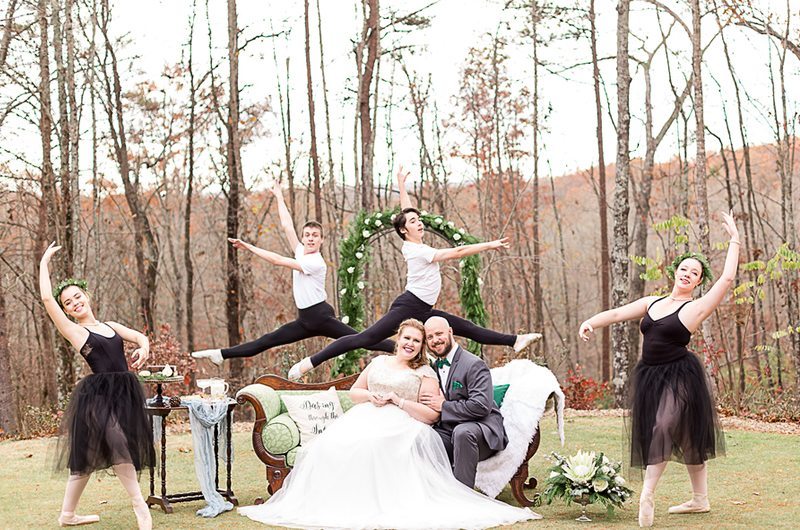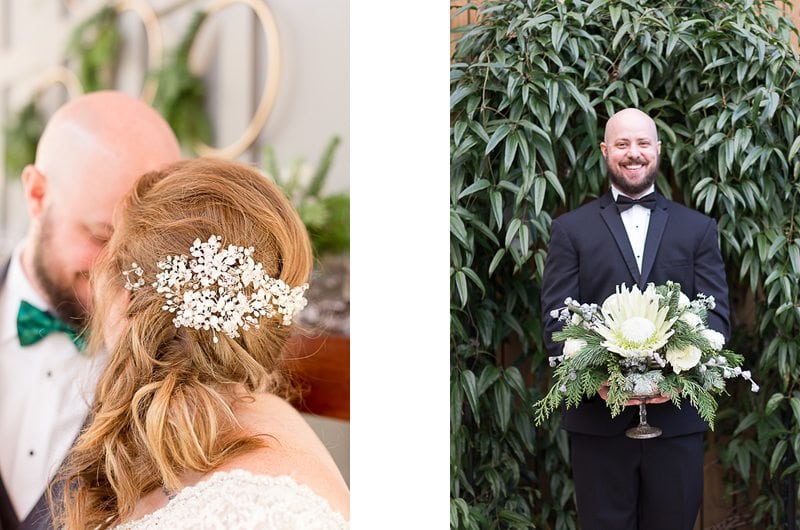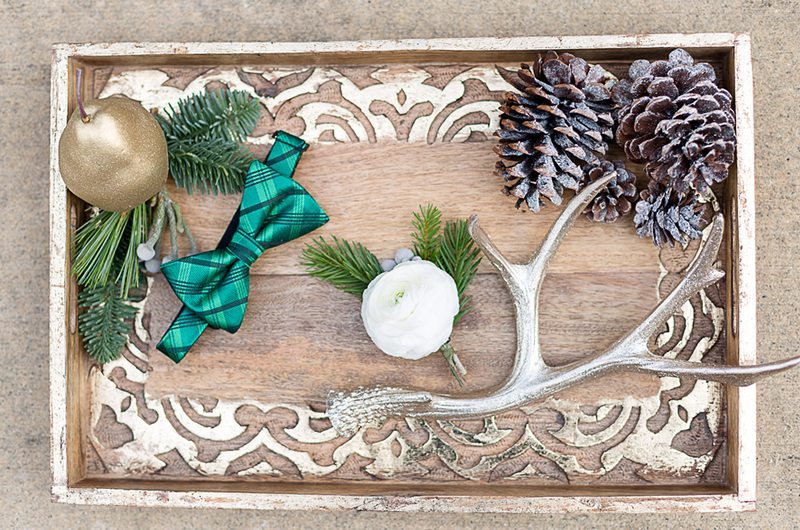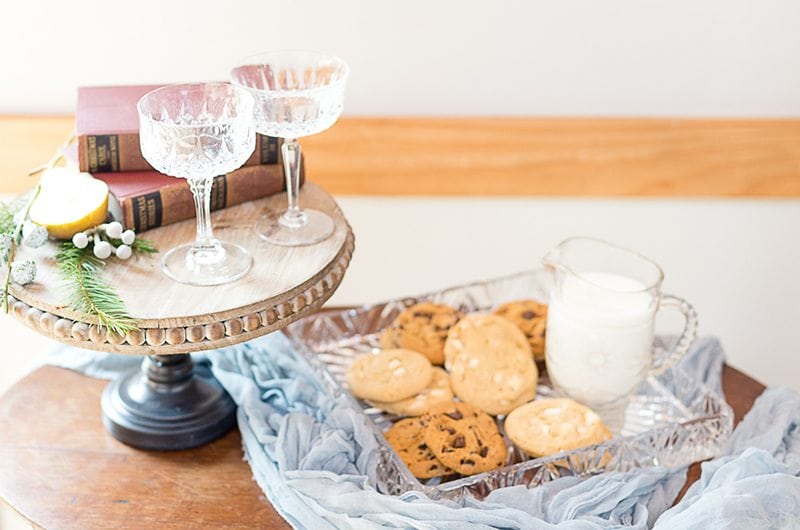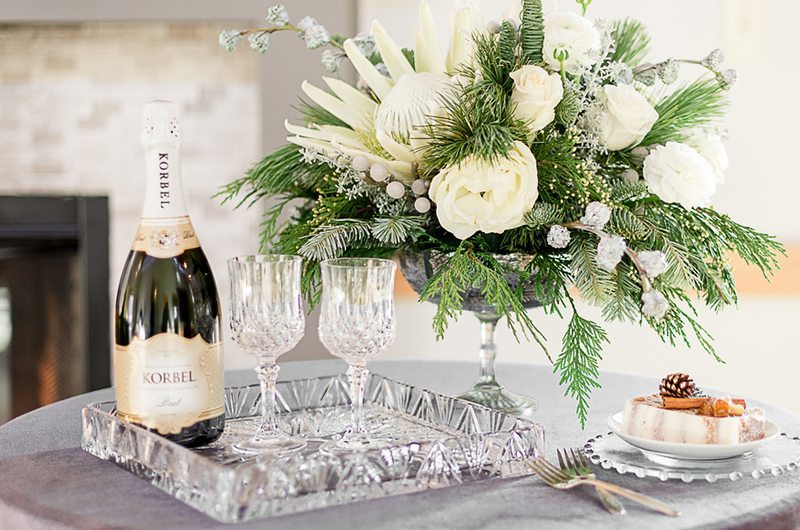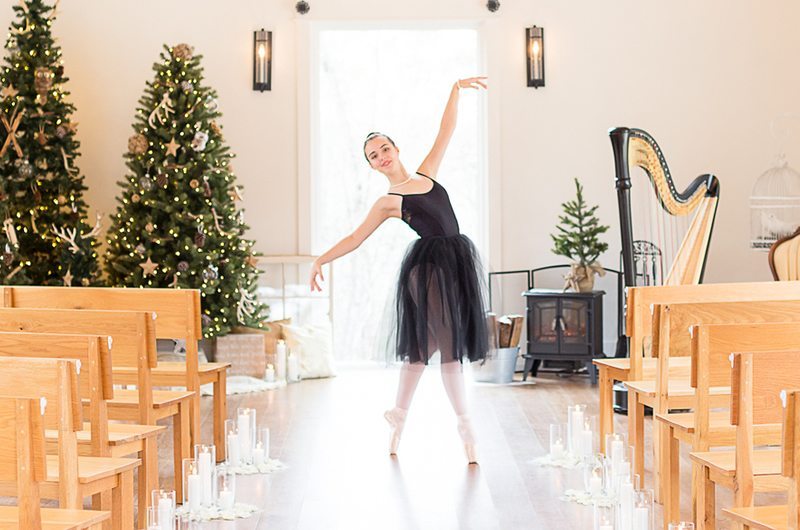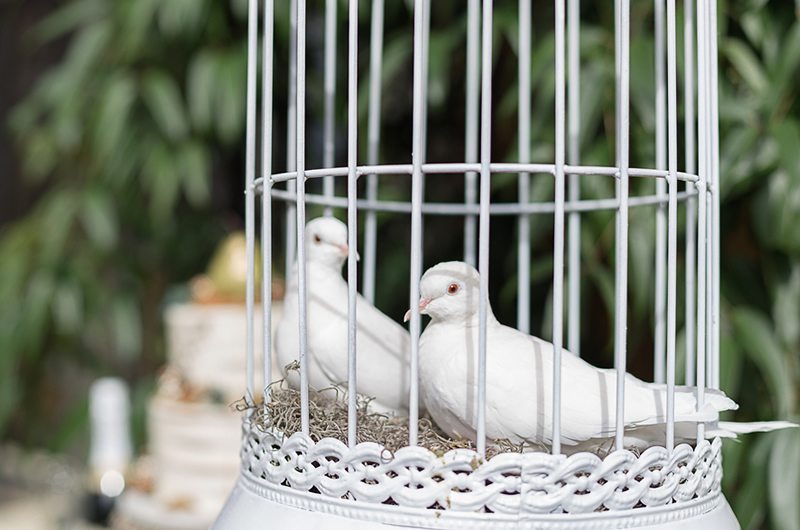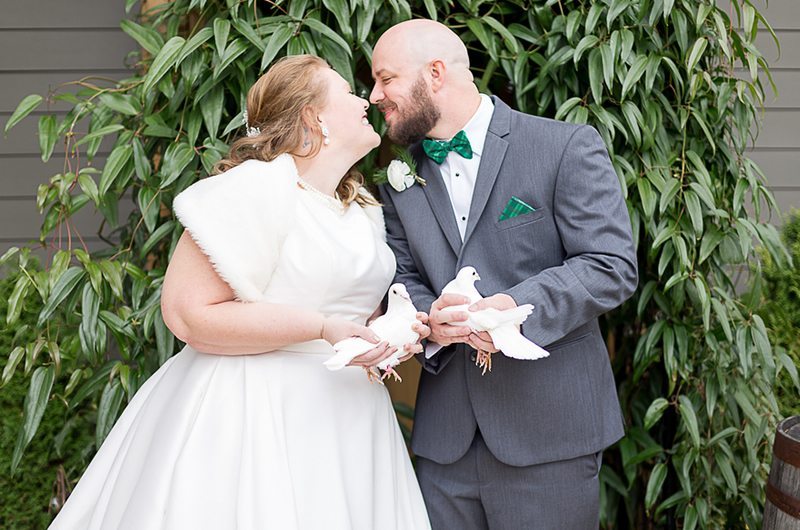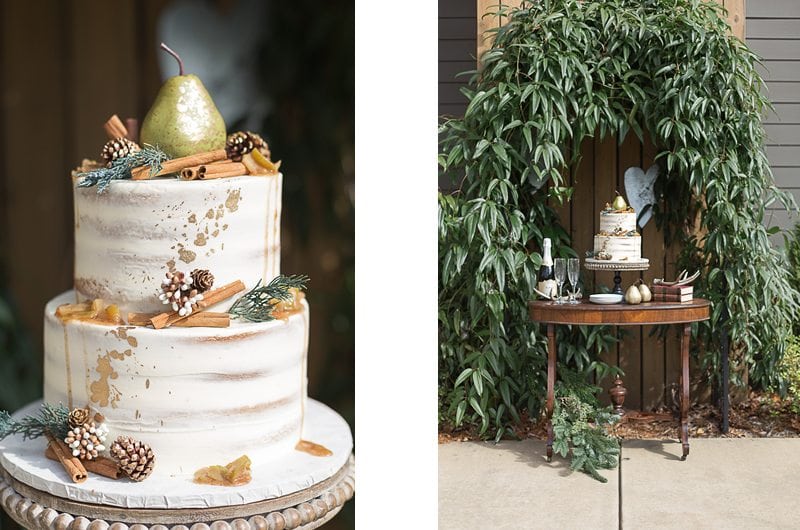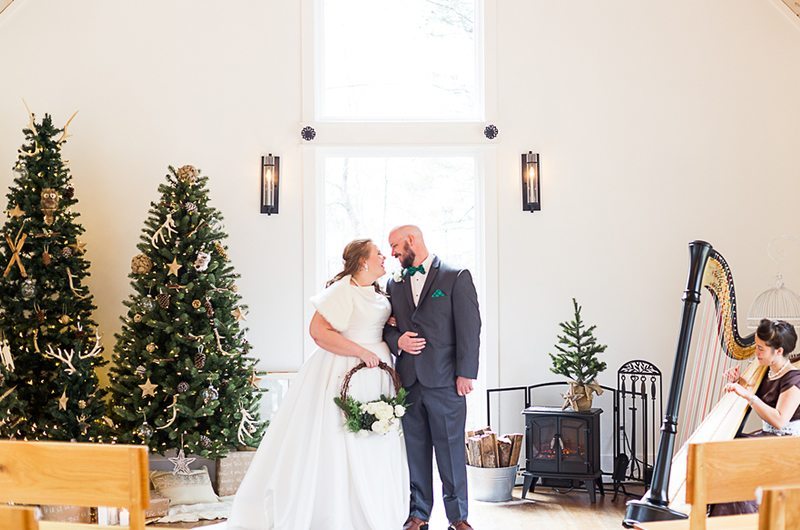 We have absolutely had a blast putting Southern Bride's 12 Days of Christmas together and to be honest, we're a little sad that it's coming to an end. Don't worry, we have some exciting things planned for New Years, though!
Merry Christmas Southern Brides! We love you all so much!
Photographer:  Shannon Ford Photography | Invitation Designer: Lush Lettering Company | Models: Taryn Haddock & Michael Palmour | Custom Pillows: Charming Chalk | Musicians: Harpist for the King | Dancers: Sawnee Ballet Theatre | Custom Drum Men's Ring: Atlas Jewelers | Bridal Jewelry: Anna Bellagio | Antler Décor: Absinthe Taxidermy | Rentals/Furnishing/Décor: The Connelly Collection | China Rentals: The Prissy Plate Company | Linens and Coverings: I Do Linens | Bridal Doves: Georgia Doves | Wedding Attire: Wedding Angels Bridal Boutique | Floral Designer: Flaura Botanica | Makeup Artist: ECS Glamour | Event Designer: Cathy Nugent Weddings | Event Venue: Juliette Chapel | Cake Designer: Cake Envy | Name Tags & Hand Lettered Wrapping Paper by Honey+Olive