Wedding season is not the only season that is around the corner. Warmer weather means travel for many of us and over the years we have seen luggage pieces transform into lighter, more compact and airline approved, but what about the pieces we carry? We don't need to stop only at travel-sized toiletries as goods are becoming more travel friendly. We love the following 6 items that may help you this season to keep clean, healthy and pack lighter while traveling or on the go.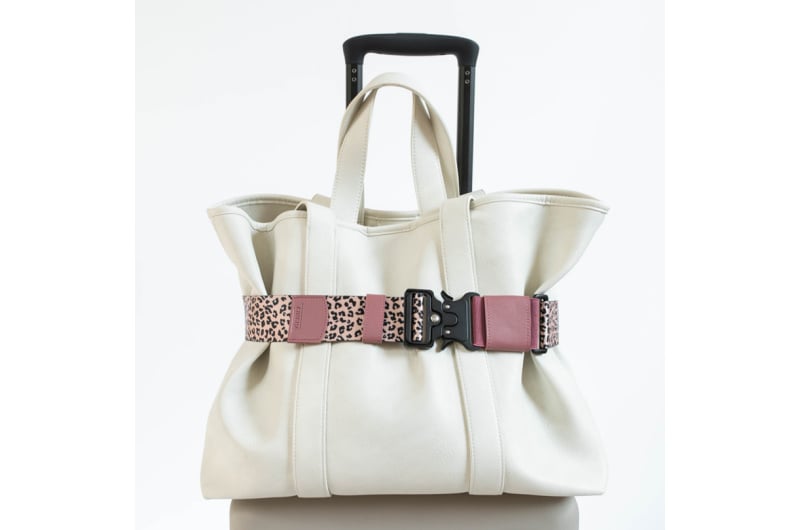 Cincha Travel Belt secures your personal bag to your carry-on luggage handle. The strap is adjustable to 45″.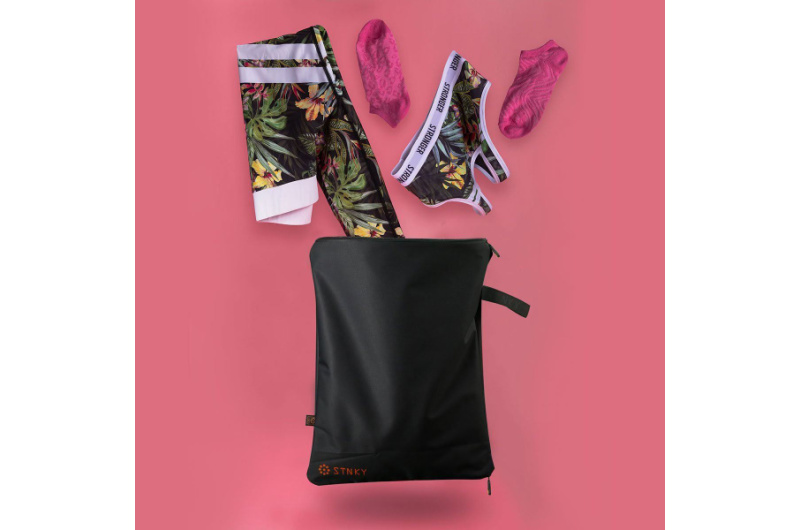 Stinky Bag is an innovative way to keep your dirty clothes separate from the rest of the items while traveling or on the go. Items are placed in a reusable bag which seals the smell and the germs. Once it is time for the wash, open the bag and throw the bag in the wash, minimizing contact with the dirty items.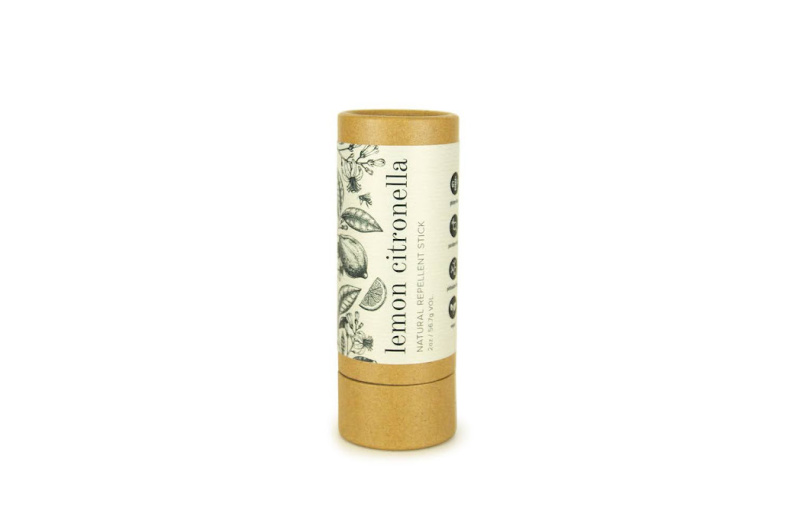 Broken Top Lemon Citronella Repellent Stick will keep you bug free without the harsh smell. It is DEET-free, biodegradable and a perfect companion to warm summer nights.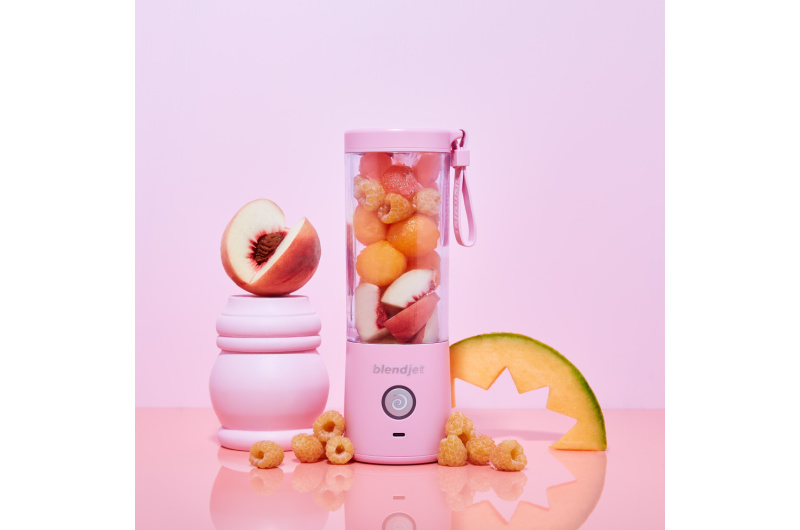 BlendJet is an easy way to get your fresh smoothie on the go. Perfect for travel or after-workout.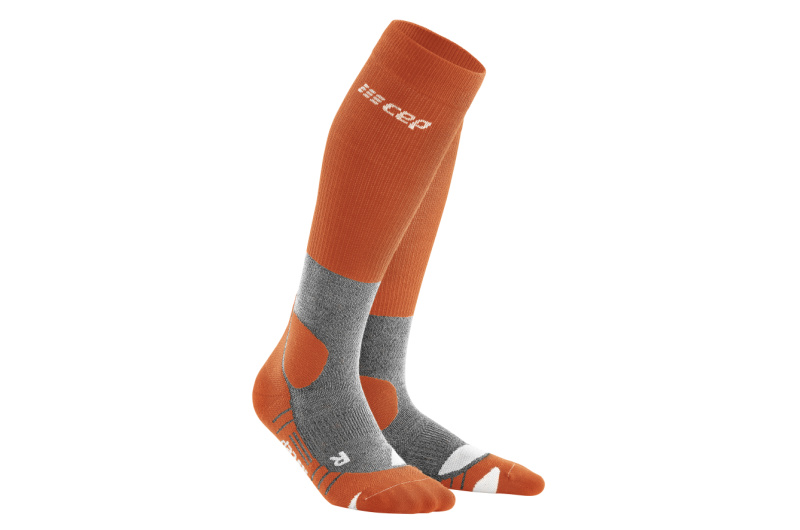 CEP Compression Socks offers some of the most comfortable,and longest lasting socks on the market. The Recovery Sock
is the perfect choice for any long flight or road trip. Featuring a graduated compression profile to help increase circulation and reduce swelling in the legs and feet.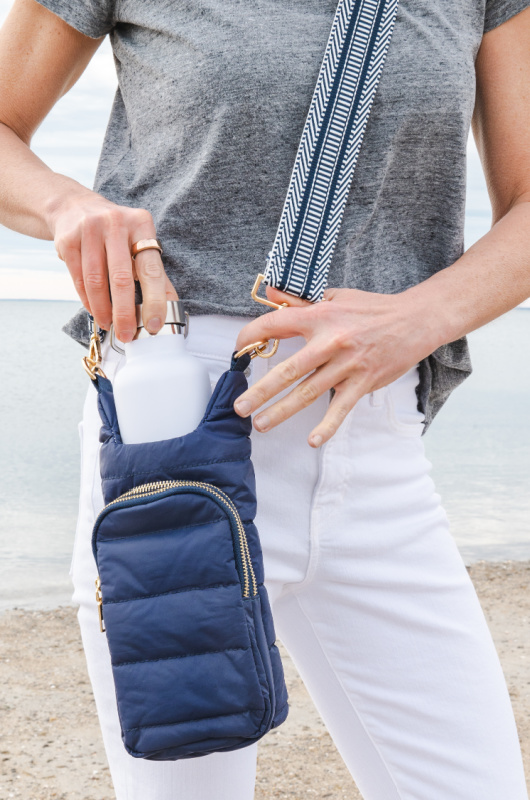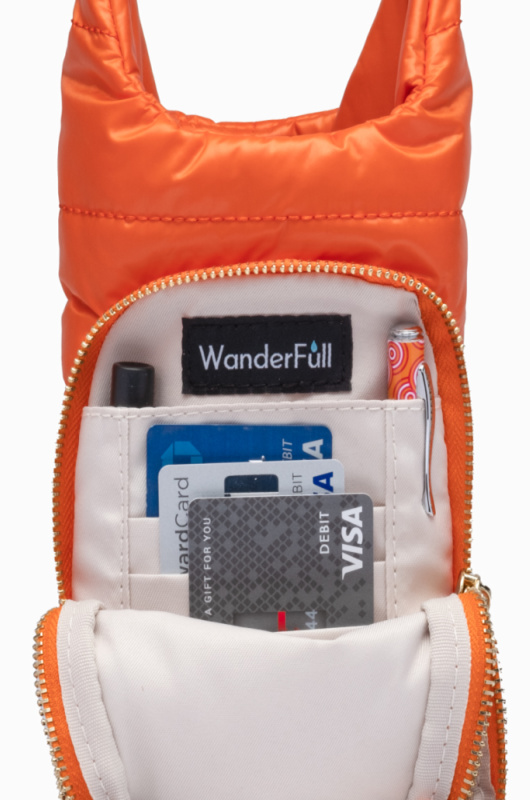 WanderFull is a collection of slim hydrobags in fun colors and designs. Travel light with your water bottle and wallet, perfect for outings!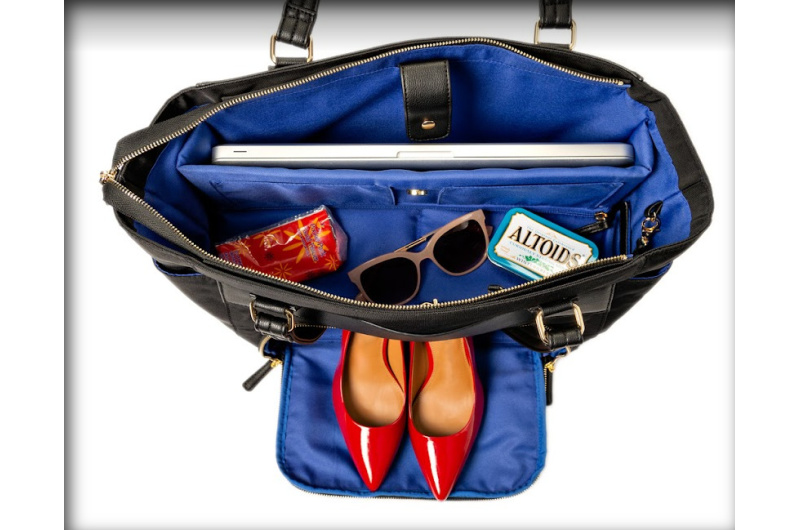 Minkeeblue is a line of fashionable and functional handbags, backpacks and crossbody bags. Each item has multiple compartments for easy storage while keeping the compact shape. Minkeeblue is a woman-owned business.