Inspired by Netflix's beguiling Bridgerton series, this charming shoot will lull you back into the reverie of the Regency Era. New Market, Alabama, a quiet and restored town just outside of Huntsville, is home to The Cochran House, a fairytale venue that is the perfect setting for an intimate styled garden wedding.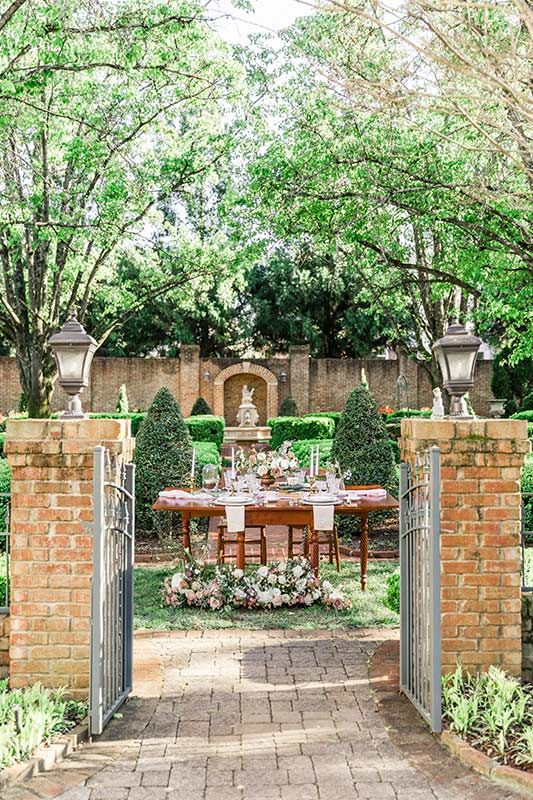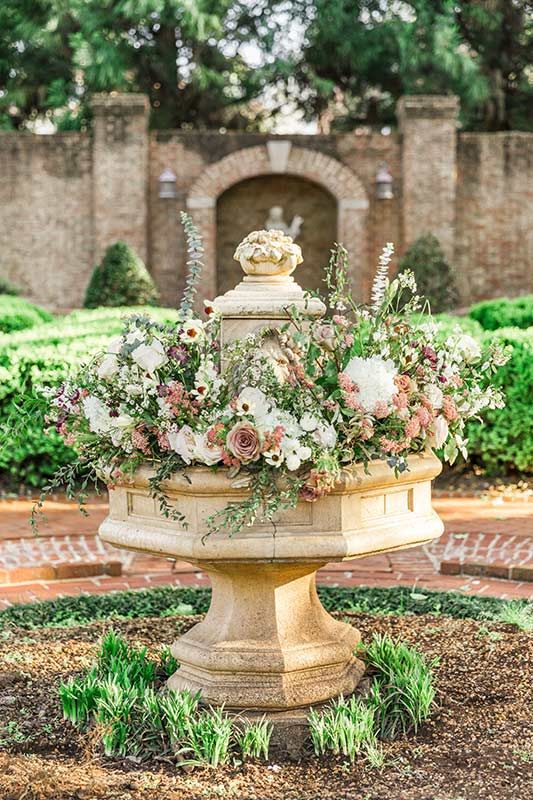 The Victorian Era home featured wide plank pine floors, two chandeliers, and a second house convenient for the getting ready festivities. Brick pavers, privacy walls, and manicured waist-high hedges just to the side of the house exuded period piece drama. The lace and gold lined invitations by Plume and Stone set the tone for the elegant evening to follow.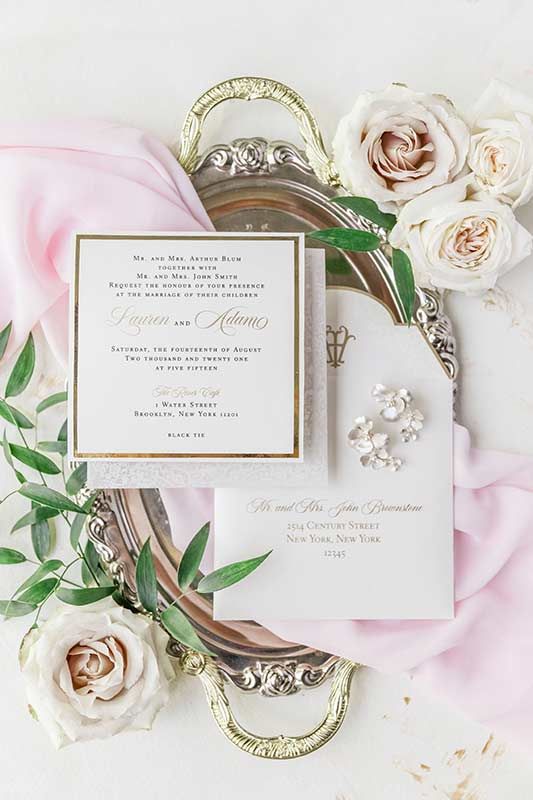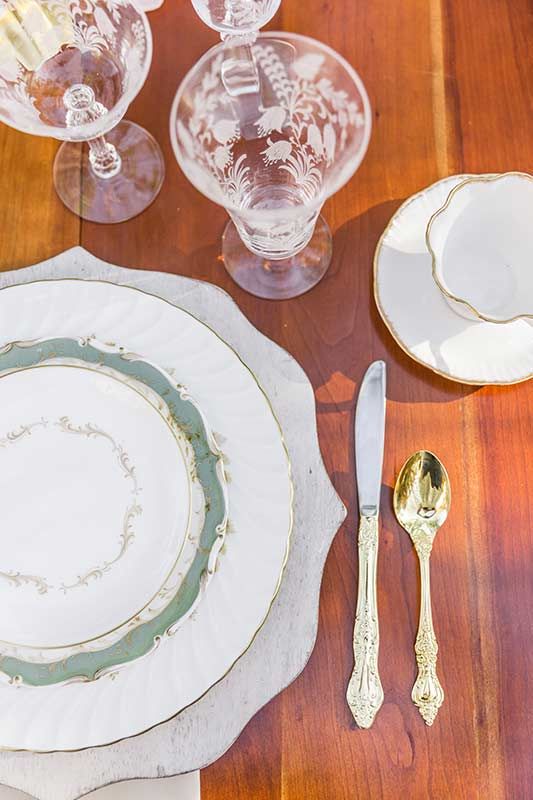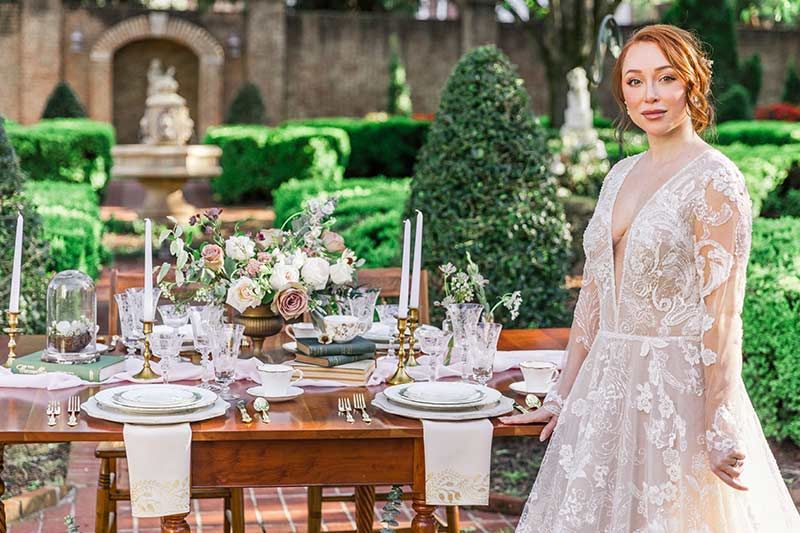 A refined, neutral tablescape, shimmering with gold and blush accents, vintage china, and dainty floral arrangements that transformed the tranquil ceremony venue into a regal reception space was made possible by Tea and Old Roses rentals. Twinkling lights strung delicately beneath stately oaks offered the promise of a first dance and the magic of evening celebrations yet to come.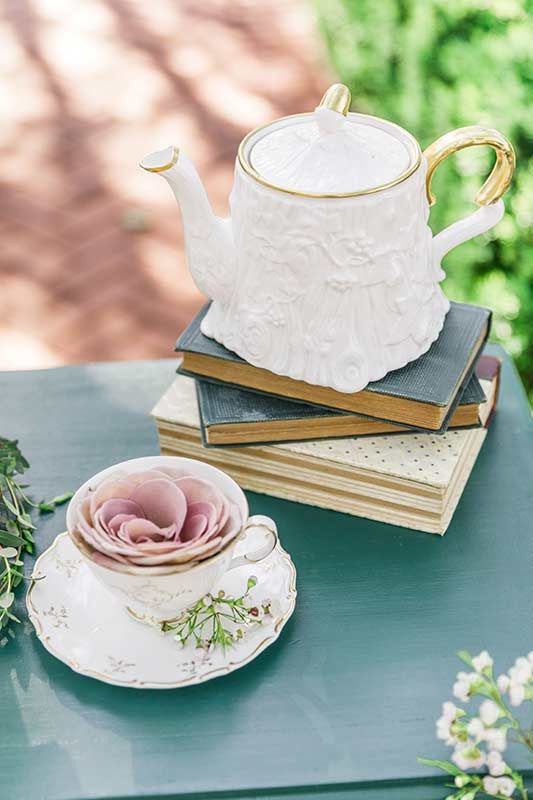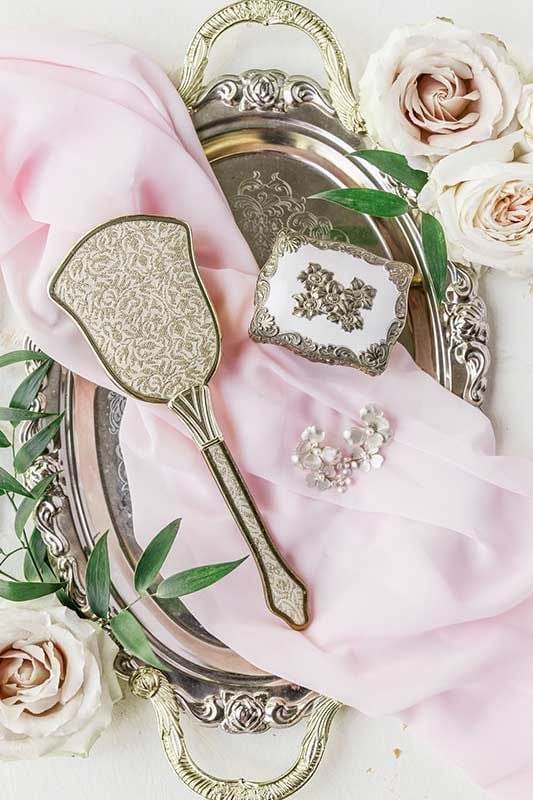 The smallest of details, each carefully curated, were instrumental to evoking an ambiance of opulence. An antique hairbrush, heirloom ring box, and china tea set, along with a small stack of antique books, were period centerpieces that complemented the delicate refinement of the wedding's larger backdrop.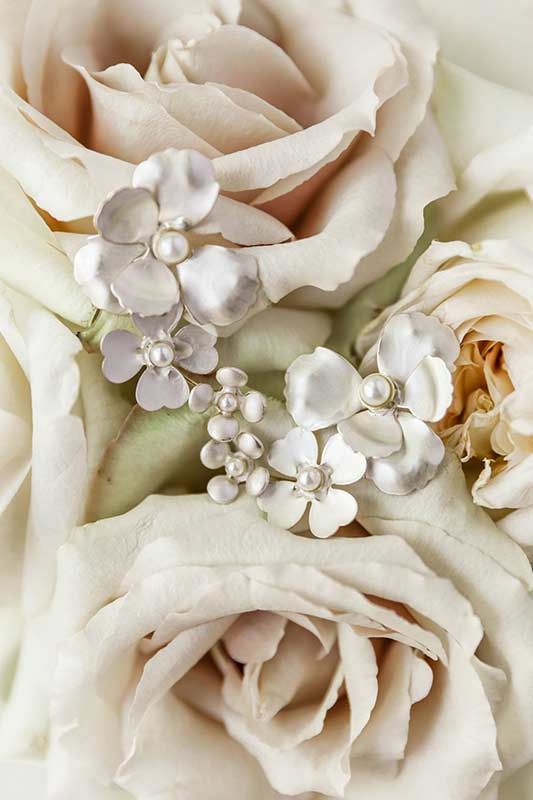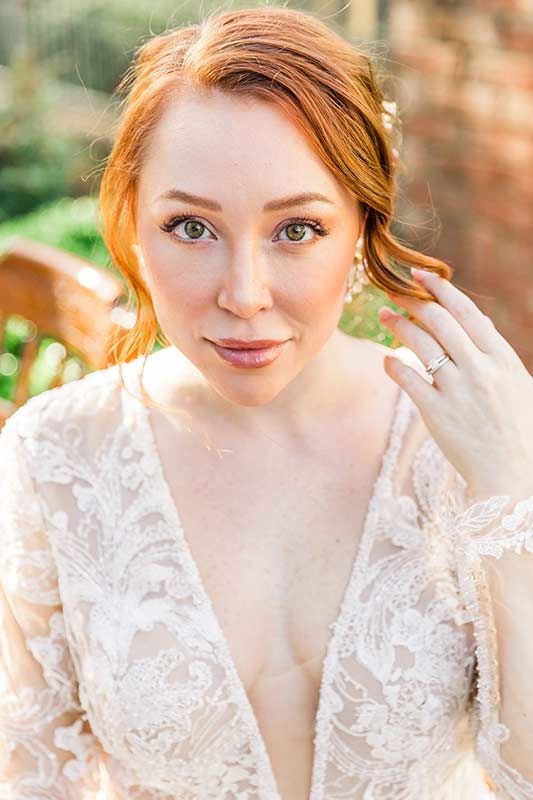 Pearlescent poppy earrings paired with a long sleeve lace gown from Birch on Main nodded to early nineteenth-century grace and beauty. The bride, experienced makeup artist Olivia Sparks, created a look of luminous skin and glossy lips that rivals that of Daphne Bridgerton. Taylor Walding pinned her soft copper curls into an effortlessly chic bun. To complete her ensemble, the bride carried an asymmetrical bouquet with muted corals and shades of purple provided by BeYoutiful Designs.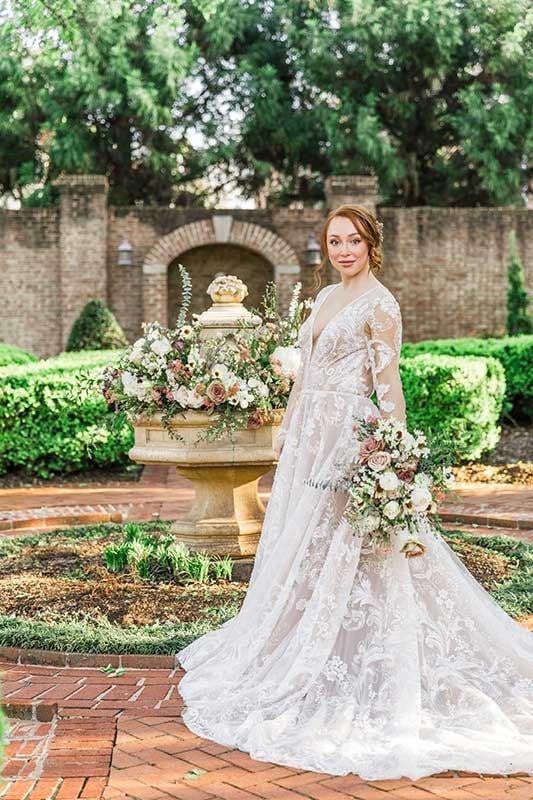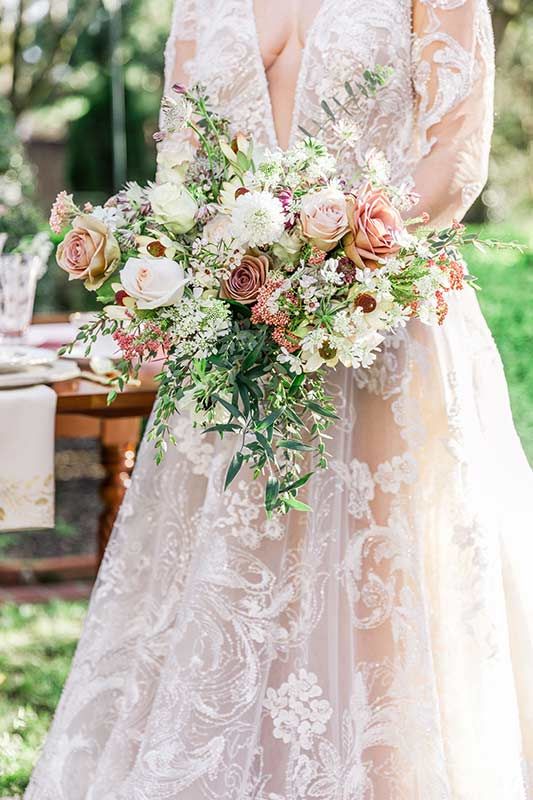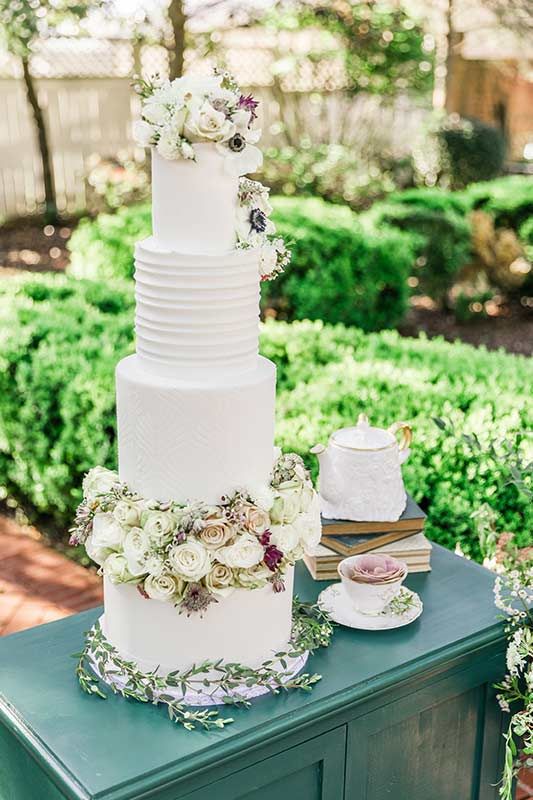 To add to the sweetness of the occasion, Sweet Thangs Custom Cakes made a four tier, textured cake lined with light roses and greenery that, when combined with the delicate teaware and stone tiered koi pond fountain bursting with florals, was the perfect finishing touch to every little girl's wildest tea party dream having been matured into a whimsical garden wedding.