With captivating colors and effortless cool-factor, this styled glamorous bohemian wedding in Charleston, South Carolina, beautifully captured by Southern Vintage Photography showcases the collaborative efforts of an enchanting bridal party photo shoot by an impressive team of female-owned businesses from the Holy City.
Quintessential Charleston vibrance finds a welcome home at the Gadsden House, a Federal-style manor listed on the Natural Historic Register. Gentle breezes swirl through the large back porch and natural light spills into the parlor rooms through floor-to-ceiling windows, augmenting the bride's wedding-day glow.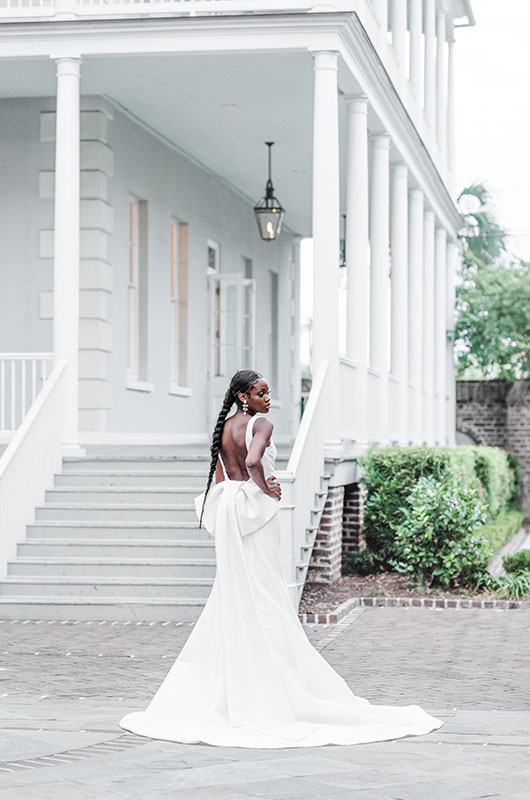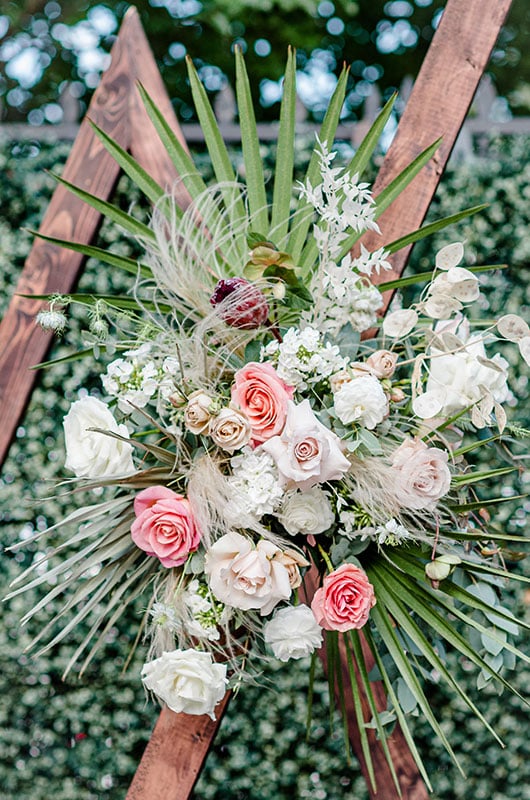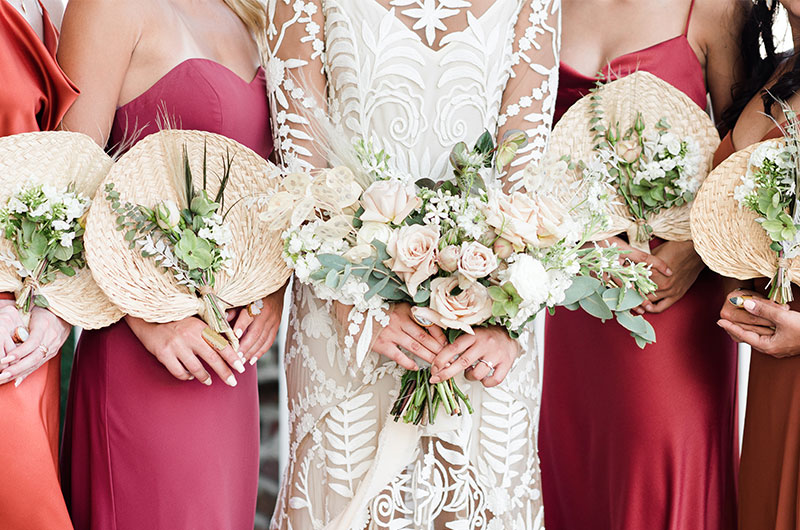 Set design by Sawdust and Sweetgrass bring warmth and intrigue to the manor's traditional tabby oyster shell courtyard. Posed with poise against the stately hedge fitted with wood installations and candle-accented wicker stools, the bride carries a bouquet from her design studio, Salt + Stem, whose florals adorn the entire shoot.
The bride models a two-piece, high-waisted gown from Lovely Bride with sheer peasant sleeves stitched with intricate designs that nod to the shoot's contemporary bohemian vision. Her bouquet with blush roses and greenery accompany the shoot's floral arrangements, complete with pink and white roses and palms, and create an air of serenity throughout the courtyard.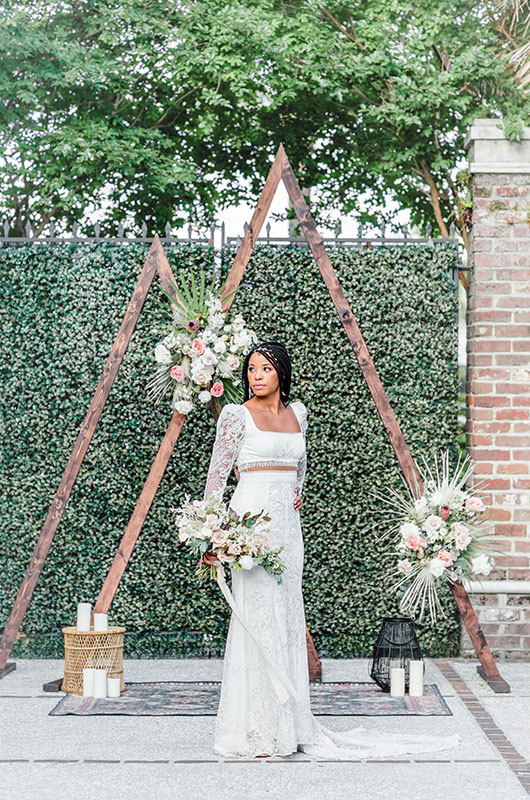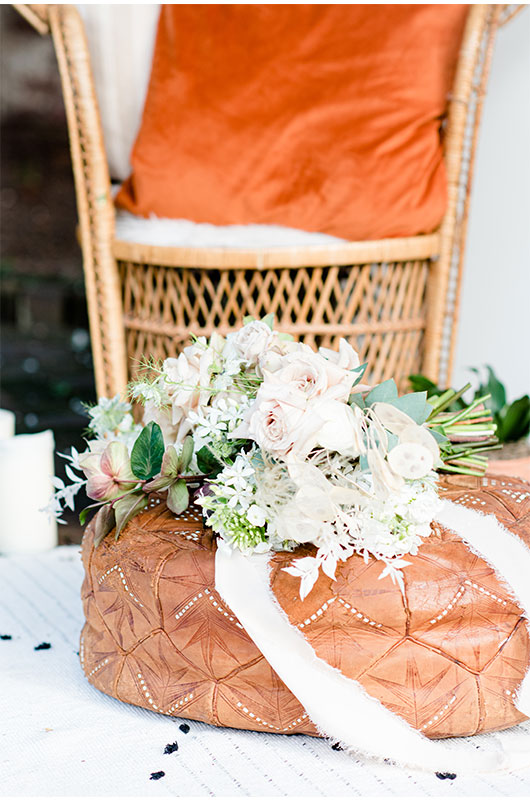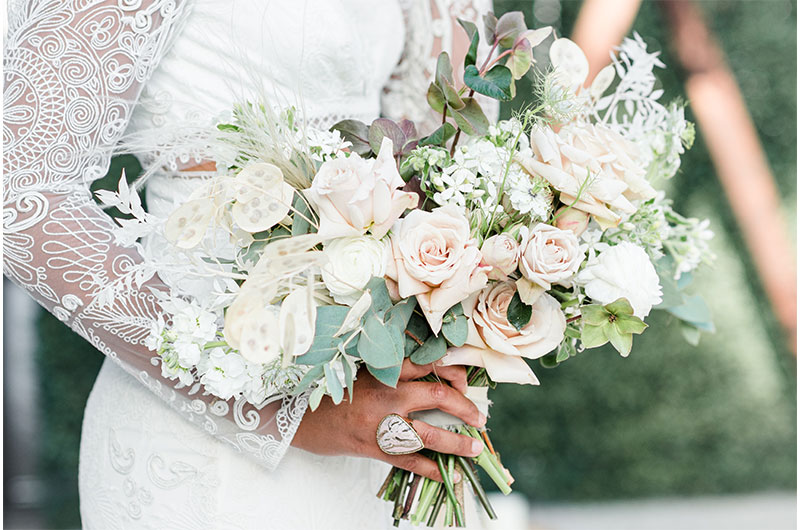 The bridesmaid gowns' warm tones of rust, berry, and orange complement springtime boho-inspired bridal style, and their floral Sweetgrass fan bouquets fend off the Charleston heat in style while paying homage to the city's longtime basketry tradition.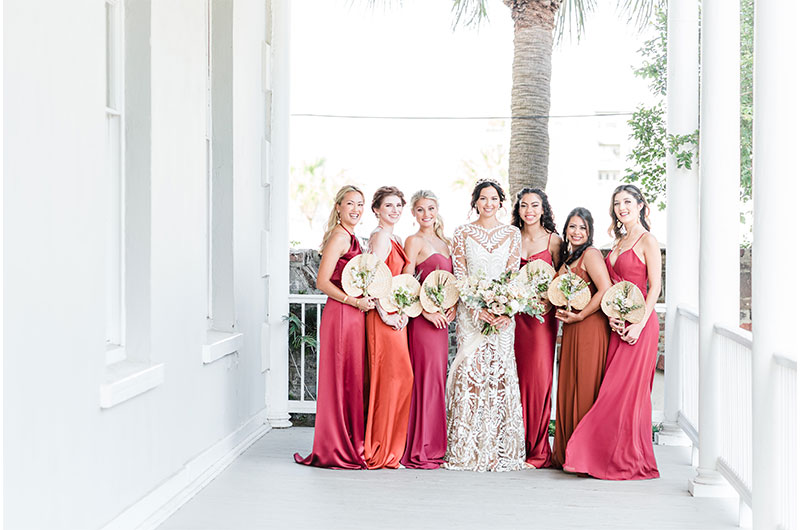 Inside the Gadsden House, where rich dark floors and neutral paneled walls brim with elegance, bridal fashion brings a bohemian twist. Tufted ruffles cascade down this skirt-inspired gown from Maddison Row South, adding a dramatic flair to a newly-renovated historic space.
Silhouette on Site's soft tones and delicate designs create alluring hair and makeup looks that enhance the natural beauty of both the bride and her wedding-day venue. To add visual intrigue to the bride's glamorous bridal look, stylist and producer Andrea Serrano chose statement accessories. Dramatic drop earrings, tiaras, and pearl-encrusted headbands collected from Croghan's Jewel Box, Sun Vow Jewelry, Marguerite & Motte, Caprice Decadent, and J Melissa Design's bring bohemian style in vogue.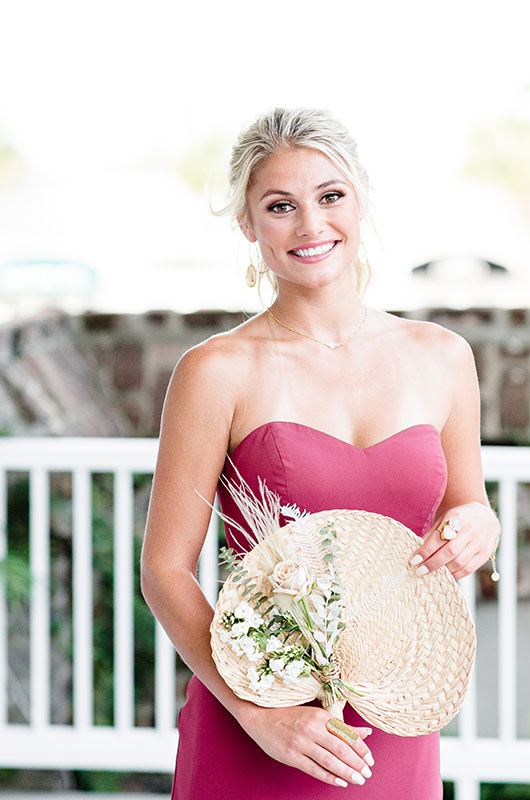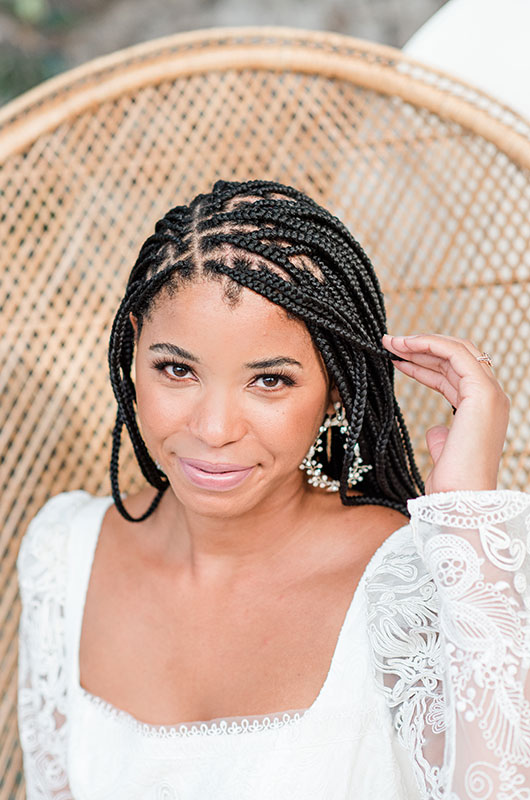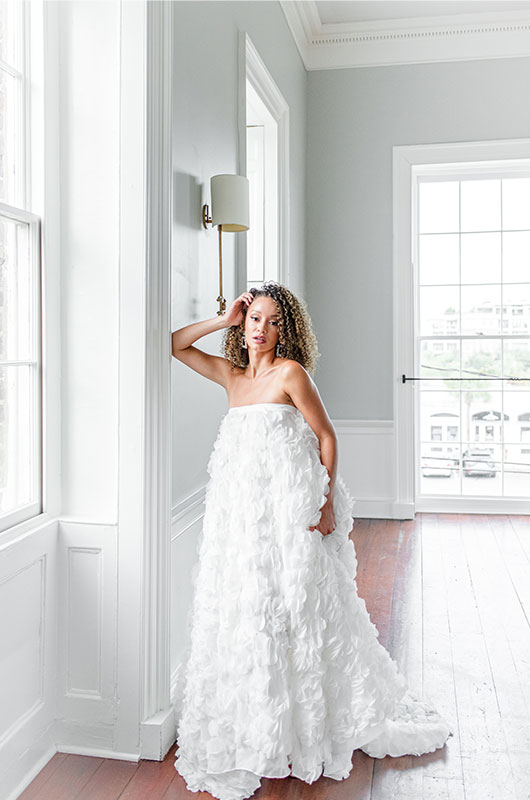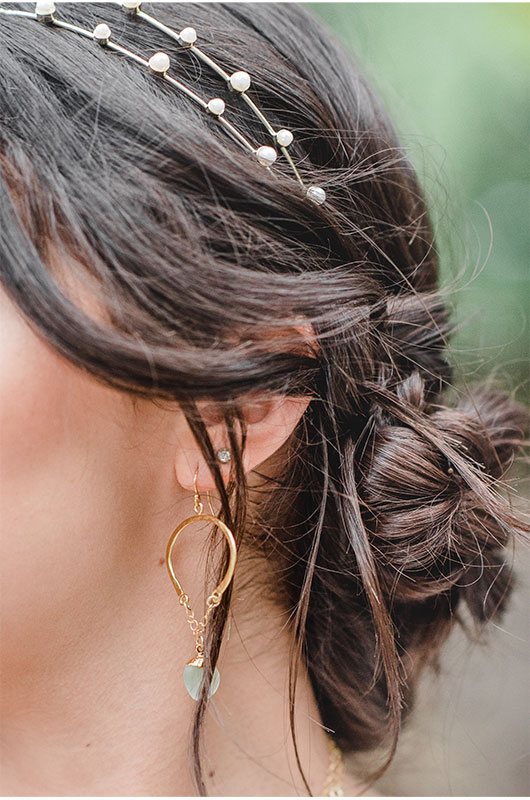 Warm-toned neutrals; flowy gowns; and a historic venue coalesce into a glamorous styled bohemian wedding in Charleston, South Carolina, where modern spins make timeless style sing.
Submitted by + photographer: Southern Vintage Photography | hair and makeup: Silhouette on Site | stylist and producer: Andrea Serrano | venue: The Gadsden House | set design: Sawdust and Sweetgrass | florals: Salt + Stem | gowns: Lovely Bride Charleston, Maddison Row South, Bella Bridesmaids Charleston | accessories: Croghan's Jewel Box, Sun Vow Jewelry, Margerite & Motte, Caprice Decadent, J. Melissa Designs | models: Krystina Martina, Sophia Vann, Krutika Mediwala Hornback, Paulina Robinson, Laura Reed, Bryana Daneé, Aurora Aitken, Daniella Doyle, Tomi Olalere, Nicole Brew