Sarah Brehant planned and designed this edgy, jewel tone styled shoot to brighten up your winter and give inspiration for winter brides. Don't be afraid to use color at your winter events! It's so blase outside, why not lift your guests up in the dead of winter with pops of color? This gorgeous mood board can really be used during any season. We combined edgy, modern, vintage and elegant in this shoot.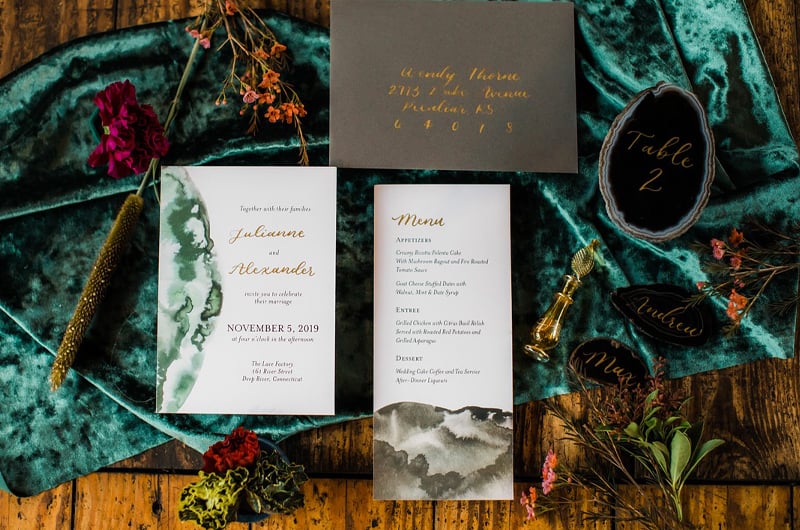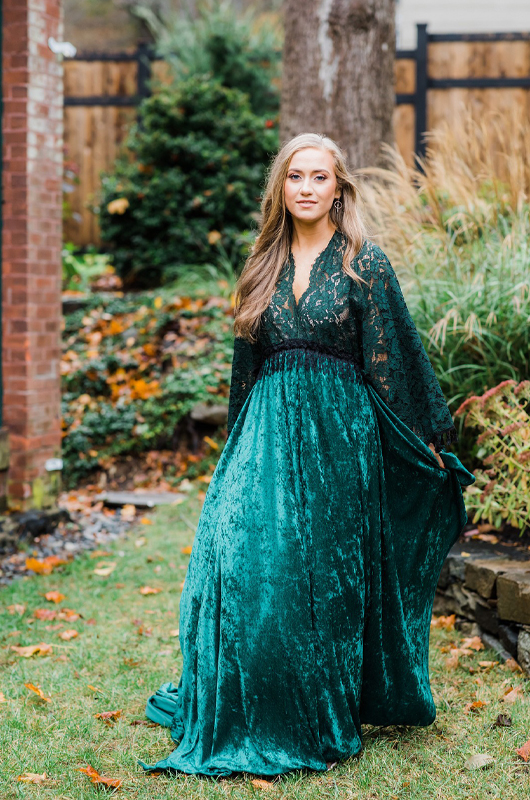 The brides, Brit and Kaila are an engaged couple who have so much chemistry they are such a blast to work with. Kaila wore a gorgeous maroon suit from Express. Brit wore a whimsical gown from Jacqueline Bridal Kouture. Alongside them was Elizabeth who debuted a gorgeous hunter green, handmade gown from Flutter Dress. Flutter Dresses are so versatile, they fit everyone from a size 0 to maternity.
They're comfortable and fun and the photos of her in it really shows it. Our idea was to show brides that they do not have to wear white, and they also have super comfortable options. The same goes for bridesmaids in the versatile, comfortable department!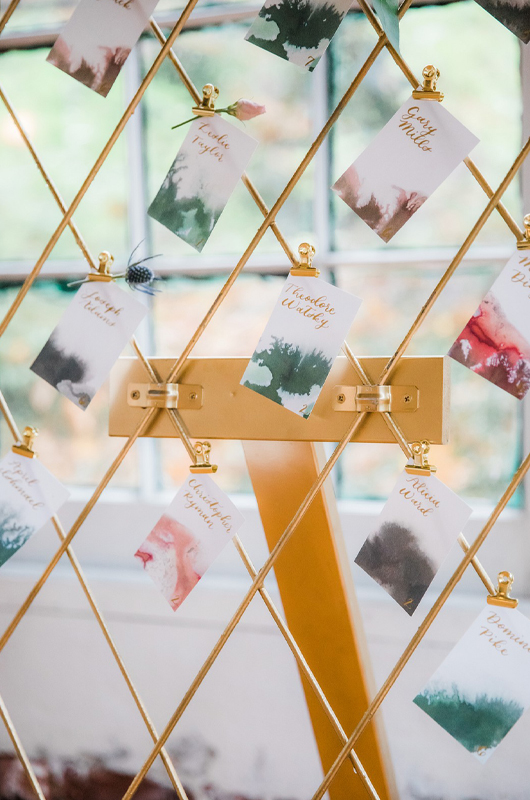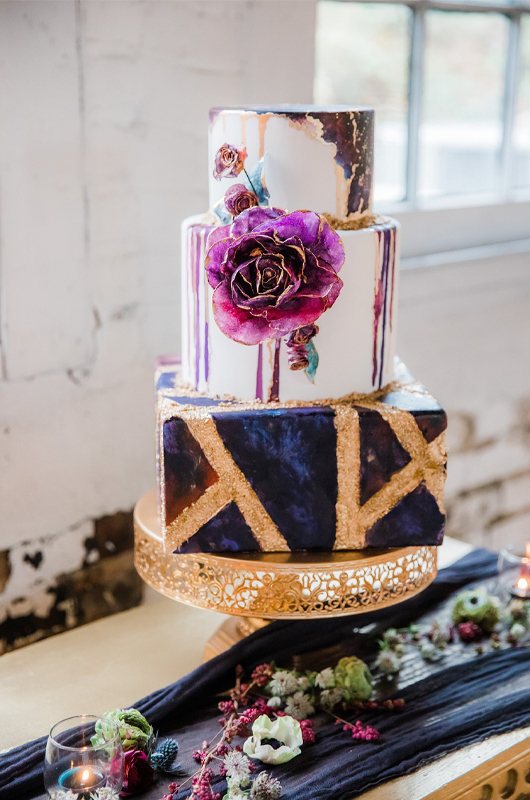 We allowed the beauty of the old factory building, now turned into a venue to stand out among the colors. The whitewashed walls and tall ceilings really stood out in the background of it all. Any deep color was really perfect for this color scheme so we mixed turquoise candles on the gold sweetheart table, lit under a big and bold floral installation by Sweet Talk Floral. Ella Farrell's photography is bright and light and it really meshed well with the bold, bright colors of the day.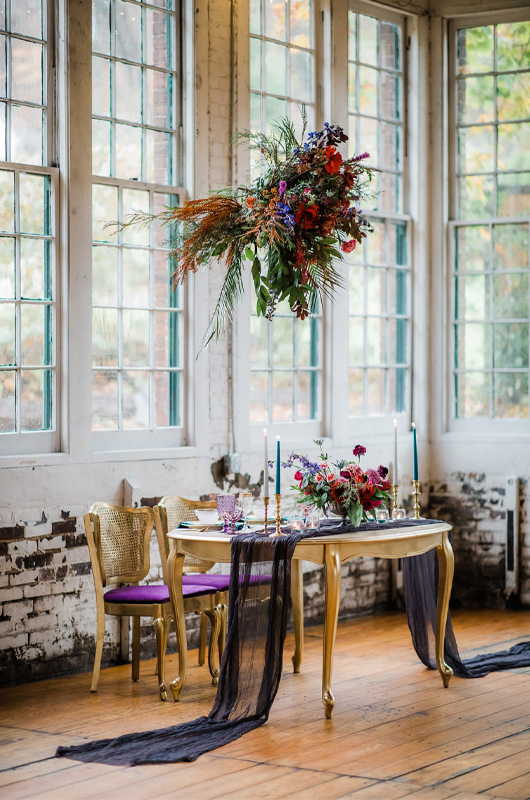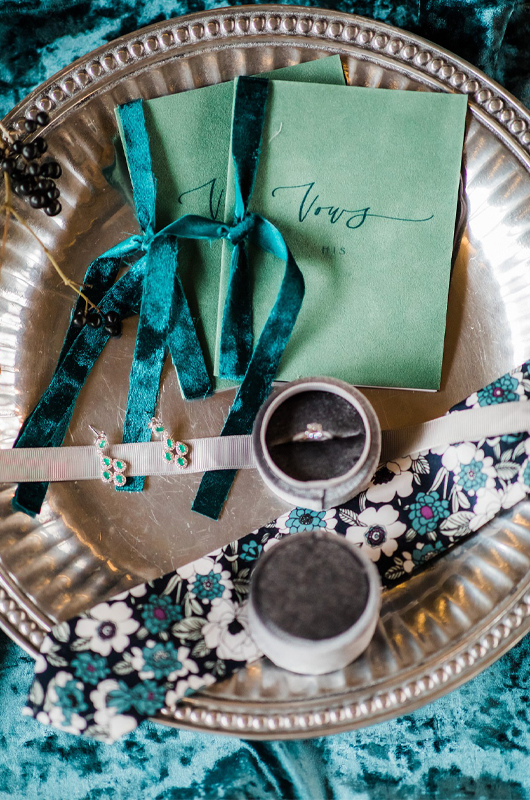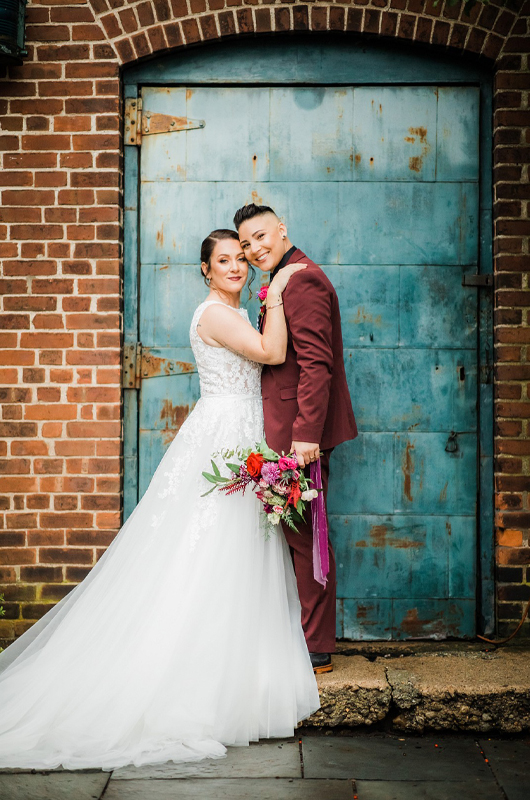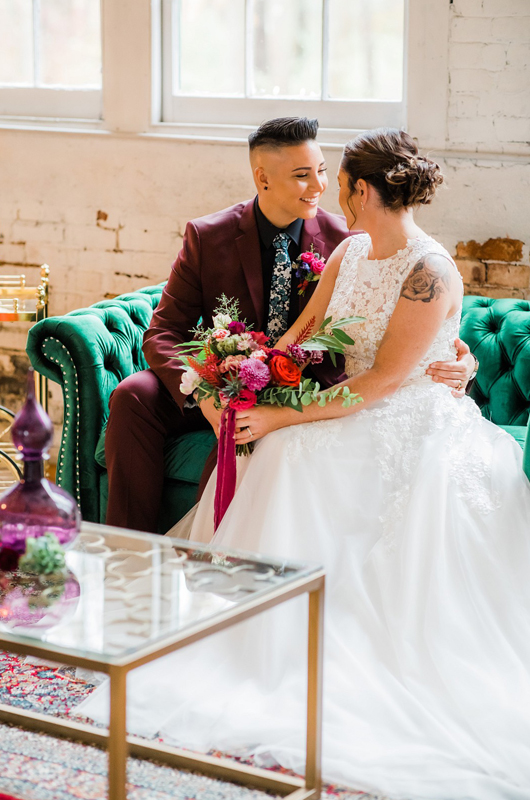 photographer: Ella Farrell Weddings | event planner: Brehant Creations Events | venue: The Lace Factory | florals: Sweet Talk Floral | cake: Duchess of Desserts | invitations: Upstroke Creative | rentals & decor: Uniquely Chic Vintage Rentals and Snassy Crafter | gown: Jacqueline Bridal Kouture | apparel: Dazi | shoes: Kailee P | jewelry: Michaels Jewelers | hair & makeup: Christopher Michael the Salon and Transcendent Makeup