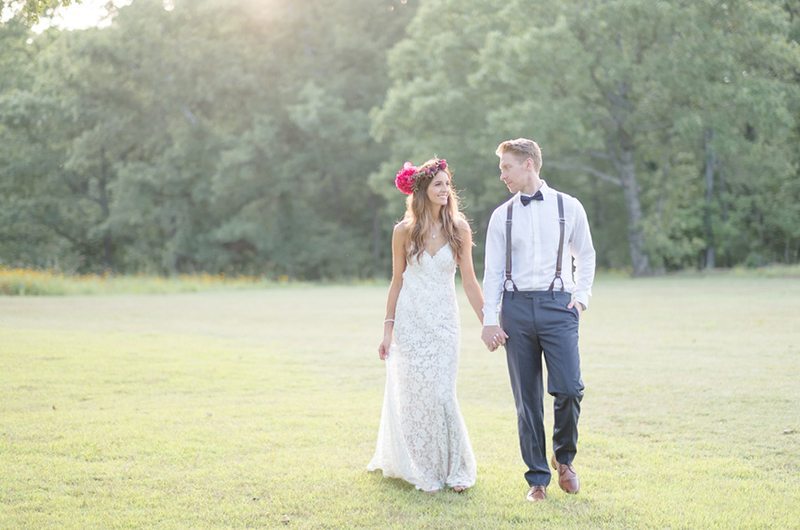 It's almost a month into spring, but we are still not over all the bright, beautiful colors we're seeing in weddings around this time of year. This pinch of pink wedding inspiration shoot is giving us all of that and more in one pretty, pink package. Pops of color really provide bursts of life to this entire shoot.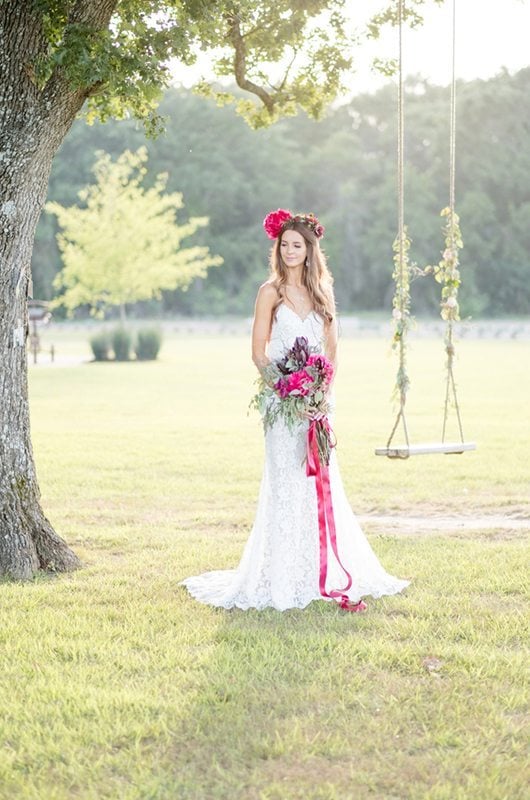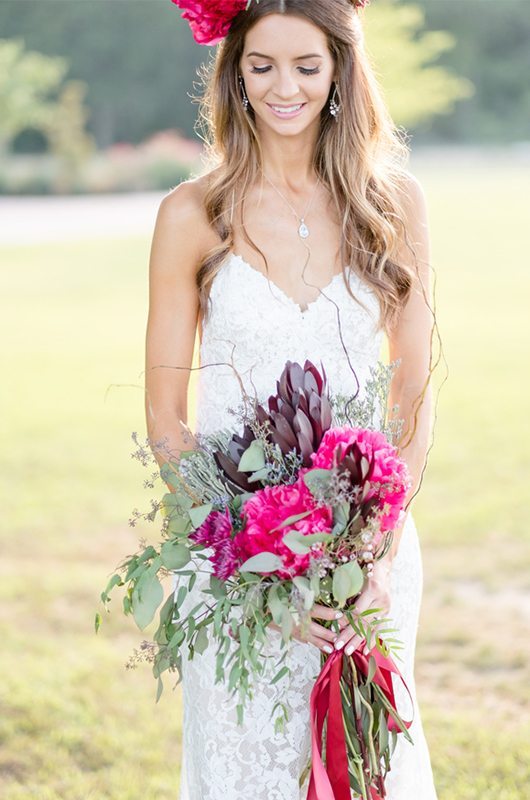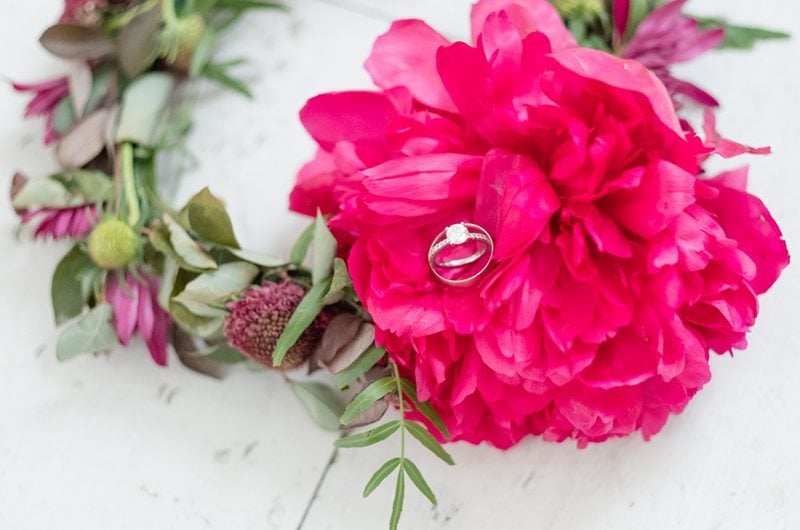 Bright fuchsia, gold and white details lie beautifully across the green, rustic scape and adorn the impeccably set sweetheart table. But we cannot forget to mention the adorable tent and blanket set-up sprawled across the rolling green lawn.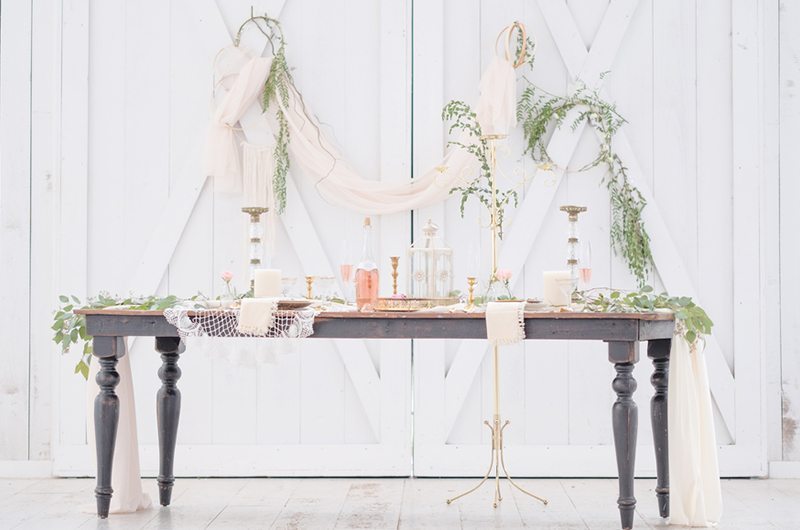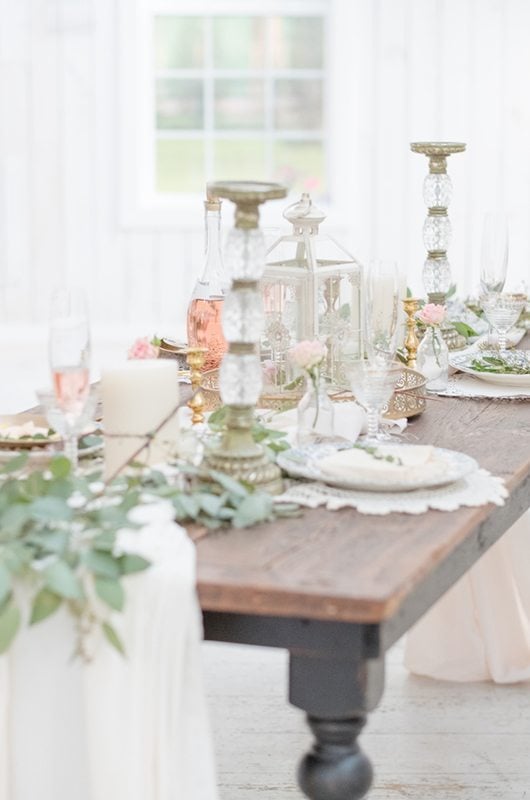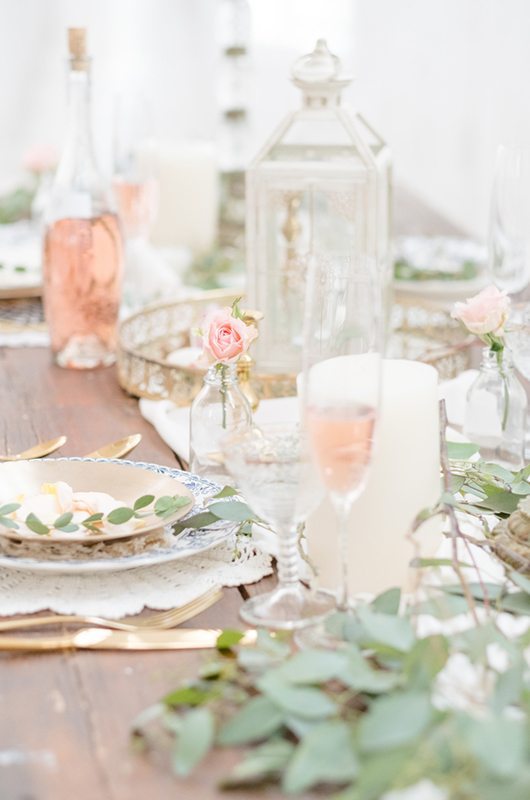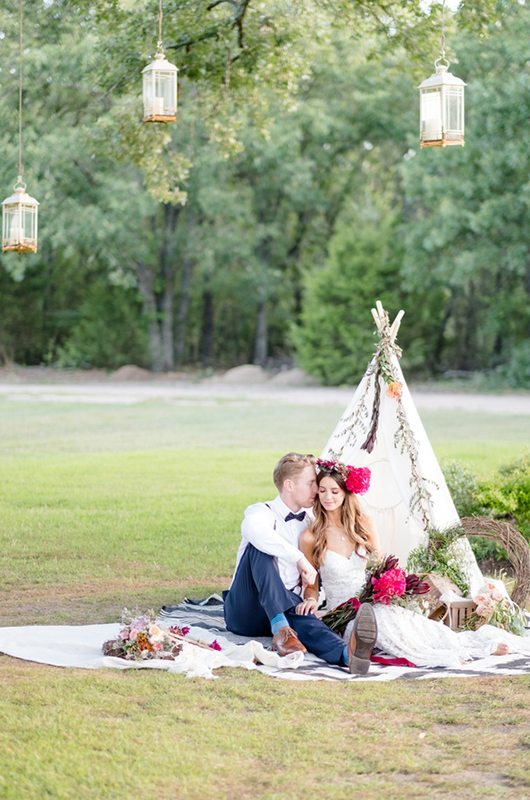 This glowing bride also deserves a moment of appreciation. Her gown is all-around stunning. The details across the back took us by surprise and we are not even mad about it. It's romantic and fits right in with the whimsical elements all around the shoot. Her real-life groom has a bright and dreamy look in his eyes, and their chemistry kept us hooked.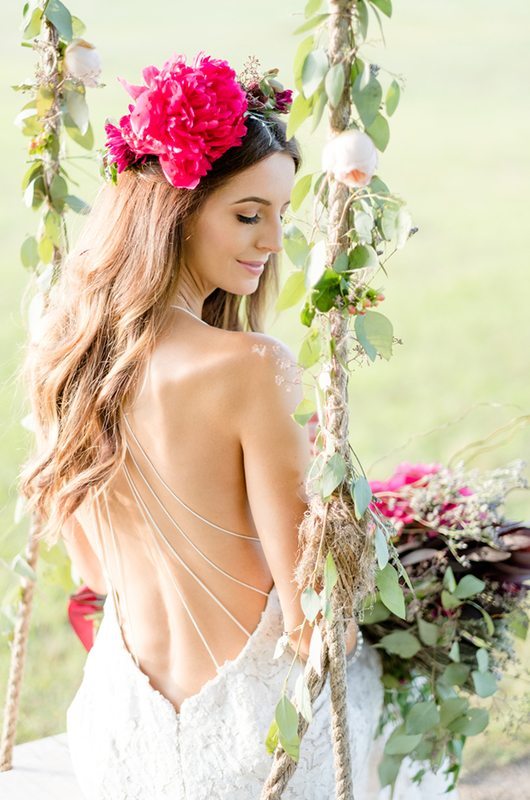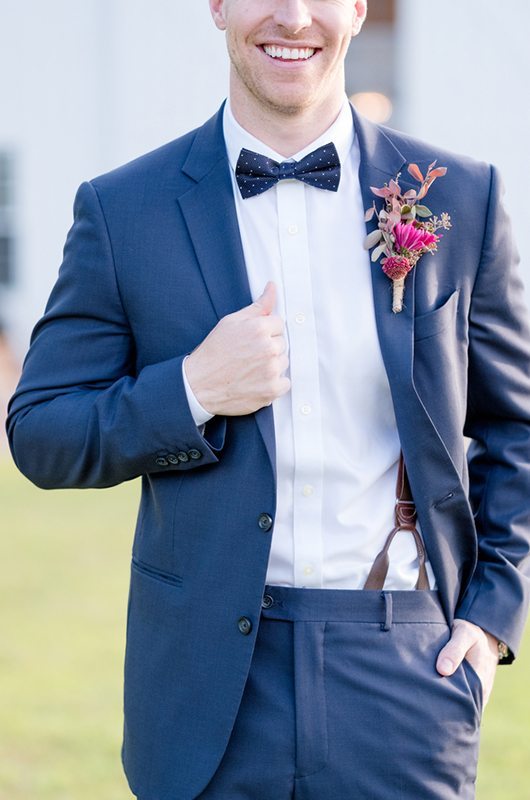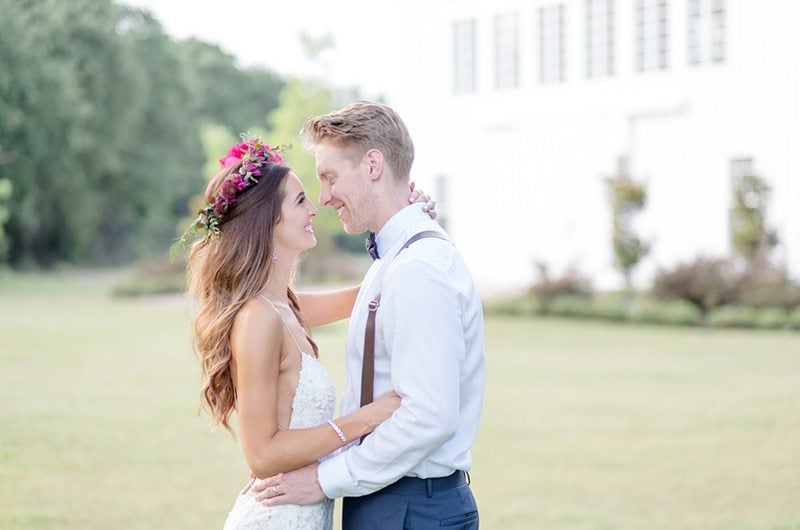 Are you loving this pinch of pink wedding inspiration?  You're going to love this pink and navy engagement session.
photographer: Luisa's Secret Photography | venue: The White Sparrow Barn