Professional Advice from Author, Expert and Style Maven Martha Stewart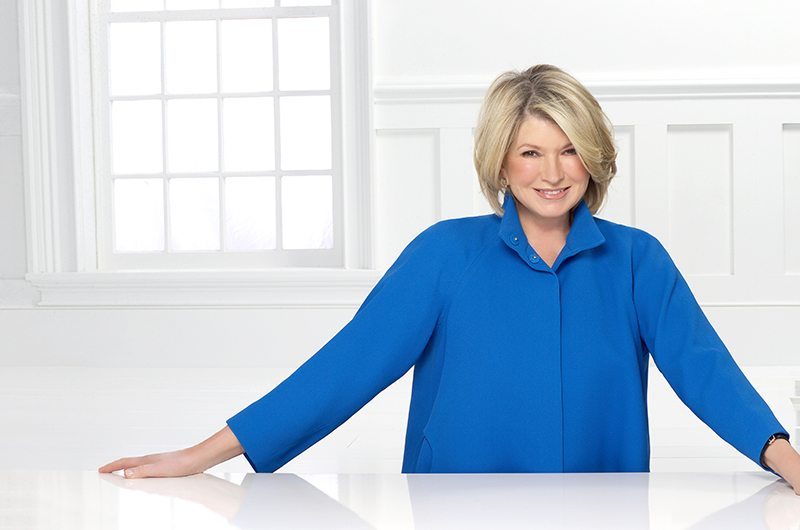 By: Lindsey Conrad Nabors
Over the years you have had a number of beautiful wedding books with wonderful tips, ideas and information for brides. What is different about your latest book, Martha Stewart Weddings Ideas & Inspirations, compared to your previous wedding books? Some things never change: A wedding is always a romantic and beautiful event. But etiquette and styles have evolved. This book includes the classic, time-honored advice on planning, but also acknowledges ways in which many couples veer from tradition today, creating wonderfully personalized events— and many inspiring ideas for doing just that.
Setting a budget and making the guest list is discussed in Chapter One. What can you tell a bride in regards to the importance of starting the planning process with the budget as well as the guest list? These practical matters are indeed where you need to begin. Not only do they go hand in hand—more people means higher costs— but they will affect many of your other choices, including the fundamental one of where you will have your wedding. You don't want to fall in love with a vineyard setting only to figure out later that it can't accommodate all of your guests, or buy a dress that's so expensive that you need to cut a lot of corners in other areas.
In Chapter Three you discuss picking the color palette, from flowers, to favorite foods and fashions. You mention the importance of the bride and the groom looking to the things they love most for inspirations, which we love because the groom often gets overlooked during the planning process. What are some of your favorite examples of unique inspiration items? This is such an enjoyable part of wedding planning: The bride and groom can sit down together to share memories of their time together and favorite things. A first date at an Italian restaurant could inspire the menu at a wedding. Lyrics from a song the couple has danced to could make their way into a program. Nicknames can be used for a wedding hashtag.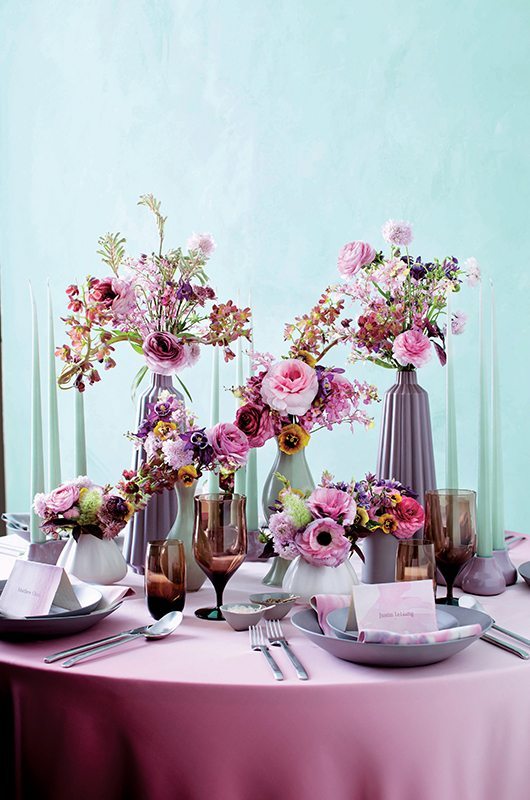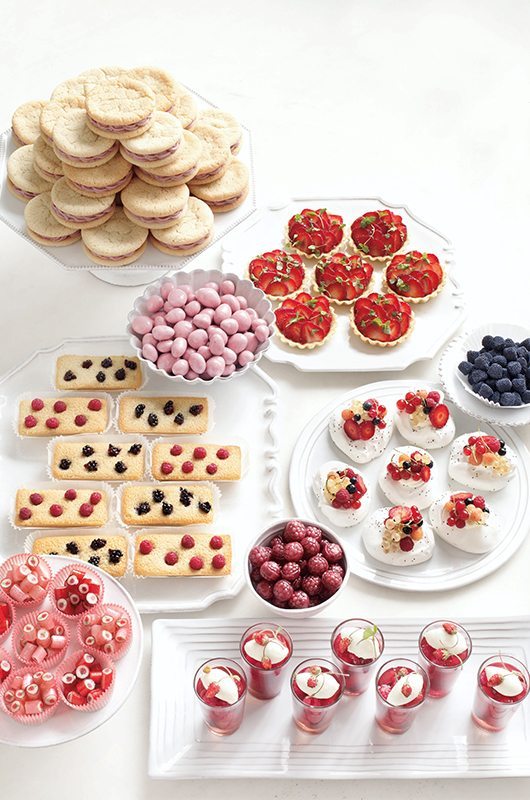 From the decor to the dress, many brides follow current wedding trends. While there is nothing wrong with this, years later she may look at her photos and regret following those current trends. What advice can you offer a bride that will help her remain on trend, yet still remain timeless? A bride should follow her instincts and wear something that makes her look and feel her most beautiful. Years later, all wedding photos have a "time capsule" effect, capturing a moment in time, and that's just fine.
Chapter Five begins with a quote from Real Weddings Editor, Shira Savada, which says "You can certainly email invites, but there's nothing like receiving a beautiful wedding invitation in the mail. Then it becomes a keepsake you'll always have." We couldn't agree more, which leads us to the following questions: Do you have a favorite style of invitation in terms of design? And what is your favorite personal touch you think a bride should include in her invitations? The invitation sets the tone for the wedding, and stationers are creating so many extraordinary designs for invitations, it's impossible to choose a favorite. Just make sure you've decided on your color palette and theme, or feeling for the event, before you order stationery. That way you can incorporate those elements into it.
You share so many wonderful tips on flowers. We particularly loved the idea you shared on having smaller arrangements and letting them serve as favors by allowing guests to take one at the end of the evening. What tip can you offer brides on the best way to let guests know they are welcome to take home the florals and to ensure they don't leave empty handed? You can include a small note or sign next to the arrangements, matching the style of your place cards, saying something along the lines of, "Please take flowers with you to enjoy at home." Or ask your bridesmaids to spread the word at the end of the night.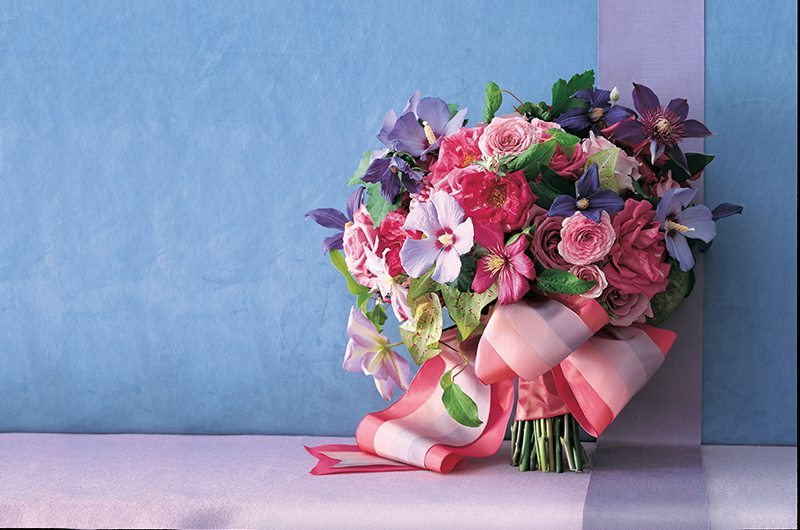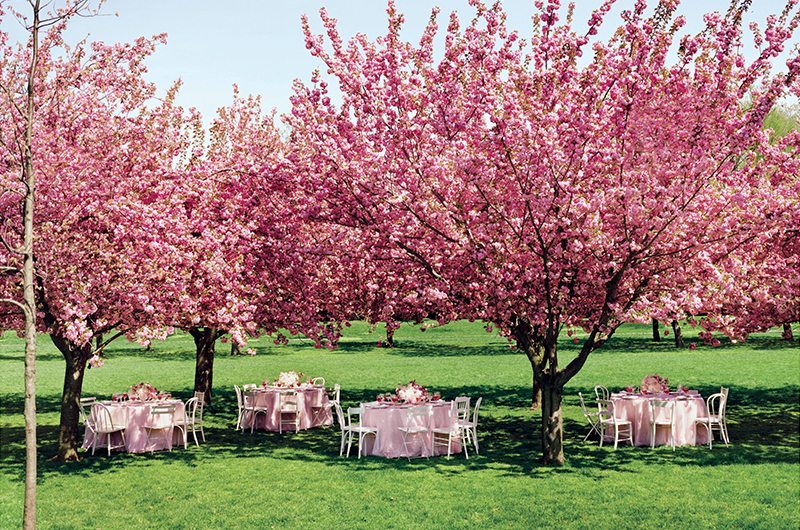 In the Foreword of the book, there's a beautiful photo of you on your wedding day – we simply LOVE the pillbox hat you are wearing! Here, you mention your own journey of planning your wedding. You said that at the time, you knew nothing about how to plan a wedding, however you were very organized. What pointers can you share with brides on the importance of being and staying organized during the planning process? Planning a wedding can be overwhelming, but staying on top of the details makes everything more manageable. Only you know what kind of system works best for you, whether it's a wedding website like mywedding.com with planning tools, or an "old-fashioned" binder where you can keep lists, swatches, and clippings. If you can incorporate it into your budget, a wedding planner will also keep you on track and save you a lot of valuable time by providing excellent sources and suggestions.
There are so many more amazing parts of the book that we wish we had time to discuss. We do want to ask, what are the top 3 things you hope a bride will take away from reading this book and can implement during the planning of her wedding? To create a truly memorable and personalized event, choose elements that reflect who you are as a couple. While you're planning, be aware of traditions and the expected etiquette—but remember that you can put your own spin on almost everything. Lastly, keep a little perspective. This may be your big day, but it's much more than just a collection of details. It's a celebration of love and family and friends—and the beginning of your new life together.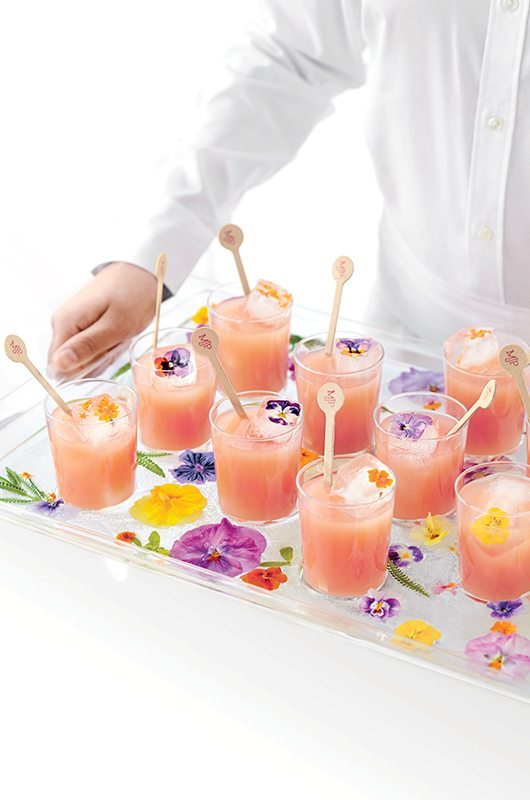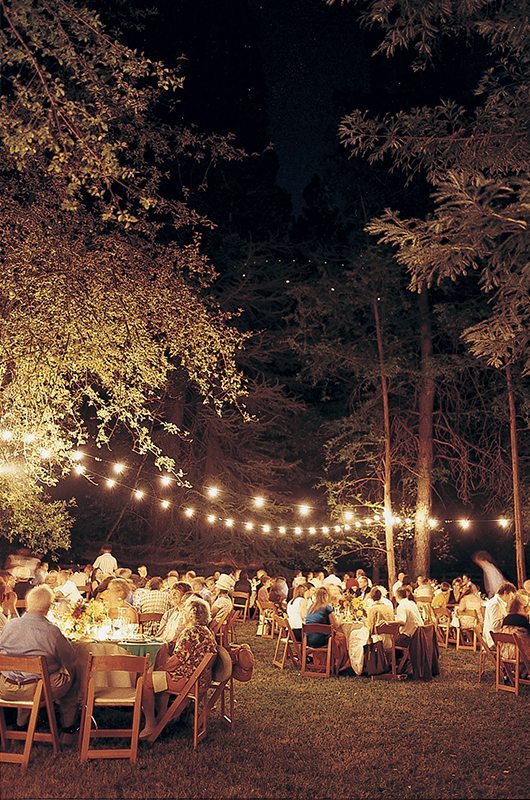 While you have probably been asked this question a million times, we also must ask . . . what is your favorite piece of advice for a bride? Don't forget to enjoy yourself, both throughout the planning and at the event!
Last but not least, from the traditions, to the food and festivities, weddings in the South are truly unique! Depending on who you ask, the definition of a Southern Bride is different, and we would love to ask you . . . what would be your own personal definition of a Southern Bride? Whatever her style, the Southern Bride is, quite simply, the belle of the ball.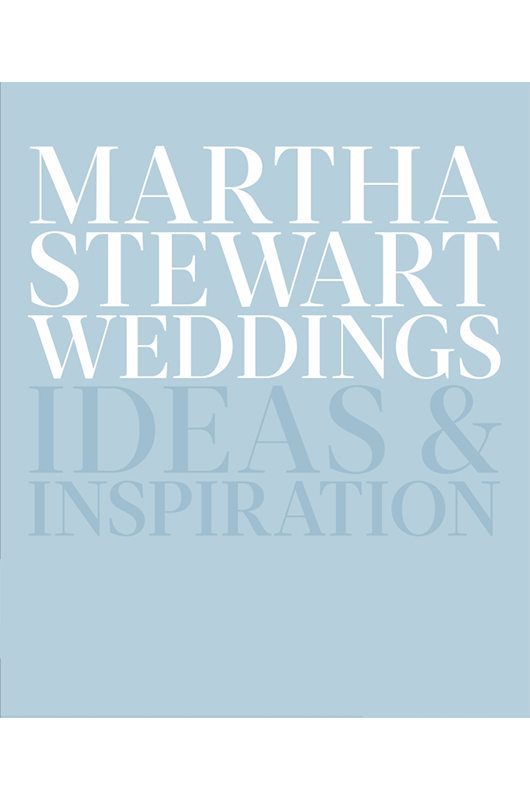 All photos courtesy of Martha Stewart Weddings Ideas & Inspiration. Copyright © 2015.