Cupid draws back his bow and aims for The Plaza Hotel, where every day feels like Valentine's Day.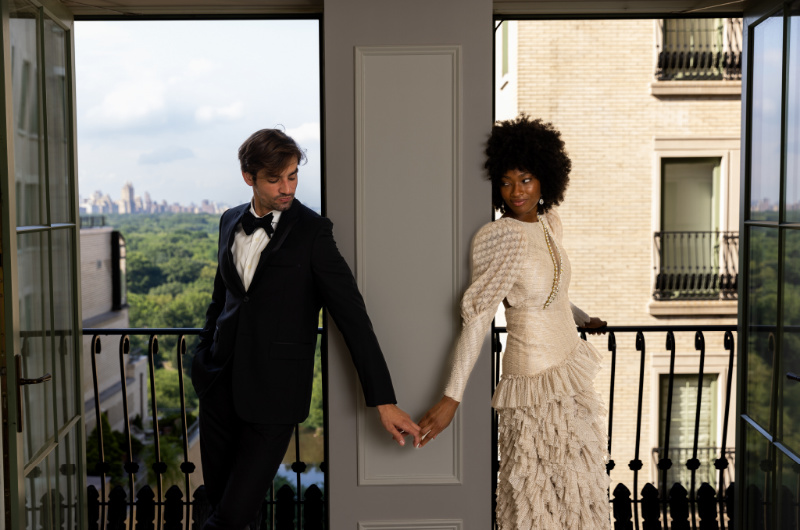 The Plaza Hotel is to New York City like champagne is to caviar. The legendary duo completes each other like love and marriage, Valentine's Day and chocolates, and movies and popcorn. And, during this most romantic time of the year, the iconic landmark is rolling out a Romance at The Plaza package you can take advantage of beyond Valentine's Day. The famous property, which celebrated its 115th birthday in 2022, exemplifies the pinnacle of sophistication, luxury, and romance with its incomparable blend of history, and modern, youthful spirit, undoubtedly inspired by its most celebrated guest, Eloise.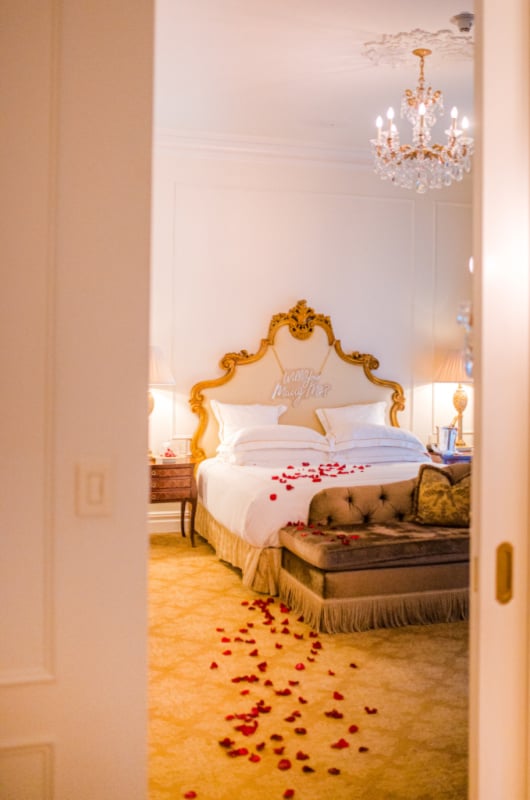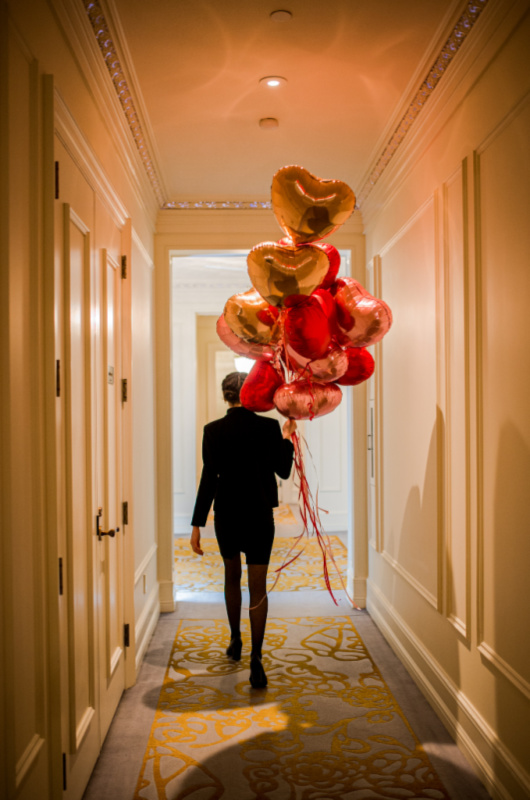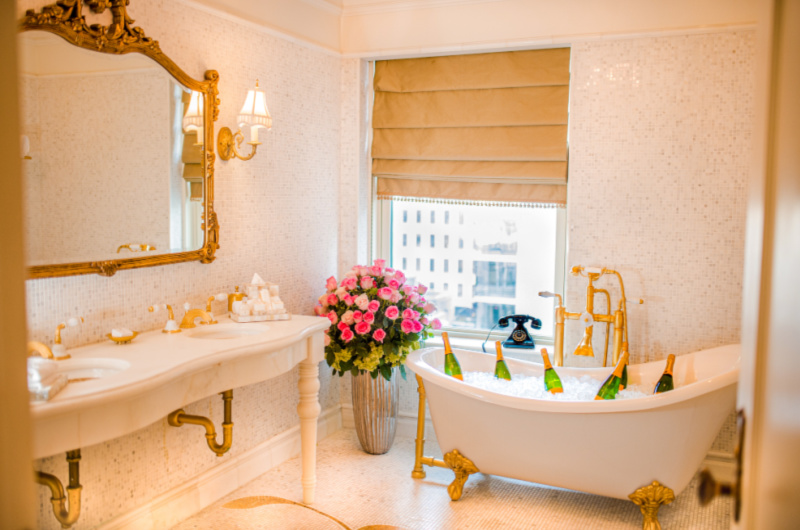 Fifth Avenue's grande dame houses divine celebratory spots to toast any occasion throughout the day and evening. From the first sip of the morning to the last night-cap of the evening, The Champagne Bar, an opulent, marble-clad room off The Plaza Hotel's lobby, is brimming with specialty coffees, festive bubbly, gourmet fare, and the sultry sounds of live jazzy music. Also, steps from the floral-filled and Instagram-worthy lobby sets The Palm Court, a quintessential essence of the hotel's storied history, having played a starring role in many notable films and novels, like F. Scott Fitzgerald's The Great Gatsby. Renovated by famed architect Thierry Despont in the spirit of renowned Central Park, The Palm Court and its unique decor and oval trellised bar is simply an enchanting room to linger over breakfast, a resplendent afternoon tea, or evening libations.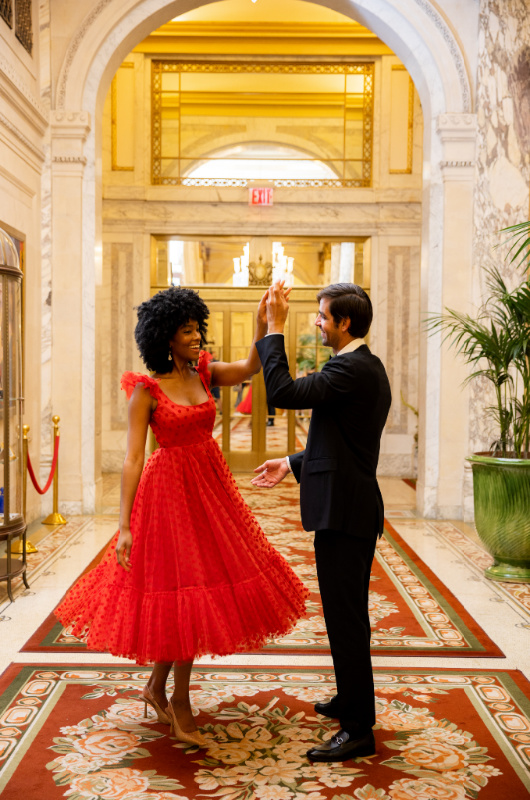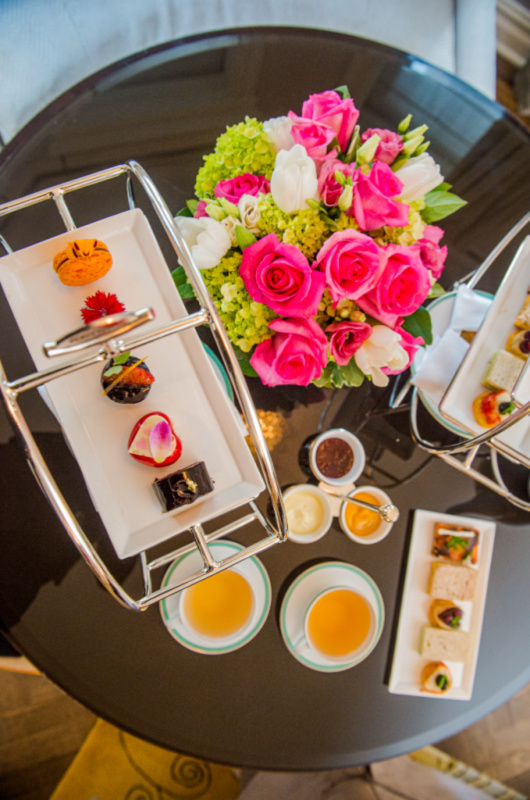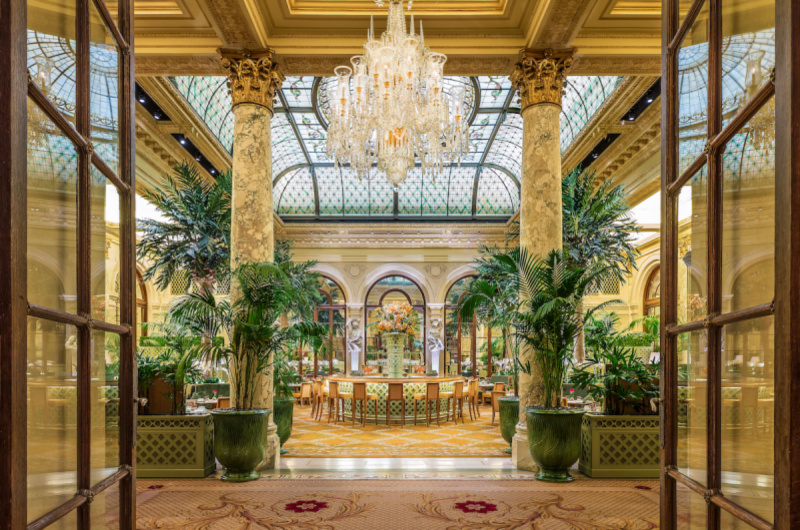 For the cinephiles, The Plaza Hotel's film history extends beyond The Palm Court into the renowned Oak Room, now a private event space, where a pivotal scene was filmed starring Cary Grant in Alfred Hitchcock's North by Northwest. The Plaza Hotel's entrance played backdrop while Katie (Barbra Streisand)) tenderly swept the hair from Hubbell's (Robert Redford) eye and wistfully stated, "your girl is lovely" in the Way We Were. And you'll find plenty of hotel scenes in the blockbuster holiday favorite Home Alone 2 and Baz Luhrman's 2013 version of F. Scott Fitzgerald's The Great Gatsby. Other cult favorites include, Sleepless in Seattle and Bride Wars. Of course, The Plaza has welcomed power players beyond the silver screen and hosted famous designers, dignitaries, kings, and royal members of the family.
Continue your celebration in one of the refined 282 guestrooms and suites filled with plush furnishings and, in my opinion, some of the most exquisite mosaic-tiled filled bathrooms I've ever encountered. Book the Romance at the Plaza package for added romantic touches, including roses and chocolates. Beyond the fabulous accommodations, The Plaza Hotel lists many impressive amenities.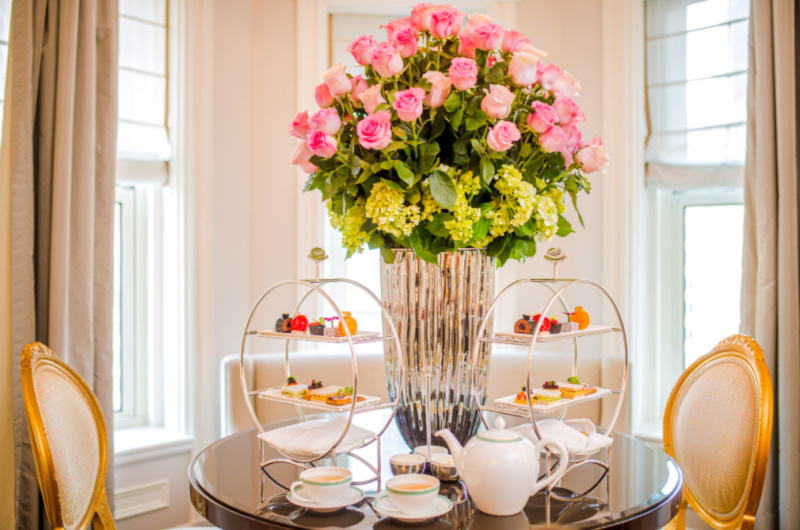 Whether you celebrate your love this most romantic time of the year, or any time, at The Plaza Hotel, its most celebrated guest, Eloise, will surely inspire Cupid's arrow to hit its mark every time and set hearts afire.  
by Suzanne Scharff