Why be basic when you can be Bridgerton? Drawing inspirations from classic romances like Pride and Prejudice and Netflix fan-fave Bridgerton, a collection of wedding vendors from Central Arkansas, led by Cameron Spencer of Cameron and Elizabeth Photography, created a romantic engagement shoot that exudes Regency Era refinement. From delicate lace dresses to gilded-trimmed settees to an afternoon picnic charcuterie spread, this dreamy, English-inspired engagement at Land's End Estate in Scott, Arkansas, brimming with enchanting light academia details, elevates engagement photoshoots from special occasions to a once-in-a-lifetime opportunity.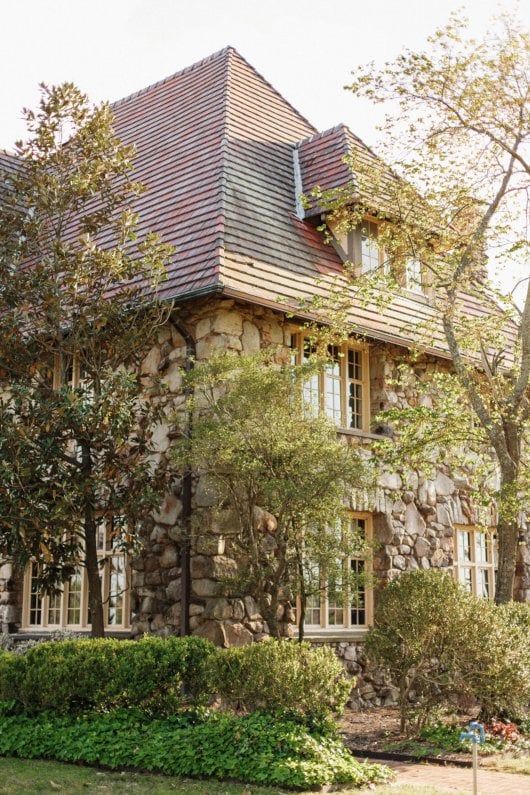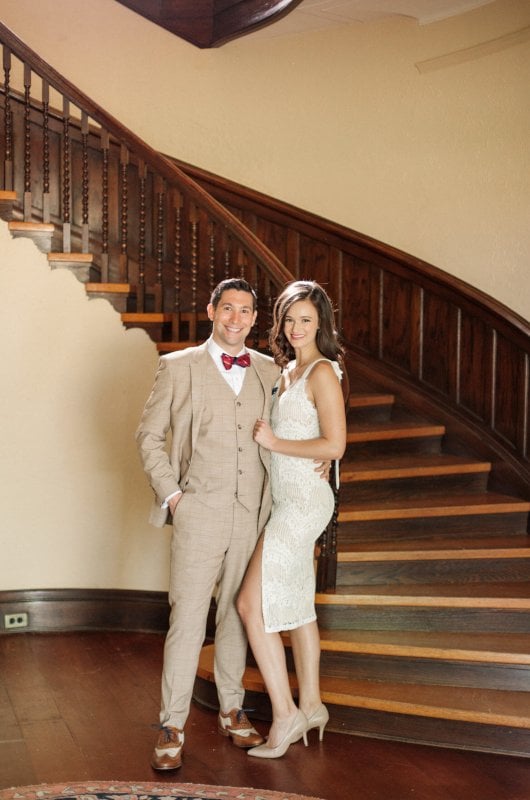 After stepping out of the classic car provided by Rob Haynie, the couple stepped into the Lands End Estate, which, much like their choice of transportation, was imbued with timelessness. Leaning into the estate's historical charm, Perception by Anna Dickinson filled its interior and exterior with ornate rentals from Eventology that evoke the bygone luxury of Downton Abbey.  Sunlight flooded through large windows into the sitting room, brightening the rose and poppy bouquets from Tulips by Design and the soft-colored antique settees on which the bride and her fiance lounged before moving into the wood-paneled dining room to sip on wine poured from a crystal decanter.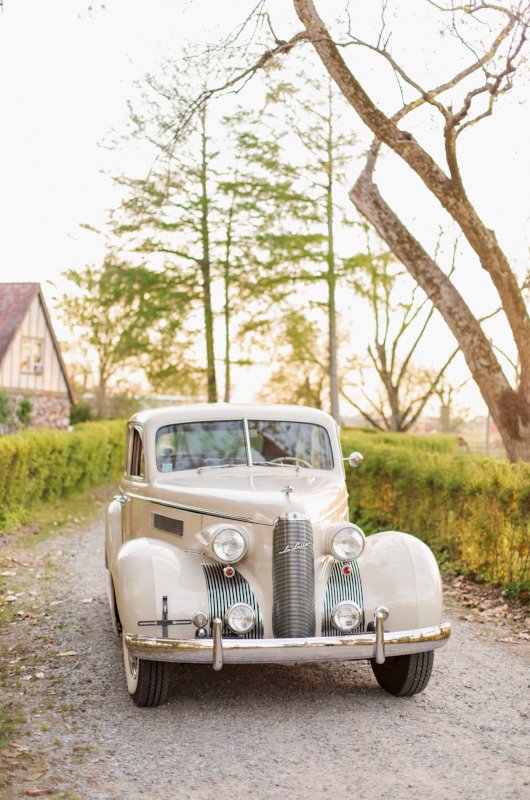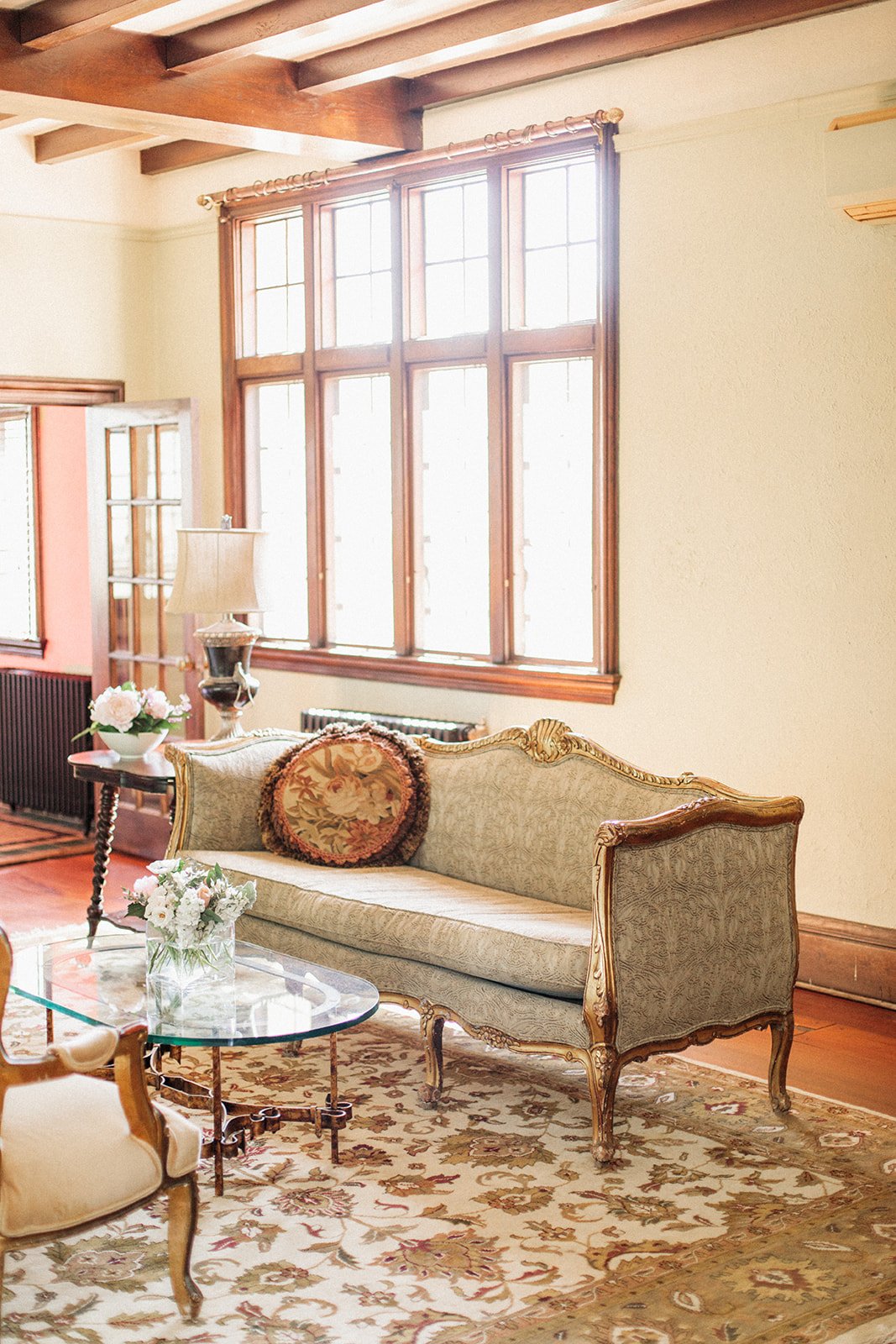 Visiting Land's End Estate, a quaint yet sophisticated Tudor-inspired estate, feels like soaking in a quiet summer morning in the English countryside. Immersing themselves in the estate's ambiance, the couple descended the spiraling mahogany staircase, floated through fields of wildflowers, and enjoyed each other's company as they explored each room and relaxed on the brick-paved courtyard.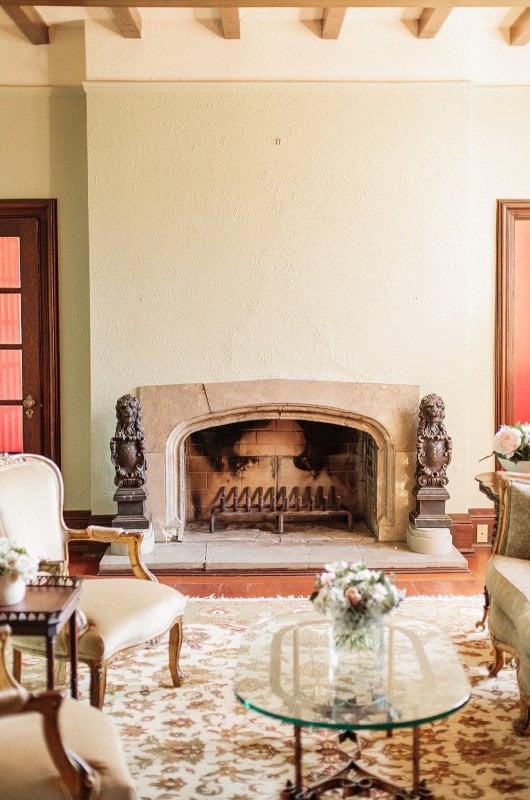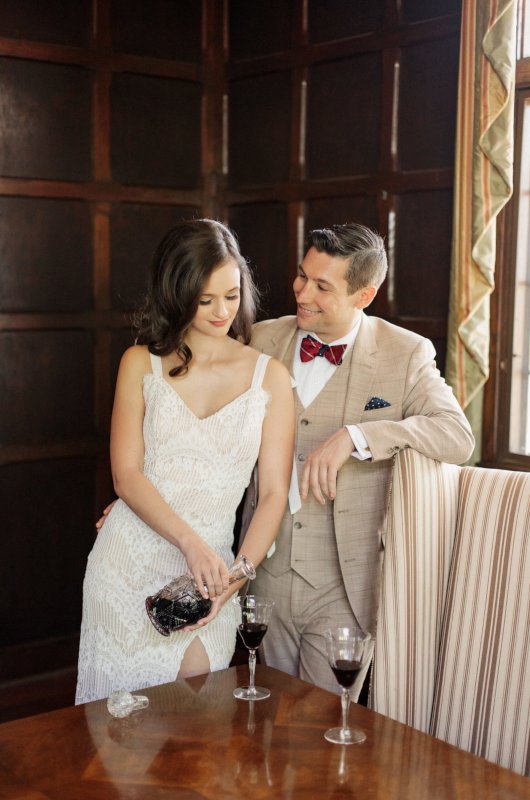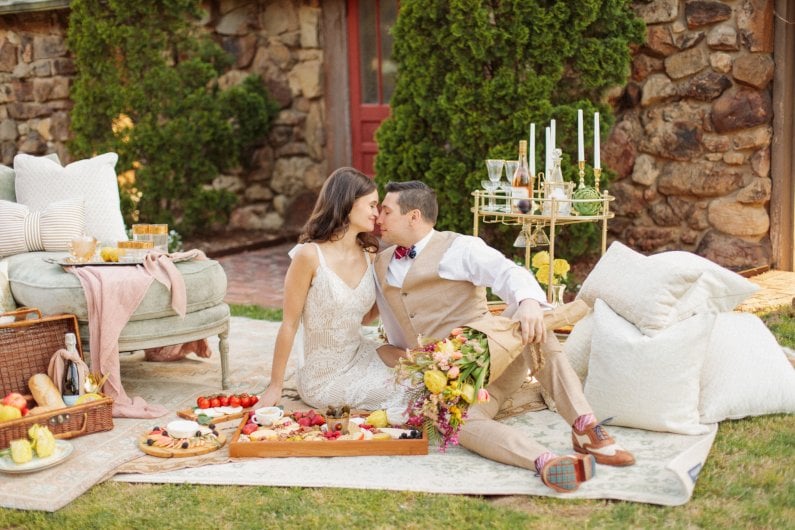 The bride stunned in her lace midi dress with dainty tied straps and delicate drop earrings. Soft curls and neutral makeup by Kat Martin showcased the bride's natural features and complemented the perennial elegance of the venue. The groom's tan three-piece suit, bright red bow tie, and vintage oxfords created a clean and classic look that's straight out of Peaky Blinders.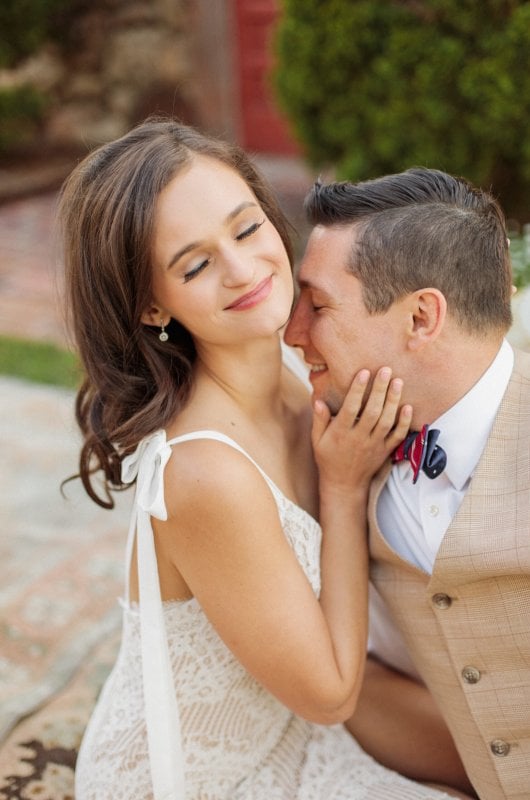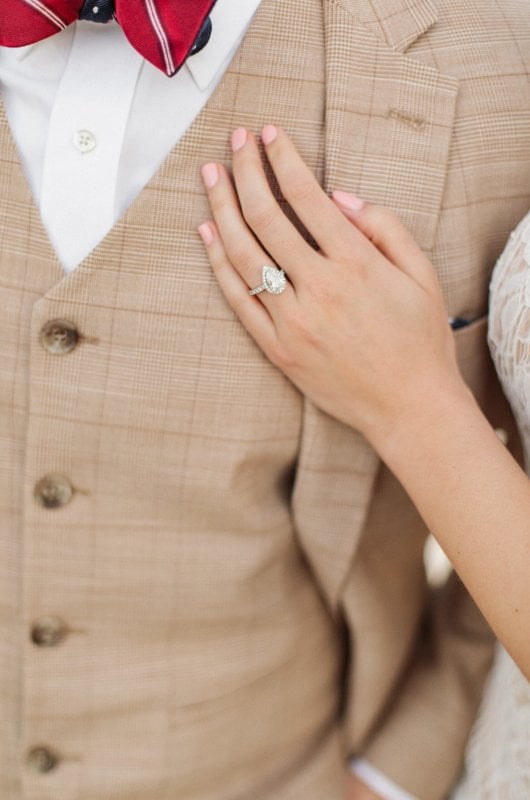 Lively florals provided by Cabbage Rose danced across the picnic spread and throughout the decor in the courtyard, adding vibrant bursts of pinks, oranges, and yellows to the charming cottage-core setting. Lying on tufted pillows and cozy lounge furniture, the couple enjoyed a charcuterie spread and citrus tarts perfect for the first taste of summer and toasted their engagement.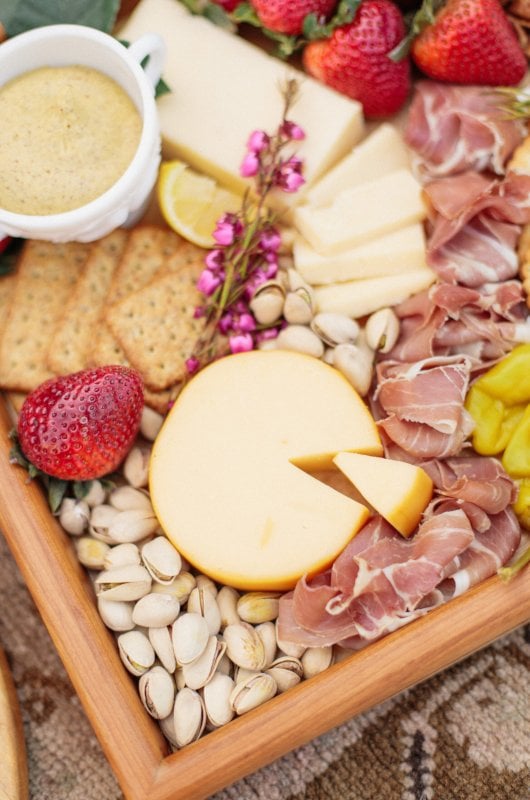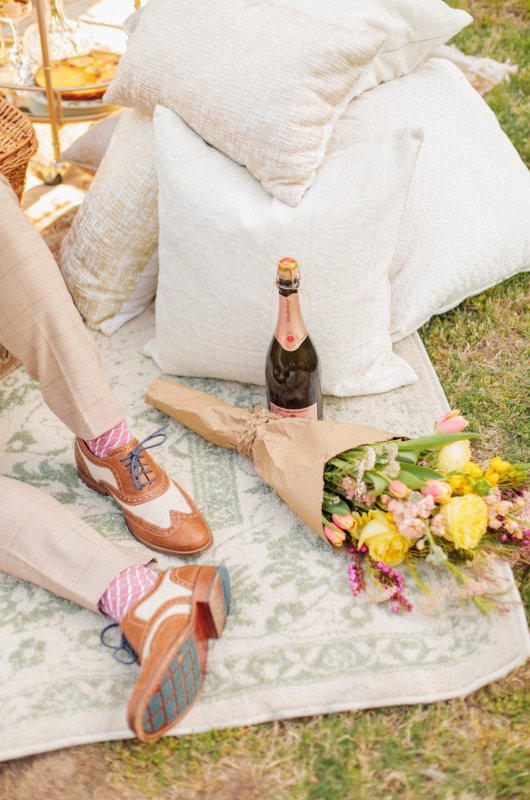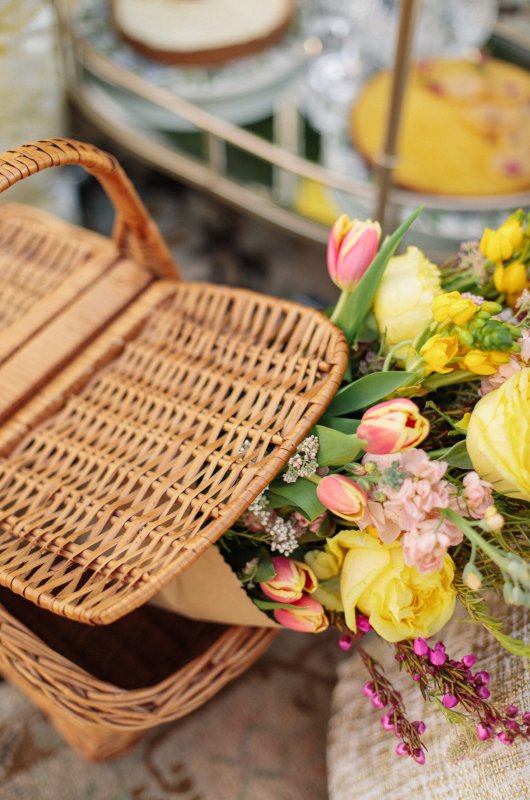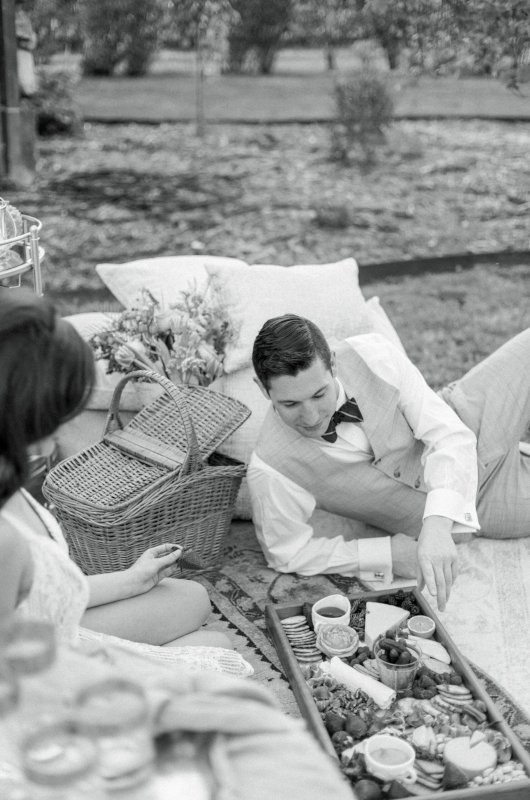 Festivities continued into the evening with a dazzling display of fireworks from M.E.G. Pyrotechnics. The bride changed into a chic black fit and flare midi dress and the groom donned a traditional black suit to end the night in style. As the sparklers and fireworks illuminated the night sky, the couple shared a heartwarming kiss, ending their English-inspired engagement at Land's End Estate with memories sure to stand the test of time.