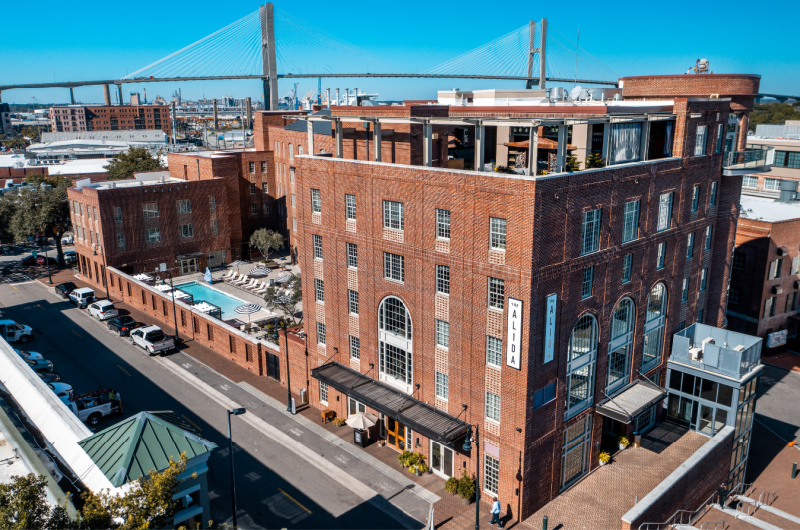 GET ACQUAINTED
The Alida, a Bonvoy Marriott Hotel, is ideally located on the vibrant River Street of the famous historic downtown Savannah, Georgia and offers the quintessential southern retreat. The boutique hotel combines traditional and contemporary designs while emphasizing individuality. Its creation was thoughtfully planned to complement the revitalization of the Riverfront Ward, with exposed brick on its cobbled stones and original artworks from the nearby Savannah College of Art and Design. Impressively, no two guest rooms are alike; each is independently designed while echoing a homey, private bedroom vibe with marvelous views of old Savannah.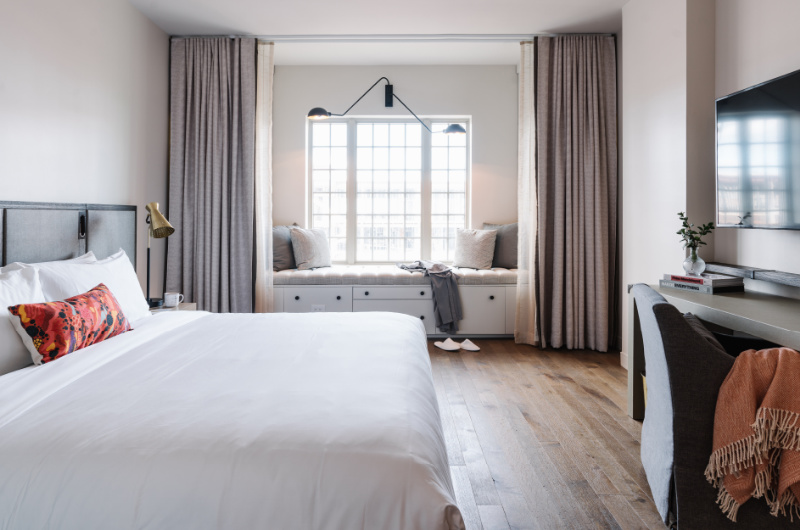 GET THE DISH
Dining at The Alida is a lovingly curated experience that showcases an extraordinary blend of Savannah's traditional Southern heritage and whimsical innovation. The restaurants highlight the warmth and finespun flavors of the Hostess City of the South. The Rhett welcomes guests with an airy and modern ambiance where seafood delicacies take center stage. The restaurant transparently showcases food information sourced from local farms and fisheries. Its rooftop bar, The Lost Square, is a great setting for lingering over drinks and good conversation. It would be a fantastic rehearsal dinner venue, with couches, a fireplace, and expansive views of the Riverfront and Old Savannah.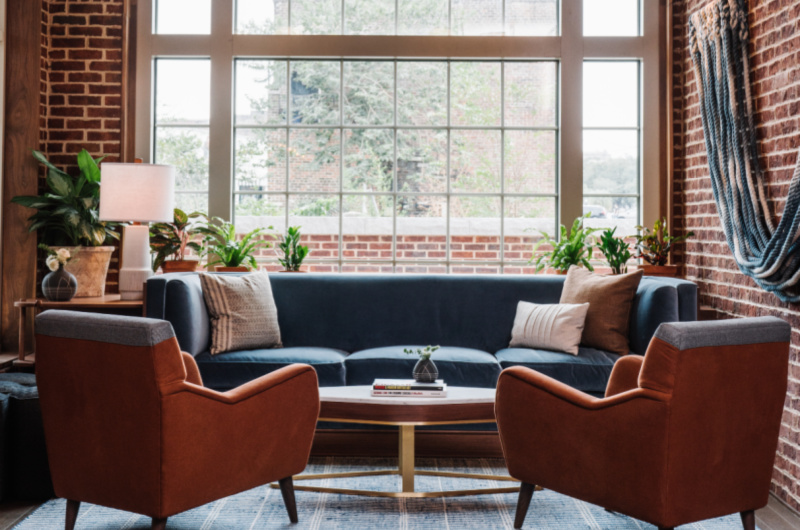 BIG DAY DETAILS
The majority of wedding ceremonies at The Alida take place on the Harper's Gallery Terrace, a gorgeous rooftop strung with café lights and majestic views. Harper's Gallery that adjoins the patio, is ideal for celebrating your new marriage with family and friends. You can host a buffet or plated meal for you and your guests on your private balcony overlooking the Savannah River. The Alida offers a wedding package that includes, among other things, a complimentary wedding night guest room, three served hors d'oeuvres, and room blocks for guests. The bridal suite has a rooftop balcony with a fireplace for extra romantic delight.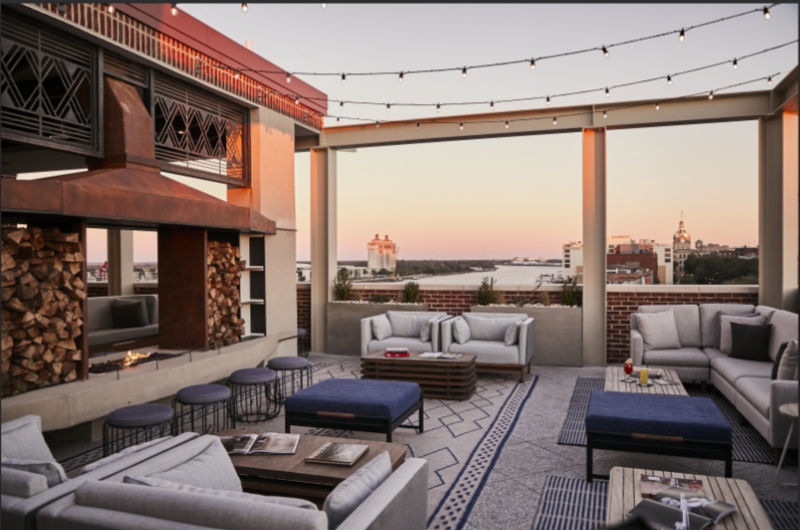 WE SIMPLY ADORE
Guests at the Alida can select from a variety of entertaining packages. Our favorite is the Culture Seeker, which includes an overnight stay, two boat tickets on a Savannah boat tour, and two specialty cocktails at one of the hotel's restaurants. Other options are Points and Pints and Simply Savannah, which includes a hop-on-off trolley tour and two complimentary beverages.
by Gigi Bors-Koefoed