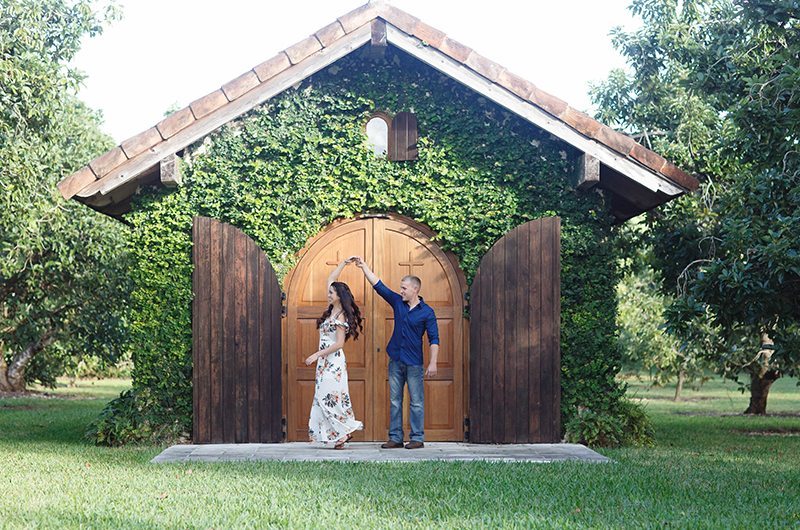 This cozy country engagement session makes us want to travel off the beaten path to discover the quiet oasis these two lovebirds seem right at home in. Luscious, green backdrops contrast with the happy couple to make these captured moments all the more special.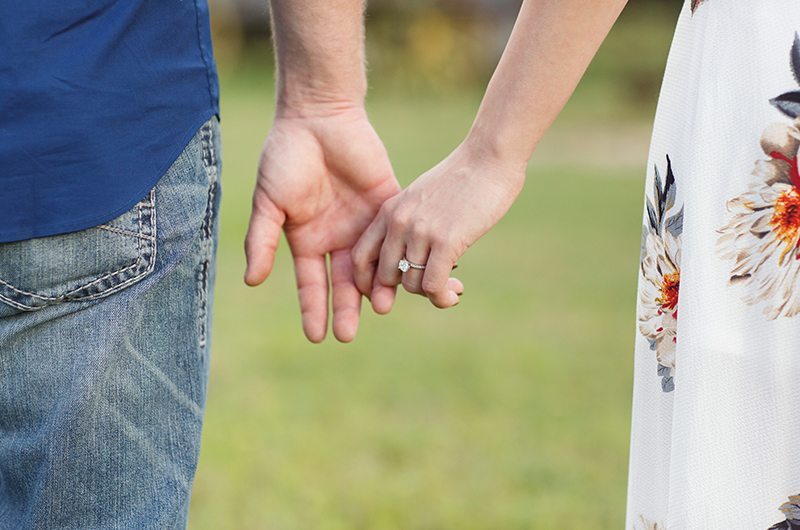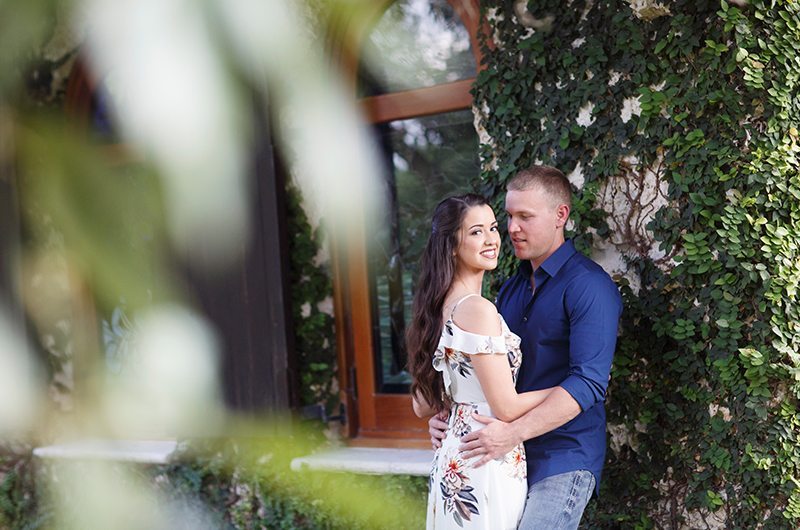 We love that the couple looks comfortable among the elements and are coordinated so that the groom-to-be's outfit brings out a pop of blue on the lovely sundress his fiancé is wearing.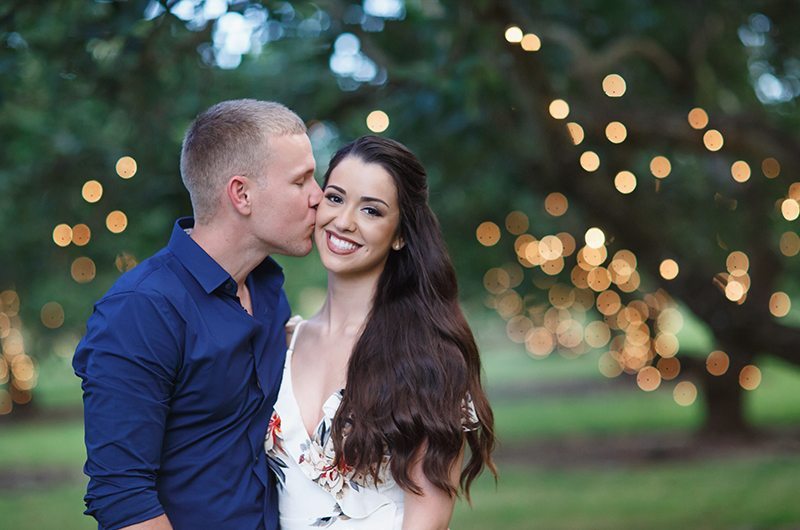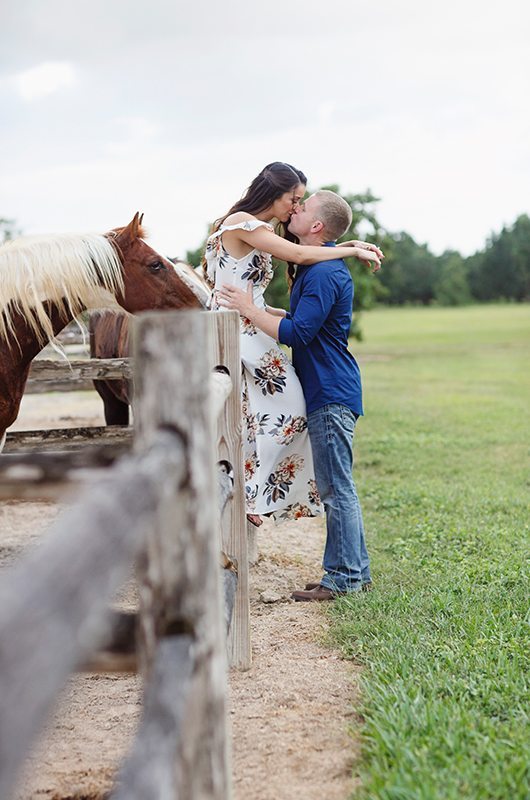 And as the sun goes down, these two show us a playful side to their relationship and walk around under beautiful tea lights winding through the trees while twirling sparklers until they share a kiss.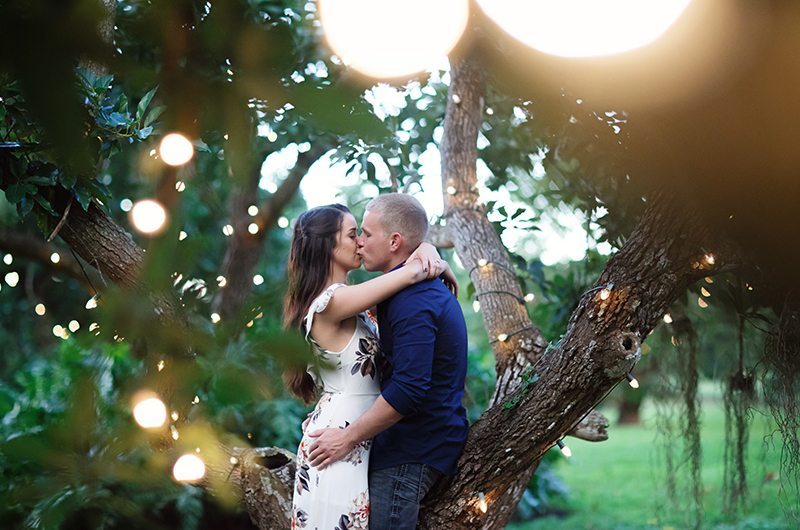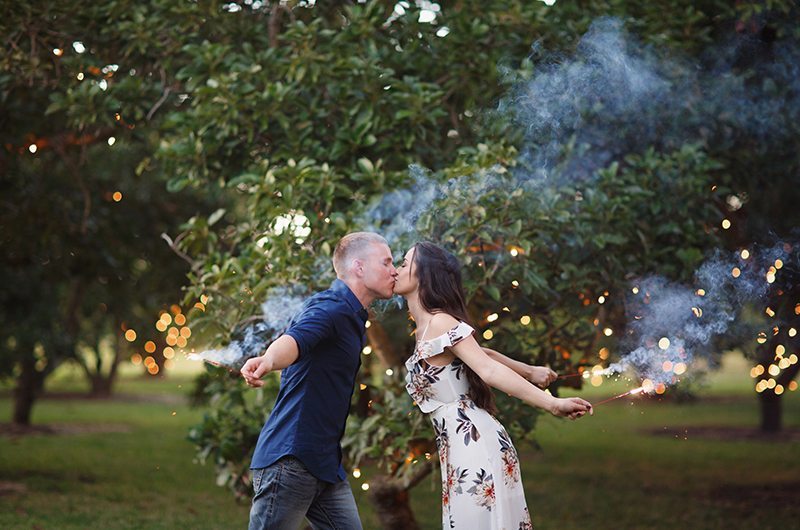 Are you loving this cozy country engagement session? You'll love this simple spring engagement session.
photographer: Stacia Morgan | venue: Estancia Culinaria