Destination weddings are a fantastic trend that we think is here to stay. Bride and Grooms are exchanging vows all over the world in exotic lands. Destination weddings aren't just about the amazing views and incredible memories you'll take home from you nuptials, they are also quite practical. Your guest list suddenly becomes so intimate and special and it's a great way for your guest to have a family vacation. Your budget sets itself. Your budget sets itself. Typically when planning a destination wedding, a bride and groom will choose a venue that has it's own wedding team and they handle all the details for you. You'll have a set number of what to pay and you don't have to worry later. Some resorts also offer all inclusive packages for weddings, so worrying about your guest going over your food and drink budget isn't a problem.
We're excited destination weddings are so popular. The images alone almost make it worth the trip, not to mention all the practical reasons. Considering a European destination wedding? Check out this drop dead gorgeous wedding in Slovenia.
Beautiful Garden Wedding In Slovenia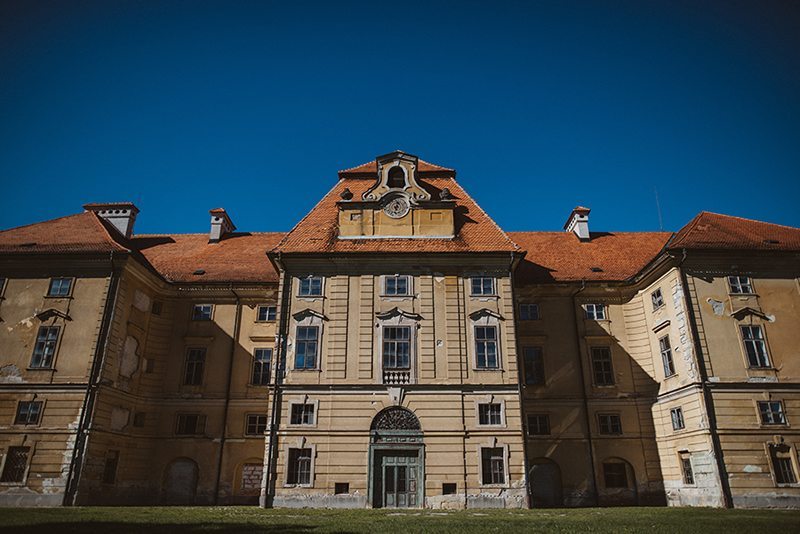 Katja and Matic, the bride and groom, knew what they wanted from the very beginning – an intimate and personal wedding in a beautiful and relaxed atmosphere and that it would take place outside, in nature. They came across the venue of Galerija Okusov and instantly fell in love.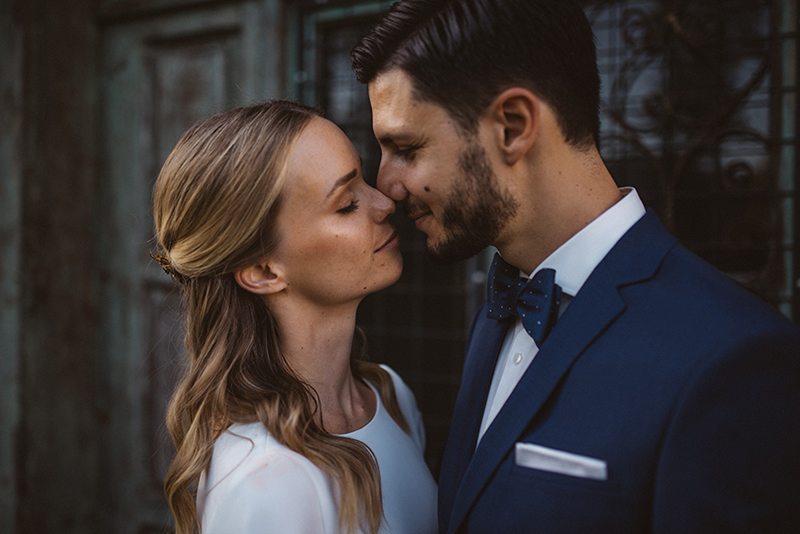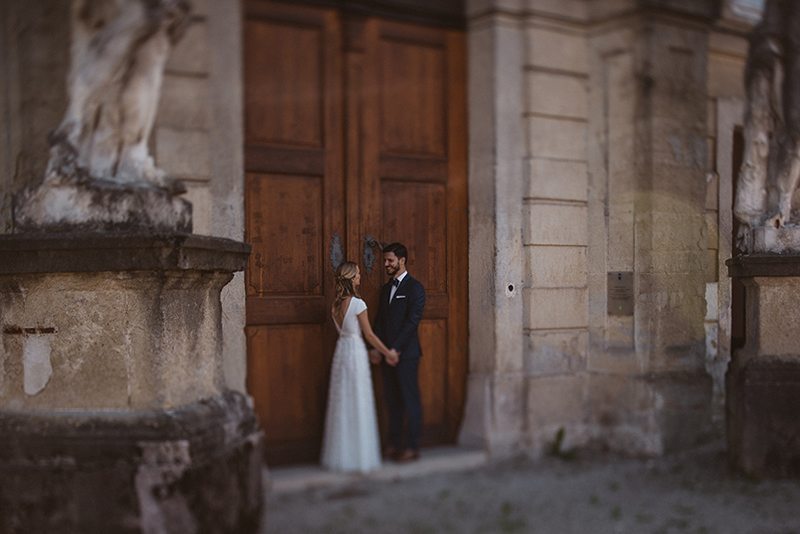 Katja, "The venue itself looked as we hoped – natural and relaxed – but the kindness and generosity of the people working at the restaurant, that would also be our caterer, was what made our minds up. When we tried the food served there we were hooked!"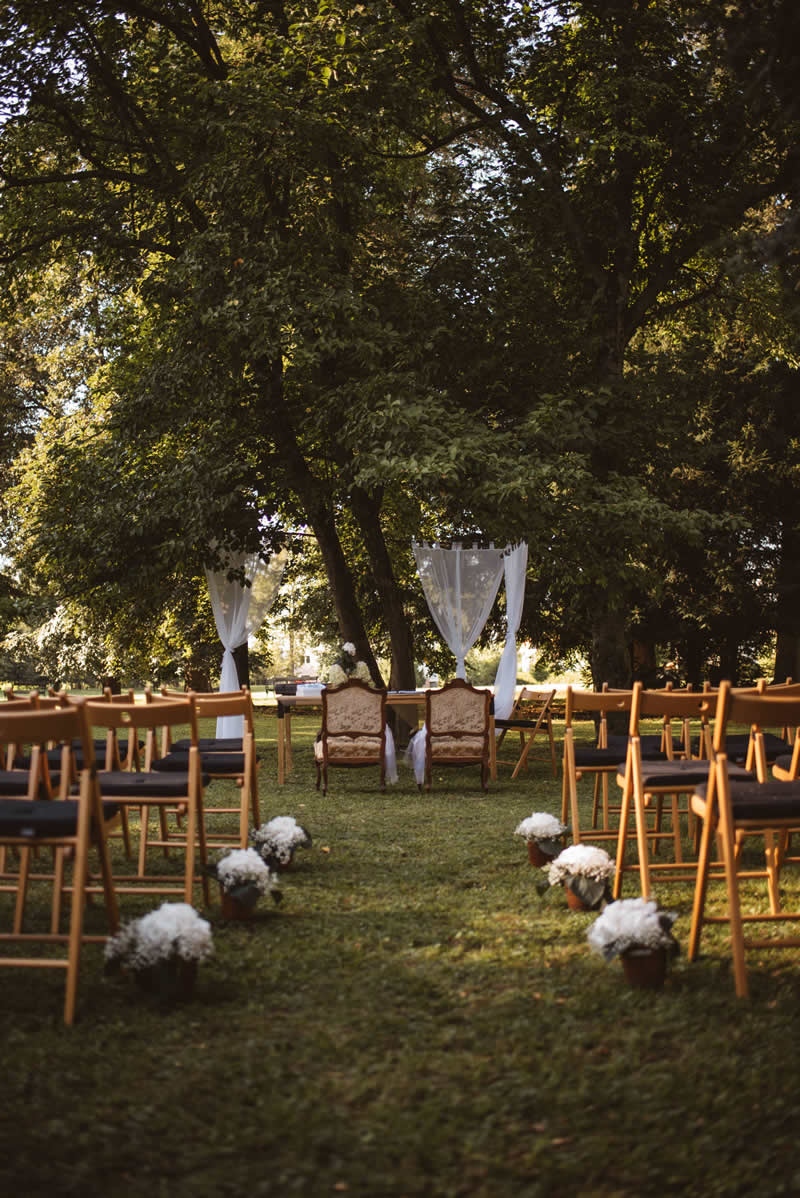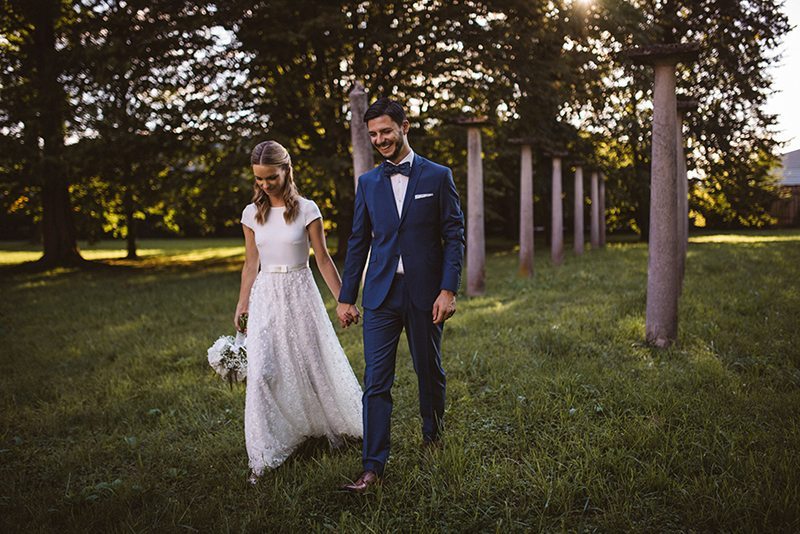 The decoration and stationery was all done DIY style by Katja and Matic – from wedding invitations, menus, photo booth props, gift bags and the favours as well – they made their own limoncello. Friends and family helped with gathering some old books, suitcase and a telephone, that was the arranged around the venue.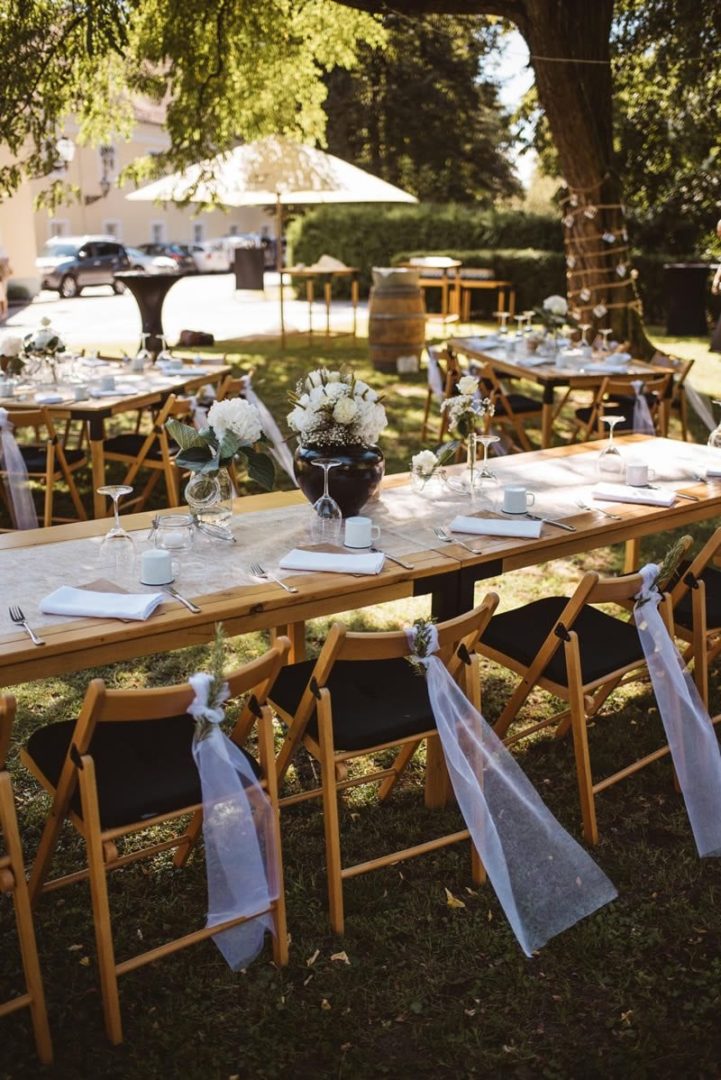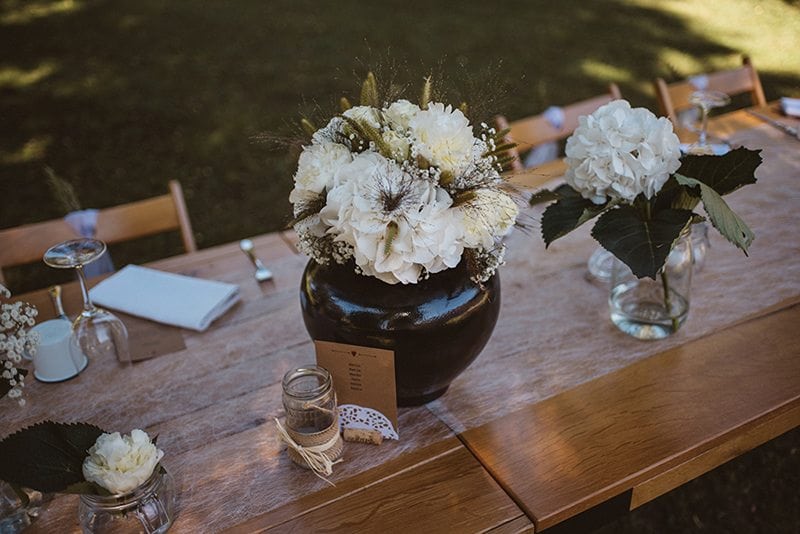 After the late afternoon ceremony in the garden, the guests were entertained with music played by a string quartet and the chefs preparing the meals outdoors. As the day turned into the night, the lighting hanging from the trees created a special atmosphere and the guests enjoyed the couples first dance under the stars.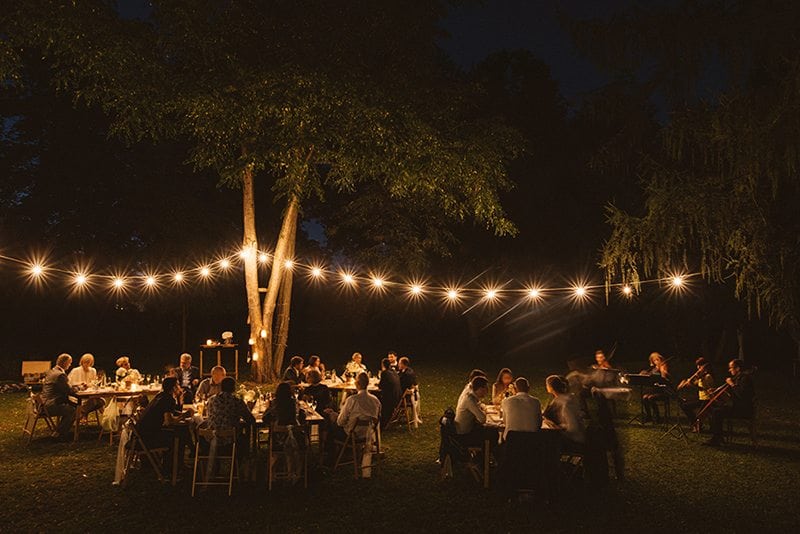 Even though they were involved in all the planning and had to sort out all the details, they wanted to have one surprise."After being fully involved in almost every aspect of wedding planning, we wanted to leave a surprise for ourselves, too. With full confidence our caterer will make beautiful and delicious cake, we let them have their hands free. They came up with three-tiered pistachio cake with red currant gelee and white chocolate mousse. A real treat!," said Katja.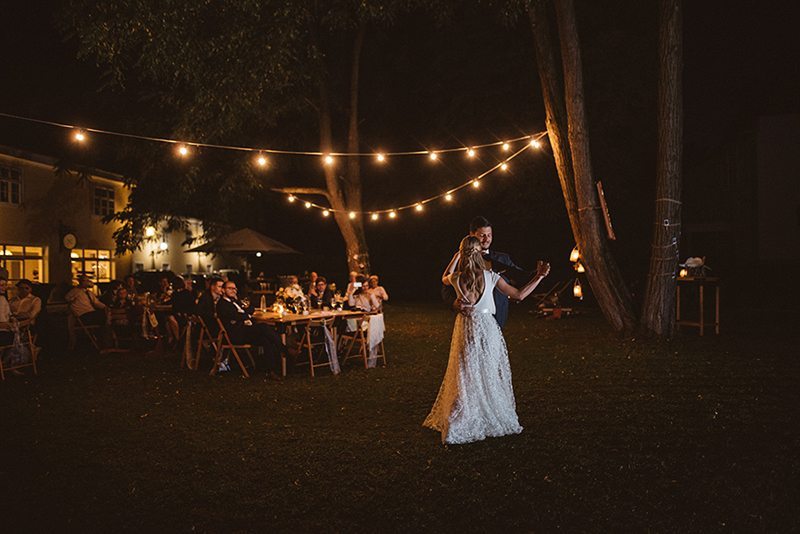 Maybe one of the most memorable moment of the day was the gift from the deceased grandparents of the bride: "My parents presented us with a bottle of pear spirit that my grandparents had wrapped in newspaper of the day I was born, to be opened on the day of my wedding. Sadly, my grandparents are no longer with us, but their incredibly attentive gesture made us remember them on our special day," she says.
photographer: Katja & Simon Photography | venue :Dvorec Novo Celje & Galerija okusov | gown: Envy Room | shoes: Kurt Geiger | accessories: Gold Birdal Comb, The Wild Rose Accessories | hair: Jernej Jesenšek | makeup: Romina Regvat | groom: Drykorn, Hugo Boss, Tie Bar | rings: Malalan | stationery: Marko Nikolovski | florist: Vrtnarija Valner | cake:  Galerija okusov | catering: Galerija okusov & Gelateria Romantika | planner: Goran Obradović |