It's National Adopt a Rescue Dog Month!
Southern Bride is supporting all the rescue puppers out there by posting as many "dogs in weddings" editorials as we can reasonably fit in to the schedule. We hope you enjoy this mini-post featuring a scrumptious little English Bulldog all dressed up in his wedding day puppy dog suit.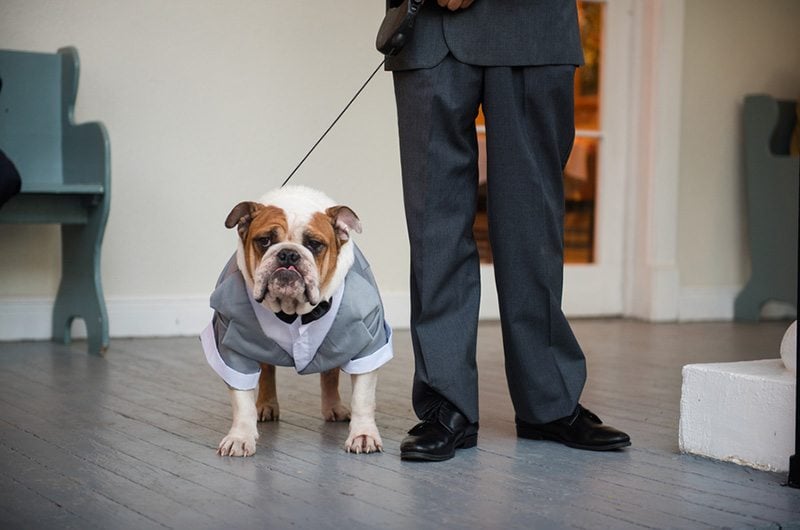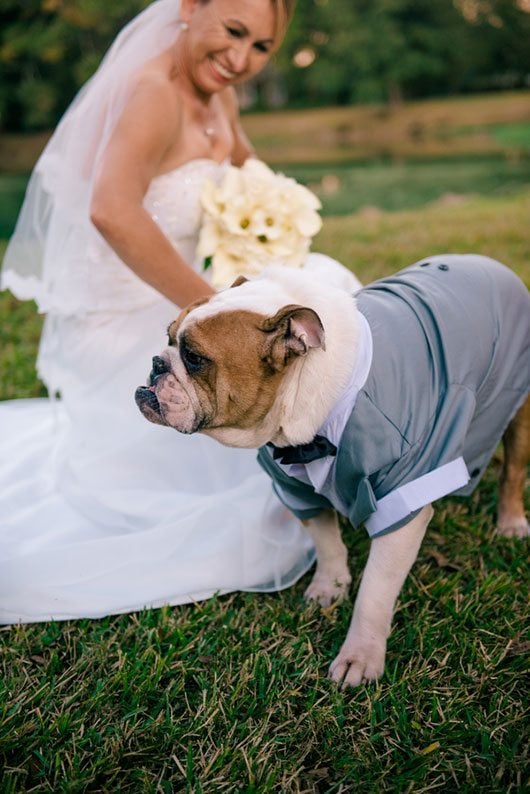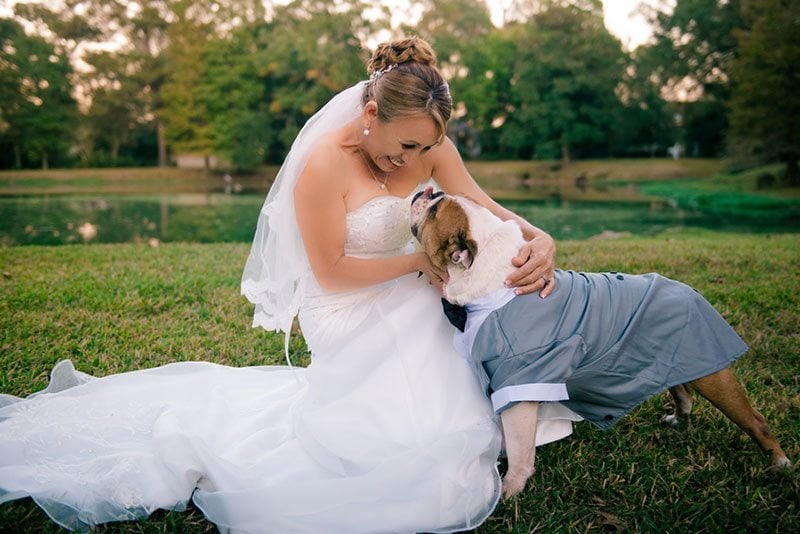 Love dogs and weddings as much as Southern Bride? Check out Coco and Truffle's real wedding, it might be the cutest wedding we've ever featured.
photography: Amy K & Co | event venue: The Lake House Reception Center