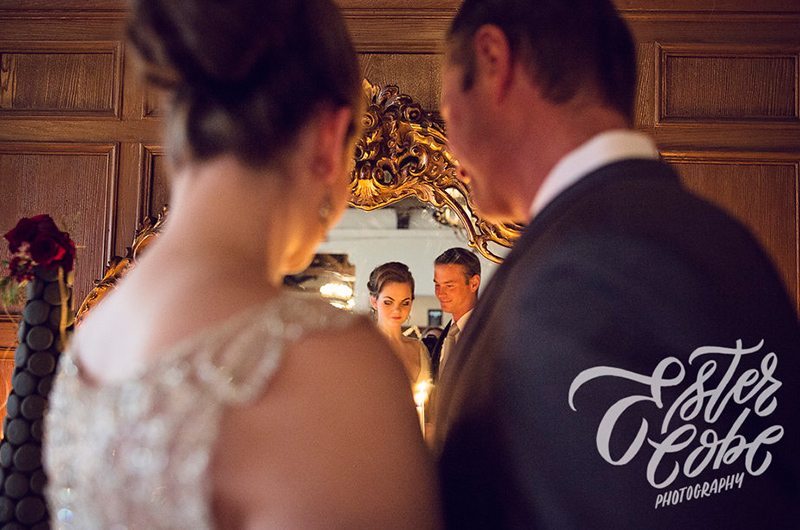 They say if you see something you like, you should take a picture; it'll last longer. We're seeing that personified in this European winter wedding inspiration shoot.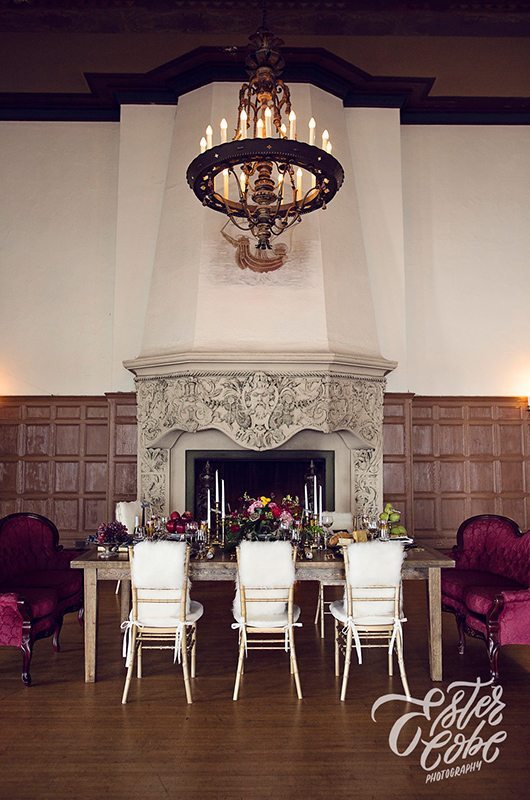 .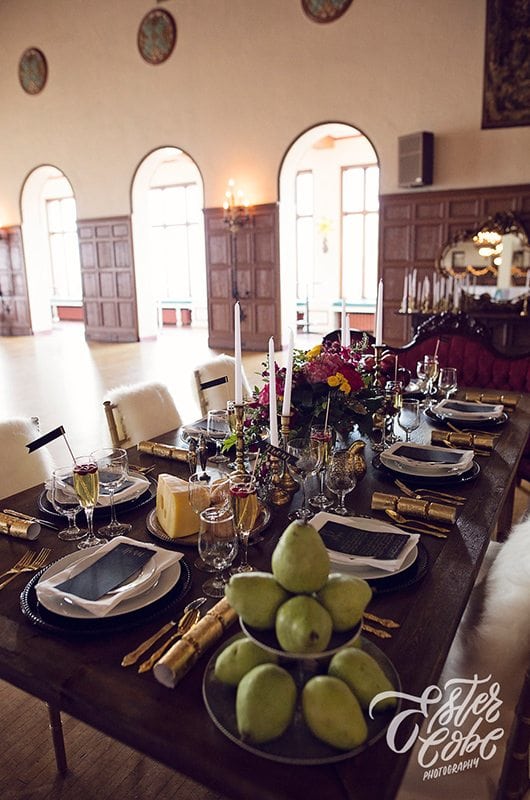 Inspired by colorful, dark and rich Dutch still life paintings, this styled shoot shows us the darker side of winter weddings. Burgundy, dark green and black pops up in every single piece of décor and flower arrangement.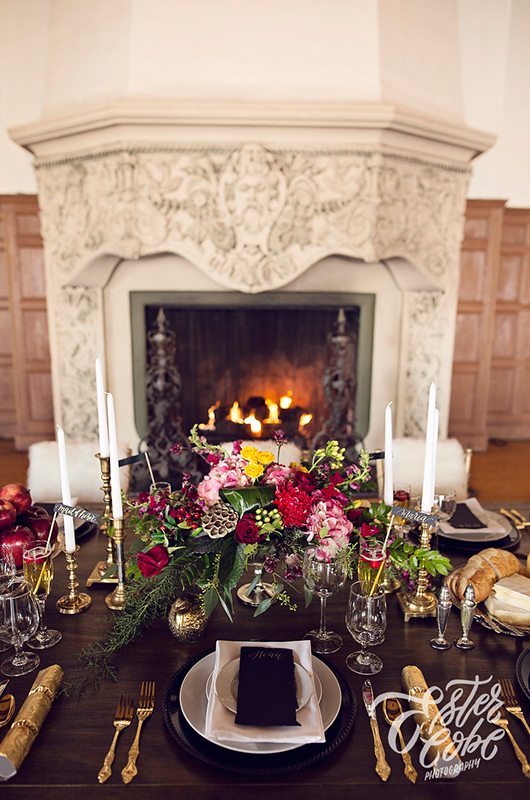 .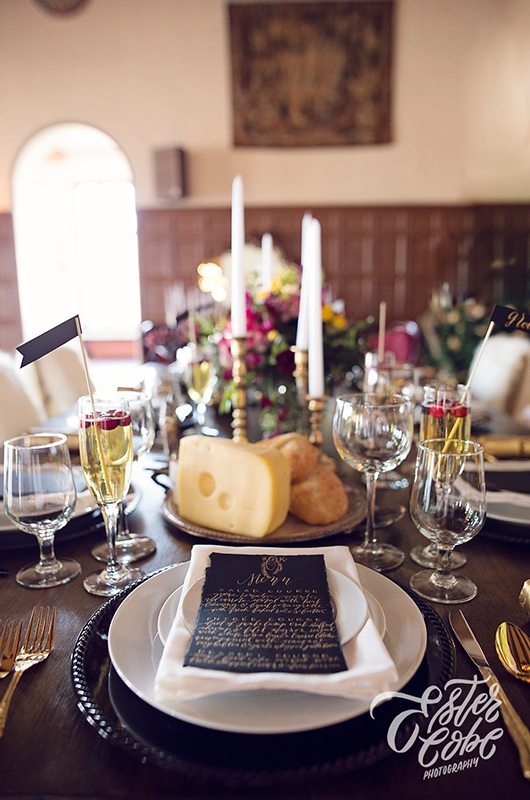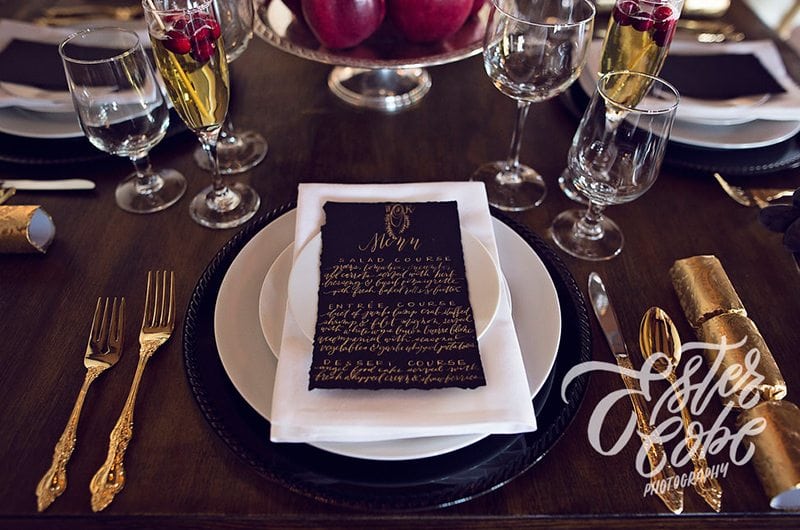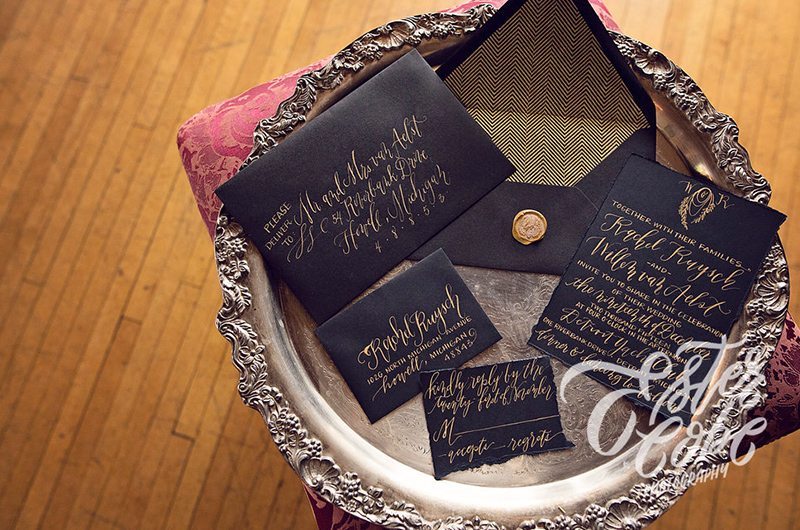 Winter is usually a time for snow and brisk, low temperatures, but in this wood-paneled ballroom, we can't help but imagine these warmer colored tones creating a cozy, family-friendly atmosphere in addition to the vintage furniture and antiques, a roaring fire and gleaming metallics. It's the perfect way to escape Mother Nature's cold shoulder.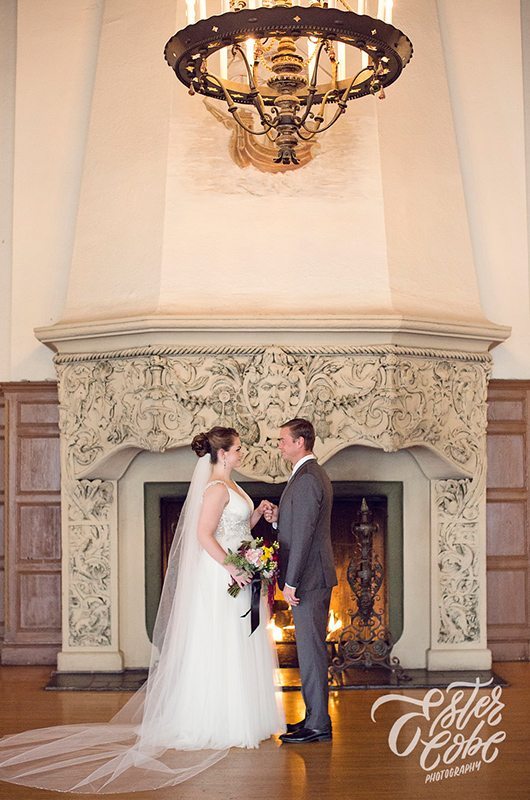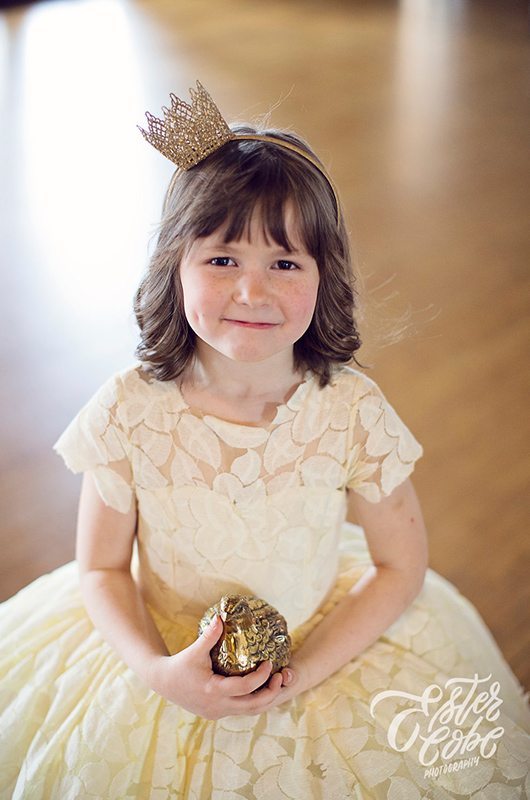 We simply adore the variety of vivid details that flow through every inch of this shoot, especially the bride's gown. In white, she stands out as the only bright light at the ceremony.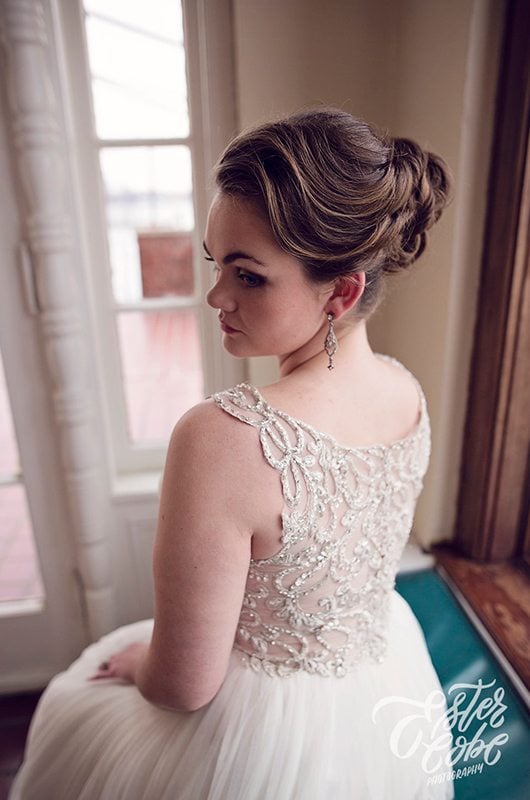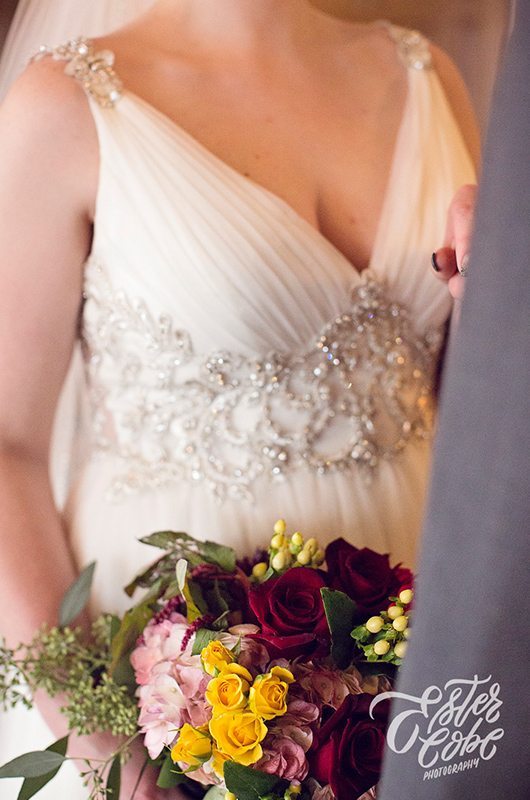 It even looks like Red Riding Hood made a special guest appearance.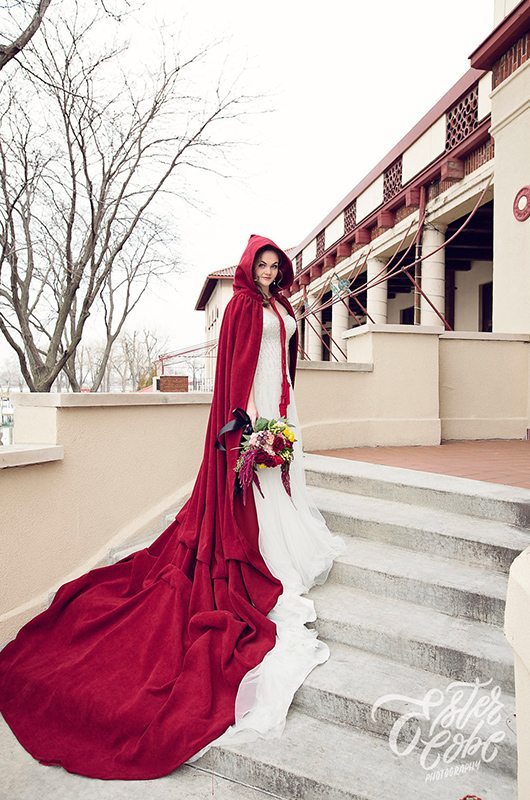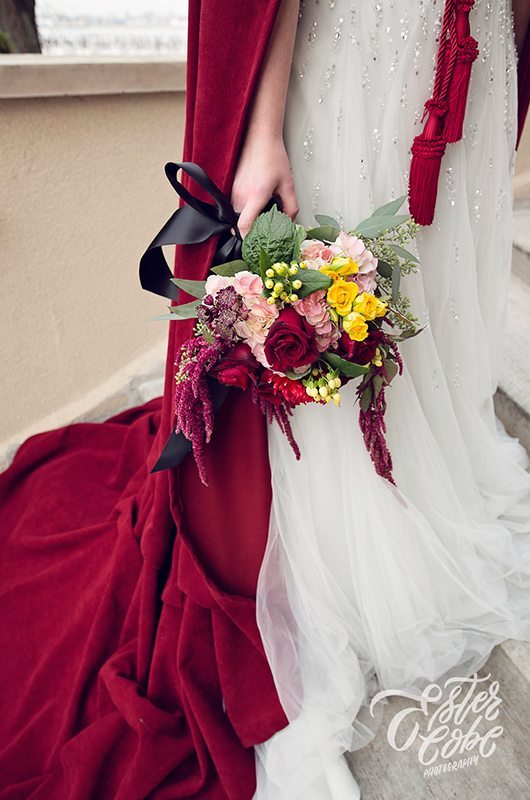 If you thought that was enough to satisfy, take a look at what was on the menu. These hors-d'oeuvres look absolutely sinful.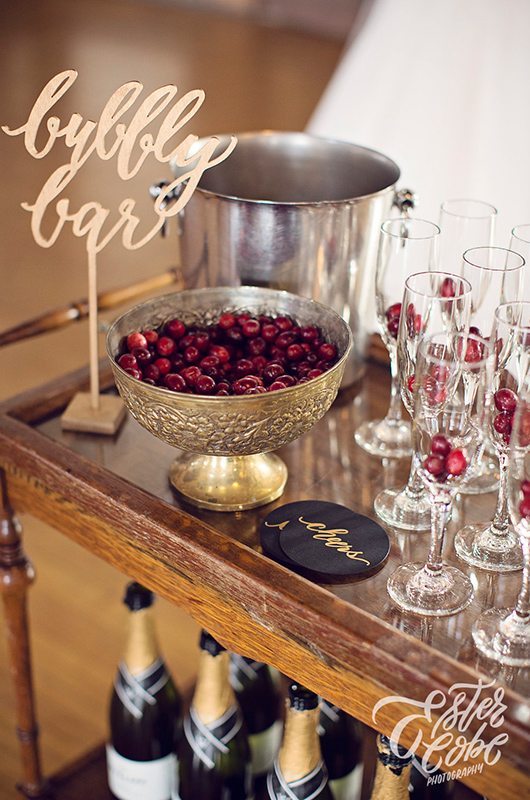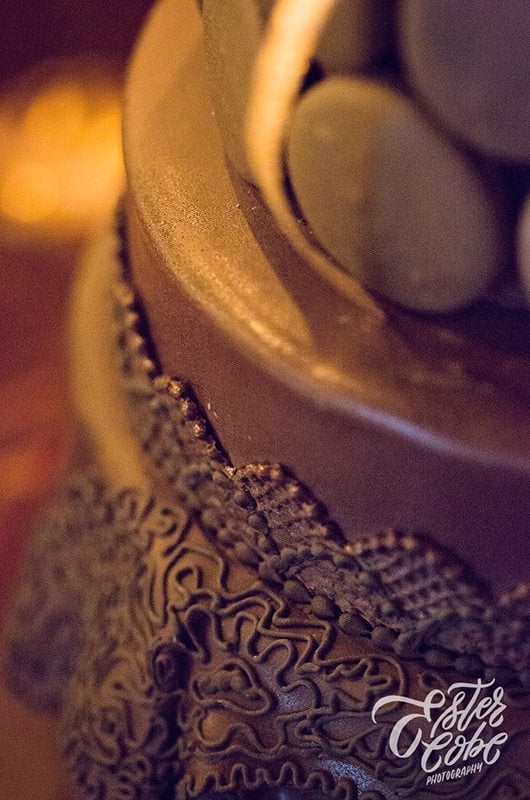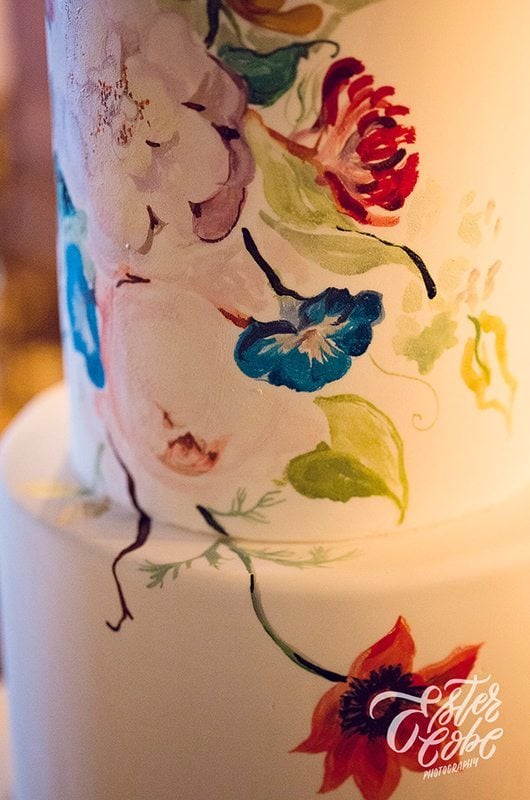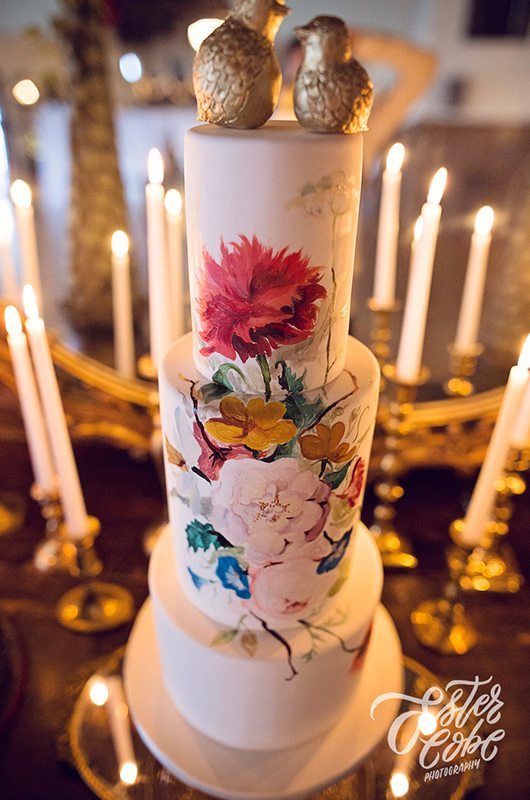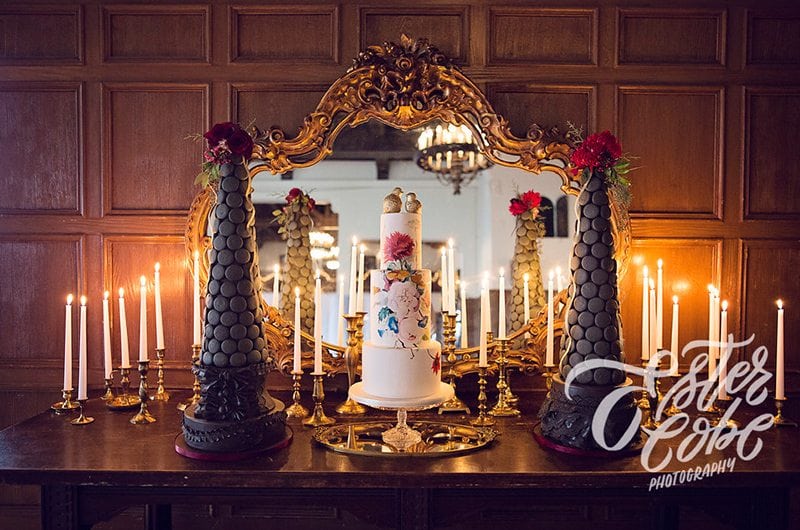 .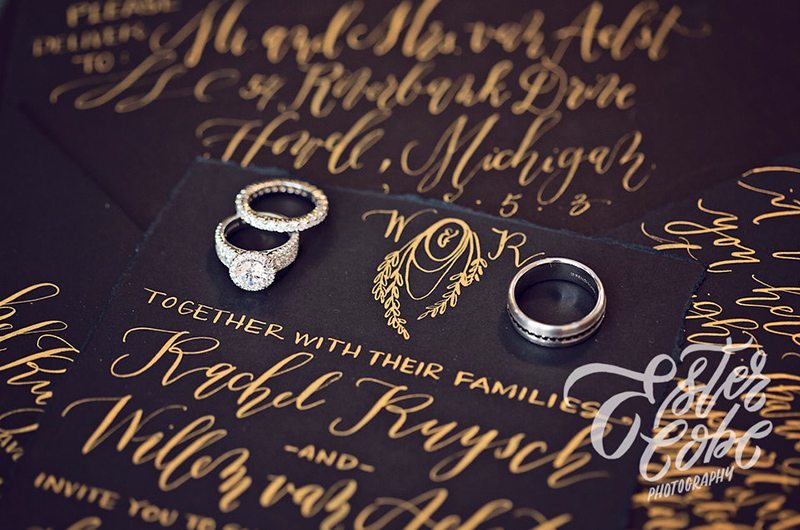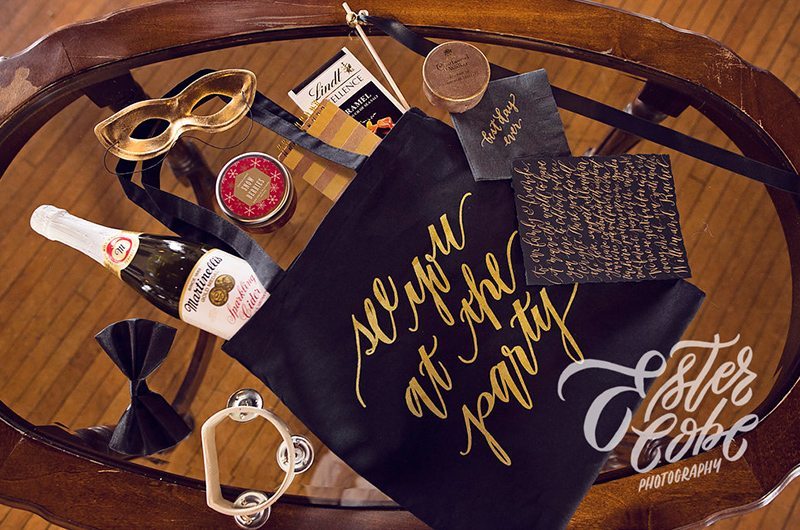 Are you loving the darker side of European winter weddings just as much as we are? Then you'll love this Dark Romance Inspiration Shoot
photographer: Ester Cobe Photography | flower girl dress designer: Doloris Petunia | lingerie: Mamie and James | reception venue: Detroit Yacht Club | equipment rentals: A Touch of Whimsy Events | calligrapher: Laura Hooper Calligrapher | apparel: Up to New Good | floral designer: Ruby Slipper Design | equipment rental: Ruby Slipper Design | linens and coverings: Your Event Party Rental | photo booth equipment: Shot Box Photo Booth | jewelry: Silverstone Jewelers | hair stylist: Simona Vigh – Hairstylist | dress store: The Dress Shop | event planner: Festoons and Flourishes | bakery: Sweet Heather Anne