Welcome to our exclusive look at SB's cover groom, Scotty McCreery's beautiful mountain wedding. We'll be diving in to all the wedding details and events that you won't find anywhere else. First up, we're looking at Scotty's romantic mountain proposal to his beautiful bride, Gabi.
When it came to the proposal, Gabi had a hunch that it was going to happen, but she wasn't sure when that would be. Scotty's ideal proposal was to propose in a gorgeous mountainscape where they had gone before. According to Gabi, Scotty had been planning this trip all summer which made Gabi a little curious as to what was going on because she said, "Scotty is not a planner whatsoever."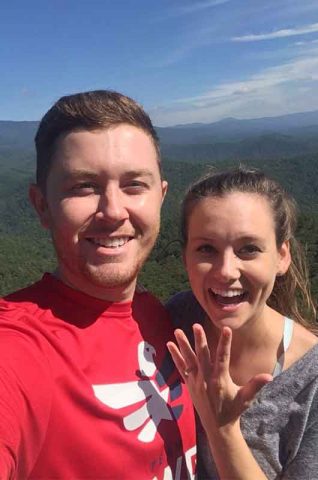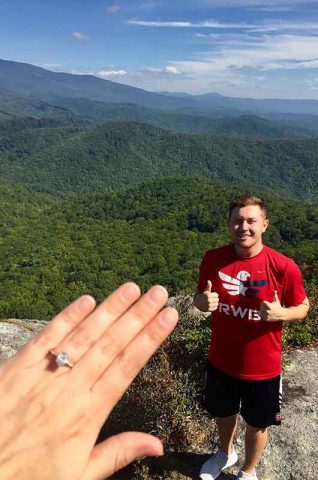 When they got to the mountains they decided to hike up into The Appalachian Mountains which is behind Grandfather Mountain near Boone, North Carolina. This was a trail that they have hiked twice before, making this their third time. A year or two before when they went searching for a waterfall, they got a little lost when doing so. Luckily, they ended up stumbling upon beautiful cliffs which is where Scotty knew he was going to propose. When the two arrived on that special cliff, Scotty got down on one knee and proposed to Gabi. Gabi was beyond shocked and so excited to begin the wedding planning.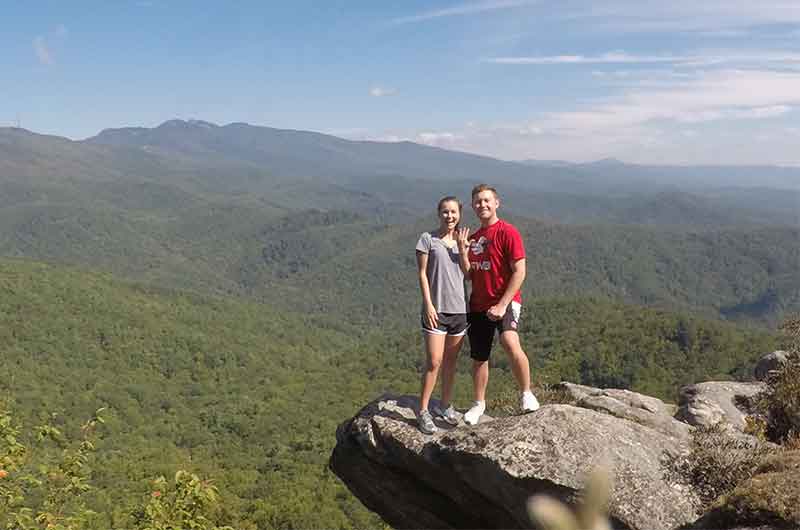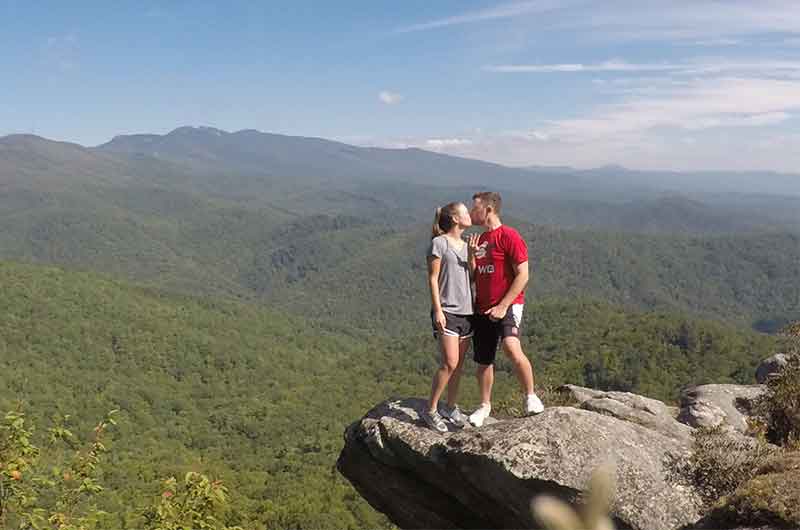 We are so thrilled to have American Idol season 10 winner, Scotty McCreery's, wedding on the cover of our current issue. Click HERE to get your copy.
Images courtesy of Scotty McCreery