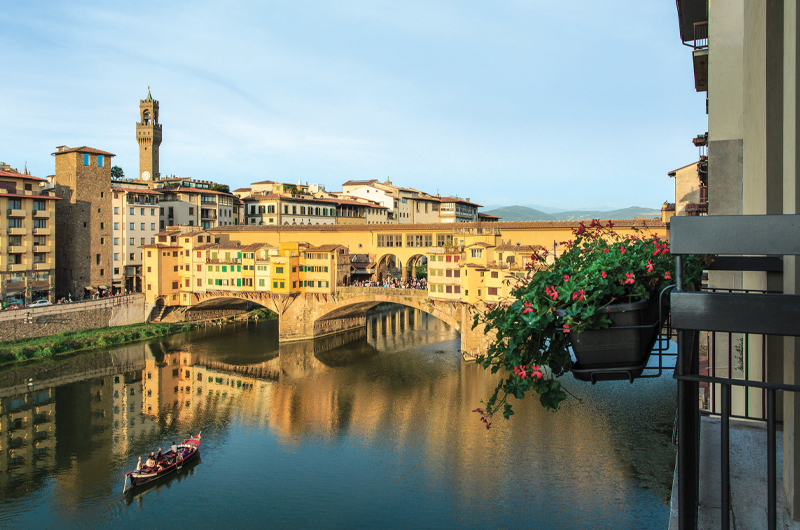 Last Autumn, the shine from the harvest moon wasn't the only reason we got that loving feeling. As temps dropped stateside, Southern Bride went on a whirlwind adventure through the cities and countryside of Italy and discovered a country that captures your heart, fills your spirit, and embraces life and love with unlimited abundance.
Whether you fancy yourself a modern-day Indiana Jones exploring ancient ruins in your holy veil or a present-day Audrey Hepburn with her leading man on a stylish and magical Roman Holiday – we bring you some fabulous backdrops from Rome, Florence, Tuscany, Venice, and Lake Como for celebrating your most anticipated role as bride and groom.
For more details on nuptial logistics, we recommend visiting the informative website of Italian based wedding planner, Cindy Salgado, who shares all the necessary legal steps for marriage. And lastly, add wedded bliss to your itinerary with Memphis, Tennessee based Wendi Mihalko, founder of Trifecta Travels. Wendi offers a concierge service while creating unique experiences combined with her passion for food, wine and adventure.
Visit our online honeymoon/travel page to get the inside scoop from Feature Travel Writer, Suzanne Scharff, on each destination we visited. We'll be revealing one location a day!
Ciao!