As the rental coordinator at Memphis Botanic Garden, I see many themes, trends, and styles incorporated into the events we host. We've recently started offering more options for customizing events, making the Garden a "one stop shop" for these special occasions. Providing these detailed services, we are able to have a first-hand glimpse into the bride's imagination!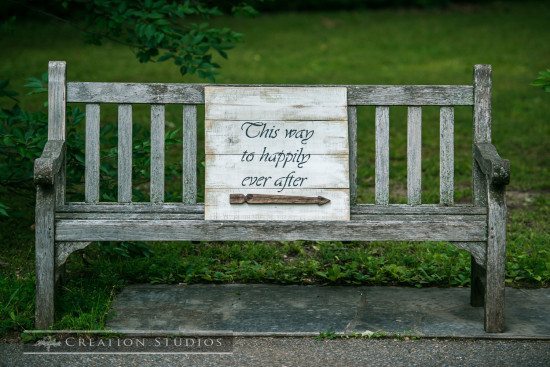 Our brides and planners come up with incredibly unique ideas, and we have a great time helping them bring their visions to life. For most outdoor weddings, this is a simple task: the Garden's 96 acres offer scenic vistas and naturally beautiful backdrops for both small and large ceremonies. Some clients, however, have plans for more elaborate details, including highlighting the trees during a dusk ceremony, bringing in extravagant tents, and decorating with draperies and outdoor chandeliers, like those pictured here in a recent Blecken Pavilion ceremony, designed by Social Butterflies.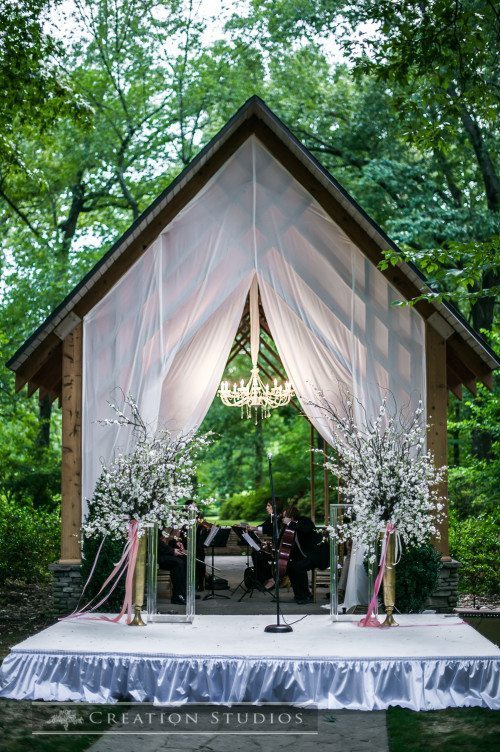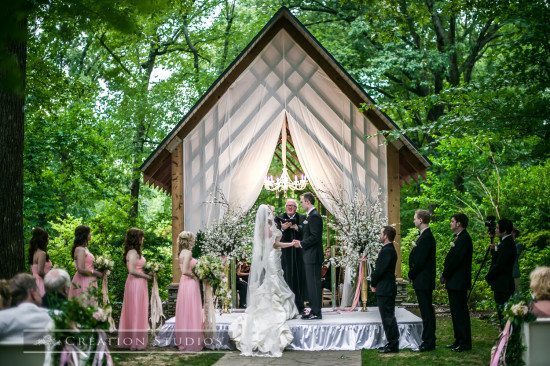 For indoor receptions and parties, Hardin Hall, the Goldsmith room, and our new Sara's Place are intentionally neutral in order to accommodate any color scheme or custom lighting. Accent lighting options, such as bistro lights, chandeliers, colored uplighting, or candles, are a great way to enhance these rooms. We're also seeing metallics as a popular feature, especially in unexpected combinations like CFY Catering's salad plate wall (pictured). Neutral themes with pops of rich color (by using flowers or up lighting, for example) are always a stylish and classic choice.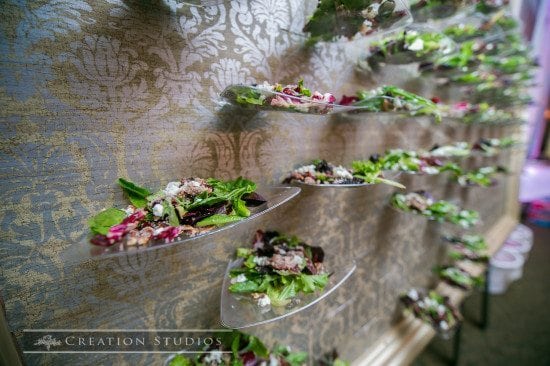 When planning a wedding or building a specific atmosphere for your event, it is important to indulge all the senses. Create a first impression with sight as your guests enter the ceremony and reception. Have romantic, soothing music playing for cocktail hour, and fun, upbeat music for dancing after dinner. Your guests will be looking forward to indulging in the food as they smell the menu you have chosen. Tasting signature cocktails is a special way to remember the night, as well as feeling the texture of the table linens as they sit and watch you and your new husband have your first dance together.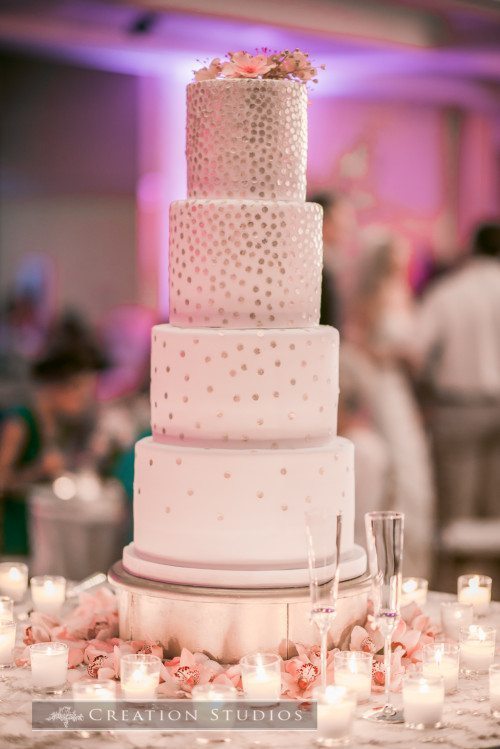 The most important thing is for the event to live up to high expectations. We view our jobs as not just another day at work, but helping to plan a once in a lifetime event. Having a strong list of trusted vendors who work well together and with you, along with a clear vision of your expectations, will make all the difference in creating a successful event and lasting memories.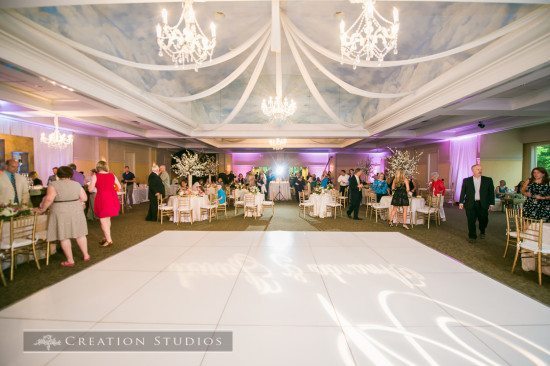 By: Jennifer Hamblin, Rental Coordinator, Memphis Botanic Garden
photos provided by Memphis Botanic Garden | photo credit: Creation Studios
Memphis Botanic Garden
750 Cherry Road
Memphis, TN 38117
(901) 636-4100