Today on the Southern Bride Blog we have a guest post with Pure Barre, where brides can get  a total body workout that burns fat and produces lifted seats, toned arms, thin thighs, and flat abs by fusing elements of ballet, pilates and weights in a 55 minute intense session. Brides want to look and feel their best on their wedding day and Pure Barre Memphis can help them (and their bridesmaids) achieve their goals for the big day!
What is Pure Barre?
Utilizing the ballet barre to perform small isometric movements set to music, Pure Barre is a total body workout that lifts your seat and tones your thighs, abs, and arms.  The Pure Barre technique is low-impact, protecting your joints by avoiding any bouncing or jumping. Each strength section of the workout is followed by a stretching section in order to create long, lean muscles without bulk. The technique works to defy gravity by tapering everything in and lifting it up.  Pure Barre takes a lot of mental focus, so for the 55 minutes you are in the class, you can really "block" out your busy life which provides some mental benefits too, similar to yoga.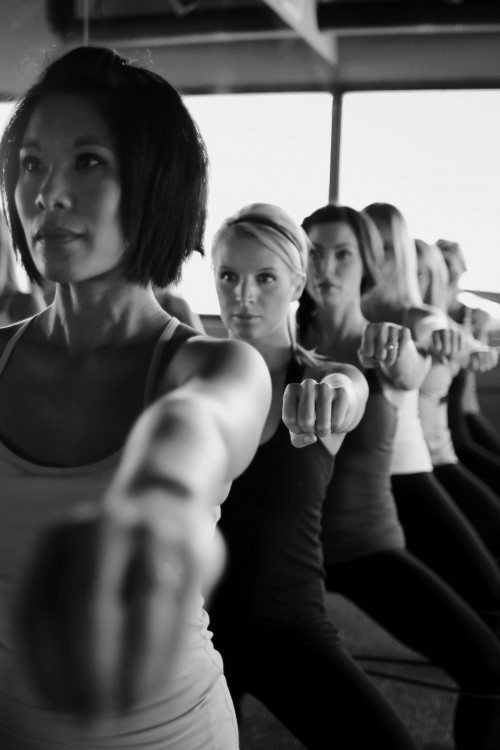 Info for New Clients
We believe that everyone is capable of rocking our classes- no dance experience required. We strive to make our studios a place where everyone will feel comfortable. Pure Barre is a low-impact workout and can be done by women of all shapes, sizes, and ages.  As long as you can hold a ballet barre, you can do Pure Barre. That's not to say that it's easy, your first class will likely feel challenging at times, but try your hardest and let loose and feel free to ask your instructor plenty of questions after class if you weren't clear on any of the moves. At Pure Barre, we believe that exercise should be fun!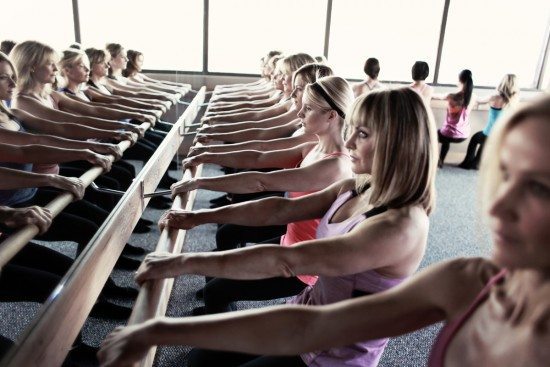 While the Pure Barre technique is high intensity, it is very low impact, meaning you'll get a great workout without putting excessive stress on your joints. If running or jumping has ever caused pain or stress to your joints, Pure Barre may be just what you're looking for. We focus on very tiny isometric movements, so size truly does not matter.All classes are the same level as the technique was designed to work for people at all levels of fitness. That way, you can choose the class that suits your schedule, rather than being forced to work out at a specific time based on the level of class. The positions and movements are basic – it's how deep you work in them that makes the difference. We are constantly changing our music and moves to keep each class fresh and exciting. In fact, you should never experience the exact same class twice! Studios periodically offer a few specialty classes, as well as intensives.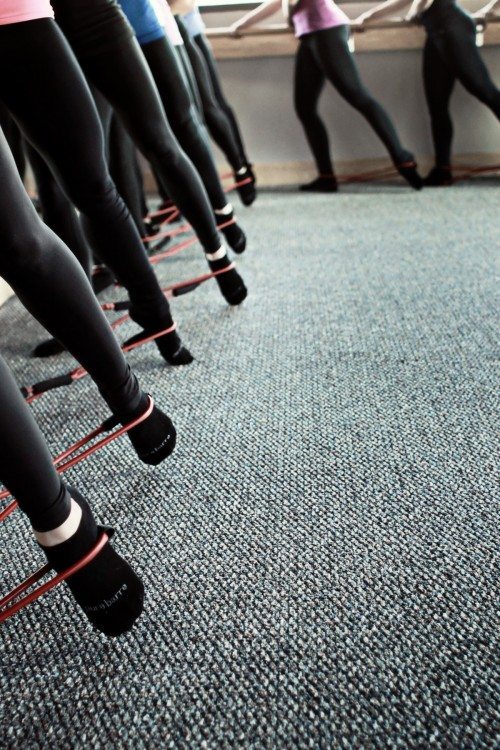 Packages and Pricing

Each class is $20.  We have class packages, where you buy 5, 10, 15, or 20 classes, and with each package the "per class" price gets lower.  We also have monthly packages where you can come as much as you want for a set price.
Everyone who tries a class and thinks they may want to come again should opt for the new client special.  It's $100 for an entire month of unlimited classes – a great deal and a great way to get a good feel for the technique before deciding on a more permanent package.
For brides, we offer a package of unlimited classes for three months for $375.  The bride-to-be can come as much as she wants in that timespan to prep for her big day.   A bride could take advantage of both the new client and the bride packages to really maximize the discounts!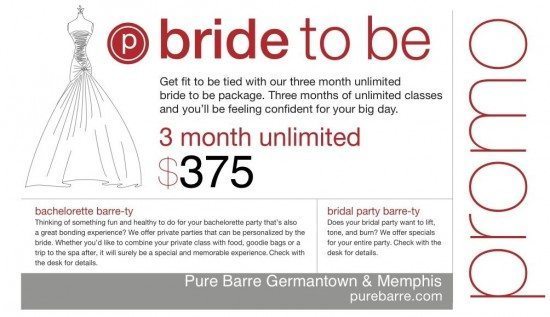 We also offer discounts to members of the bridal party – any bridesmaid or mother of the bride may receive 10% off any package of their choosing.
Lastly, we are also now offering special private party classes for wedding parties.   Think of it as an alternative bachelorette party or bridesmaid luncheon.  A class dedicated only to a single wedding party where friends can bond as they lift, tone, and burn followed by light hors d'oeuvres and champagne or punch.  Contact the studio for pricing.
Why Pure Barre Instead of Other Barre Classes?
Pure Barre is a technique all its own, and here are some of the aspects of our classes that set us apart:
Pure Barre was created by a woman for the woman's body.
Pure Barre focuses specifically on trouble spots for women – arms, thighs, seat, and abs.
Very low impact work while still elevating the heart rate throughout class.
Isometric movements working deep into the muscle, followed by focused stretching to lengthen the fatigued muscle back out.
No dance training necessary.
The technique is constantly evolving, which keeps it fresh for both teachers and clients.
Teachers really "teach", they don't just instruct.  Throughout class, teachers are constantly circulating the room to correct form for every member of the class so that everyone gets as much from the workout as possible.
Musically driven – we believe music can motivate clients to the next level better than voices can, so our classes are set to upbeat, fun music.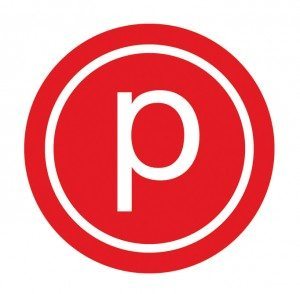 Pure Barre Memphis
4700 Spottswood Ave, Memphis, TN 38117
901.484.0705
memphis@purebarre.com
purebarre.com
Like Pure Barre Memphis on Facebook