With the holidays right around the corner, the pressure is on to find that perfect holiday gift for each of the women in your life. We've rounded up a few of our favorite things to inspire your holiday shopping sprees. These are gifts everyone from your grandmother to your aunt to your best friend will completely adore, and while you're at it, go ahead and treat yourself!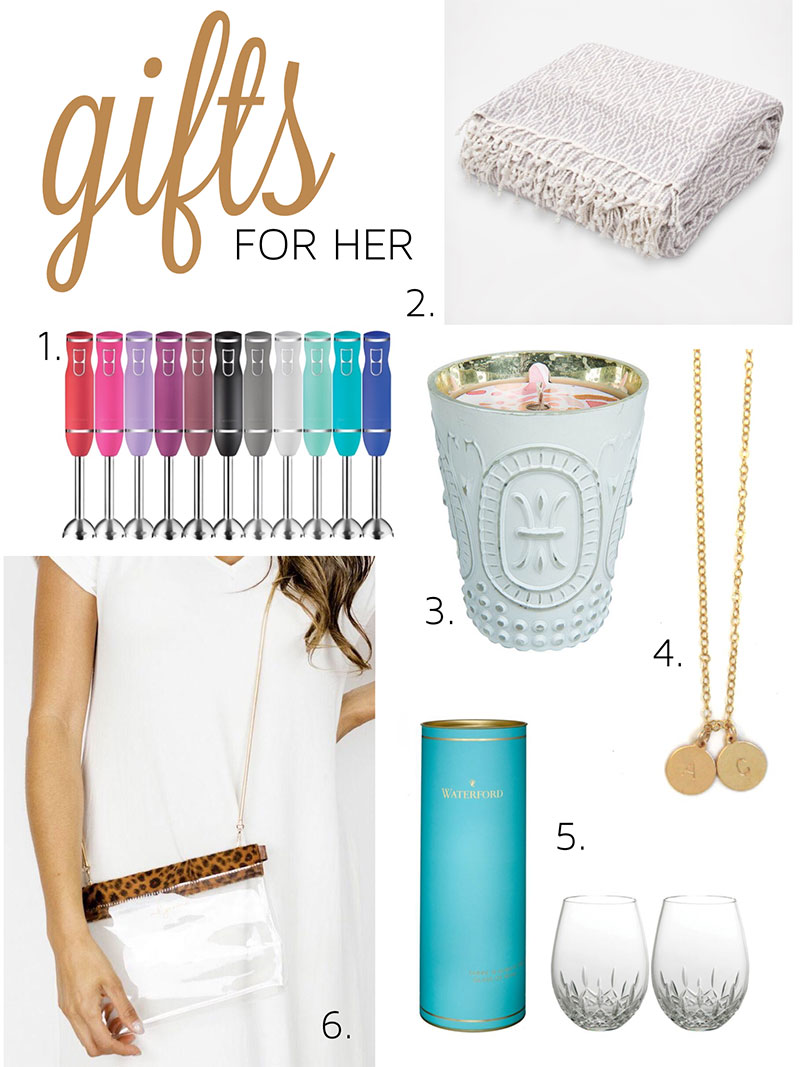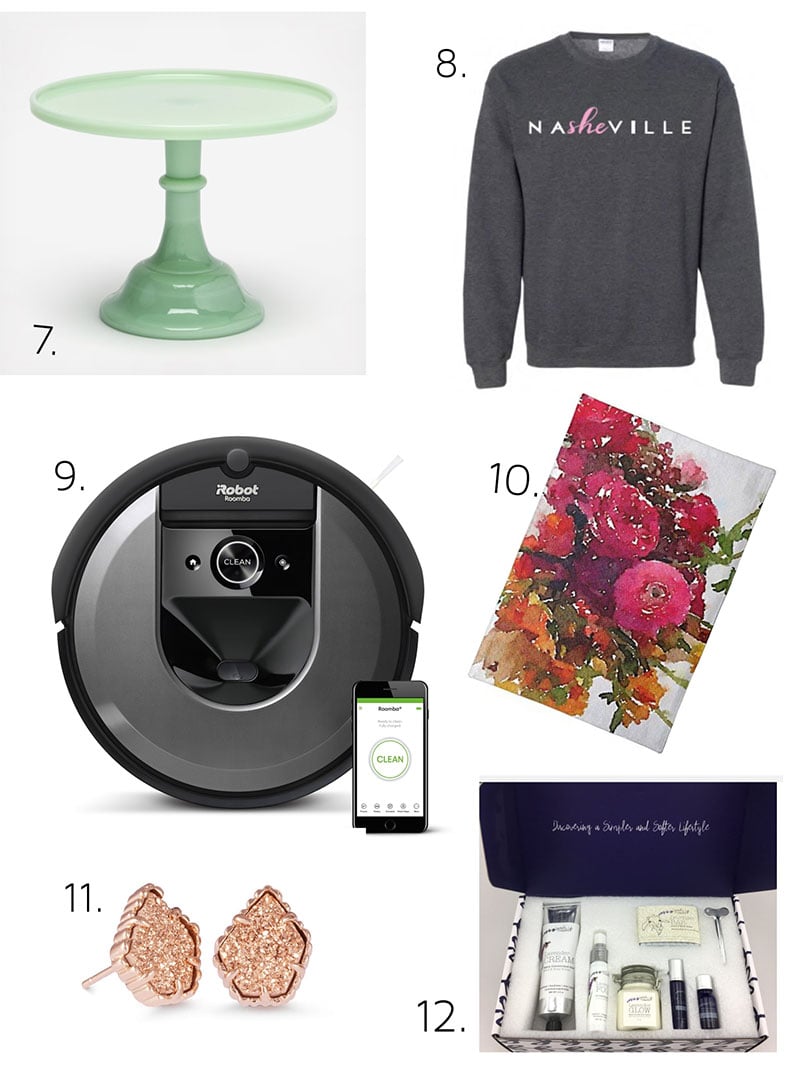 1. Immersion Hand Blender | 2. Geometrical Throw | 3. Heirloom Candle | 4. Double Initial Necklace | 5. Waterford Red Wine Pair | 6. Clear Hinged Leopard Purse | 7. Glass Cake Stand | 8. NaSHEville Sweatshirt | 9. Roomba Robot Vacuum | 10. Hand Towel from Original Painting | 11. Rose Gold Earrings | 12. Lavender Lovers Essentials Gift Set
Babcock Gifts offers local delivery and complimentary gift wrapping.