3 Tips For Throwing a Holiday Wedding Shower
By: Abby Turner | Turner & Co Events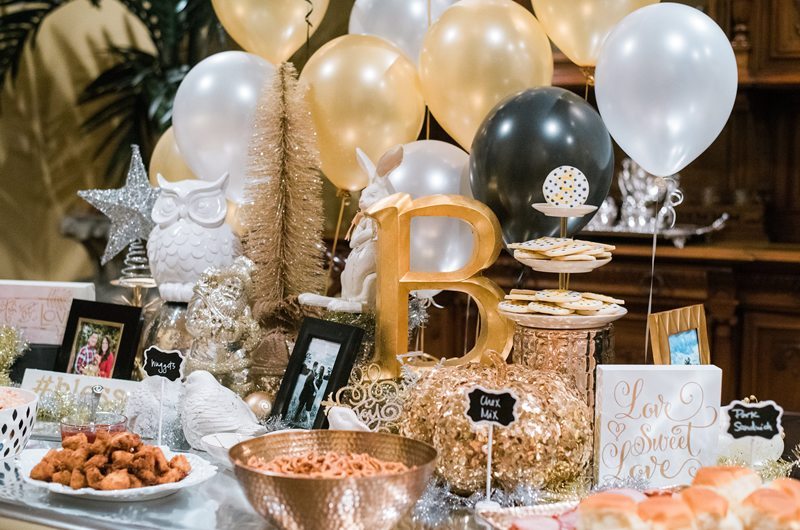 Every year we decorate for the holidays, and if you are anything like me, you decorate for all of them. Every holiday has it's own door mat and wreath, kitchen towel, and pillows. I've been adding to my decoration collection for years, but what about those girls just starting off? Throwing a holiday bridal shower isn't about hosting a shower to celebrate Christmas – it's a shower to celebrate Fourth of July, St. Patrick's Day, and all of the holidays in between. Here are a few tips you can use to throw a holiday shower!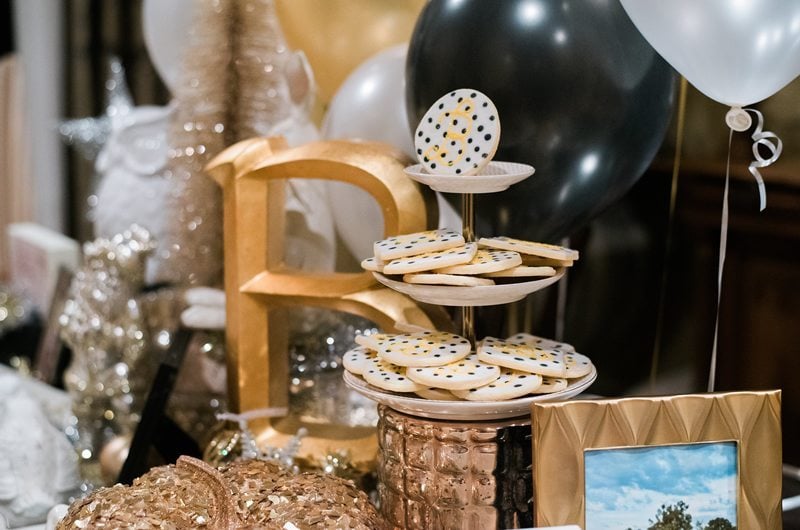 1. Find a color scheme: I've seen this done a variety of ways, using a lot of different colors. However, I love the simplicity and elegance of using sparkly gold + silver. It was surprisingly easy to include all of the different holidays that way.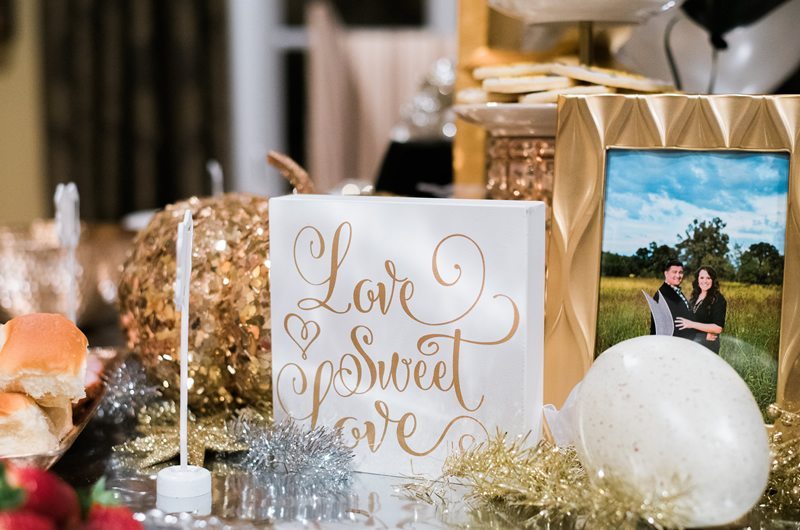 The best time to throw this shower is January/February. Sending out invites in early December because all of the shops will have Thanksgiving/Fall décor on sale, Christmas is in the stores, and Winter + Valentines Day + St. Patrick's Day will be out. Making it easy on your guests to bring a variety of gifts.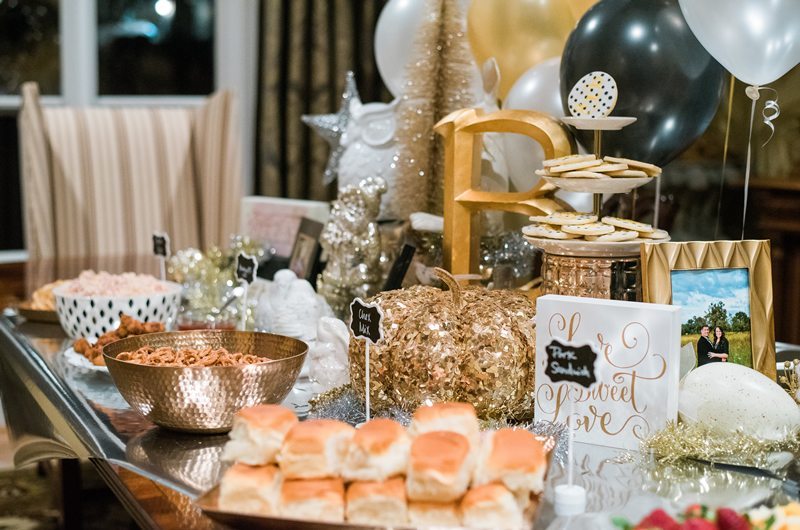 2. Personalize: An easy way to make this Holiday shower a hit – make sure you personalize it! I personalized this shower with a large B at the center of the table decorations and a B on the cookies we served.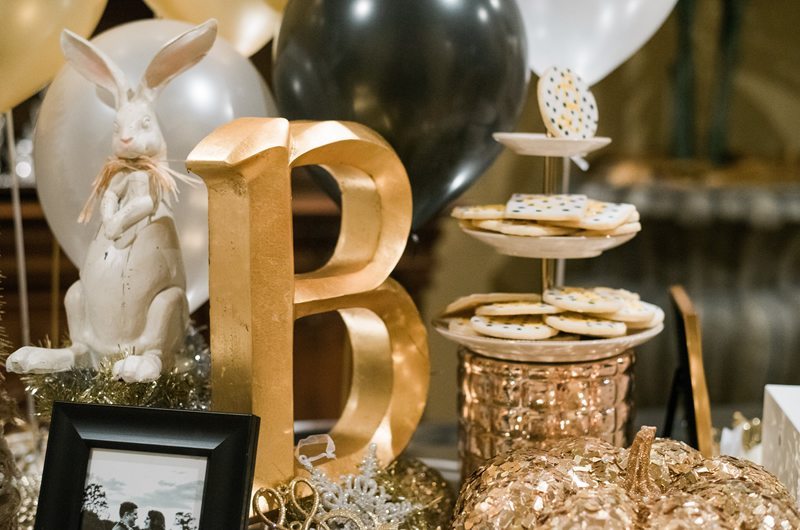 3. Organize Gifts: Before you send out invites talk with the bride about what she likes to decorate with for each season. She might not need any Fourth of July décor, but really need Snowmen for Christmas. Or maybe she likes to decorate with Owls not Pumpkins at Thanksgiving. Putting all of this on the invitation somewhere will ensure she receives what she needs since she might not have registered for these items.
Note: If you have a large wedding party or family – divide the holidays up ahead of time to ensure she will receive something from all of the holidays.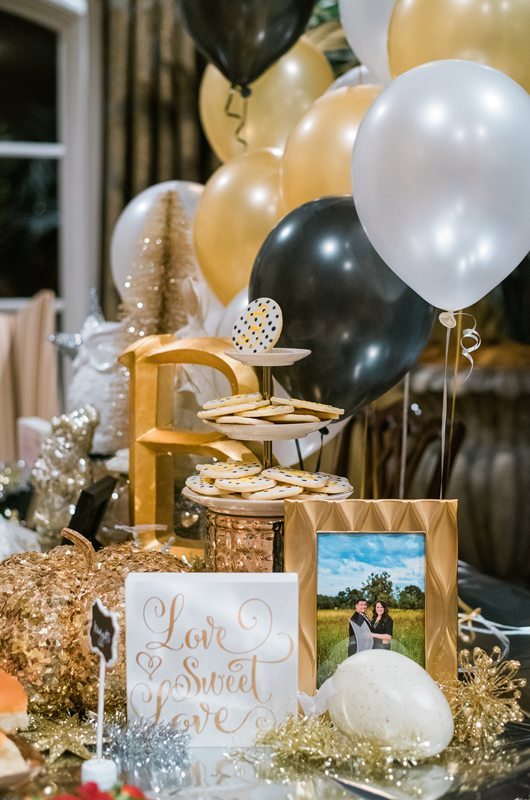 This shower is sure to be a hit because it's not only celebrating every holiday in one year, but it's celebrating the bride in a new and fun way!
Loving Abby Turners ideas? Check out her Spring Wedding Advice. It's really good.