After you've walked down the aisle, unpacked from your honeymoon and written hundreds of thank you notes for all the wonderful wedding presents you've received, the next big step in your relationship might just be decorating, and turning your house into a home.  
Whether you're moving to a new address or remaining in a current property, now is the ideal time to showcase your wedding gifts with a décor style that fits you both. The day-to-day living and occasional entertaining in your home is where the magic of how your relationship continues to grow with each other and with family and friends.
Enjoy the photographs below of the best new trends to help inspire your new home. Happy decorating!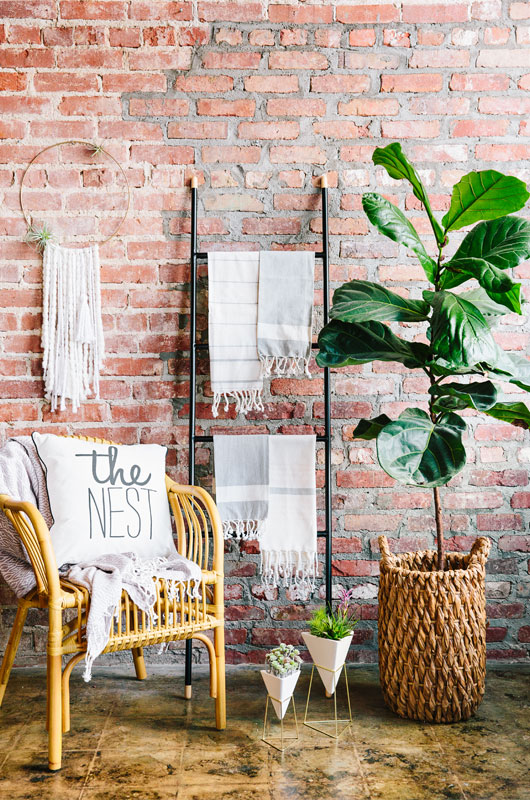 Bloomingville Towel Rack, 'The Nest' Pillow & Jaipur Geometric Throw: Zola, zola.com | Distressed Dish Towels & Napkins: Uncommon James, uncommonjames.com | Geometric VaseSet: Zola, zola.com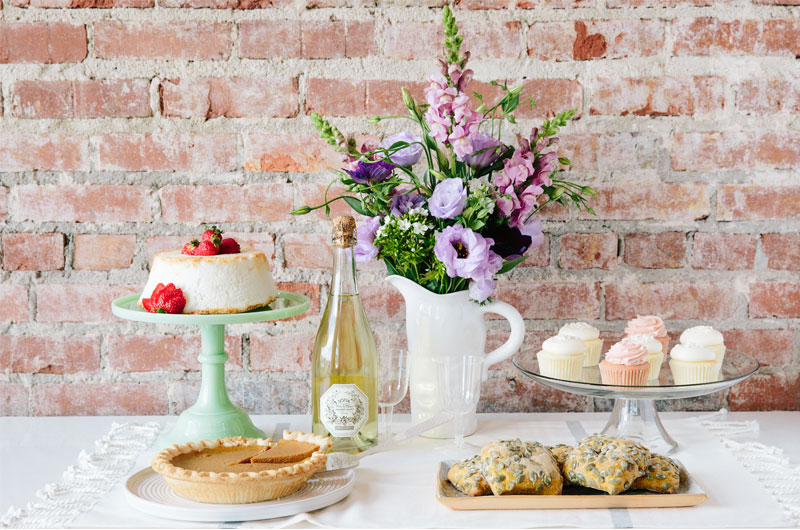 Mosser Glass Cake Stand: Zola, zola.com | Montes Doggett Pitcher (no. 133): BabcockGifts, babcockgifts.com | Glass Cake Stand: Target, target.com | Montes Doggett White Plate (no.294) and Terrafirma Stackable Tray: Babcock Gifts, babcockgifts.com | Distressed Dish Towel: Uncommon James, uncommonjames.com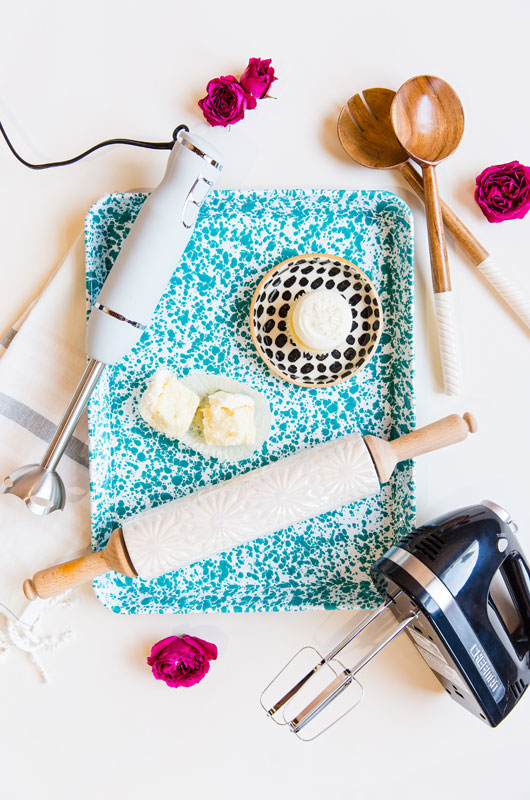 Immersion Hand Blender: Chefman, chefman.com | Crow Canyon Home Baking Tray: Zola, zola.com | 6-Speed Hand Mixer: Chefman, chefman.com | Spiral Bone Serving Spoons & Distressed Dish Towel: Uncommon James, uncommonjames.com | Terrafirma Black Dot WineCoaster: Babcock Gifts, babcockgifts.com | Rolling Pin: Anthropologie, anthropologie.com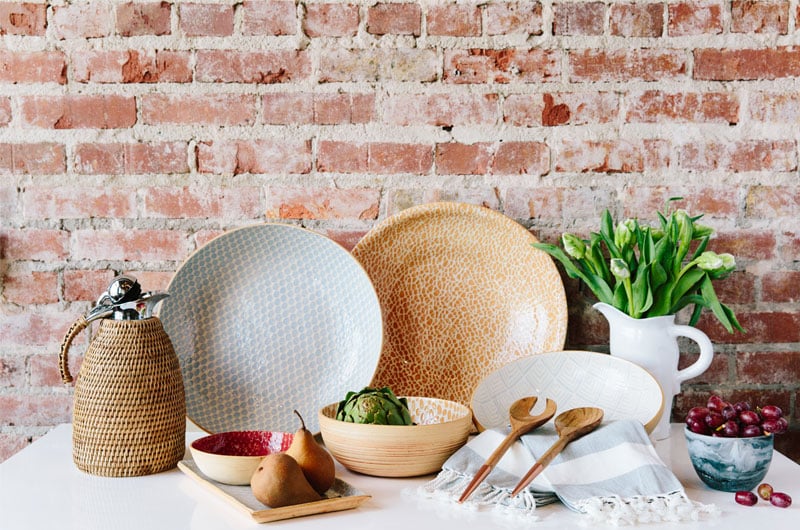 Artifacts Trading Company Pitcher, Terrafirma Bowls, Stackable Tray, Montes Doggett Pitcher(no. 133), Nashi Home Black Swirl Bowl: Babcock Gifts, babcockgifts.com | Distressed DishTowels & Hand Dipped Serving Spoons: Uncommon James, uncommonjames.com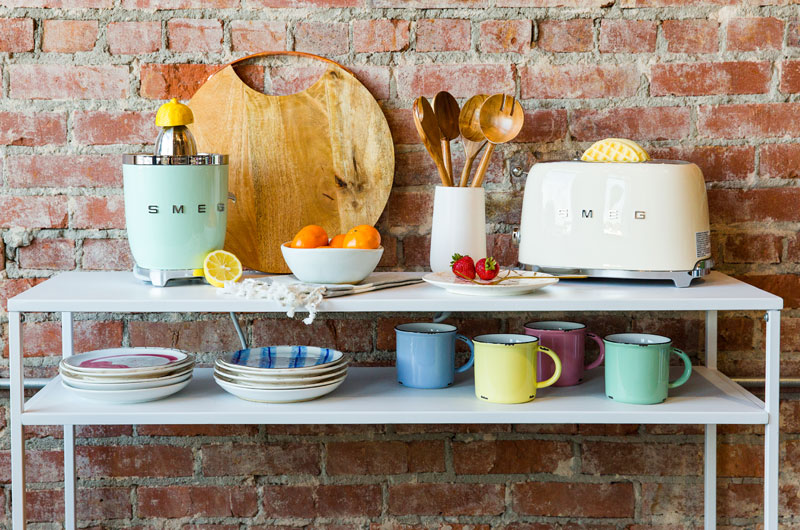 Serving Spoons: Uncommon James, uncommonjames.com | SMEG Toaster: Zola, zola.com | Gold Flatware & Dessert Plate: Target, target.com
photographer: Annabella Charles Photography | venue + styling: Everbloom Design | event coordinator: Lindsey Conrad Nabors