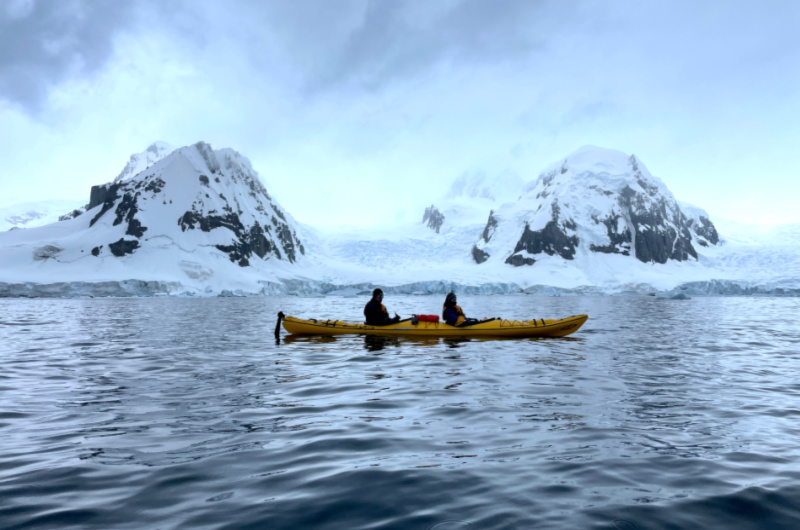 Bride & Groom: Suzy Guttler and Juan Castillo
Wedding Location: Lake Como, Italy
Honeymoon Destination: Antarctica
For newlyweds Suzy Guttler and Juan Castillo, life is defined by extraordinary adventures. Following their engagement in Jordan's Lost City of Petra, and a fairytale wedding in Lake Como, Italy, Suzy and Juan embarked on their happily ever after with a honeymoon to the Great White Continent.
Suzy shared their remarkable honeymoon experience with Southern Bride:
Traveling the world has always been a big part of our lives and of our relationship. Juan and I have swam in the clearest crystal blue waters of French Polynesia, we've immersed ourselves in the historical and cultural splendors of the Great Pyramids. We've trekked alongside families of gorillas through the rainforests of East Africa, and have hiked the majestic, alpine ranges of Everest Base Camp. Our quest for the most profound place in the world to honeymoon lead us to our 7th continent – Antarctica! We wanted to travel to the last frontier of our planet, make and be part of its history. And so began our
journey…a 3,200 nautical mile, 10-day voyage to the South Pole aboard Quark Expeditions' World Explorer vessel.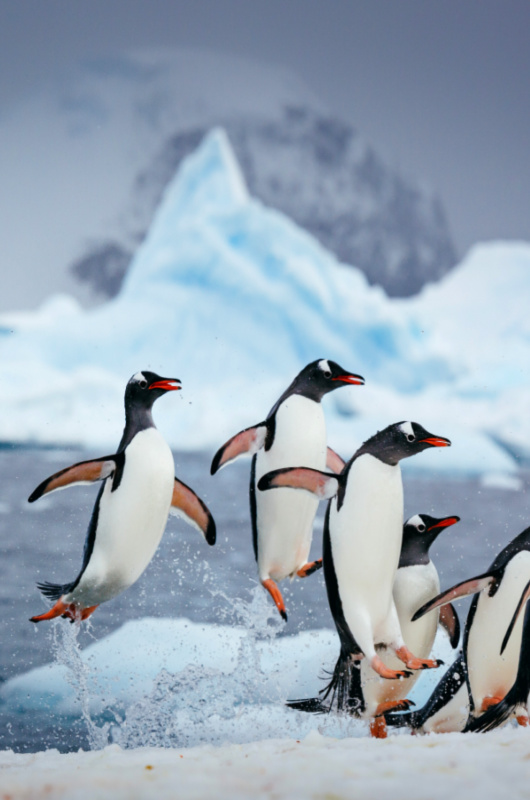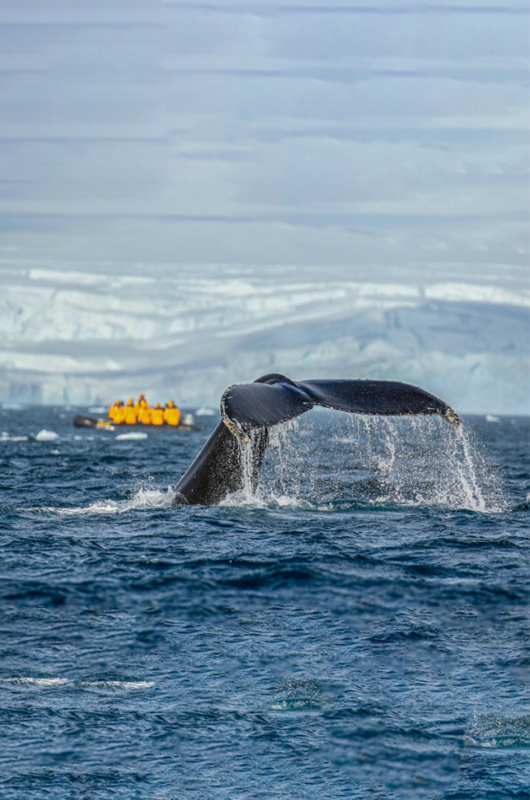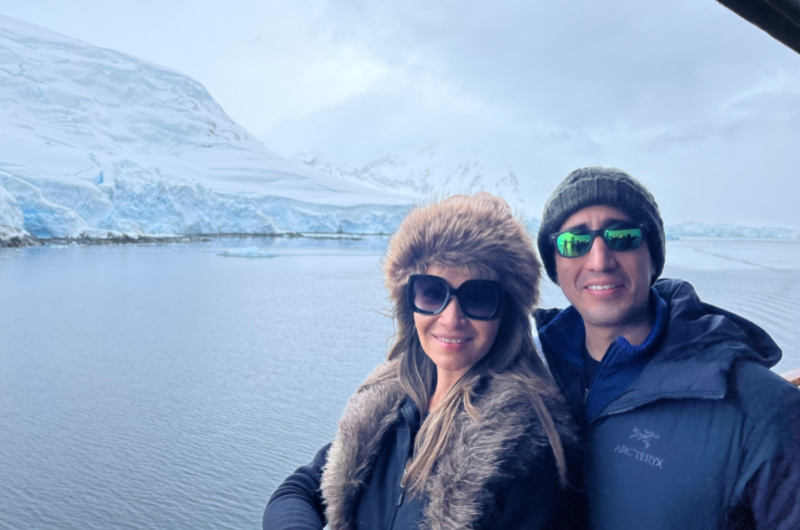 Each day in Antarctica presented a new discovery. We marched alongside colonies of penguins in their natural habitat and watched them curiously waddle right up to our camera lens. Onboard Zodiac boats, we navigated through towering, incandescent icebergs, being careful not to get too close in case they tipped. Knowing that these majestic icescapes were thousands of years old was awe-inspiring. We kayaked through the peaceful polar seas, and marveled at humpback whales from water level, as they gently glided through the current just inches from our kayaks. Following our curiosity, we hiked in the
footsteps of bold explorers who discovered the continent only two centuries ago.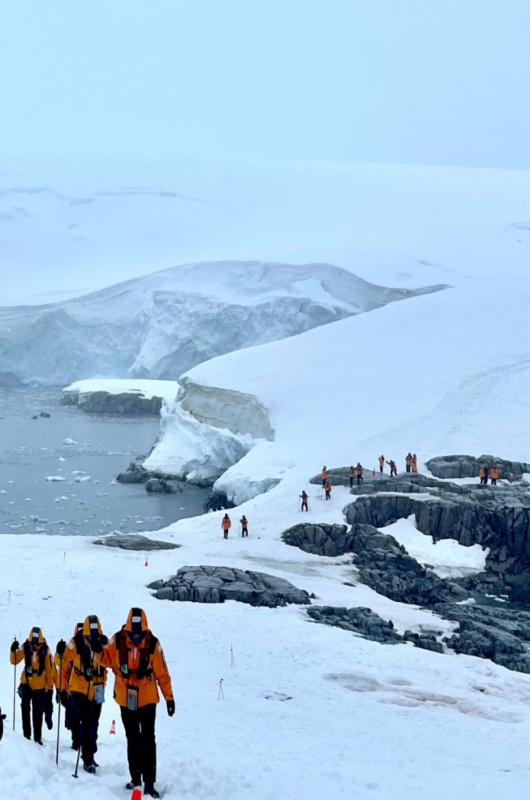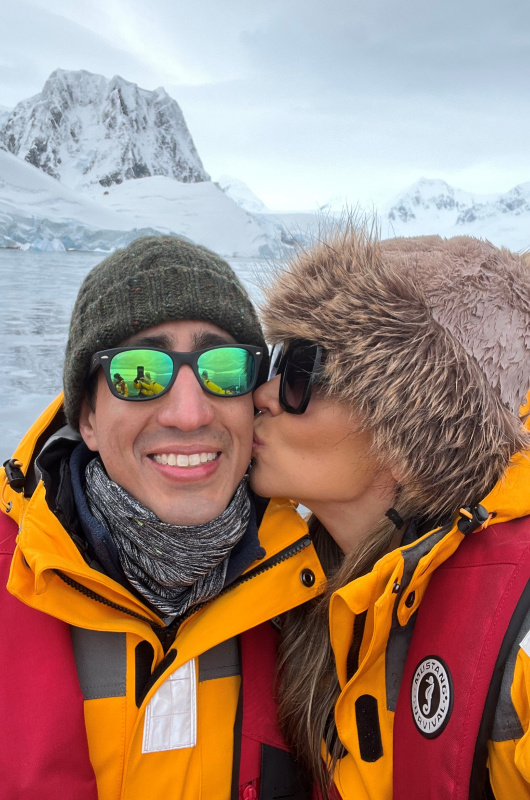 The best part after a long day of exploring – warming up in our cozy cabin and enjoying a private, romantic moment with the Great White Continent from our balcony.
Amidst all of the invigorating experiences, one of our fondest memories on the passage and ultimate bucket list item was the ceremonial polar plunge – jumping into the frightfully cold Antarctic waters in nothing but our bathing suits. The custom purportedly began in the Arctic, where it is known as the Polar Bear Plunge. Traditionally taking part on New Year's Day, brave participants would plunge into the icy water to commemorate a new beginning. What better way for us to celebrate our marriage and the beginning of our happily ever after.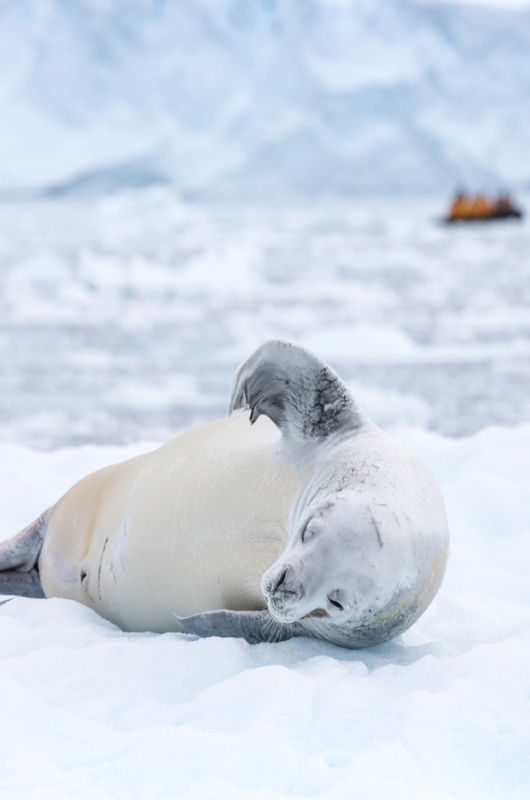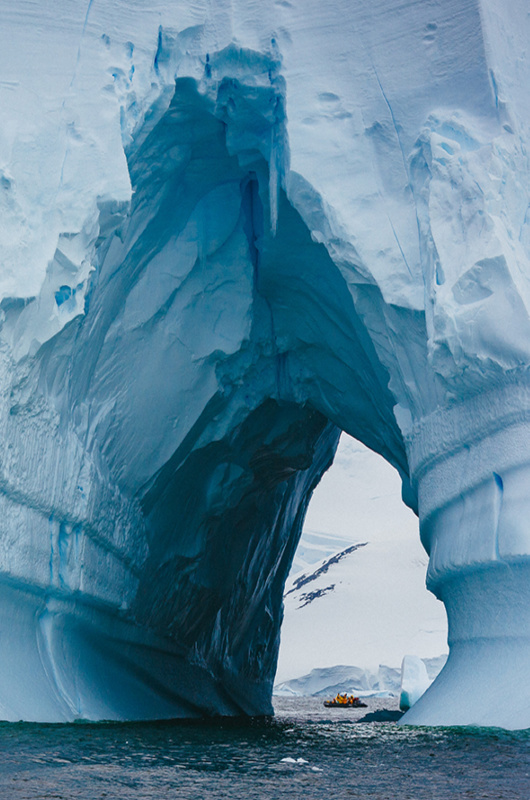 From wildlife to landscape, Antarctica was an out-of-this-world experience – endlessly intriguing, and breathtaking in every direction. There really isn't another destination that is more transformative, and romantic than the Great White Continent. Together we've braved the elements and voyaged to the word's most distant and isolated region. There's no beaten path there.