We are so jealous of Julianne Hough's African safari honeymoon with her new hubby, Brooks Laich. Check out the stunning luxury resort and a collection of our favorite pictures of @juleshough amazing IG account.
https://www.instagram.com/p/BXF3LkcBpg9/?taken-by=juleshough
The property that Julianna and Brooks have chosen to stay at is the popular Angama Mara, one of Kenya's newest luxury safari lodges (opened June 2015), located in the Maasai Mara—an ideal location for witnessing the Great Migration (which brings millions of wildebeest and zebras through the area on a quest for grass)—which is taking place right now.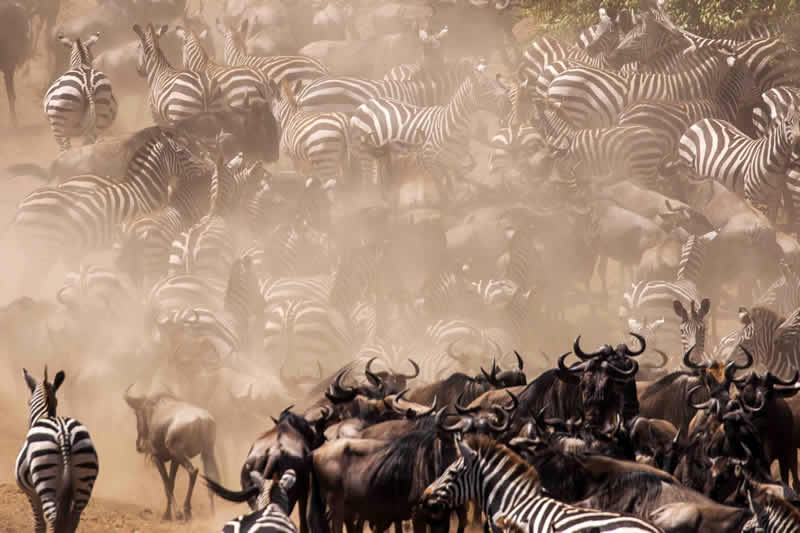 https://www.instagram.com/p/BW-wG1ZBcvz/?taken-by=juleshough
High above the plains on the very site where some of the most romantic scenes from Meryl Streep and Robert Redford's Out of Africa were filmed, Angama Mara is comprised of two separate and intimate camps, each encompassing 15 tented guest suites (30 total), placed just on the edge of the Oloololo Escarpment on one of the most sought-after parcels of land on the entire continent.
https://www.instagram.com/p/BWpdU7yBTaS/?taken-by=juleshough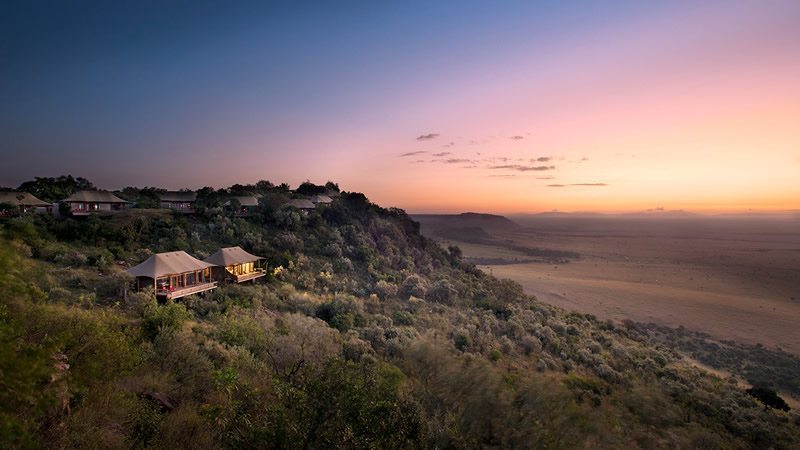 The lodge boasts the most outstanding game viewing 12 months of the year in the Mara Triangle, with access to the reserve via a private track. Inspired by the Swahili word for 'suspended in mid air,' the property seems to float 1,000 feet above the Great Rift Valley, where, every morning, hot air balloons sail past the 30-foot-wide floor-to-ceiling glass fronts of each suite.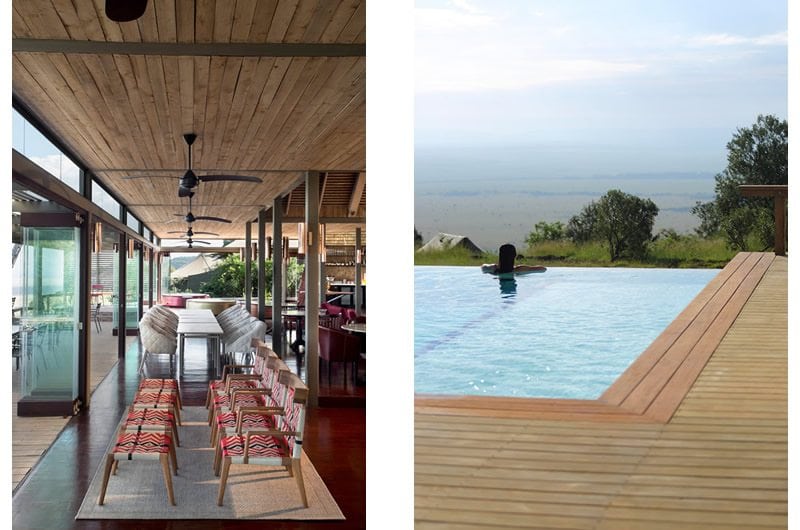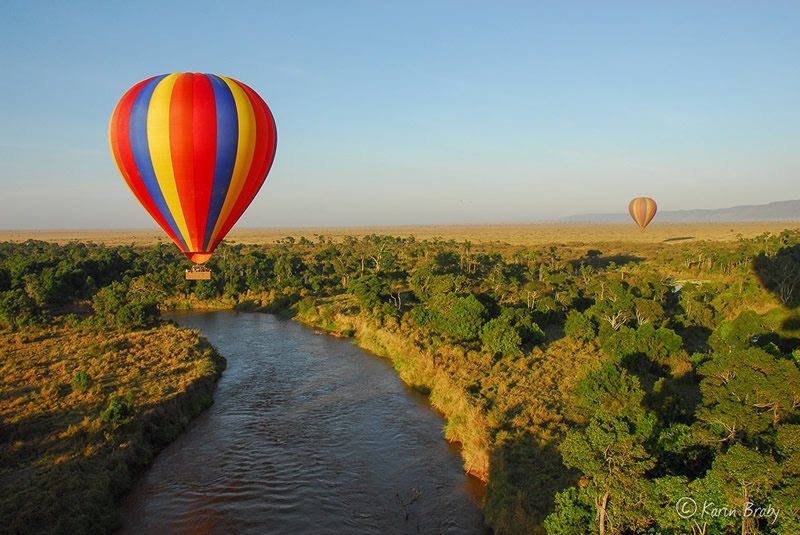 https://www.instagram.com/p/BXBtvKGBVi2/?taken-by=juleshough
Guests enjoy a fitness center, a 40-foot-long swimming pool, a curated gallery of African art, a craft studio, clothing and jewelry. Some favorite activities for honeymooners on property are massages on the suites' private balconies, and a private Out of Africa-style picnic on a nearby hill, complete with sparkling wine, a lavish spread of food, and only a radio to call for a pick-up back to the lodge. Rates during this time (high season) start at $1,500 per person, per night, which includes accommodations, guided safaris, meals and drinks (excluding French Champagne), single malts & cigars, and more.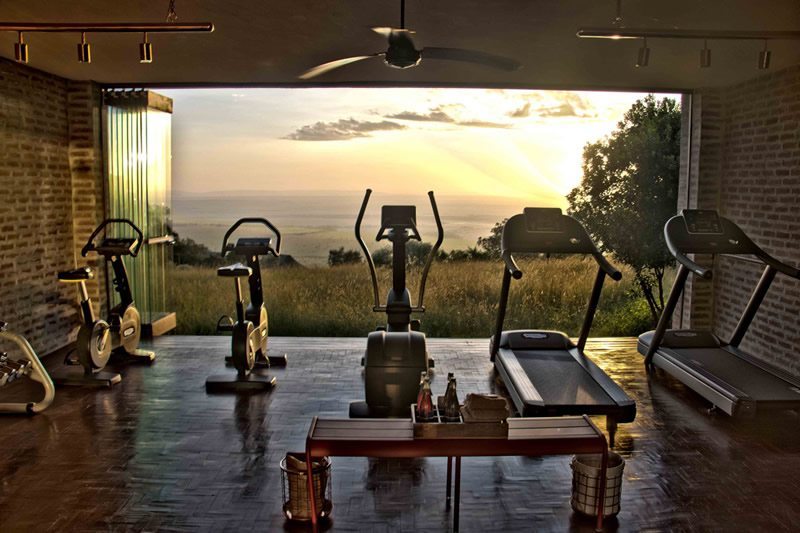 https://www.instagram.com/p/BW2543UhONr/?taken-by=juleshough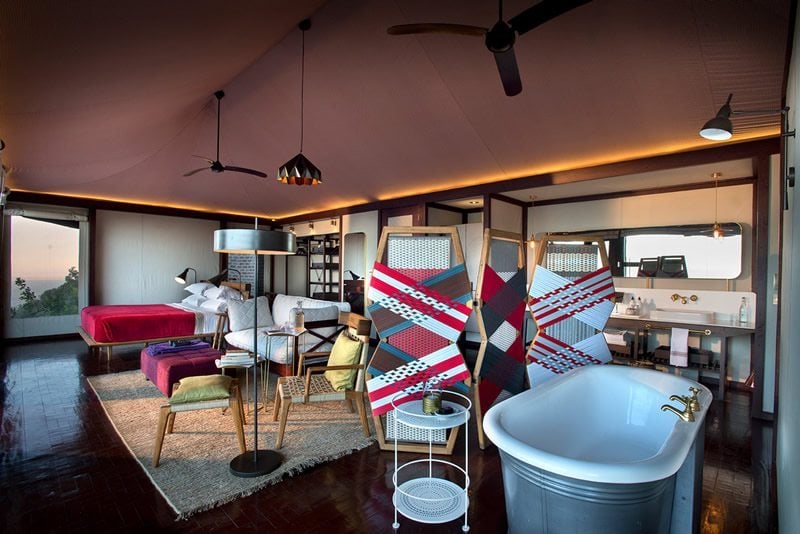 Incredible, right? Check out the resort HERE and Juls' stunning Instagram HERE.