Brainstorming what to get your bridesmaids can be difficult. You want to give the special people in your life something meaningful and personal to your relationship, but you also want to give them something practical that they can use in the years to come. Kelly Wynne cosmetic pouches are the perfect bridesmaid gift because they check off all of these boxes and even more.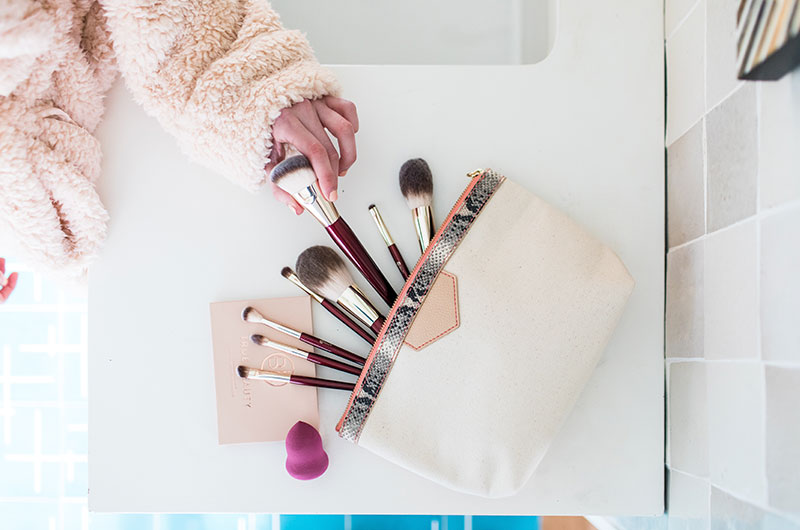 Image provided by Brandon Hill Stories
Kelly Wynne cosmetic pouches are versatile bridal party gifts that will be sure to please each of your bridesmaids. These high-quality pouches are designed with an easily wipeable water-repellent lining to keep your makeup and toiletries clean. Made from water-resistant cotton twill and decorated with gold hardware and leather accents, your beauty essentials will be protected in style.
Give your bridesmaids these cosmetic pouches to use for a bachelorette girls' night in or to get ready for your big day. With their stylish and spacious design, your bridesmaids can keep their pouch packed and ready to go at all times, even after your wedding festivities are over.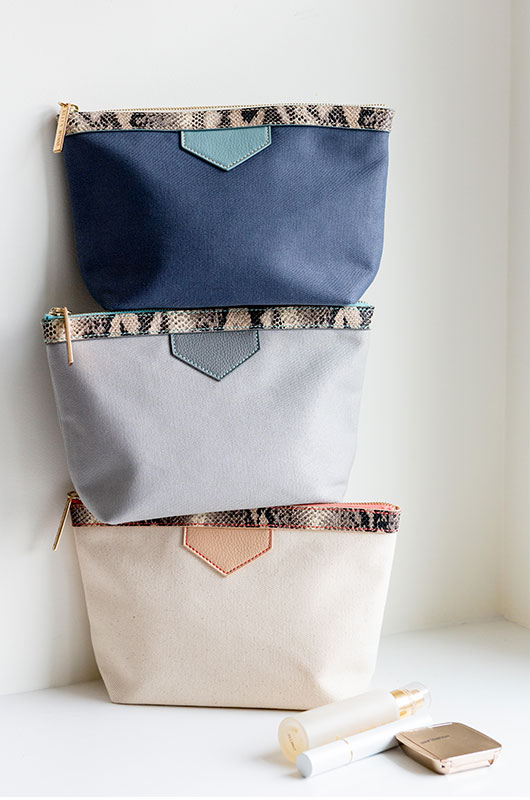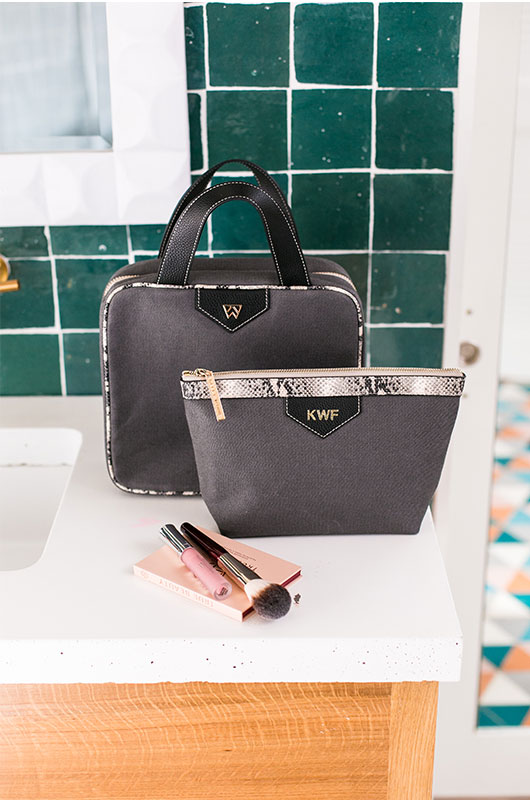 Images provided by Wendy Mills Photography, Brandon Hill Stories (left to right)
Not only are these cosmetic pouches practical, but they are also easily personalized. These pouches are available in blue, sand, grey, and newly-released charcoal. With four different colors available, you can decide which would best suit each of your bridesmaids. Or, since gray is one of Pantone's 2021 Colors of the Year, you can give your bridesmaids a trendy and functional charcoal pouch and purchase the bridal sandy color for yourself. Add your bridesmaids' initials in gold foil for a timeless personalized touch.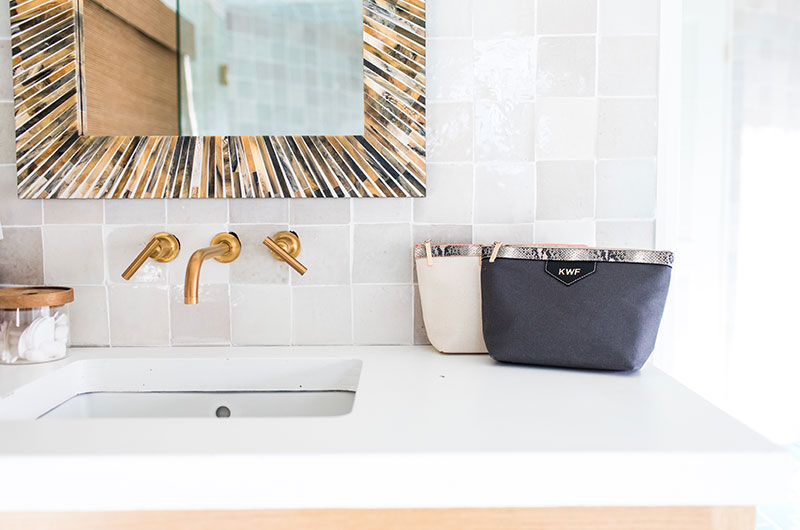 Image provided by Brandon Hill Stories
Celebrate your friendships with your closest girlfriends by giving them a gift you know they'll use and love. Kelly Wynne cosmetic pouches are the perfect bridesmaids gift to show your appreciation. Buy five or more pouches with the code WEDDINGPARTY20 to to receive 20% off your purchase and browse Kelly Wynne's collection of handbags, weekenders, and clear totes to show your bridal party how much you love them.