Kate Lee Laird's life is engulfed by color. When asked to describe the color of water, the sky, or a pair of eyes, it's impossible for her to come up with just one answer. And in the world of weddings, it's no different. Only live wedding portraits by Kate Lee Laird can express the joy of a newlywed couple having their first kiss or dancing under the moonlight to their first song.
Kate Lee is an award-winning live wedding painter from Mississippi who travels throughout the South painting events. Her style descends from and is inspired by a group of early 20th century artists known as les Fauves, "the wild beasts". Fauvism, like Kate Lee's work, is known for its bold use of unexpected colors, seemingly chaotic (but really, just passionate) brushstrokes, and fierce spontaneity, which allows followers of the movement to capture life in fantastic new ways.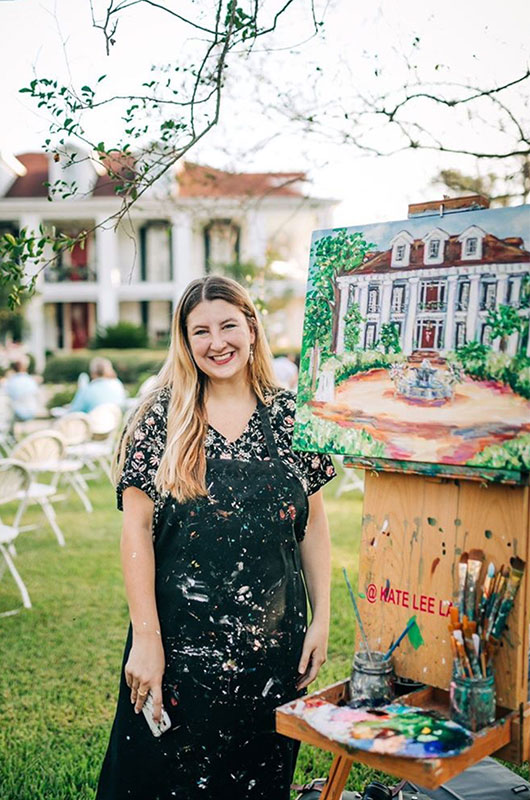 Kate Lee employs these techniques in her live paintings to transport the emotions and atmosphere of your wedding day onto a canvas to be taken home as a lasting keepsake. Kate Lee has a gifted eye for landscape, ornate moldings, and her accurate use of light gives the painting a magnetic sense of reality.She hopes they are transported back to that moment every time they look at that canvas, even as they grow older together. And, for guests watching Kate Lee turn colors and texture into a memory, it's practically magic.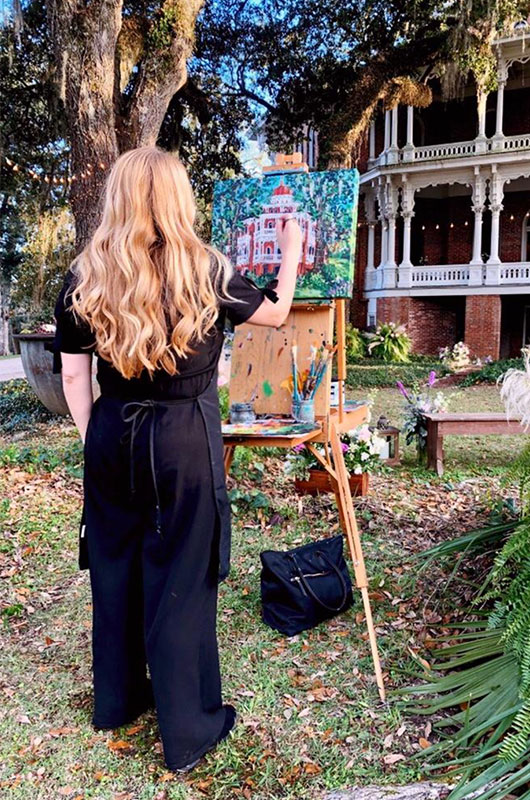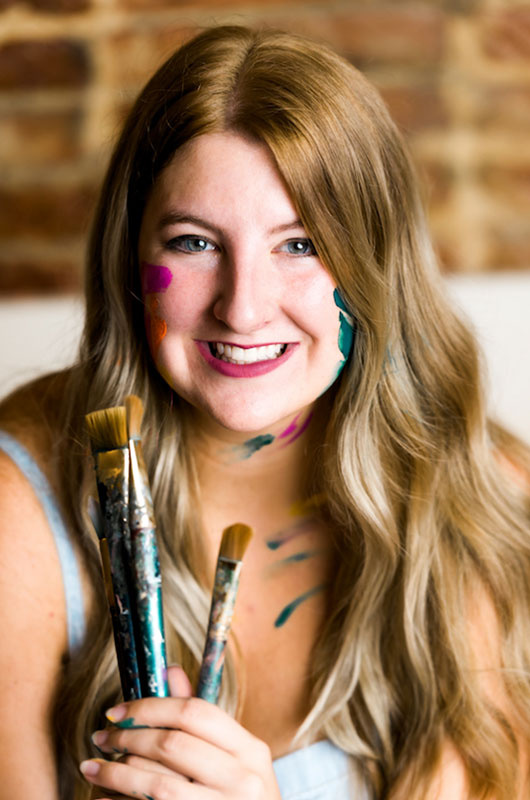 Loved by those who have had the privilege of watching her work, Kate Lee is nothing less than a local treasure. Live wedding paintings by Kate Lee Laird capture the essence of a wedding day in a way that a camera, honed in on realistic detail, cannot. Kate Lee's keen eye and raw talent might be just what you need to make your special day all the more extraordinary.
Images provided by Taylor Cooley