Mother's Day celebrations aren't "one size fits all." The day takes on more meaning and is truly memorable when you honor Mom with a day planned just for her. Build a celebration around her favorite color, flower or pastime. The centerpiece of the event? A themed, curated basket. Here are a few ideas to get your creative juices flowing.
Rose All Day
Crack open a bottle of sparkling rosé, like the one from Lifevine (zero sugar and made with organic grapes) and be sure and have some of Mom's favorite snacks on hand so no one toasts on an empty stomach. Surprise her with a bouquet of roses and a basket filled with a rose scented candle, more rosé, a rose scented face mask and rose scented bath salts or bath
bombs.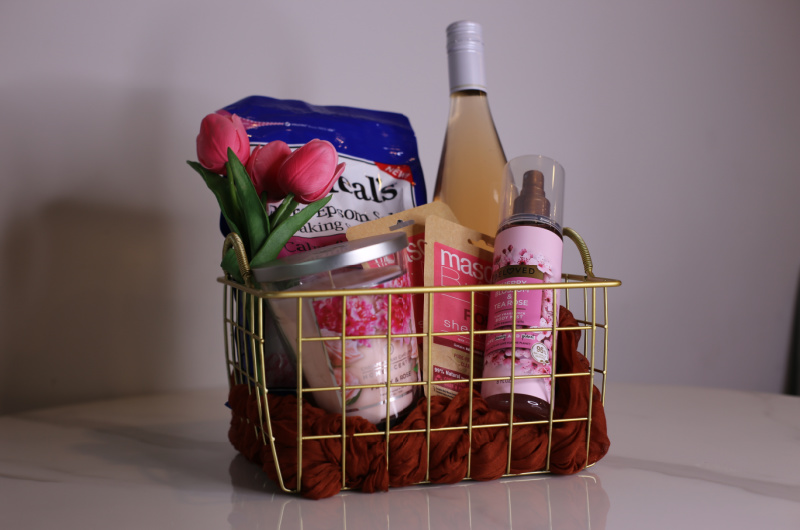 Color her relaxed
Create a spa themed basket in mom's favorite color (we used green) and invite her to bring her robe and slippers over for an afternoon of relaxation and pampering. The basket can include a bath soak, body wash, loofah or Body brush and a green tea face mask. Prepare a foot soak to enjoy and apply the face masks while sipping some rosé!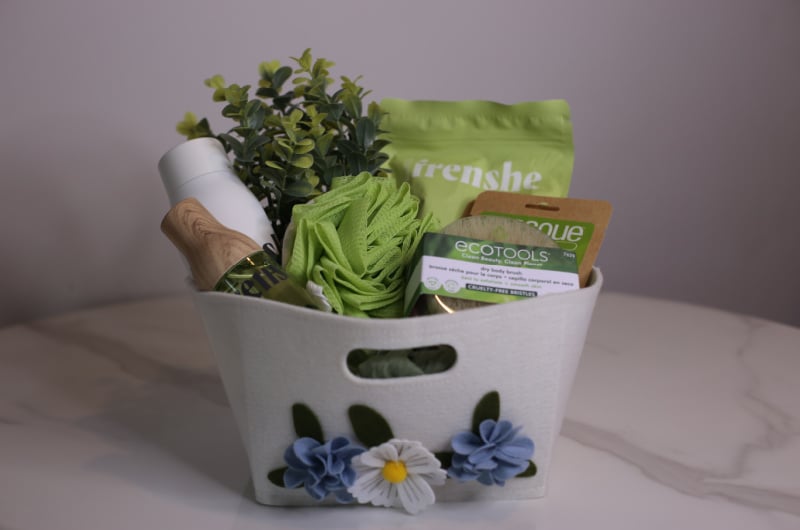 Tea time
Create a tea party and invite not just Mom but other important women in your life. Serve tea sandwiches, mini desserts, and hot tea with all the accoutrements in your fanciest cups. Fill mom's basket with a beautiful teacup, tea bags, assorted chocolates and biscotti. Create smaller favors for guests – perhaps a box of tea or fancy molded sugars or honey sticks.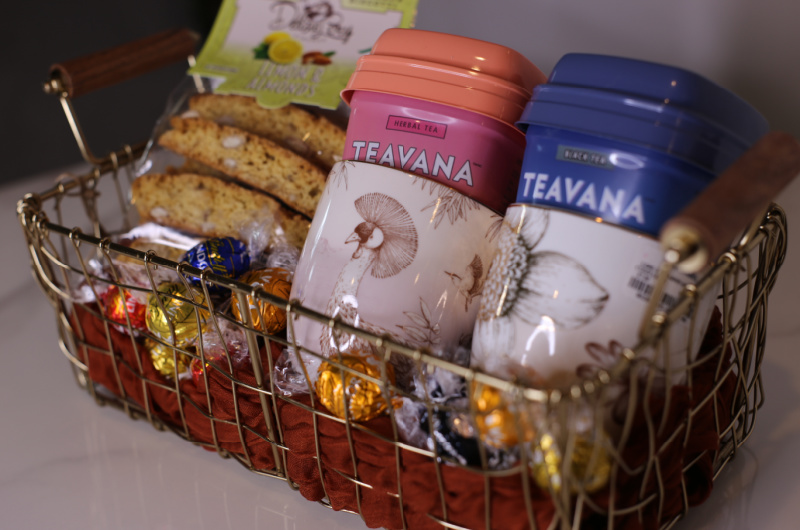 The "un-" basket
For the avid gardener ditch the basket and use a flower pot as the receptacle for a collection of gardening goodies: a shovel, hoe, plant seed, cutters, and nice gardening gloves. Then spend the day planting together or tackling a backyard project.
To help you focus on Mom, consider hiring an extra pair of hands to help you with food prep, serving, and clean up. It's a small but worthwhile investment to help any celebration run more smoothly.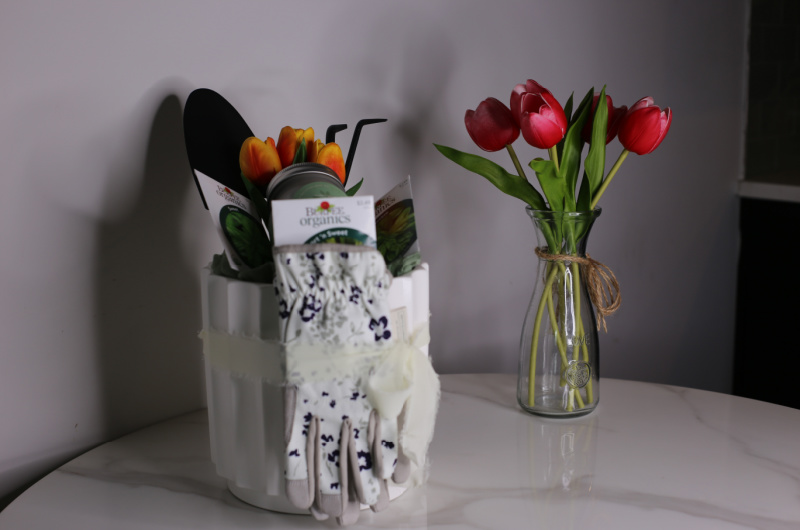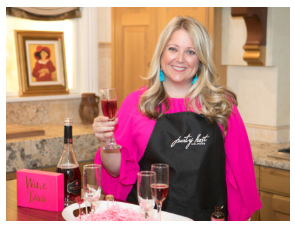 About Renee Patrone Rhinehart:
Renee Patrone Rhinehart is the founder of Party Host Helpers, an innovative resource that provides extra hands and help for all occasions, from small at-home dinners and birthday parties to showers and barbecues to large weddings and corporate events. Rhinehart's keen understanding of how to plan and staff a party comes her many years as one of Philadelphia's most sought after wedding planners. She found that after their big day, many of her clients wanted to use her services for smaller, at-home events. Thus, the concept for Party Host Helpers was born. Over the past ten years, the company has expanded to serve clients in cities across the U.S.