Known as a pioneering force in the fashion industry, supermodel Liris Crosse is a voice of inspiration and change. Liris is the first plus-sized model to win Project Runway's modeling competition, the author of Make the World Your Runway: Top Model Secrets for Everyday Confidence and Success, and the brand ambassador for Maggie Sottero, a bridal designer whose stunning gowns are featured in our Summer/Fall 2021 print issue's fashion spread. Passionate about diversity and inclusion within the bridal industry, Liris uses her model experience and contagious confidence to bring the joy of wedding beauty and fashion to all brides-to-be, working with Maggie Sottero to showcase how embracing the beauty of difference is the bridal industry's brightest future.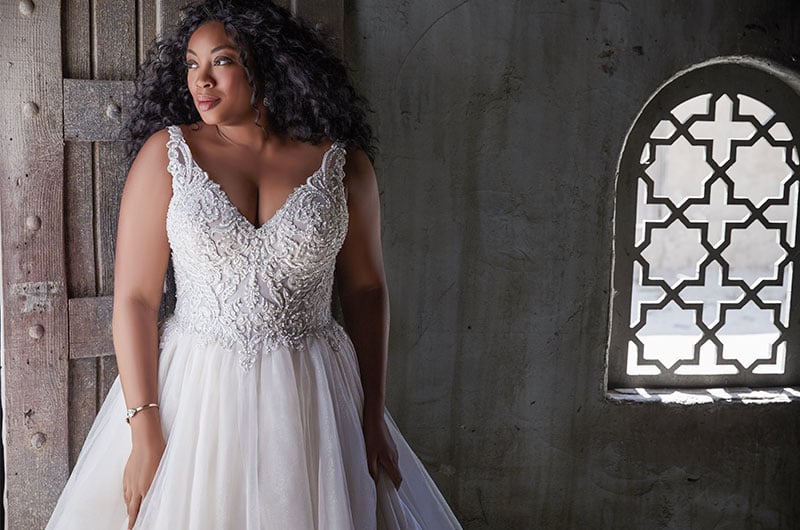 Favorite feel-good song?
"Can't Help It" by Michael Jackson
Favorite item in your closet?
My thigh-high snake print boots!
If you could have a superpower, what would it be?
To heal broken hearts instantly.
What was one hobby you fostered during quarantine?
Quarantine pushed me to be more creative! I created an at-home studio so I could hold fittings with designers virtually and shoot e-commerce out of my apartment for brands, like the Spring 2021 Maggie Sottero Collections video shoot. I also love to cook and tried a bunch of new recipes. I aced making a six-cheese mac-n-cheese and whiskey chicken! So good.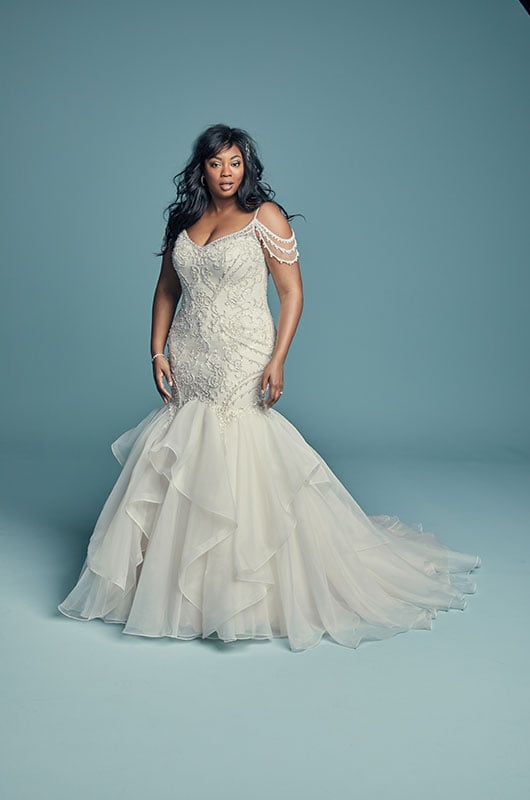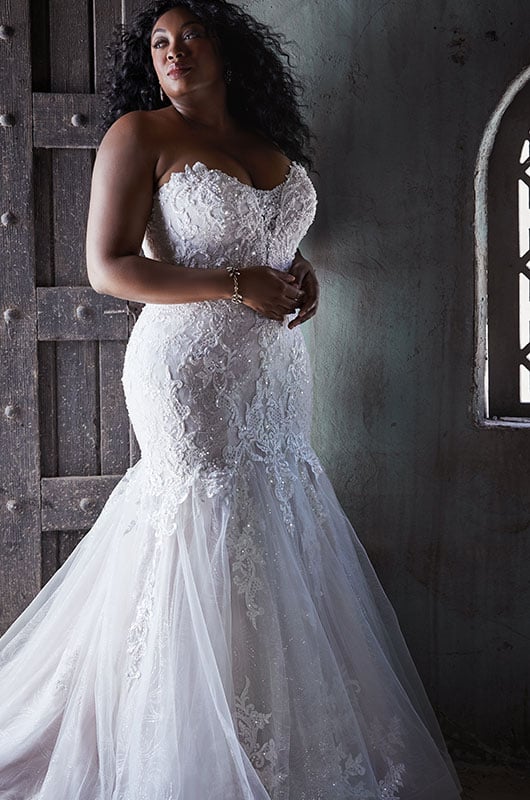 What is your secret for lasting inner confidence?
Mindset is everything. A model has great posture, and that posture asserts itself when a model steps into the room. Posture is alignment, so when you think about the posture of your life, ask yourself who you're aligned with and how that affects you mentally, spiritually, and emotionally. Models always have to be prepared for a job with their hair and makeup ready and their model bag packed. How are you preparing for your "jobs," whether it's your literal job, a family gathering, a workout routine, or just stepping out of your front door? When we are mindful of how we show up in the spaces we go to and we make a conscious effort to step into the world with our inner and outer beauty, we color the world with our personality. When people fully and confidently step out in their purpose, it creates a better world overall.
What's your 2021 goal?
To book a major magazine cover and a makeup campaign!
Whether it's a down-to-earth chat on her Instagram stories, a stunning bridal campaign, or the simple act of showing up as the best version of herself, supermodel Liris Crosse makes a conscious effort to leave things better than how she found them and transforms long-standing industries into more inclusive spaces with presence and purpose.
By Olivia DuCharme
Images courtesy of Maggie Sottero