When admiring the estate's soft, blue-gray exterior, dark hardwood floors, and gilded furnishings, one would expect a wedding at the John Nickerson House in Lafayette, Louisiana, to exude an air of refinement as classic as the venue itself. But the creative collaborative vision of Threaux Events and Hannah Herpin Creative imbued modern accents and a kick of edgy fashion into the estate's elegant interior, breathing new life into the recently restored 1891 Victorian-era home and showing that contrast creates refreshing elegance.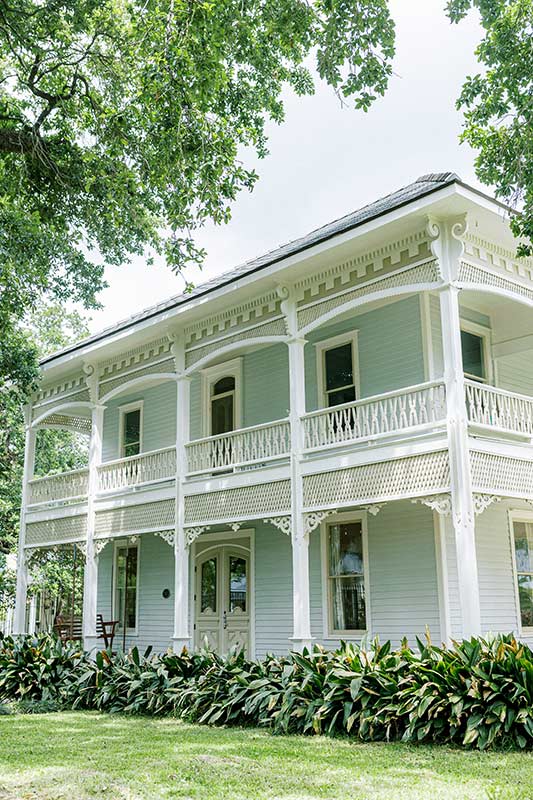 Custom invitation suites by Grey House Paper, complete with pale blue script, blush envelopes stuffed with baby's breath, and a delicate illustration of the John Nickerson House, set the tone for a wedding day influenced by modern femininity. Sophisticated seating and ornate dining sets provided by Pure Vintage Rentals captured historical allure, while striking red and ochre florals added heat into the venue's cool and soothing interior.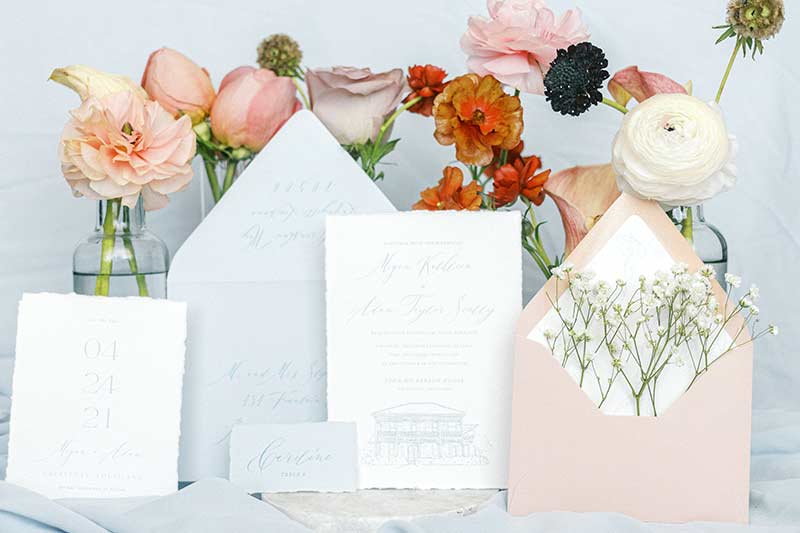 The bride's slim A-line Victor and Rolf gown, embellished with soft white and silver beading on the bodice, was elevated from classic feminine style into a fashion-forward look when paired with ivory alligator-skin heeled booties. A dainty chain choker was stacked beautifully on top of her thin pearl necklace, matching her pearl ring and diamond cluster earrings and showcasing juxtaposition as chic bridal style.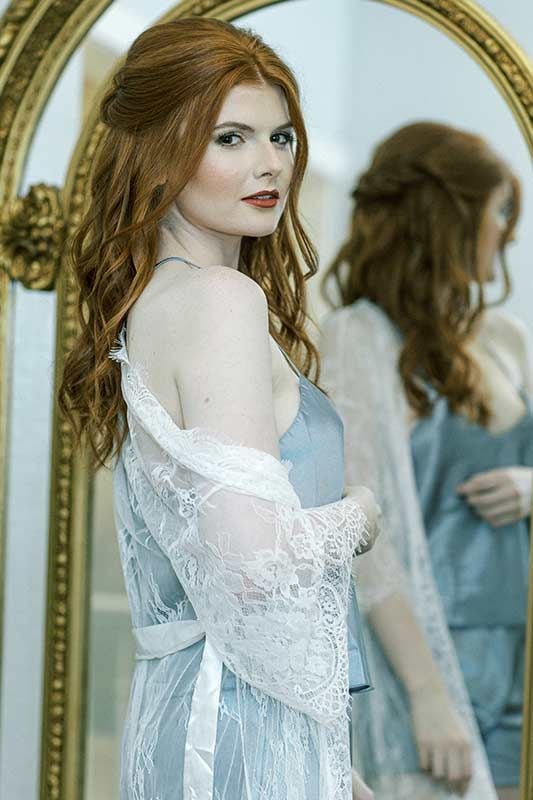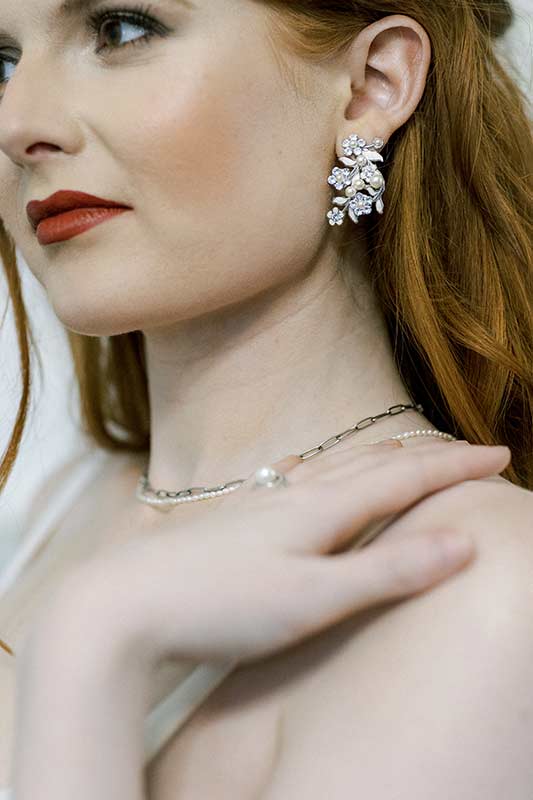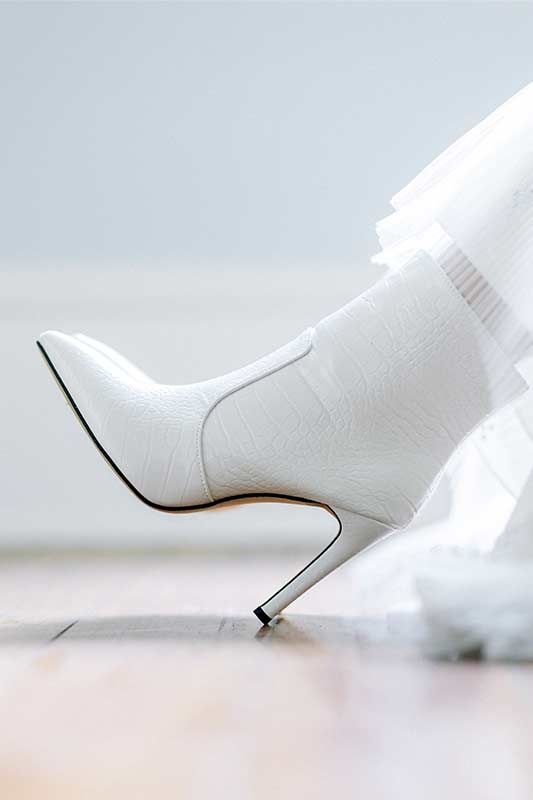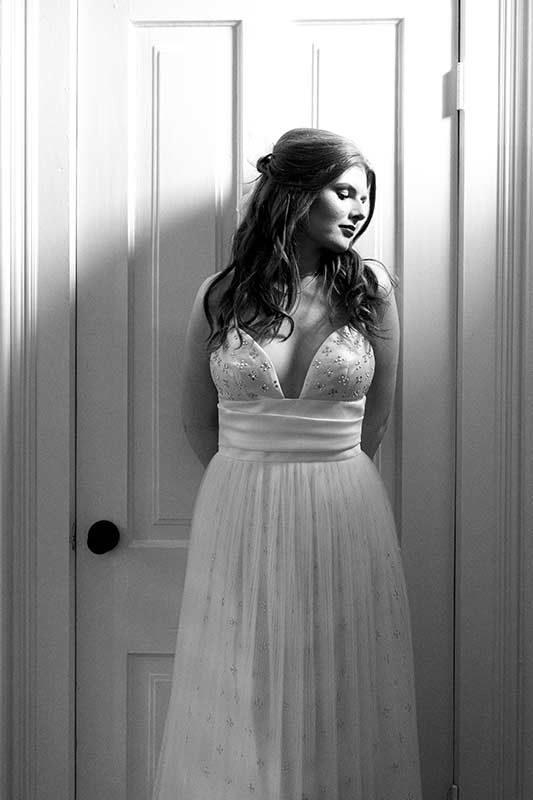 The groom sported a similar simple elegance, turning heads in his spectacular two-piece black-and-white tux. Finishing clean with a black pocket hanky and matching bow tie, the groom definitely understood the assignment.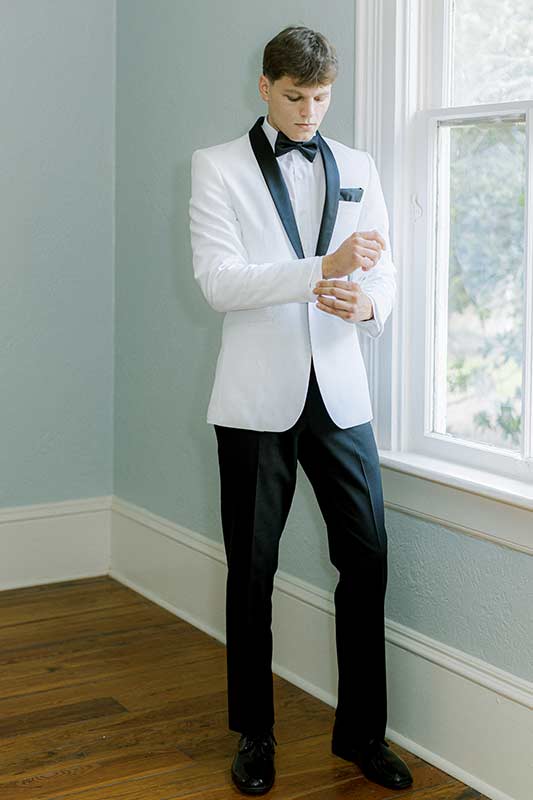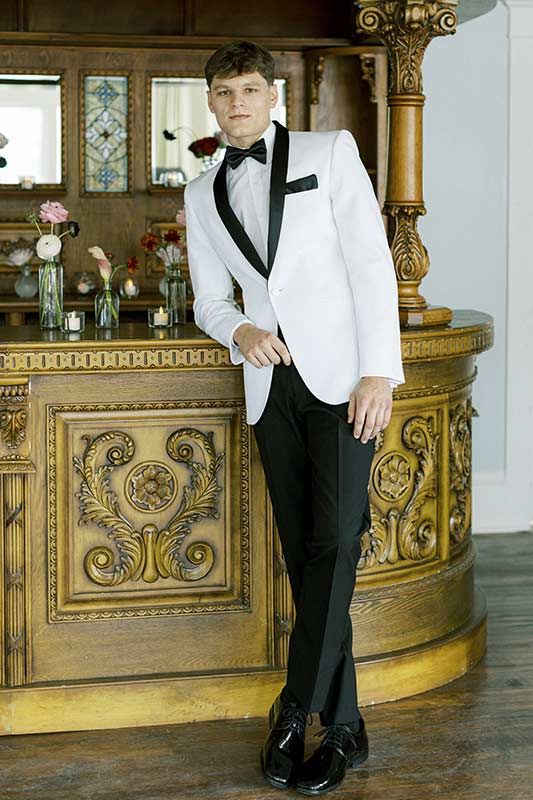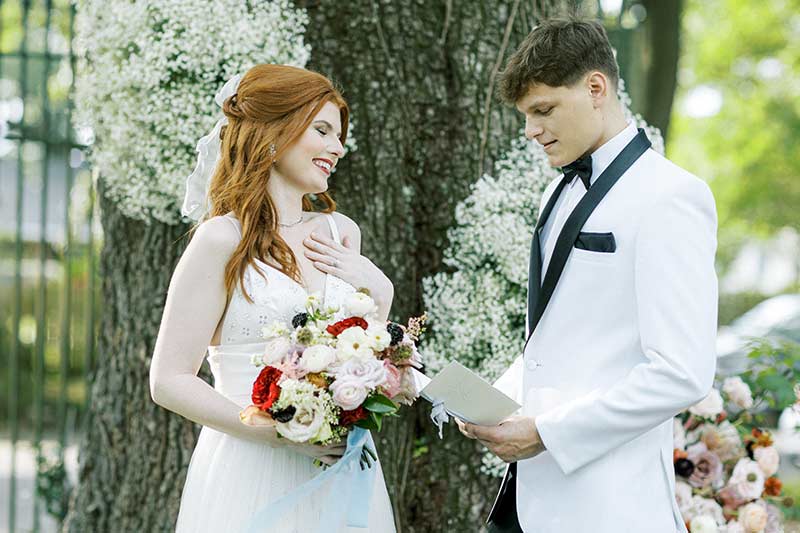 After they said their I dos, the couple opened the John Nickerson House's French doors and stepped onto the picturesque wrap-around porch for an enchanting reception. An antique dining set topped with charming candlesticks and a cascade of roses in full bloom captured the essence of southern luxury. Pale powder blue-colored table runners fluttered in the breeze, and delicate white china rimmed with shiny silver lining complemented the glass and tableware.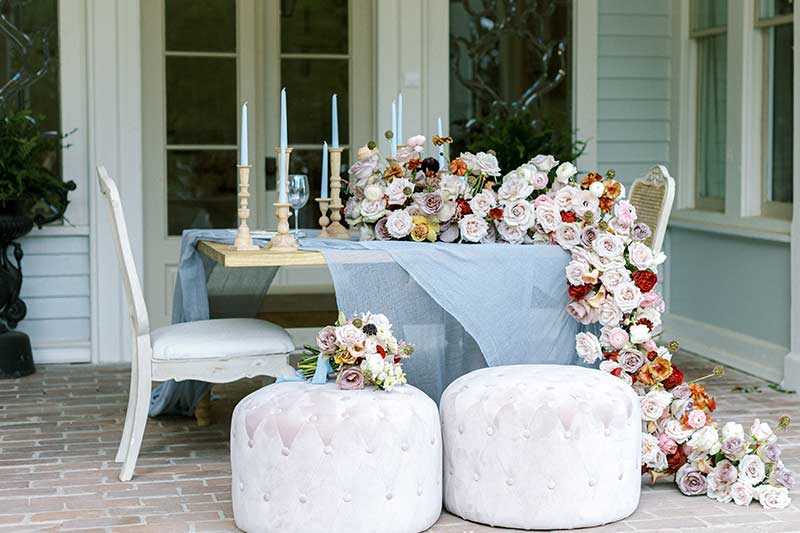 What better way to wrap up the perfect wedding day than with a piece of the three-tiered blue and floral cake provided by Caked by Em washed down with a hearty glass of whiskey and a motorcycle ride into the sunset?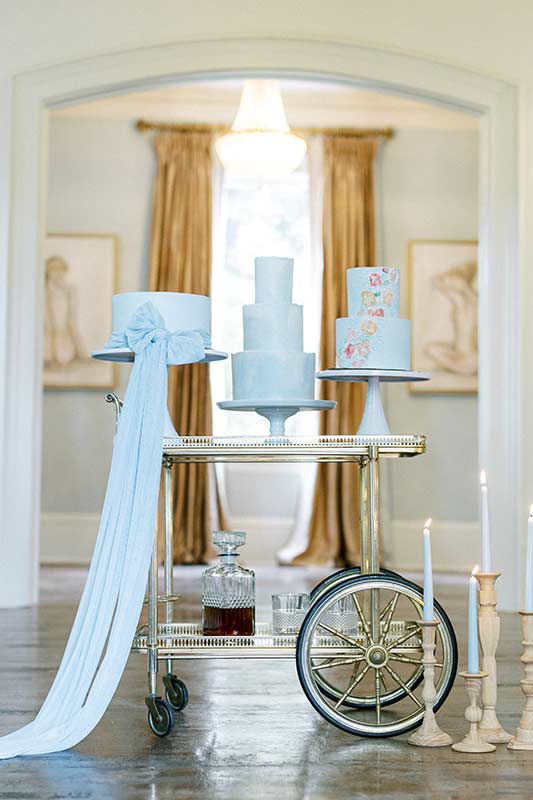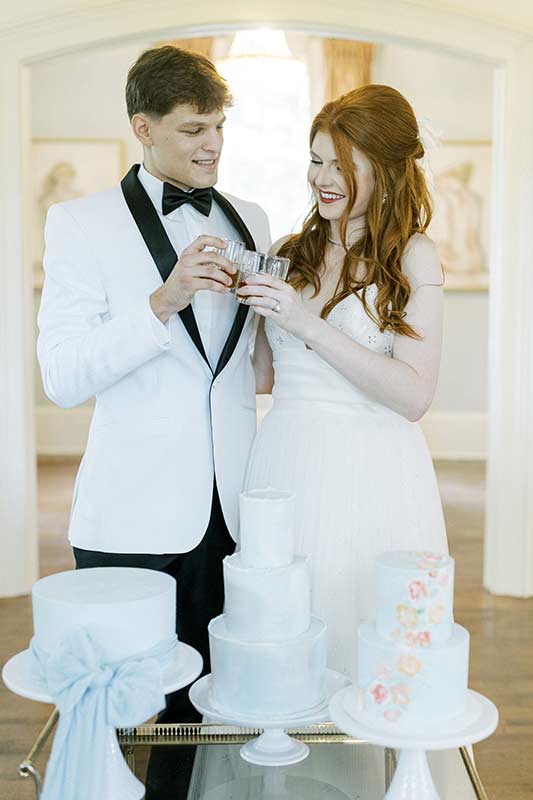 Before saying goodbye to her guests, the bride changed into an elegant jumpsuit, draping her ivory leather jacket over her shoulder to show off the jumpsuit's sultry lace top. Taking cues from the bride, the groom ditched his jacket, and the newlyweds found themselves on the back of the sporty blue and shiny silver motorcycle to kick off married life.