It's one of the most exciting times in your life, but often the question "What do I do next?" distracts brides from enjoying the time leading up to their big day. If questions about the planning process, to-do lists, and thoughts of Pinterest boards are running around in your head, take a breath. Southern Bride is here to help you take the first steps towards your walk down the aisle with this introductory wedding planner.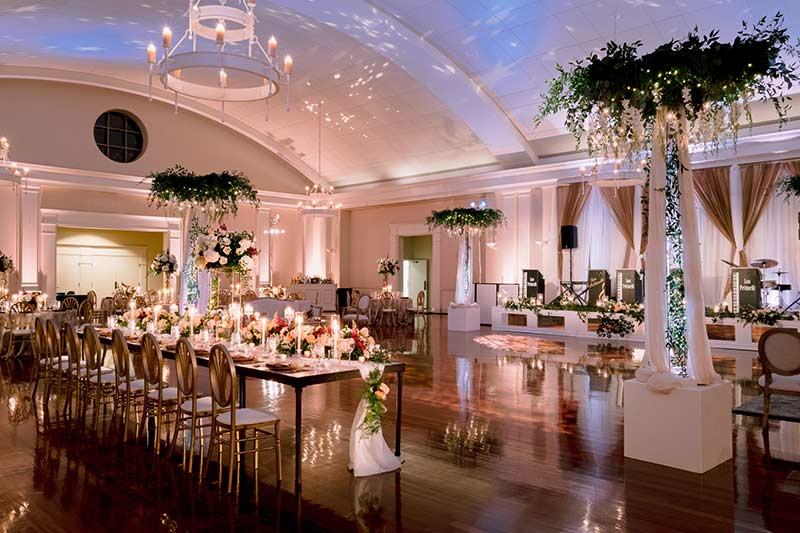 Venue
LOCATION, LOCATION!
First order of business: location! Decide on your ceremony and reception venue. Your choice of venue will more than likely influence your date, time, theme, budget, and guestlist. 

If your dream venue is booked on the weekend or is too costly, consider a weekday wedding when demand is less and rental fees may drop.  

NOTE: As COVID restrictions are lifting, many venues are still catching up from 2020 or limiting new reservations. Prepare to book at least a year in advance.
FROM THE EXPERTS: "If you're looking at hotel venues, compare the type of hotel to the size of your wedding. Small weddings may feel more intimate in a boutique hotel, while larger weddings may thrive in the grandeur of ballroom settings. Before booking a venue, ask whether it has a dedicated team of event planning professionals who can assist you with everything from décor to menu selection to guest room blocks to vendor relations. Couples should feel at ease throughout the planning process, and finding a venue that can accommodate and work with you from vision to fruition is very important." – Bill Boran, Dir. of Catering, Loews Atlanta Hotel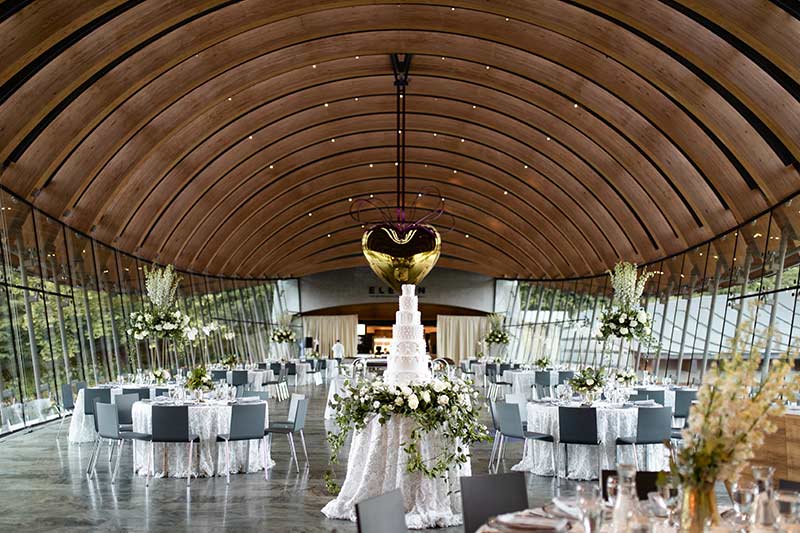 Planner
ADDS EXTRA COST $ OR SAVES YOU $$$?
Approximately 30% of couples hire a wedding planner. With their industry expertise, wedding planners can alleviate the stress of each decision and help you make smart financial choices, negotiate contracts, and facilitate any cancellation issues. But how do you decide if saying "I do" to a wedding planner is right for you? Take time to interview a couple of wedding planners and see how your personalities, visions, and budgets mesh.

If you decide to plan on your own, check out budgeting or planning apps and our blog for more inspiration!
FROM THE EXPERTS: "Hire a wedding planner.  Some people get scared because they don't know if they can afford one. Read some reviews, reach out, ask questions, and ask for discounts or payment plans. Wedding planners guide you to the right vendors, and that will save you more money and time in the long run than if you do it on your own." -Sarah Miller, Southern Vine & Co.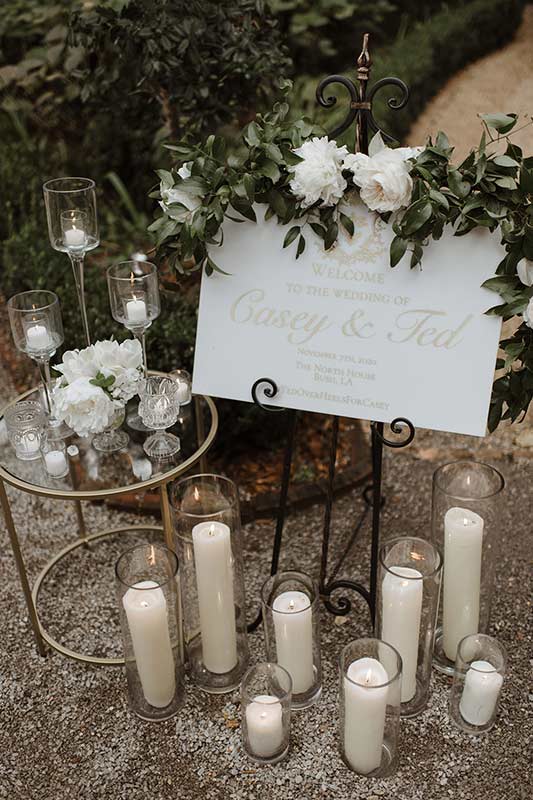 Photographer
CAPTURE YOUR VISION
Wedding photos are treasures! Browse through different styles and sample galleries before booking your initial consultation to ensure your photographer captures your personality and vision for your big day.

Like venues, photographers are also backed up from COVID delays. 

Items to discuss: a separate engagement shoot, first look or first touch photos, and what kinds of photos you would like taken at your ceremony and reception. 

Ask if your photographer offers any videography services.
FROM THE EXPERTS: "2021 has couples sprinting to the altar. Booking early is a must. You don't want to be left with a fast food photographer when you are looking for fine dining. Choosing a creative photographer who can assist you with new trends or unique personalizations will make your wedding stand out. For example, why not ask your grandmother to be the flower girl?" – Stacia Morgan, Stacia Morgan Photography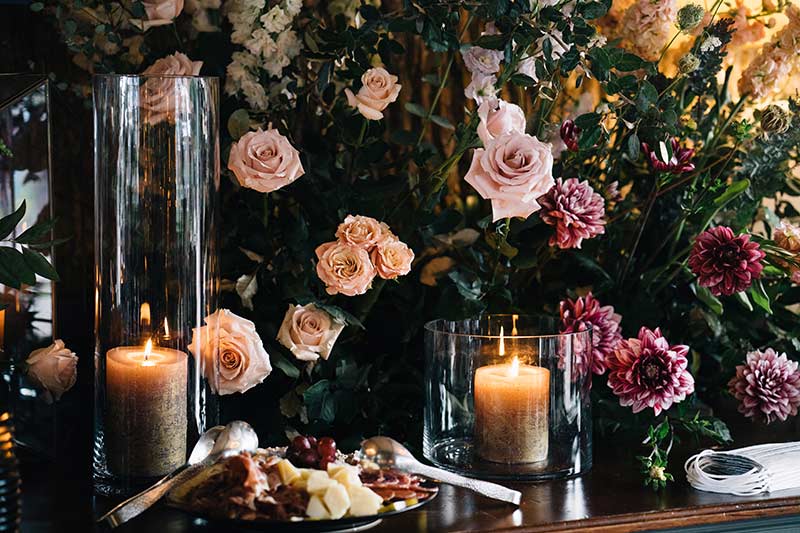 Invitations and Save-the-Dates
SET THE TONE OF YOUR WEDDING
Your wedding invitation suite should reflect your personality and tone of your wedding and provide guests with the degree of formality of the occasion.

Send your save-the-dates six to nine months before your wedding date and your invitations two months before your wedding date. Add extra time if you are hosting a destination wedding.

Pricing is incredibly varied, depending on the artist, materials, and the length of your guestlist.
FROM THE EXPERTS: "For paper, you might also want to think about including all the details that add so much personality to an event. Invitations are just the beginning! Signage, menus, programs, personalized cocktail napkins, place cards, seating charts, and thank you notes can also bring your wedding theme and vision to life." –Lindsey Cross, Mrs. Post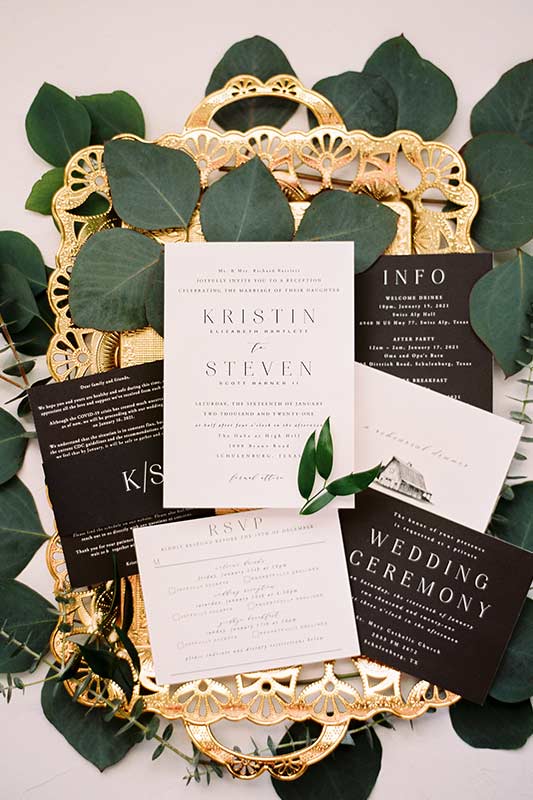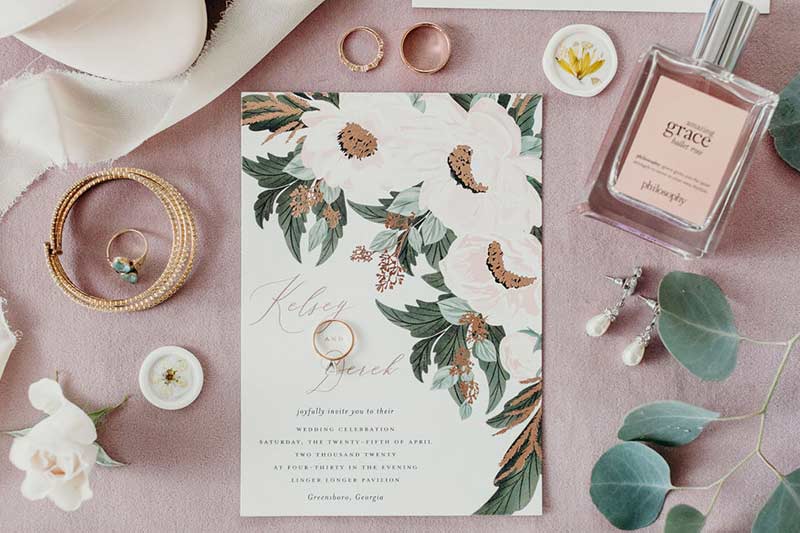 Dress
CEREMONY & RECEPTION
It's never too soon to start looking! The sooner you can book your appointment and say yes to your dress, the better. Many manufacturers and bridal salons are quarantining fabrics and gowns, so it is crucial not only to consider the time it will take to find your gown and place your order, but also to allot time for any alterations you might need. 

Prepare to have an idea of the style and silhouette of your dream gown and decide if  a separate reception ensemble is important to you.
FROM THE EXPERTS: "Who you invite to your appointment can make or break your experience. We suggest bringing a few people whose opinions matter the most to you but don't confuse or overwhelm you. It is also extremely important to be open and honest with your bridal stylist when it comes to your budget. There is nothing worse than falling in love with a dress that you can't afford. Your stylist is there to give you the best experience possible and help you say "yes" to the perfect dress, so giving them all of the information at the beginning helps make that happen!" – Nicole Mason, Ivory & Beau Bridal Boutique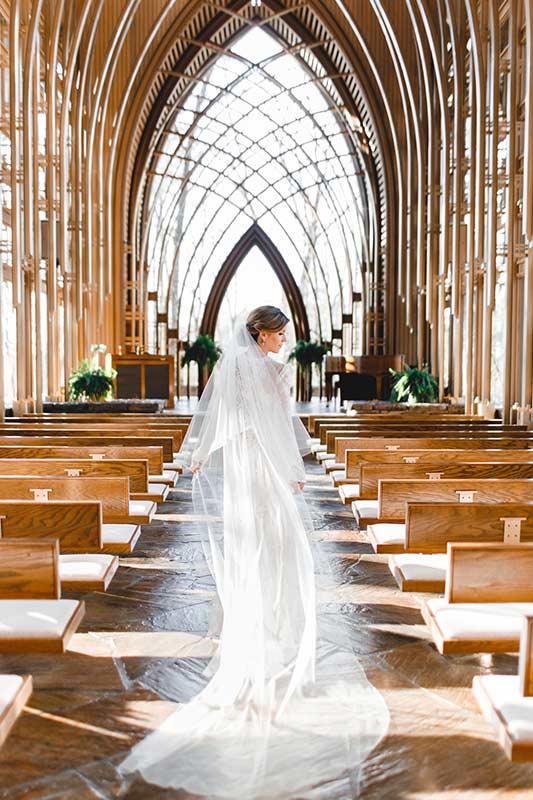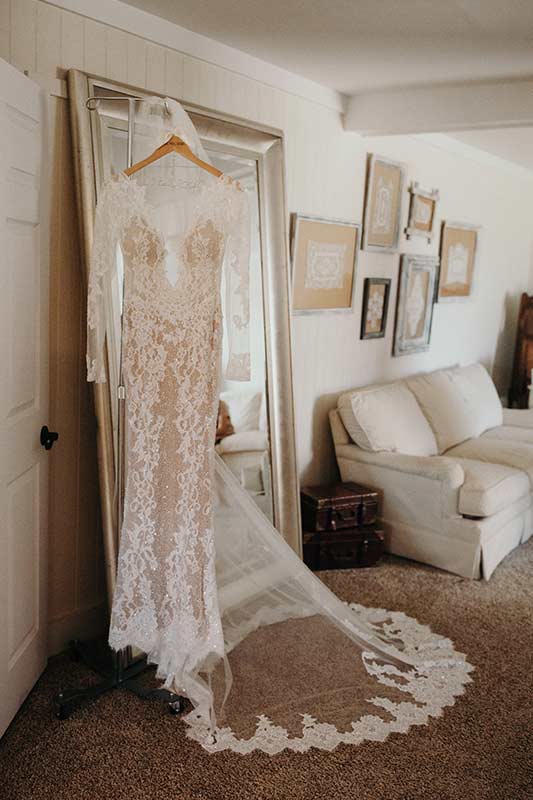 Catering
LIVE TO EAT OR EAT TO LIVE
Whether you're a serious foodie or not, good eats don't often come cheap. Catering will likely take a considerable portion of your wedding budget.  Think about whether you are a plated dinner, buffet, or heavy hors d'oeuvres kind of couple.

Don't forget the bubbly! Besides food, the bar is extremely important for a good time at your reception (and a chunk of cash you will need to budget in).
FROM THE EXPERTS: "Over the past year and a half, COVID forced many vendors to come up with new ways to conduct event service, and these new trends remain popular at many receptions. Some couples opt for plated dinners with multiple courses rather than the typical three-course salad, entree, and wedding cake combination. Family-style dinners also give your guests the luxury of plating, but they lend themselves to conversation. Another great style of service that is even becoming more popular than a plated seated dinner is small plate stations. With their smaller portion sizes, you have the option of multiple choices, so there is always something for everyone." – Jimmy Gentry, Paradox Catering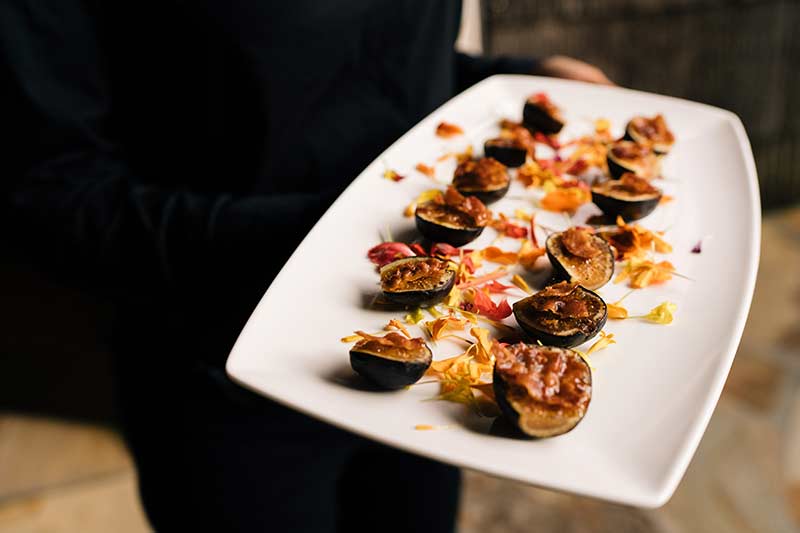 Cake
EVERYBODY LOVES CAKE & more?
Designing your dream wedding cake will be one of the most fun (and delicious!) decisions of your planning process. Before you book your tasting session,  it might feel less overwhelming if you're able to narrow down your flavor(s), number of layers, and design and topper ideas.

Trending dessert alert: COVID forced the individualized dessert options, but the appeal of bypassing the traditional tiered cake is lingering, whether it be in a tower of cupcakes, cookies, or donuts.
FROM THE EXPERTS: "Bring pictures of cakes and color swatches you like, close-up images of your dress, or anything special that pertains to your wedding. These details help a baker get to know your taste and design the perfect cake for you. This year, buttercream is making a comeback with all different kinds of textures, palette knife flowers, and even watercolor designs; rice paper flowers are also very popular and give a light, airy look to a cake. If you have a budget for your cake, be sure to share that with your baker, and if what you are wanting doesn't fall in that range, have no fear! A good baker can give you alternatives that will fit your needs and be within your budget too." -Laura Jackson, The Flour Garden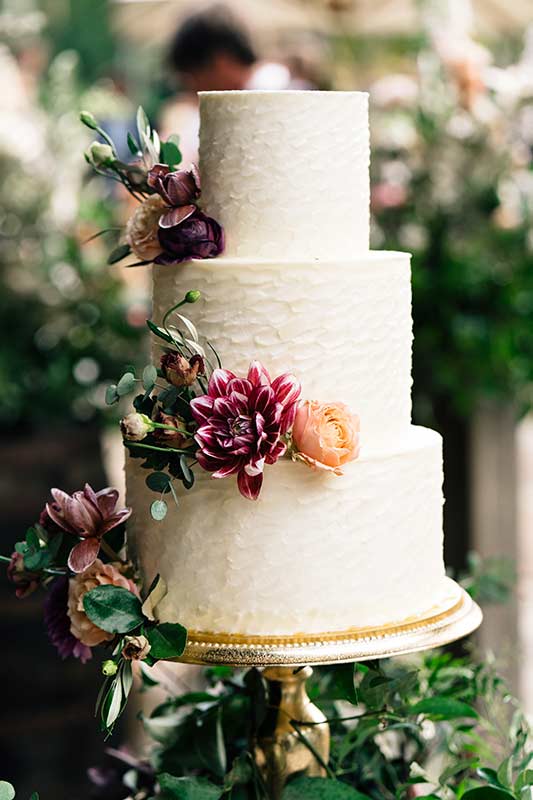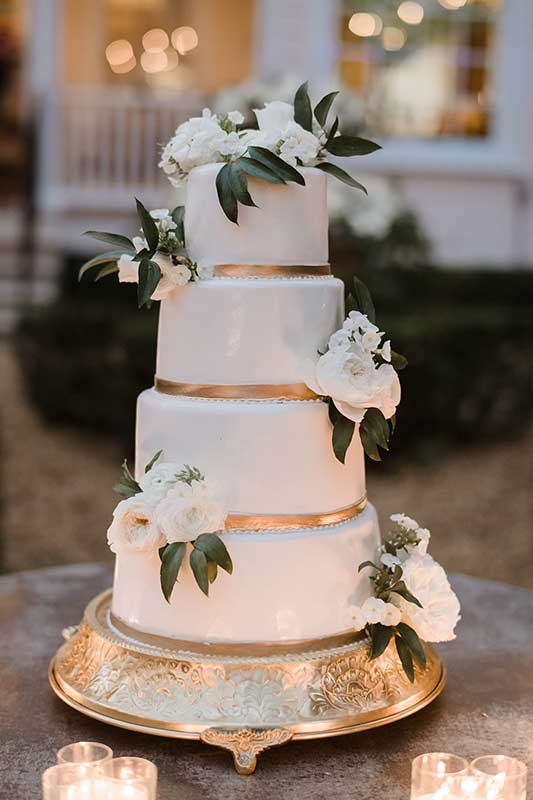 Rentals/Decor
FIRST & LASTING IMPRESSIONS
It's the little details that bring your big day to life! Remember your venue, style, and color palette as you get your decorating on. Your wedding planner will be an invaluable resource here.

If you are hosting an outdoor ceremony, rentals to consider may include tents, seating, and restroom accommodations.

Check out Southern Bride's Pinterest boards: they're loaded with inspiration!
FROM THE EXPERTS: "Every rental detail you choose, from the colors to the seating to your own perfect sweetheart table, should be an interpretation of you and your partner. Do you want a cigar lounge? A whiskey bar? An intimate couples' lounge? Make it fun, and pick things that each of you enjoy the most. While one of our favorite trends in the wedding industry are lounges, don't get caught up in what everyone else is doing. When selecting rentals, choose what makes your heart happy, even if it's never been done before, and find wedding professionals to help take the tedious tasks off of your shoulders so you can enjoy the best parts of wedding planning. – Rachel Strickland, Savannah Vintage & Event Rentals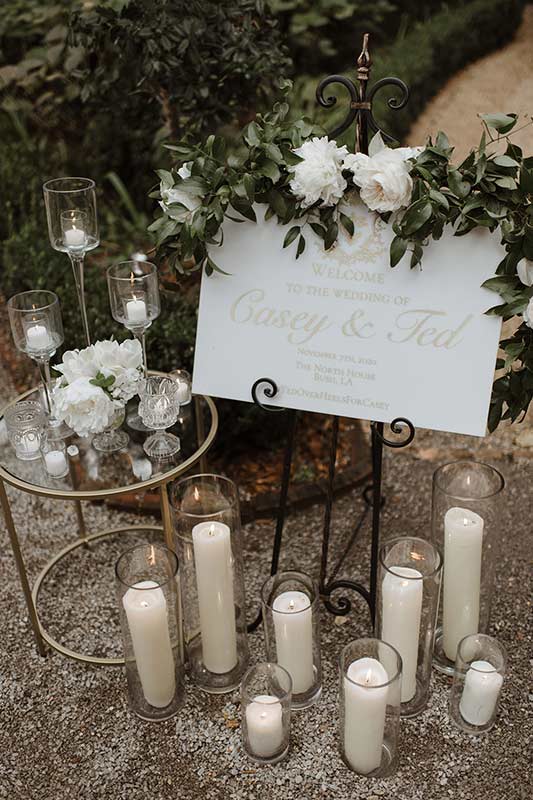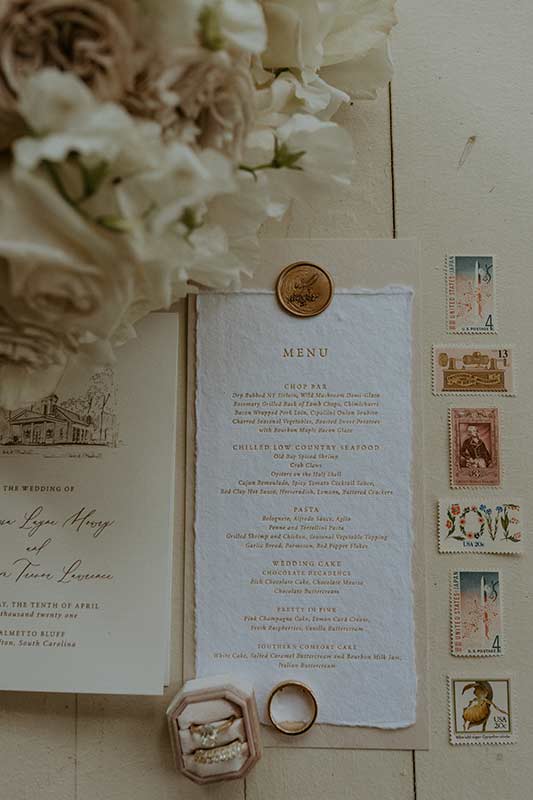 While undoubtedly one of the most beautiful details of your wedding style, florals are often a surprise expense for many couples. Not only essential for bouquets, boutonnieres, and corsages, but also appealing for ceremony decor and reception centerpieces, florals are ubiquitous in wedding design and definitely help to create a romantic ambiance. 

If flowers are your thing but spending a significant amount of money isn't, consider venues with built-in floralscapes, such as botanic gardens, nurseries, or parks. 
FROM THE EXPERTS: "Pretty flowers will always be pretty flowers, and the most spectacular blooms are those that are in-season and grown at farms in the United States. We try to incorporate as much domestic product as possible into each wedding we serve, and what these flowers add to each event is always inspiring." – Greg Campbell, The Garden District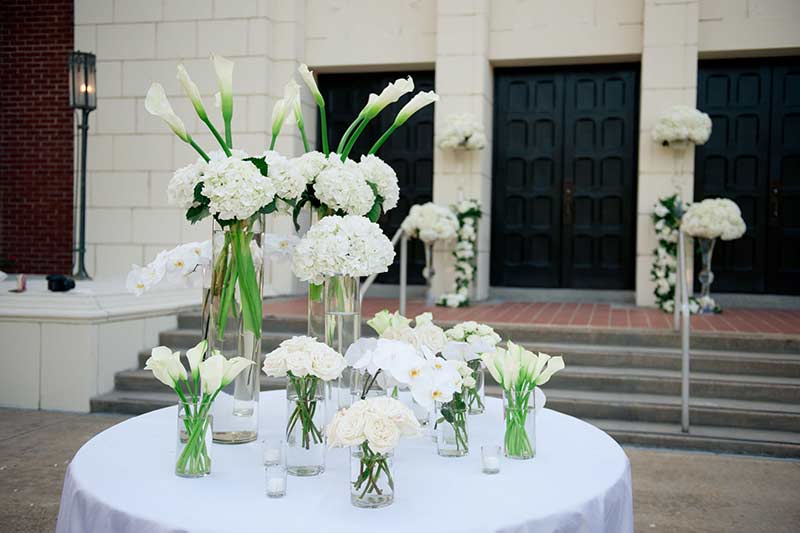 P.S. Let us be a part of your wedding journey by submitting your engagement on our website and sharing your wedding story with us after your big day for a keepsake you'll cherish for a lifetime. 
Whether it be deciding on the ideal venue for your wedding or picking out the best menu to satisfy your guests, "What do I do next?" should be an easy question. Ease the angst as you get ready for your special day and take the first steps towards your walk down the aisle with this introductory wedding planner.
Images from our Summer/Fall 2021 Print Issue