With a combination of low-country elegance and personalized wedding service, Oaks on the River Luxury Boutique Resort Crafts Memories For Every Moment. There is just one rule by which Oaks on the River operates – throw out the rule book and customize each event to the couple's wishes. 
Located in Darien, Georgia, there is no red tape or standard operating procedure holding wedding planners back at Oaks on the River. Each wedding is its own distinctive soiree, where nothing is done with a template and hassle is a distant afterthought.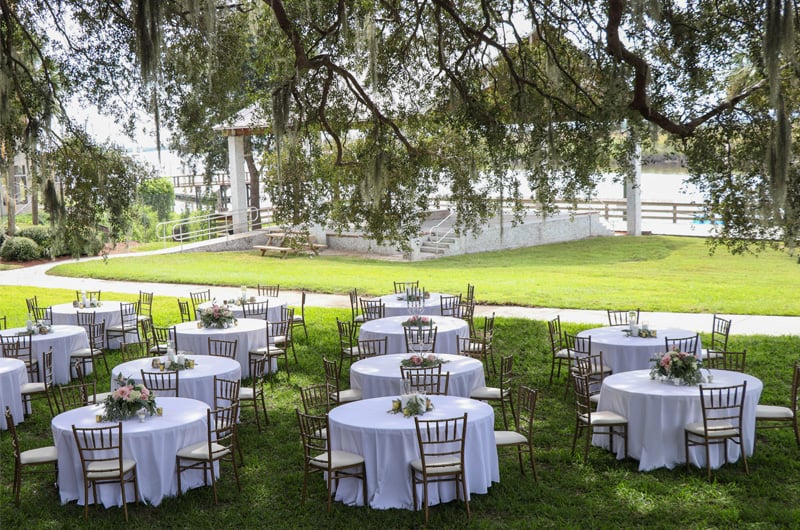 Creating a one-of-a-kind wedding at Oaks is easy thanks to the ample options available for couples. Indoors, outdoors, a little bit of both – it's all possible. The venue has a full range of audio and visual equipment, podiums, dance floors, stages, wireless internet access, and professional wedding and event planners available who will work with you to ensure there are no cookie-cutter solutions used to create your special day.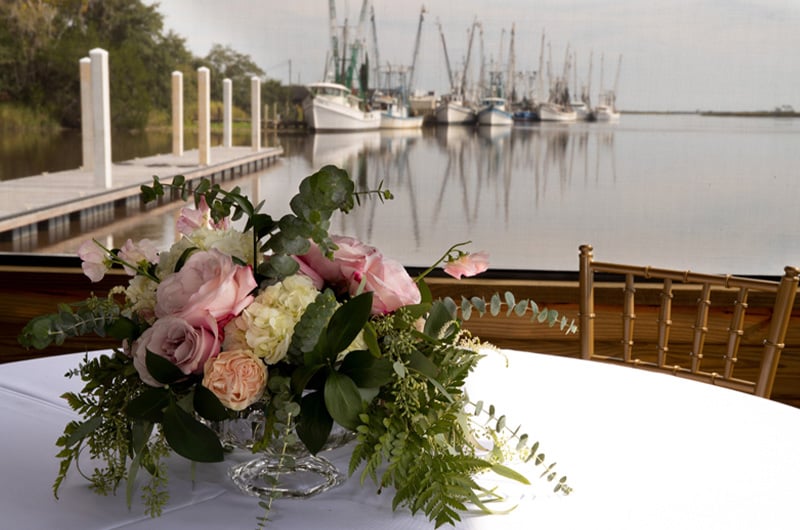 Indoor space includes The Thorpe Ballroom, which can be split into four individual riverside spaces that accommodate up to 175 people for seated dinner and up to 250 for a strolling reception. Rooms offer stunning views of the Darien River and the historic city's postcard-worthy waterfront.
Outside, The Caledonia Riverfront Lawn is shaded by the Caledonia Oak, a centuries-old live oak draped in Spanish moss, for a classic coastal setting perfect for celebrating new beginnings. Exchange vows as the sun paints the sky and the coastal breeze blows lightly on your event for up to 375 guests.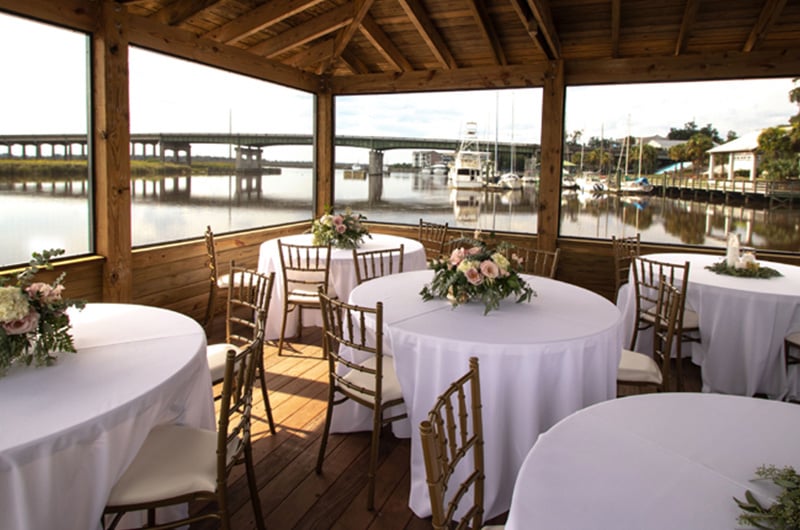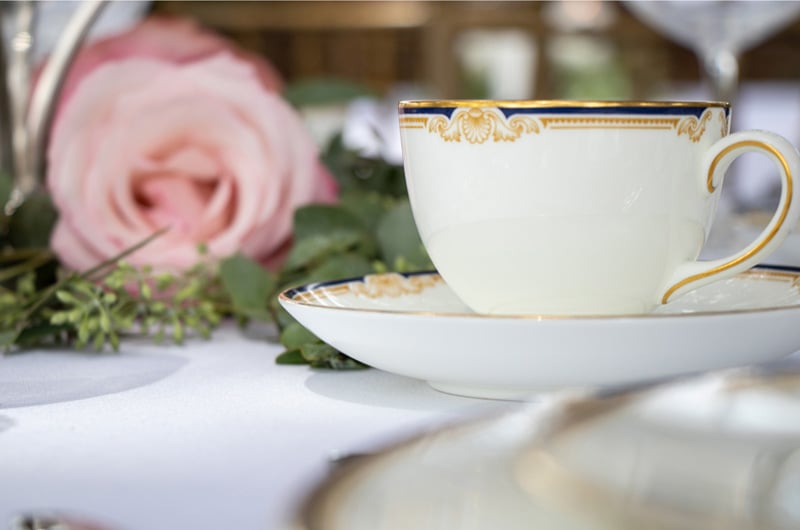 Next, host your reception dinner on the lush lawn and the private covered dock so you and your guests can enjoy the mild Low-country weather that attracts so many people to Georgia's coast.
Catering at Oaks on the River is as distinctive as the venue itself.
The culinary team specializes in dishes inspired by the coastal landscape but infused with global influences.
Oaks on the River Luxury Boutique Resort can host every aspect of your wedding – bachelor and bachelorette parties, bridesmaids' luncheons, rehearsal dinners, farewell brunches and other special events.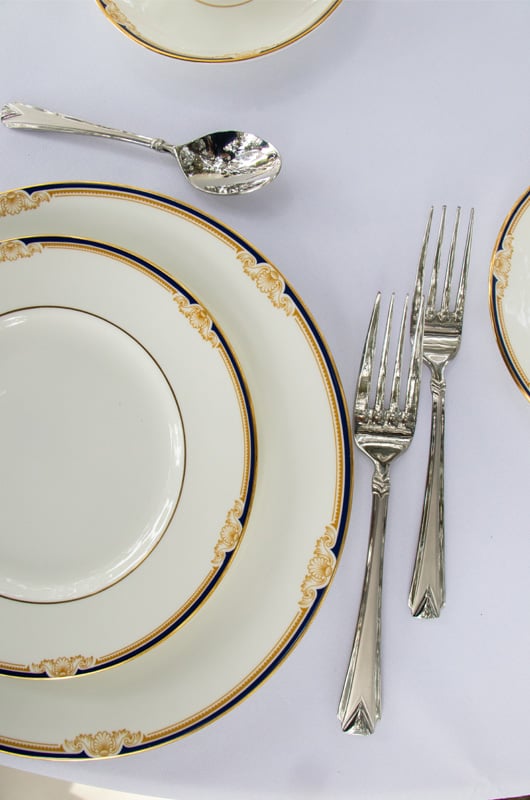 There is extensive space for your guests to gather while staying in the finest accommodations on the Georgia Coast, and plenty of exciting and adventurous activities to keep the fun flowing before and after the big day. Golf, nearby beaches, kayaking, fishing and more are all just outside your door when you stay at Oaks on the River.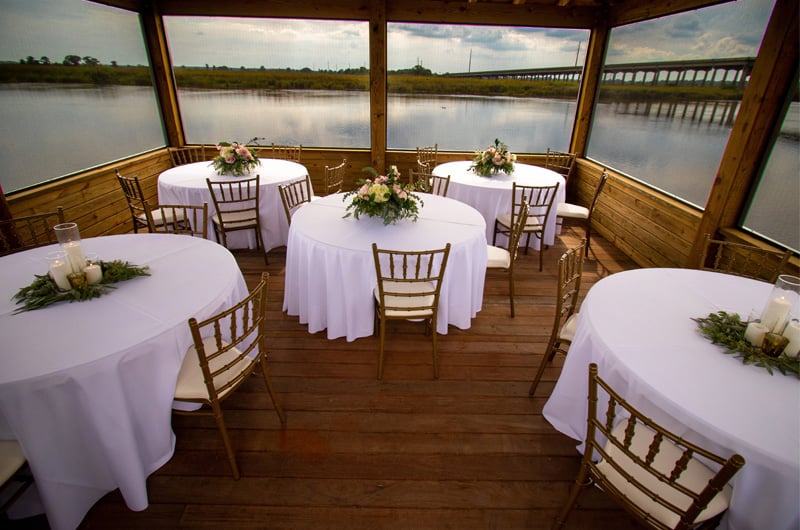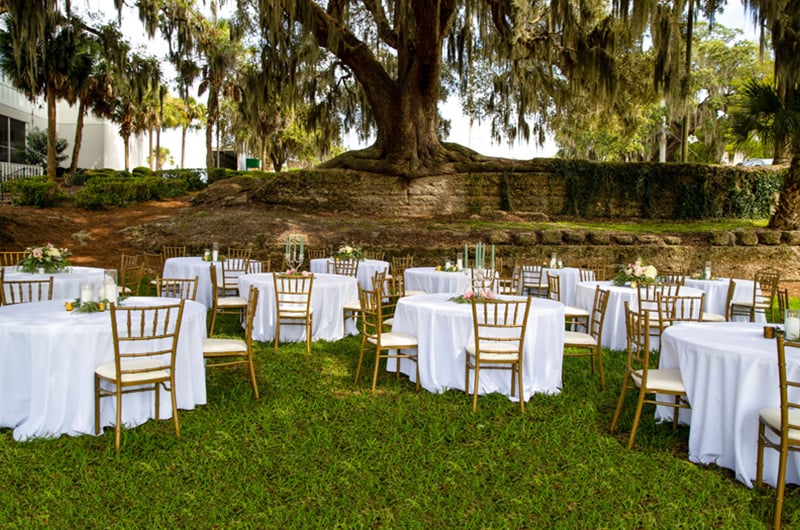 If you are a bride-to-be in search of the perfect coastal venue, remember that Oaks on the River Luxury Boutique Resort Crafts Memories For Every Moment.