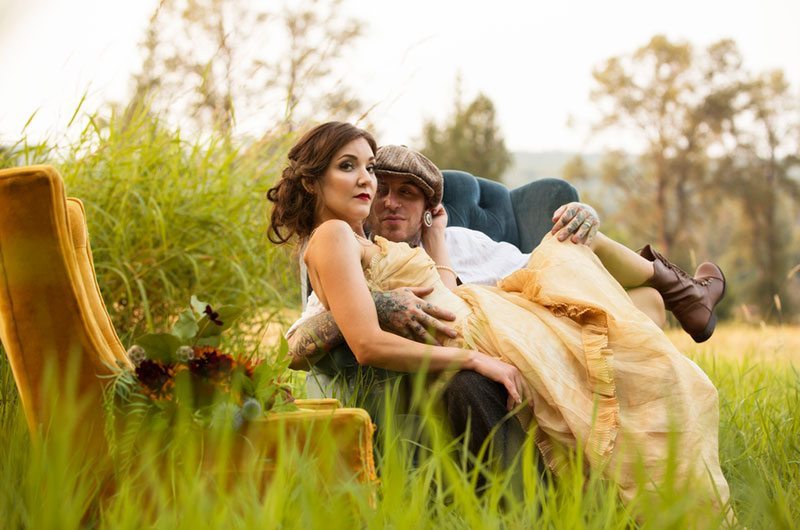 Tattoos, combat boots, and gauge earrings doesn't sound like your typical Southern Bride wedding, but this offbeat bride's wedding inspiration shows how beautiful a more eclectic wedding can be.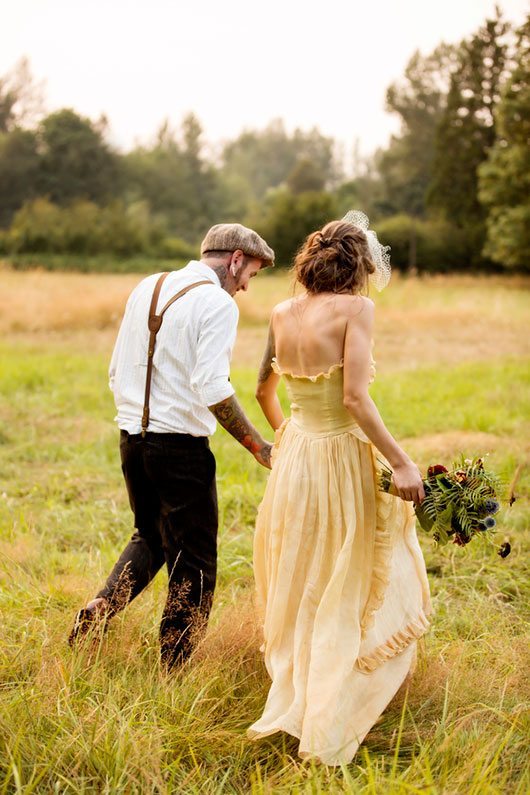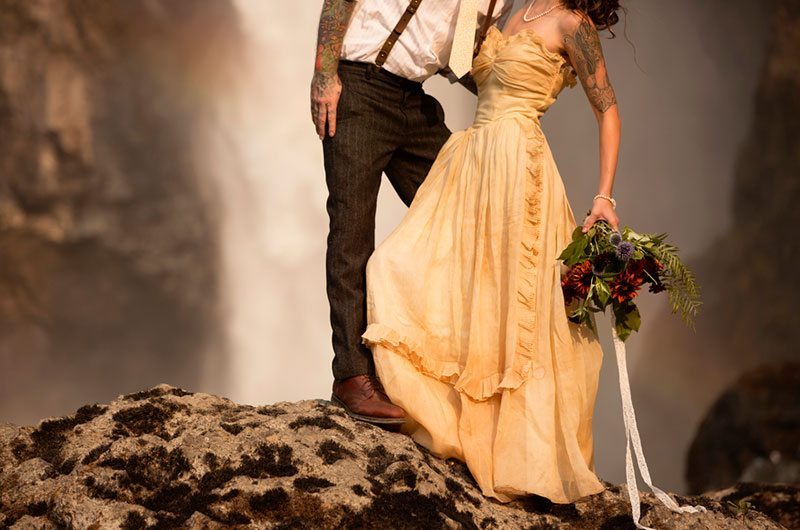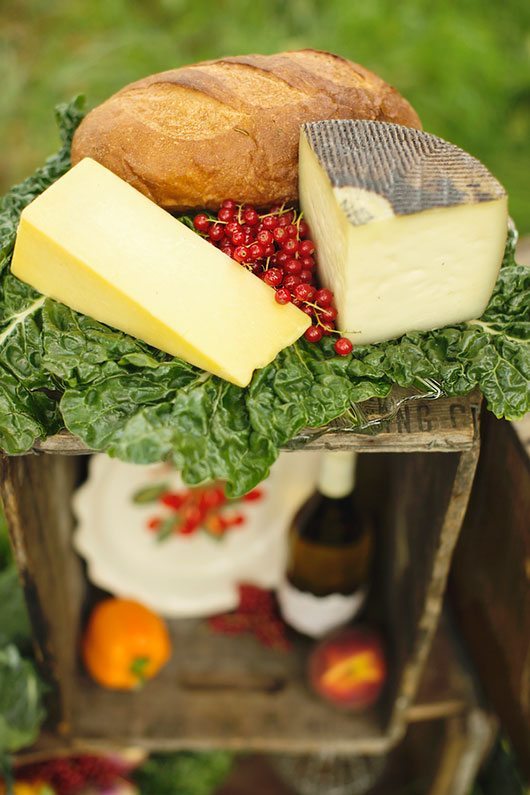 We love this antique off-white gown accessorized with the traditional pearl necklace and bracelet.  And because it's a strapless gown, the bride can show off her striking ink. If you have a groom who is less traditional than the usual suit and tie, try putting him in some trousers and suspenders.  It's a great way to still look special while also feeling relaxed.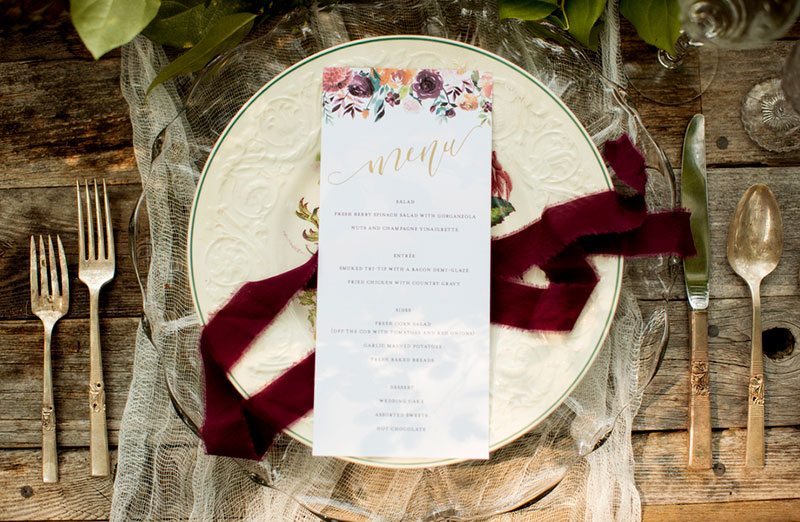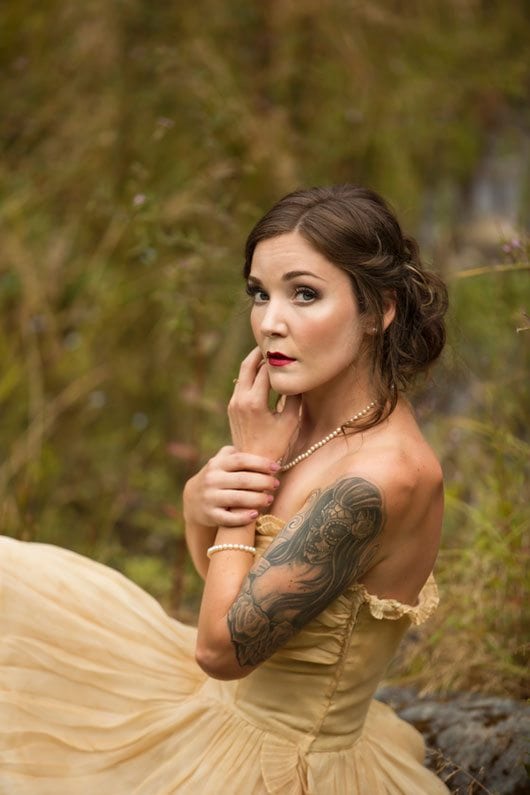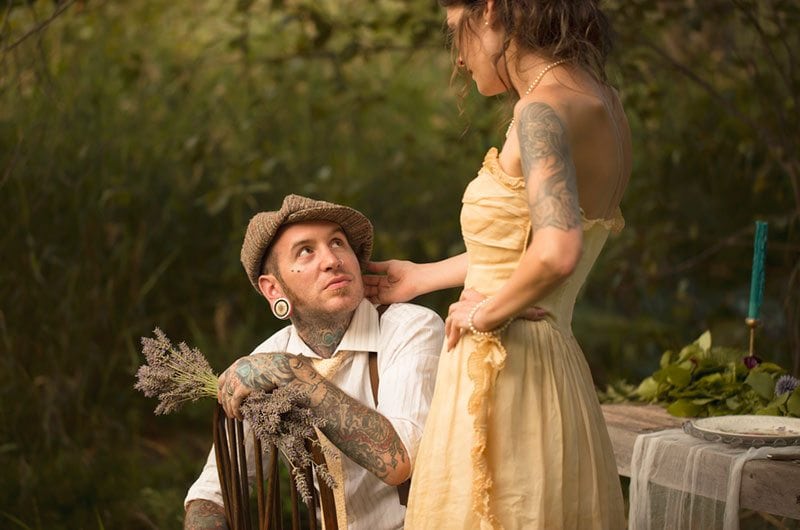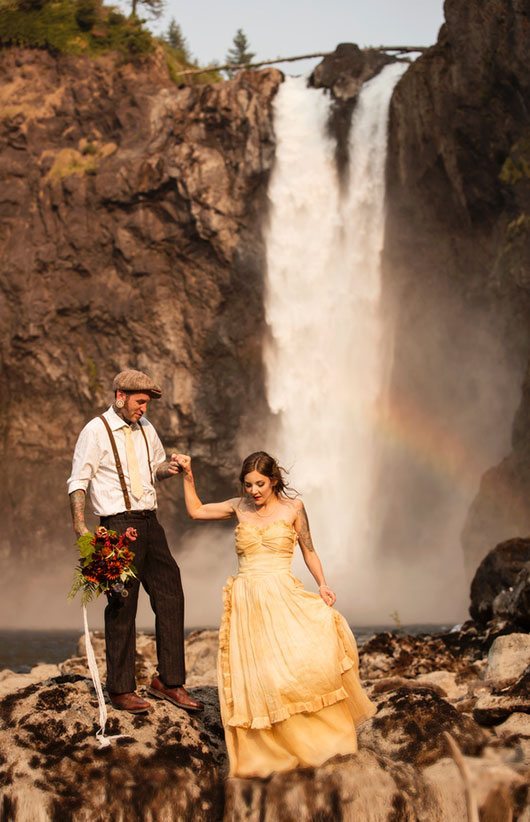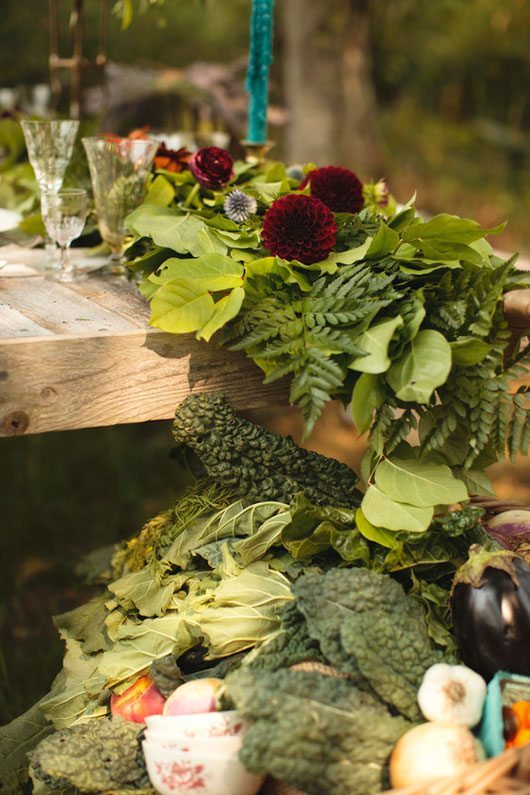 We know what TLC told you, but when it comes to bride and groom photos this is a waterfall that you're definitely going to want to chase.  If you have the opportunity to take you're wedding photos next to a waterfall, you definitely should, and this shoot proves why.  These images are absolutely stunning and the rainbow in front of the water makes these pictures feel even more magical.  You might have already found your pot of gold with your groom, but you're not going to want to miss out of these one in a life time images.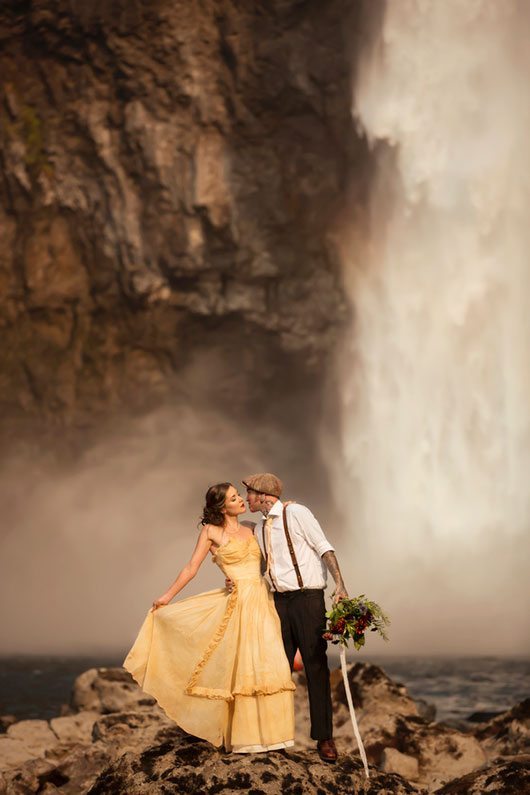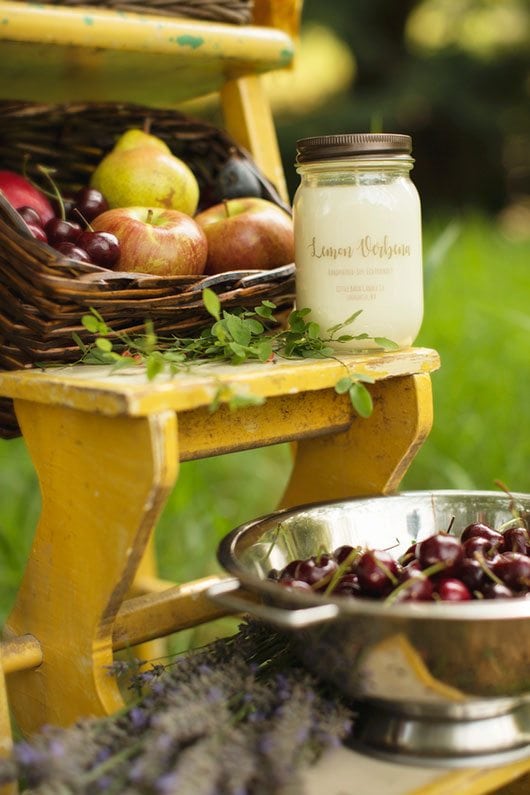 Love the outdoor feel of this shoot by want something with a little more color? Click here to view an outdoor wedding with a boho vibe and a pop of color.
photography: Frit~Fru | venue: Snoqualmie Falls | beauty: At Peace Salon and Spa & Beauclair Beauty Bar | equipment rental: Cobweb Antiques | specialty foods: Hey Sweets | homemade goods designer: Little Barn Candle Co. | calligrapher: Phenix Paper Co. | floral designer: Rusted Vase Floral Co. grooms attire: staghandmade