Romance (and proposals!) are in the air this Valentine's Day. James Allen, the online retailer of diamonds, engagement rings and bridal jewelry, has shared in many amazing proposal moments with the happy couples who have used their website to design their own unique engagement rings. Here are just a few proposal stories to warm your heart this Valentine's Day: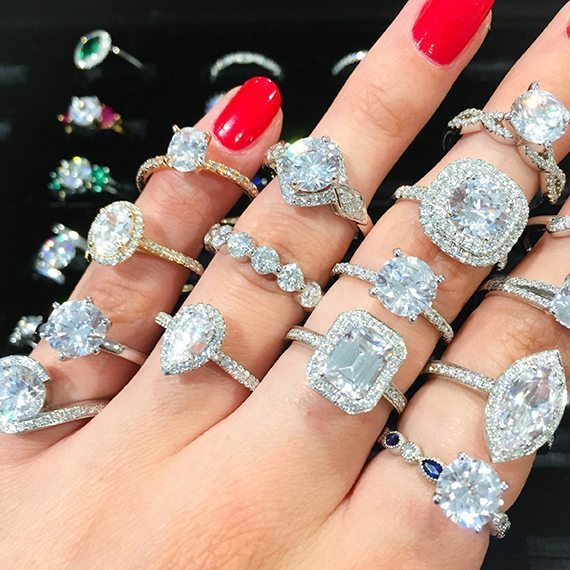 The Fake Photo Shoot: Roxanne and Louis
To celebrate our 5th year anniversary, we decided to travel to Seattle for a weekend away and out of the city. We had some extra time on our itinerary Saturday morning, so Louis suggested that we make a trip out to the Washington Park Arboretum to do "outdoorsy things" while we were in beautiful Seattle. He told me that "a friend-of-a-friend" who happened to be "an amateur photographer" was "planning" on shooting there that day and that she "needed" a few models. He knew that I would love the idea, and I would see it as a way to have something nice to remember the trip with.
So, we got dressed and ready to go take pictures that morning. Once we met the photographer at the arboretum, we casually walked around exploring and taking pictures here and there. Eventually, we came upon a secluded gazebo, and the rest was history…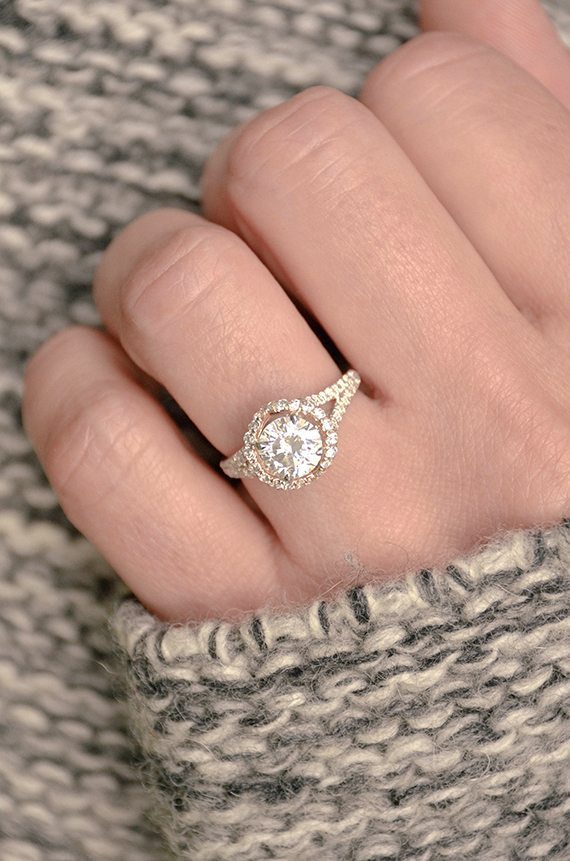 The Family Decoy: Kelsey and Drew
We decided to the weekend near Drew's home of Johnson City, Tennessee. We woke up Saturday morning, had breakfast with his mom and stepdad, and piled into the truck (with two bulldogs, mind you) and headed down to his grandfather's farm.
We had lunch and started walking the property line, looking at the old trees, waving at cows, and eventually heading down to the riverbank of the Nolichucky. As we were walking, Drew's grandfather started telling me stories of his childhood on the river and skinny dipping with his friends (you know the stories grandparents tell 😉 ). As I was trying to focus and listen to his story, I heard our song start playing out of nowhere (Swept Away by The Avett Brothers). I turned around to see Drew smiling at me and dropping to a knee….he told me some of the sweetest things I've ever heard him say that day and asked if I would take his last name. It turned into a tear-fest for all involved (including his stepdad and grandfather), and we celebrated with hugs and congratulations right there on the riverbank.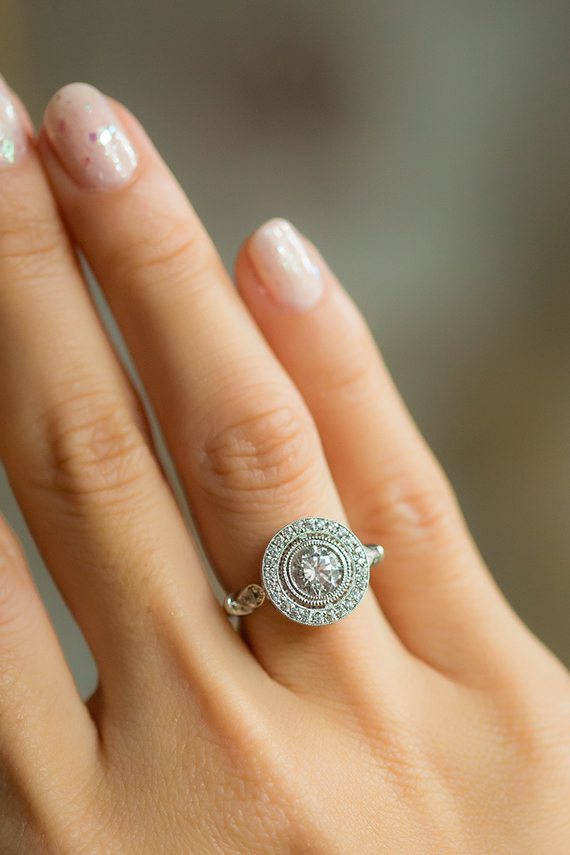 Feeling Inspired? Go to James Allen to check out more styles and get ideas and tips to create your own dream ring!