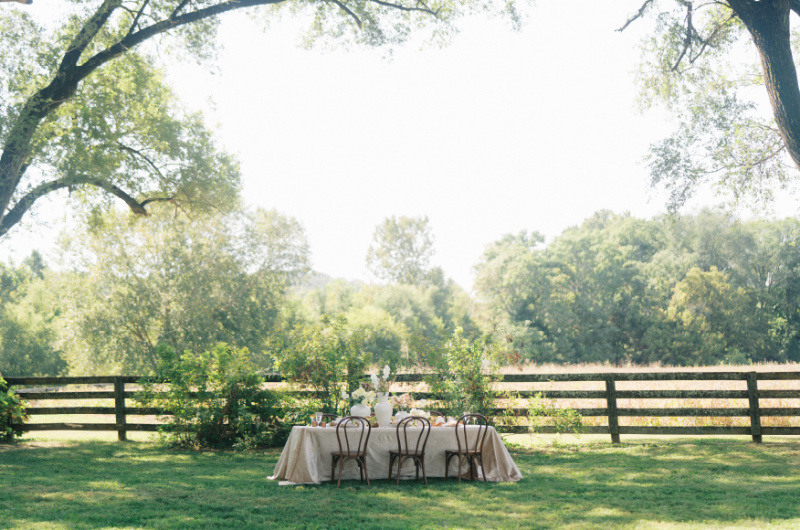 Inspired by classic and timeless detailing, this charming styled shoot in the Hills of Northern Kentucky emulates Southern beauty in Ralph Lauren style. Featuring a traditional bridal gown, a Ralph Lauren inspired white-suit jacket, tailored details, classic and modern place settings, rich florals, and gorgeous crimson red heels, this styled shoot is an elegant depiction of a timeless Southern charm wedding melded with touches of new designs.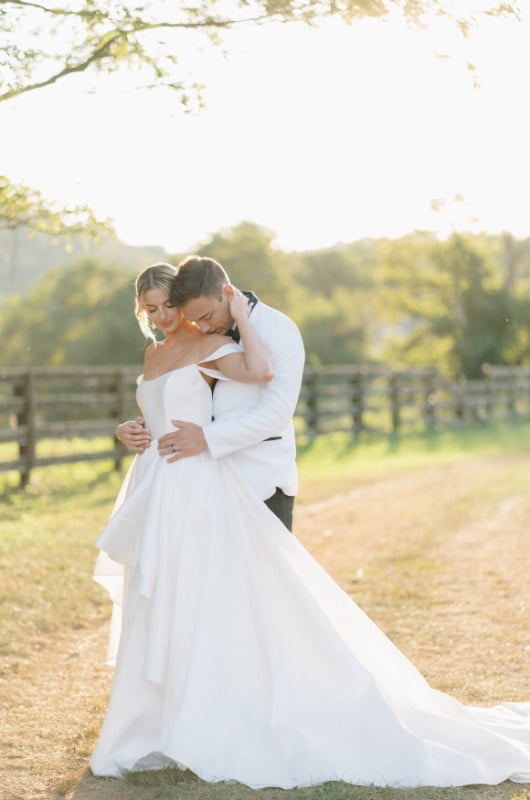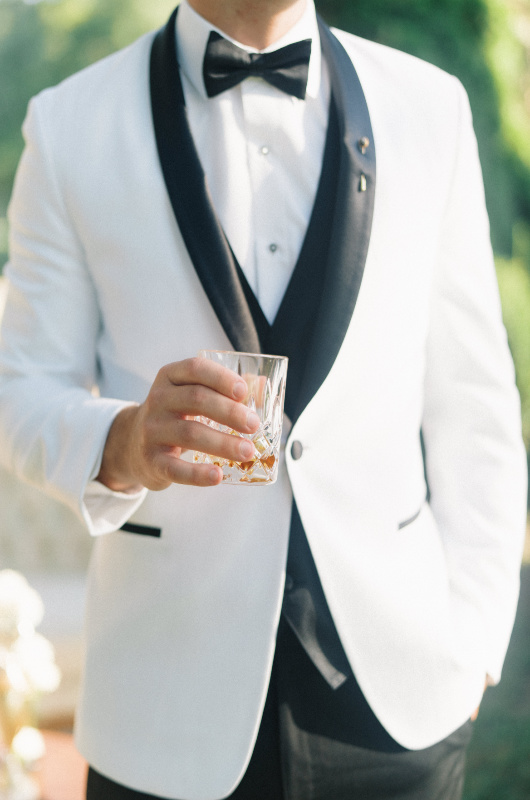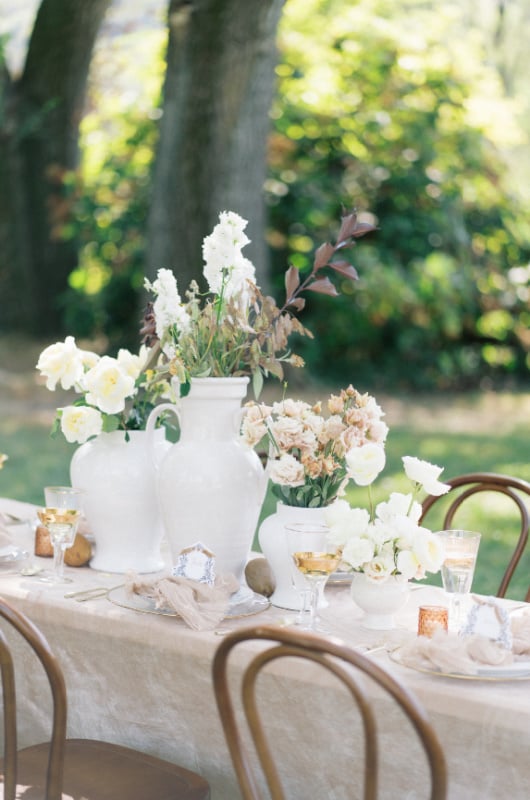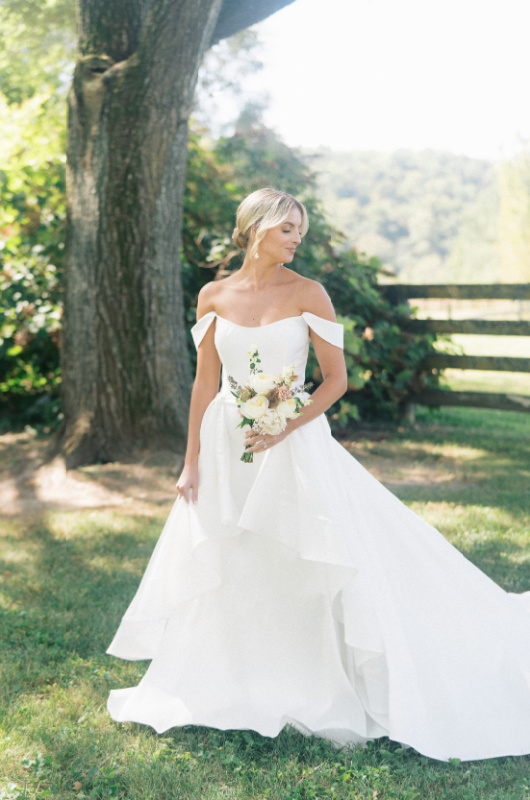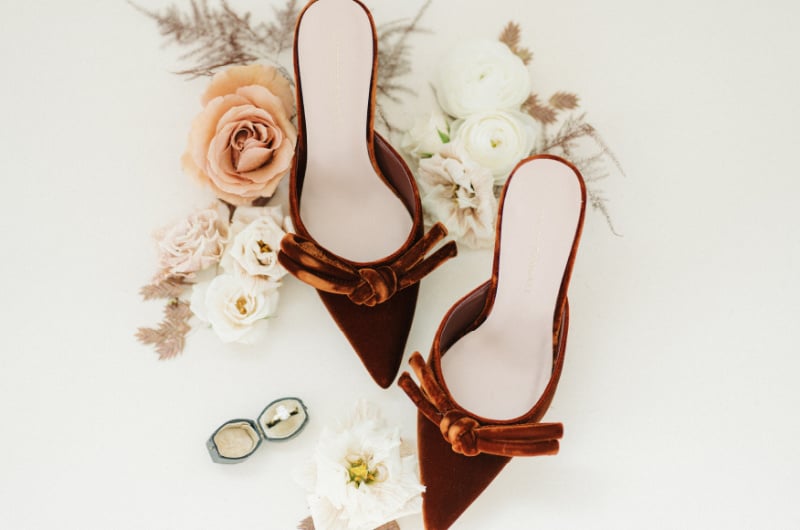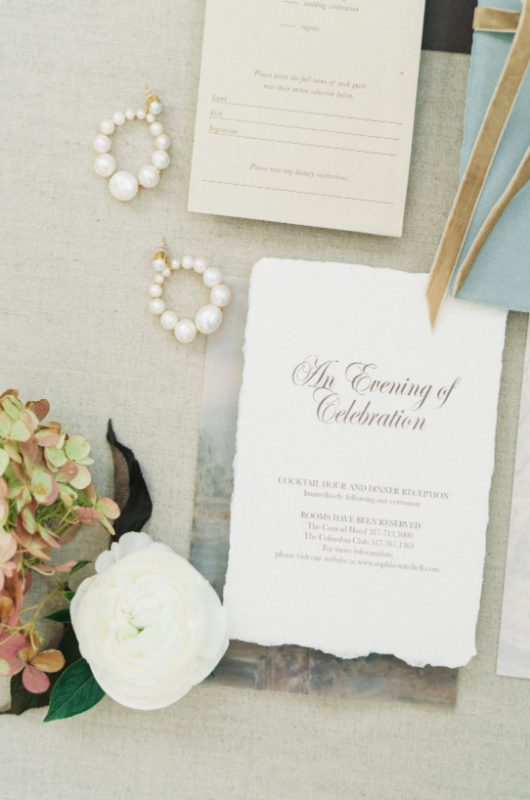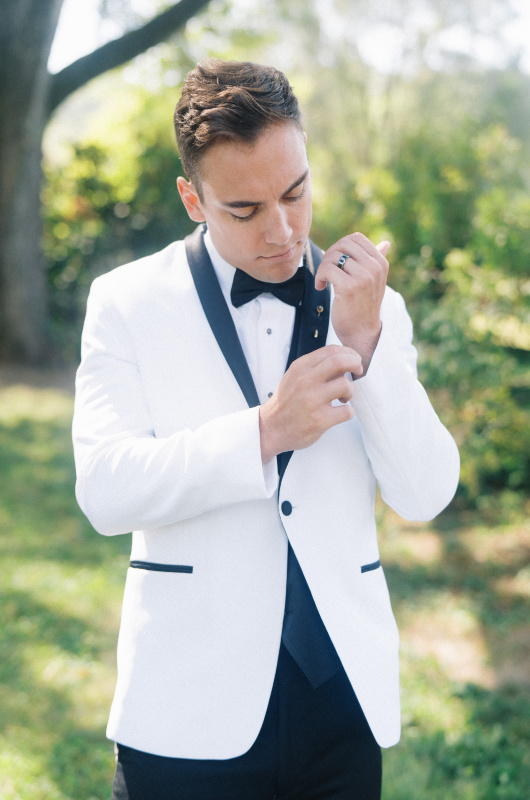 With its rolling hills, stunning rivers, classic Southern oak trees, and horses, Richwood on the River is the perfect location for a timeless Southern wedding. The property includes a Bed and Breakfast with beautiful cottages for guests. The 15 acre venue is just a five minute drive from the river, and provides a stunning, serene setting for a wedding weekend celebration. Designed by Creative in Bloom, the indoor reception table vignette was created as an "end of the night, perfectly done" piece. The table, set inside Richwood's main building, featured an abundance of cream and orange florals and gorgeous stacked plates in a classic, dark oak dining area. The style matches the outdoor vignette, surrounded by sprawling oaks and scenic views of the verdant property.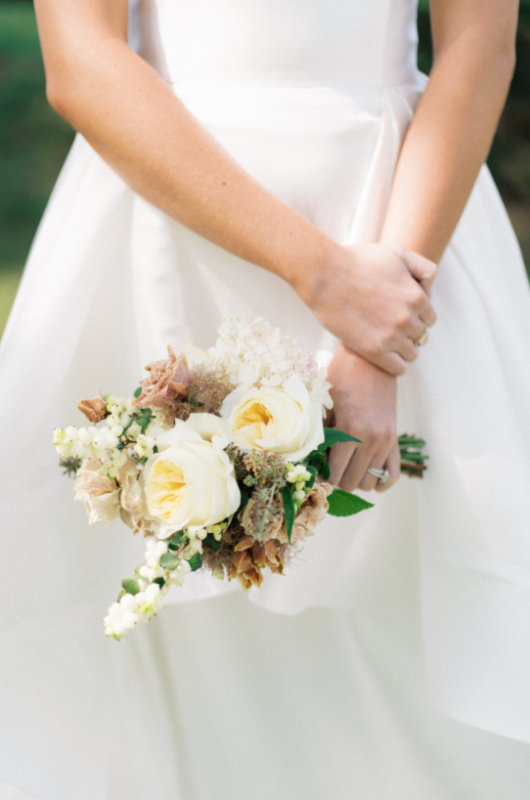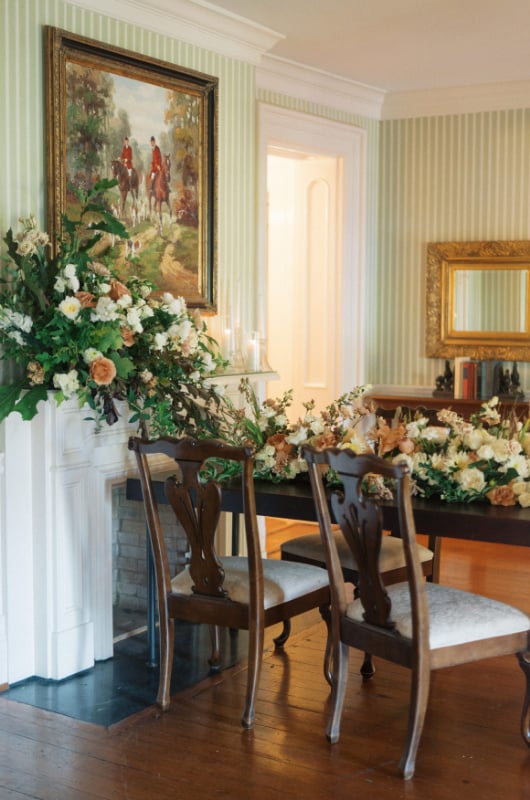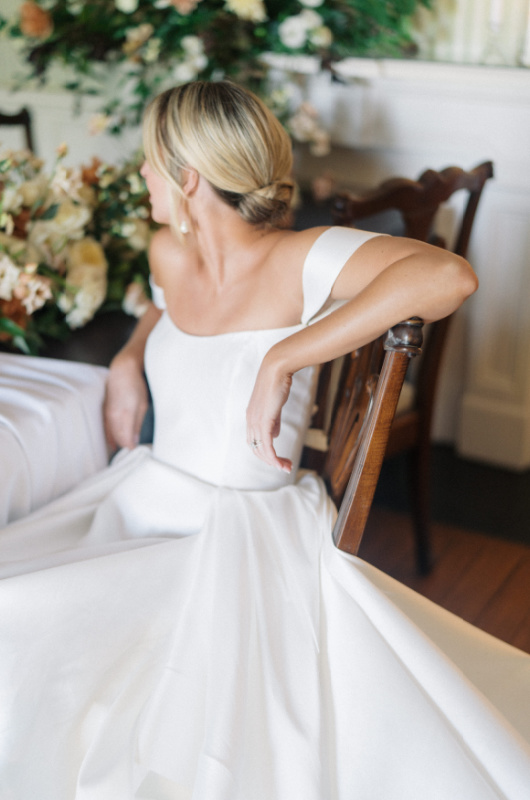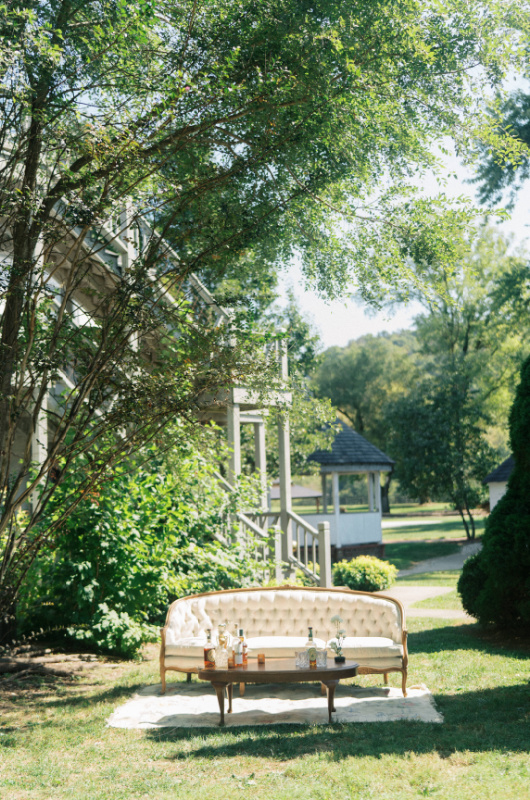 Crafted by Lauren of Laurilyn Floral Design, the captivating curved ceremony aisle added a modern touch to the traditional wedding detailing, while orange and cream flowers adron the wedding arch, complimenting the design of the indoor ceremony table. An assortment of the same flower hues lined the walkway path, resembling an enchanting wedding garden.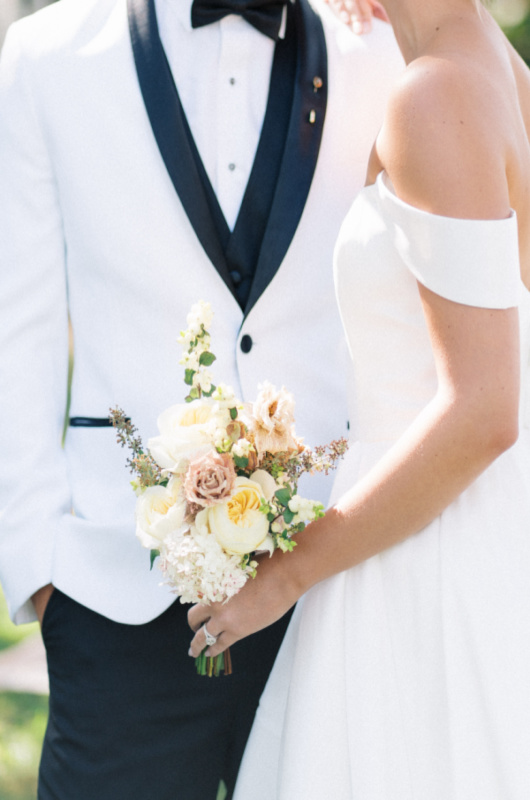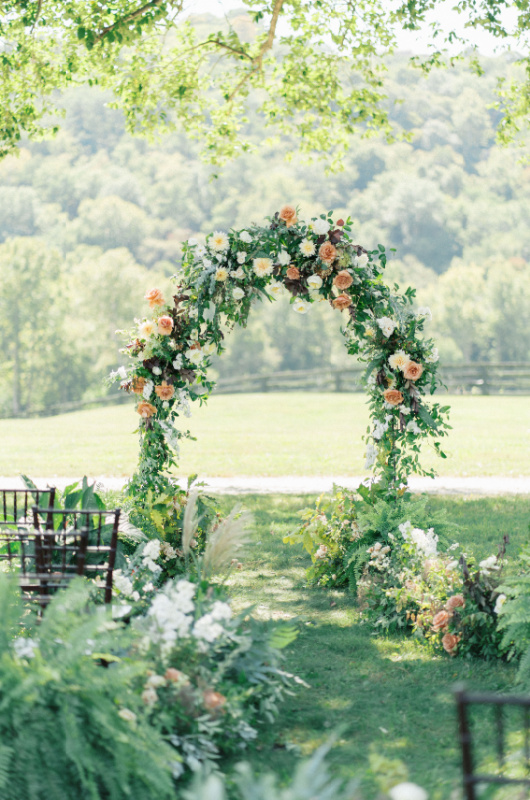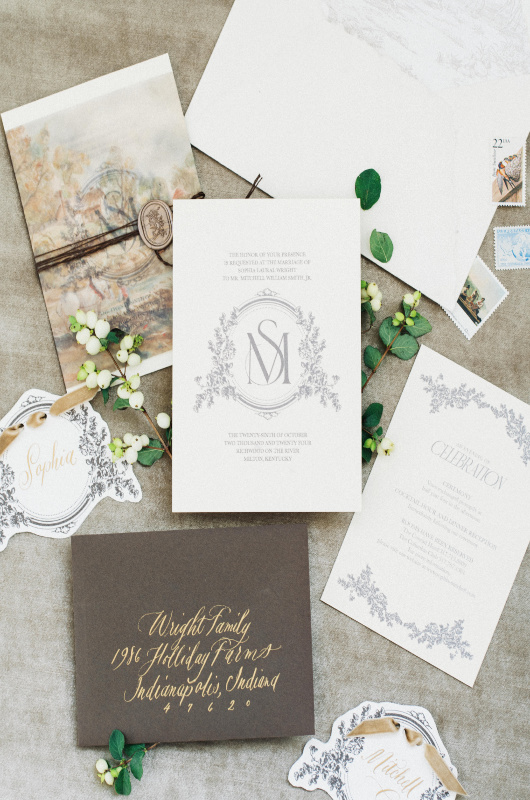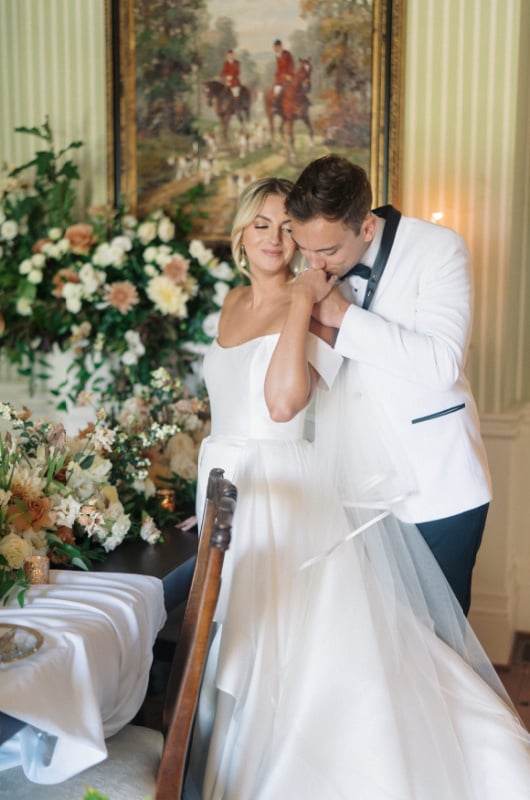 With the inspiration of Ralph Lauren's classic style, Christy of Creative in Bloom, Courtney Rose of Courtney Sinclair Photography, and Lauren of Laurilyn Floral Design loved working together to marry the history and beauty of the venue while incorporating modern additions to the shoot. Truvelle from the Frock Bridal did an excellent job with the bride's timeless wedding gown, which contrasted beautifully against the stunning floral arrangements, and the groom's Ralph Lauren suit jacket. For a breathtaking, charming Southern wedding in the rolling hills of Northern Kentucky, Richwood on the River inspires as an incredible destination for couples planning their dream wedding destination!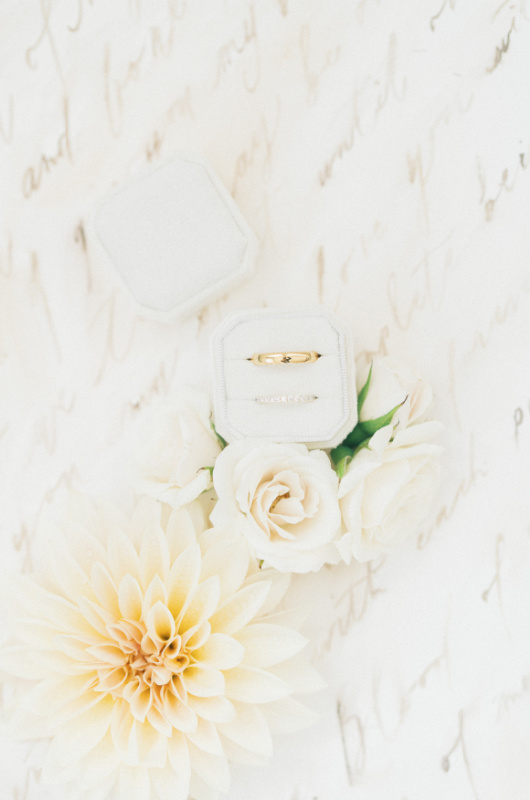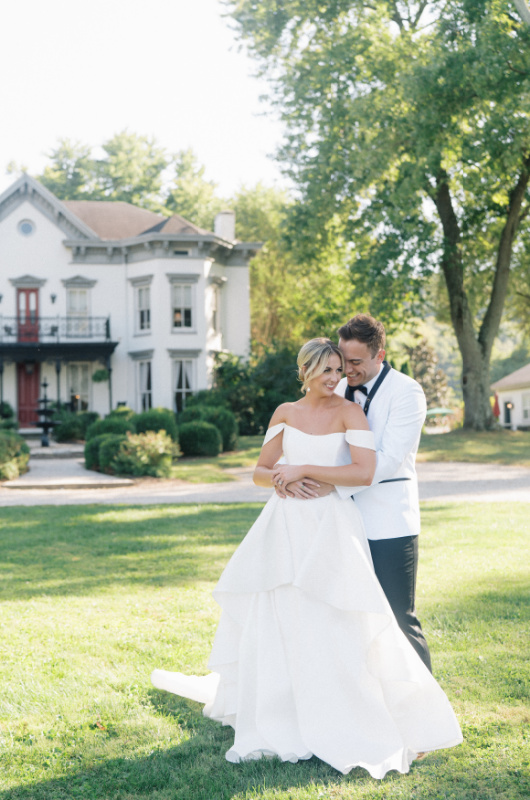 Submitted by Courtney Rose | photography: Courtney Sinclair Photography | planning & design: Creative in Bloom, LLC | venue: Richwood on the River | florals: Laurilyn Floral Design | dress: The Frock Bridal | hair & makeup: Southern Bridal Styles | chairs: Something True Planning | decor: Ralph Lauren Home | real couple: Libbie and Garret Wight