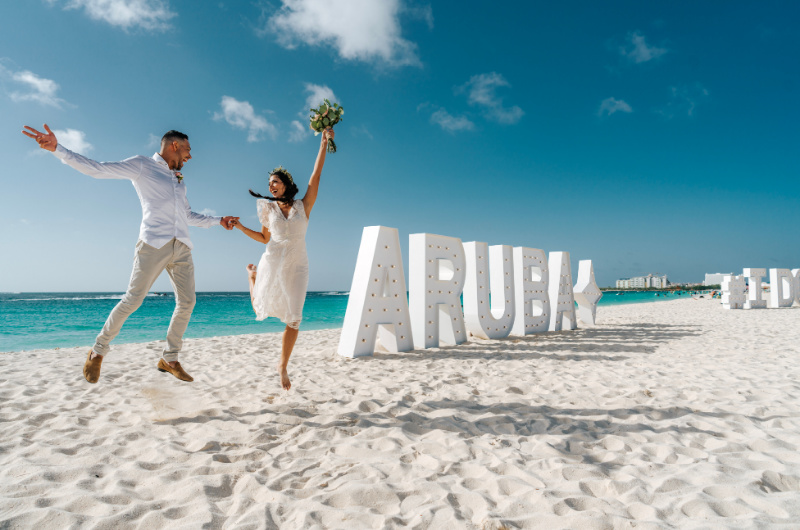 GET ACQUAINTED
Surrounded by its welcoming, white sandy beaches and turquoise waves, Aruba offers a widerange of romantic escapades into its historical and natural wonders, in addition to its award-winning resorts and world-class dining experiences. Whether you are looking for a tranquil and private lover's getaway, like Bucuti and Tara, a warm, family-friendly environment, as offered by Marriott, or a high-class experience with a royal reputation, such as The Hilton Aruba Caribbean Resort & Casino, the near 70-mile desert island will delight you with its beach resort selections as you get ready for one of the Caribbean's largest vow renewal ceremonies: Aruba I Do.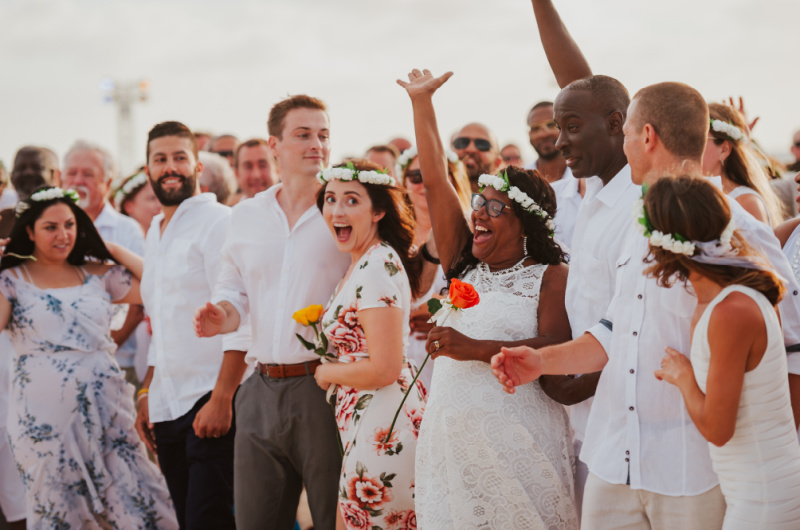 SETTING THE SCENE
Just a short drive from the airport to the hotel strip, you'll find that the heart of The One Happy Island is peppered with brightly colored shops, southwest-pointing Divi Divi trees, and the occasional sunbathing iguana. Enjoy one of the best spas on the island at The Hilton Aruba Caribbean Resort & Casino, Aruba's first and most long-lasting hotel, which includes a beautiful
outdoor couple's cabana for luxury massages just a short walk from its bird sanctuary.
GET THE DISH
Set the tone for your special day by enjoying a luxurious beachside picnic set up by the lovely ladies in the pink van, Picnic Aruba, who offer fresh coffee, mimosa, charcuterie boxes, and romantic music under your gorgeous tent canopy. Can't wait for a taste of the island? Craft the iconic "Aruba Ariba" cocktail at home! Created by Mr. Juan "Jocky" Tromp on July 1, 1963, at the Hilton Resort, this drink carries fun tropical notes that capture the joys found on the island. Combine ½ oz Vodka, ½ oz White Rum, ¼ oz Creme de Banana, 1 ½ oz pineapple juice, 3 oz orange juice, and ¾ oz Grenadine. Shake them all together and pour over ice.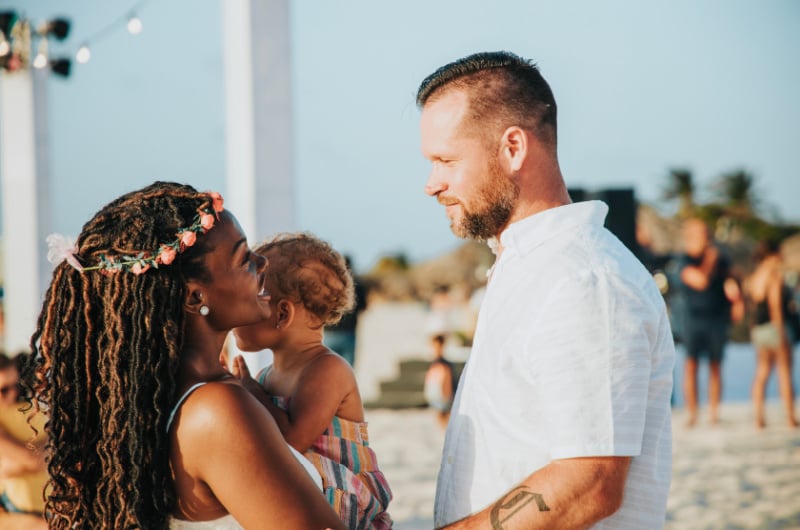 WE SIMPLY ADORE
By evening, you and your spouse can make your way to Eagle Beach, where hundreds of couples from across the globe will join you in the recommit of love to one another at the "Aruba I Do" ceremony. This yearly tradition swells as the sun sets. Couples cherish the moment, posing for pictures in the scattered photo booths, before concluding with a champagne toast in beautiful "I DO" flutes and a romantic first dance.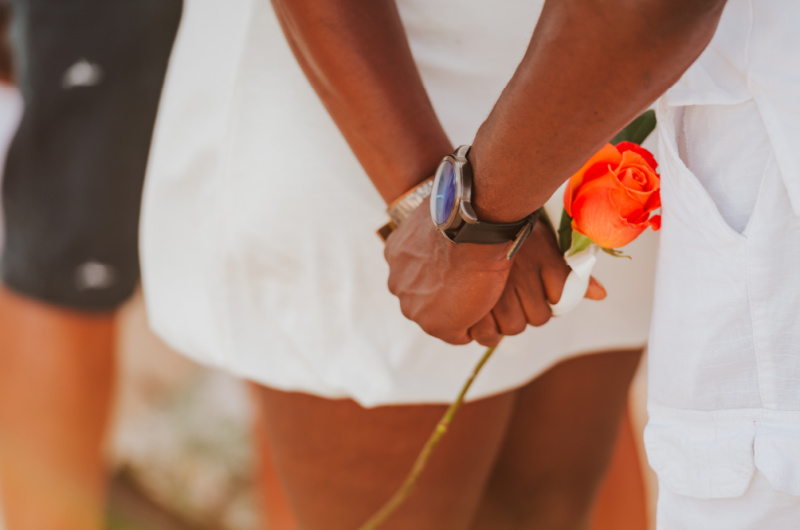 OUT AND ABOUT
Whether you want to feed your inner history buff by exploring the Spanish gold mills of the Bushiribana Ruins in Arikok National Park or experience the roar of the waves against remaining natural land bridge, wherever you go, keep an ear out for the beautiful Papiamento, a Portuguese-based creole language spoken by the local Dutch Caribbean.