A premier decorator and retail shop owner in Memphis for over 30 years, Lisa launched into a new venture in May 2013 with the opening of Lisa Mallory Linens and Bridal Gift Registry. The new store is really an extension of Lisa's decorating expertise, specializing in fine linens for bed, bath and table.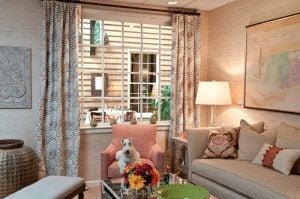 The store stocks many beautiful items and has  a full line of samples from our vendors. Now a customer can come in and work with our friendly and knowledgeable staff to create their dream bedroom or bath, starting from scratch or incorporating  existing fabrics, wallpapers, colors, etc.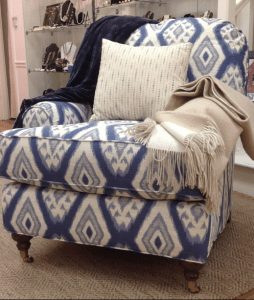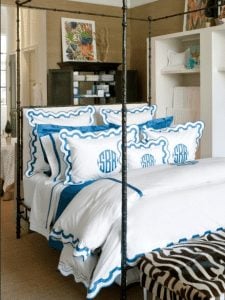 All brides need linens and love to see their new monogram. Lisa Mallory Linens is the perfect spot  to start your collection! If you are a bride to be, come in and register or check our website lisamallorydesign.com to see if the couple you are shopping for is registered.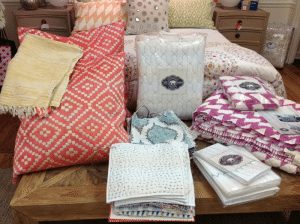 The gift registry is also good for items at Lisa Mallory Interior Design shop where you will find all kinds of  lamps, mirrors, furniture and decorative accessories for your new home. We can also help you with ideas for bridesmaid gifts.
Some of the brands we carry include:
 John Matouk        matouk.com
John Robshaw      johnrobshaw.com
Lili Alessandra      lilialessandra.com
Traditions Linens  traditionslinens.com
Legacy Home       legacy linens.com
Marigot Collection marigotcollection.com
Stephanie Johnson  stephaniejohnson.com
The Pillow Bar      pillowbar.com
Stones and Pearls   stonesandpearls.com  and on lisamallorydesign.com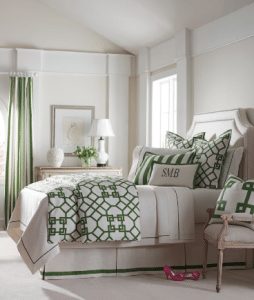 Lisa Mallory is located in Memphis, Tennessee and should not be missed by any bride looking to make her newlywed house a home!
Visit Lisa Mallory Interior Design on Facebook!