We're Revving Up For Our New Cover!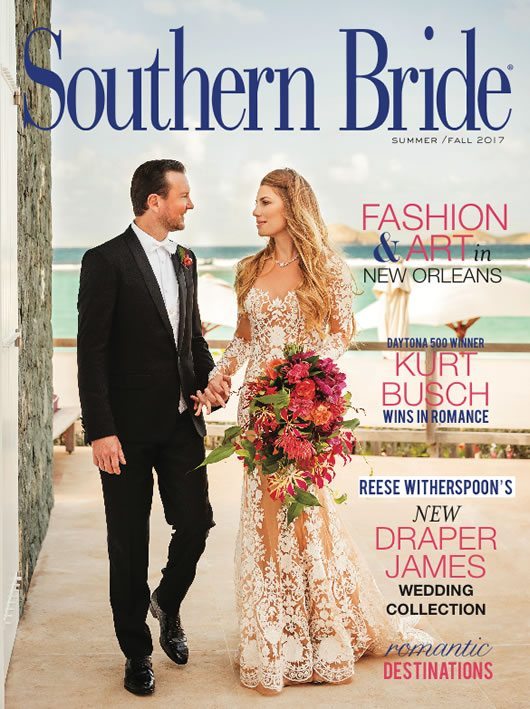 Calling all NASCAR and Southern Bride fans. You can start your engines because our new cover is out now!
Featuring NASCAR driver Kurt Busch with his new bride, professional polo player and model, Ashley Van Metre. Who wouldn't want to pick up a copy and drool over their amazing wedding?  From the gown and the rings, to the flowers and exotic destination, this wedding is a tropical paradise. Spoiler alert: Steven Tyler even makes an appearance.
You may purchase a digital copy of our 2017 Summer/Fall issue HERE and printed copy HERE or simply check your local magazine stands.