Finding the perfect Valentine's Day gift for your partner can be challenging for even the most clever Cupid. If you're wondering what to get your partner for Valentine's Day, we've rounded up a Valentine's Day gift guide with a few of our favorite products that are sure to slay your Valentine's heart.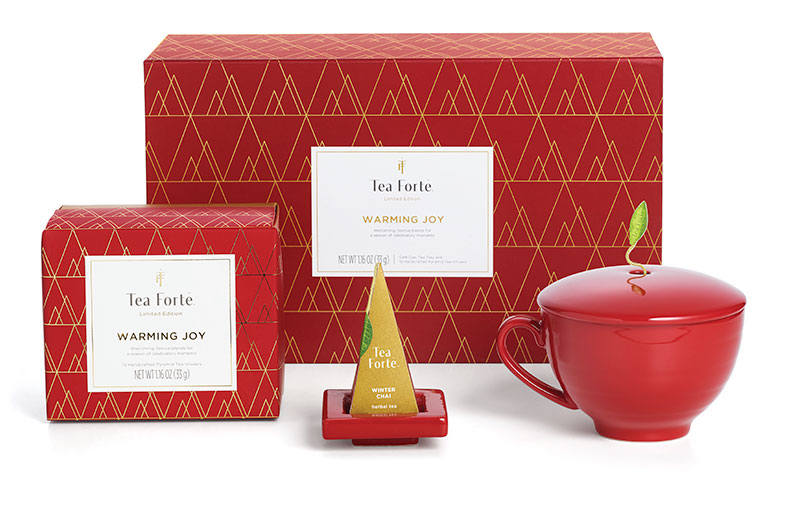 Add some steam to your relationship with an amazing selection of teas in the Warming Joy gift set box from Tea Forté. Made with sweet baking spices, bright fruit, and the finest tea leaves, this gift will make your Valentine's Day shine. The gift set box includes a café cup, tea tray to hold your infuser after steeping, and a Mini Petite Presentation Box of ten infusers, so you can feel like a barista as you sample many different teas.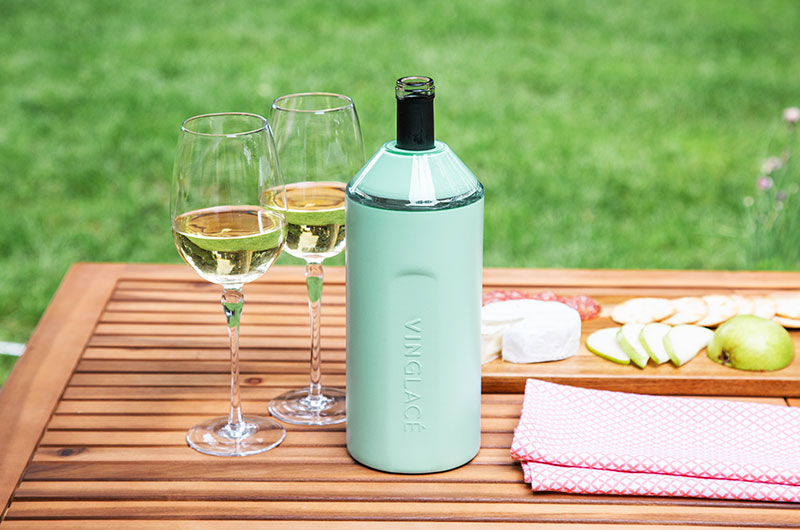 The wine-lover in your life will adore the stainless steel wine chiller from
Vinglace
. Just place a chilled bottle of wine, rosé, or champagne into the chiller and your bottle will remain perfectly cooled for hours. Vinglace's double-walled, vacuum-insulated stainless steel eliminates drippy condensation, so you can sip and savor your wine without the mess!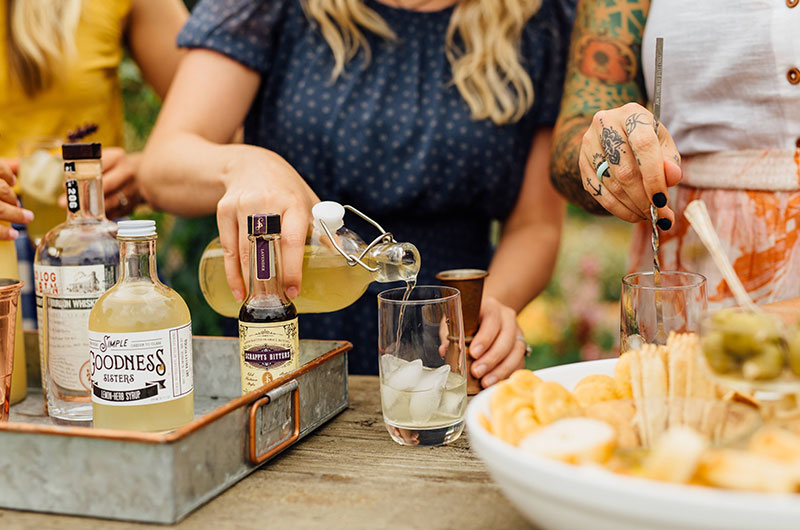 Shaken or stirred, the non-alcoholic cocktail syrups from
Simple Goodness Sisters
are the perfect enhancement to your Valentine's Day celebrations. These drink syrups are naturally sweet, harvested from the garden and free from chemicals and preservatives. Whether you bake a treat or serve up some cocktails for your Valentine's date night, you'll find that the best ingredients make these syrups irresistible when mixed into cocktails or drizzled over desserts.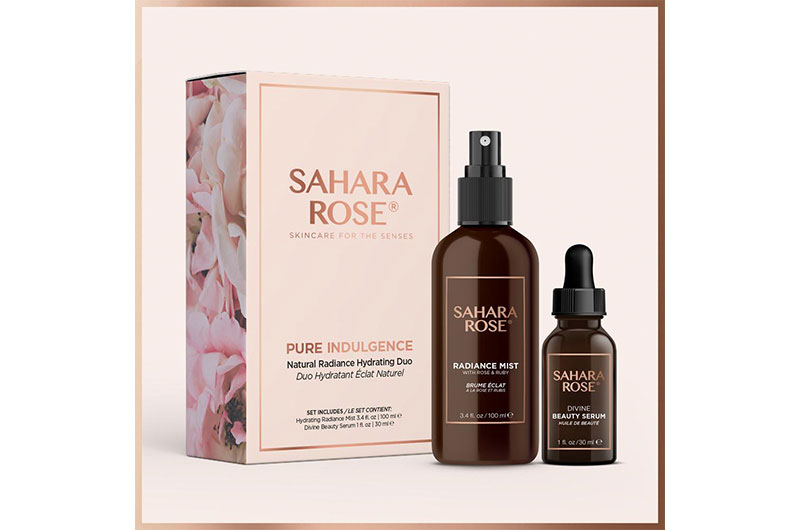 The
Pure Indulgence Set
from Sahara Rose creates clean, non-toxic, and vegan skin care for the senses—perfect for a significant other whose skincare regimen is sacred. This two-step set includes the Hydrating Radiance Mist, made of youth-boosting rose petals and ruby crystals, and the Divine Beauty Serum, which helps relieve and smooth dry skin. As a woman-owned brand, ten percent of Sahara Rose's net sales support underprivileged girls' education.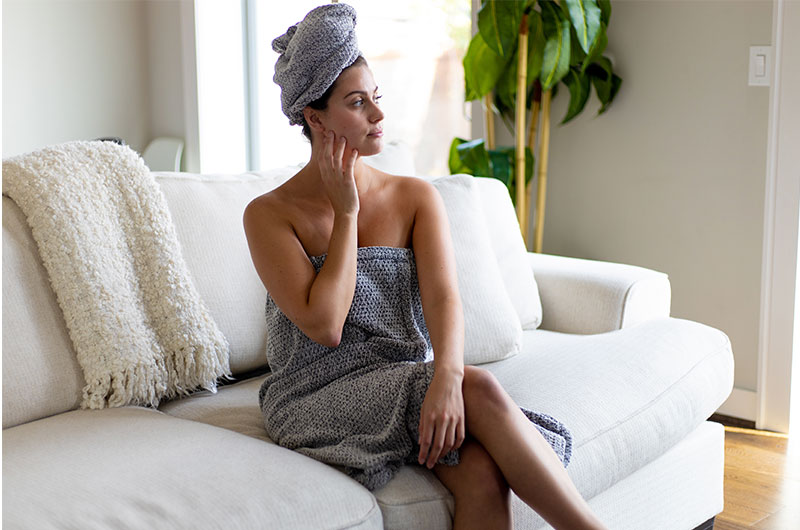 Cuddle up and get cozy with the
towel wraps
from Everplush. Powered by Everplush® technology, the Cozy Bath Wrap is plush, luxurious, and made to last. These towels feel like cotton but are made out of microfiber, so they absorb more water than regular towels do. These towels are so soft that they will turn any shower or bath into a luxurious spa experience. Everplush makes
towels
too.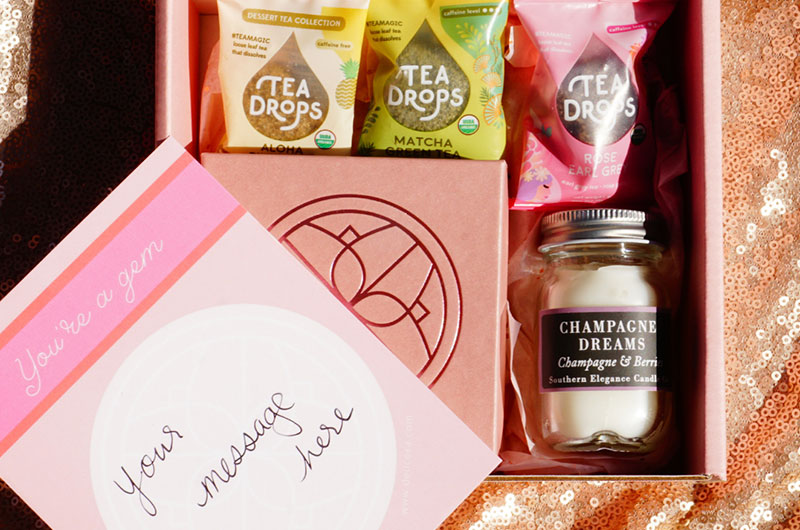 Treat your partner to some extra TLC with the
Care Packages from Delicora
. These bright and fun care packages can be purchased separately or added onto a jewelry purchase from Delicora to make the perfect surprise. The add-on includes a personalized card, elegant candle, and three tea drops in delicious flavors like Rose Earl Grey, Matcha Green Tea, and Pineapple Chamomile.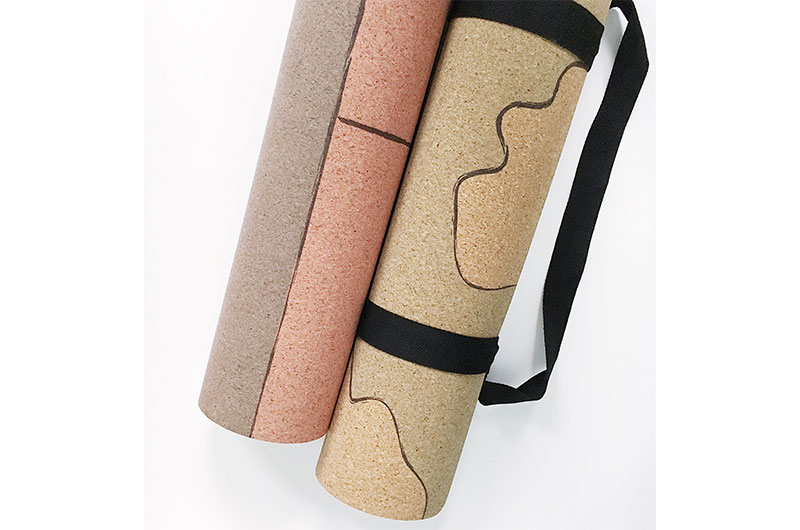 The wellness guru in your life will adore the artistic cork yoga mats from
Scoria
. Made from sustainably harvested cork, these yoga mats are an eco-friendly way to practice yoga, stretching, and meditation. Scoria partners with Feeding Children Everywhere, who serves plant-based, nutritious meals to children in need, so you can give back as you give.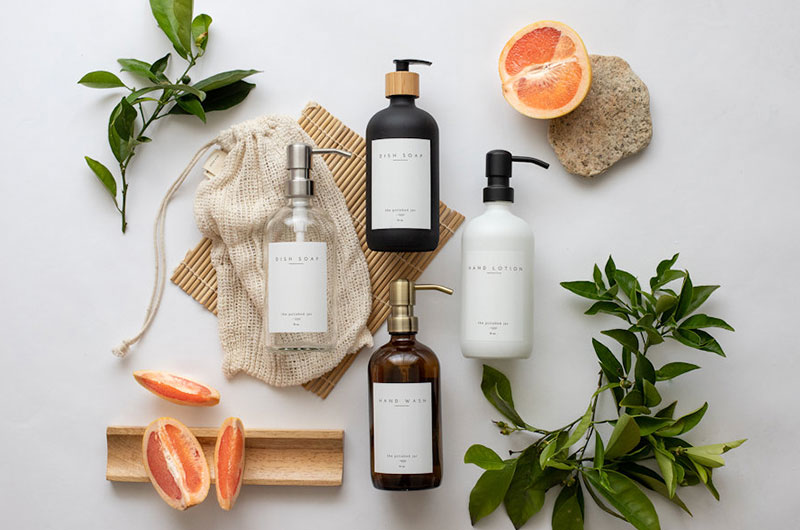 For fans of Marie Kondo and Joanna Gaines, the ceramic jars from
The Polished Jar
combine practicality with interior design. Personalize these jars to complement the rooms in your home and fill them with your favorite soaps, lotions, and cleaners for a design accent that's both modern and polished.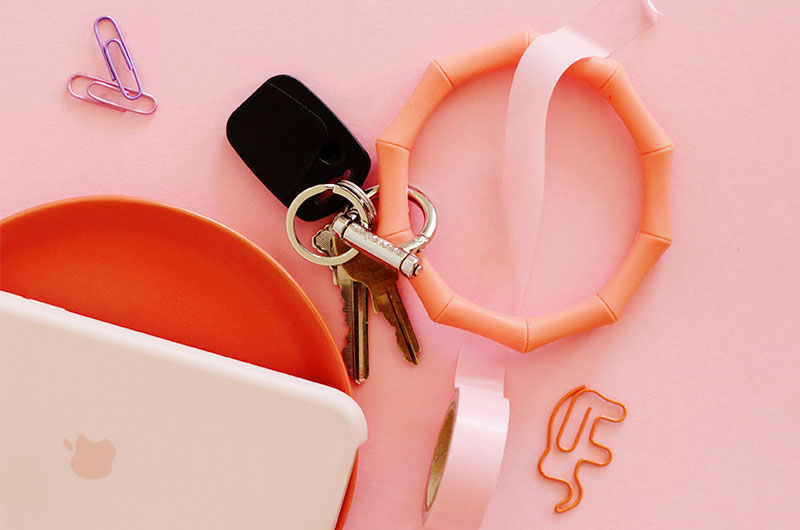 Give your special someone an extra helping hand with this bracelet keyring from
Bangle and Babe
. Made from food-grade silicone, these keyrings are flexible enough to fit in your pocket or handbag and can be cleaned easily. Style meets function in this incredible gift. Available in three styles, in over twenty colors, and with four different clasp metal finishes, you can easily find the perfect keyring for your partner.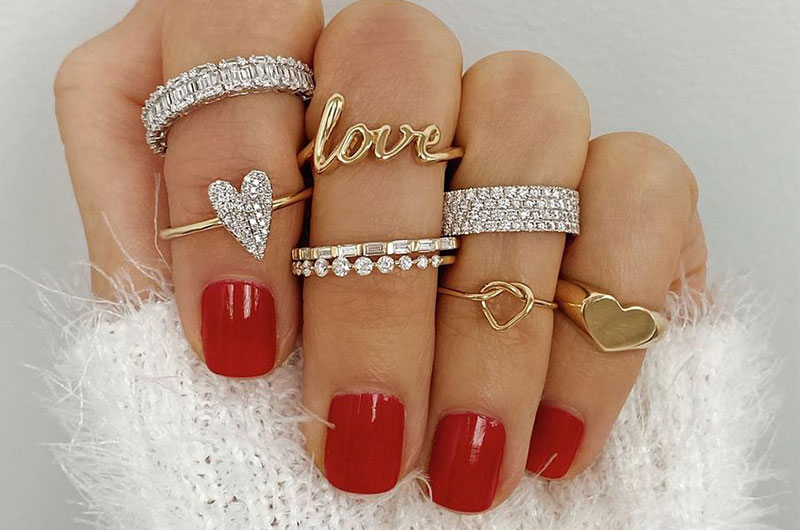 Dazzle your partner with the finer things from
Ring Concierge
, who offers plenty of affordable and elegant rings, earrings, bracelets, necklaces, and anklets. In styles that range from $250 to over $5,000 in 14K yellow, white, and rose gold, you can be sure to find a piece of fine jewelry at your price point. Ring Concierge also offers two engagement ring collections,
Bespoke Bridal
and
VOW by RC
, with customizable options to meet your preferences. Ring Concierge has a piece of jewelry for everyone and knows what to get your partner for Valentine's Day.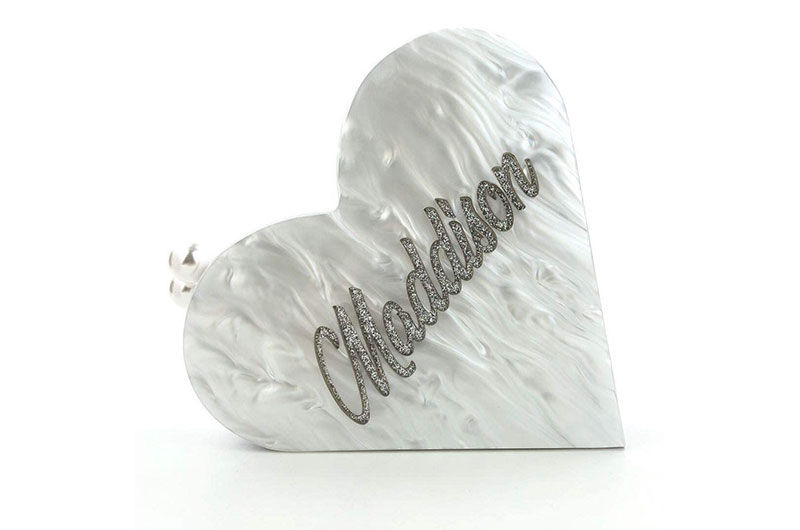 And don't forget about your galentines! The heart-shaped Acrylic Box Bag from Rae of Light makes for a fun bridesmaid gift for all of your besties. Your bridesmaids will coordinate in style while they use this fashionable accessory to hold their lipstick and essentials on your big day. If you're looking for an extra personal touch, tailor this clutch by customizing its color, font, clasp, and shape to fit your galentine's aesthetic.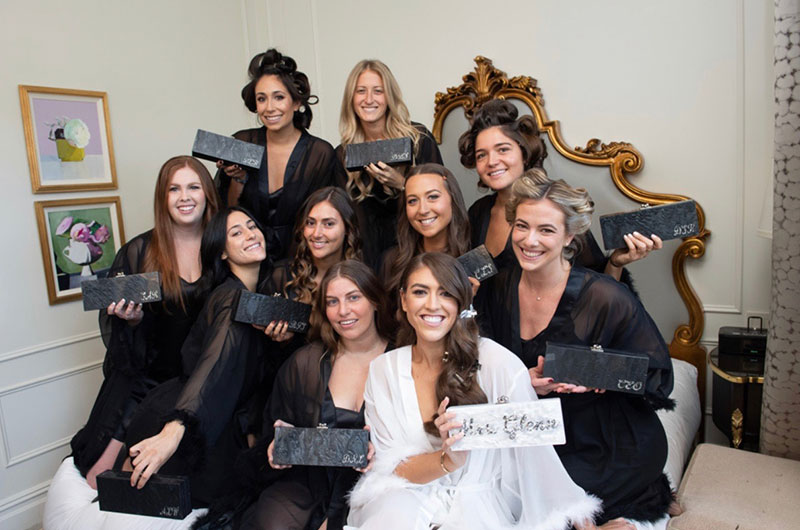 Whether you've been dating for a few months or you're newly engaged to be married, this Valentine's Day gift guide holds countless possibilities for what to get your partner. Stay loyal to the classic dessert and jewelry gift combination or opt for a more personal Valentine's gift that fits your partner's personality. Either way, these gifts promise to be romantic tokens of a holiday celebrating the love you two share.
Image Credits (in order of appearance): Tea Forté, Vinglace, Simple Goodness Sisters, Sahara Rose, Everplush, Delicora, Scoria, The Polished Jar, Bangle and Babe, Ring Concierge, Rae of Light