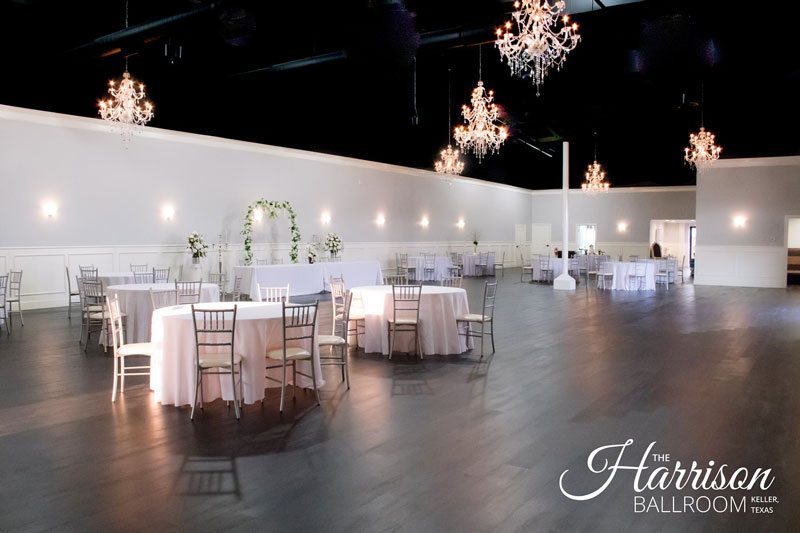 The Harrison Ballroom located in Keller/Fort Worth, Texas is a hidden treasure for brides looking for a unique venue for their wedding and/or reception. The ballroom itself is a beautiful blank canvas featuring gorgeous chandeliers that exude elegance. The space can be set up for a wedding then transformed to a reception, it all depends on the wishes of the bride and groom. Often the room is set for the reception with chapel style seating on the dance floor leaving very little to flip after the ceremony, however some brides choose to have their guests sit at the reception tables during the ceremony. Others choose to do a room flip that typically takes 30 minutes (or longer depending on the size of the event and the amount of decorating the bride has planned.) During this time the guests can mingle and enjoy a cocktail on the lovely lighted patio or will be in their sister venue right next door, Celebration Party and Event Center.
There are no restrictions on outside catering and it's BYOB – which brides and grooms always LOVE. This allows the couple to do whatever their hearts may desire when it comes to menus and drink service.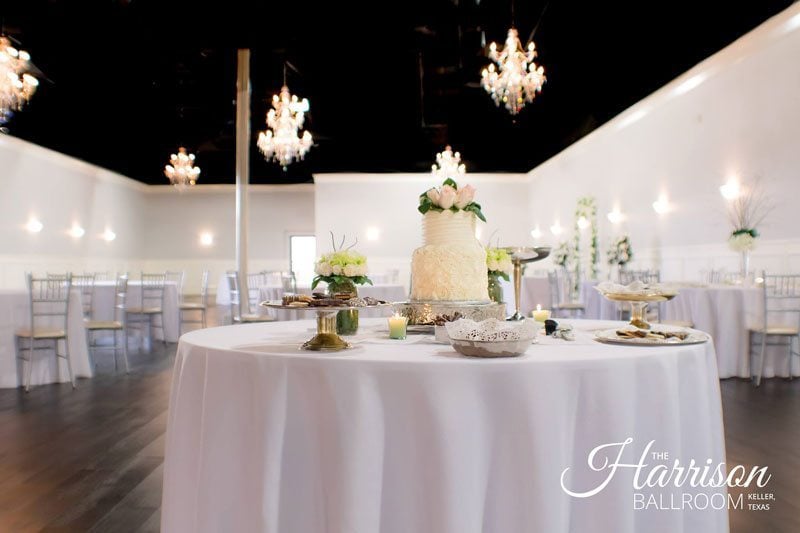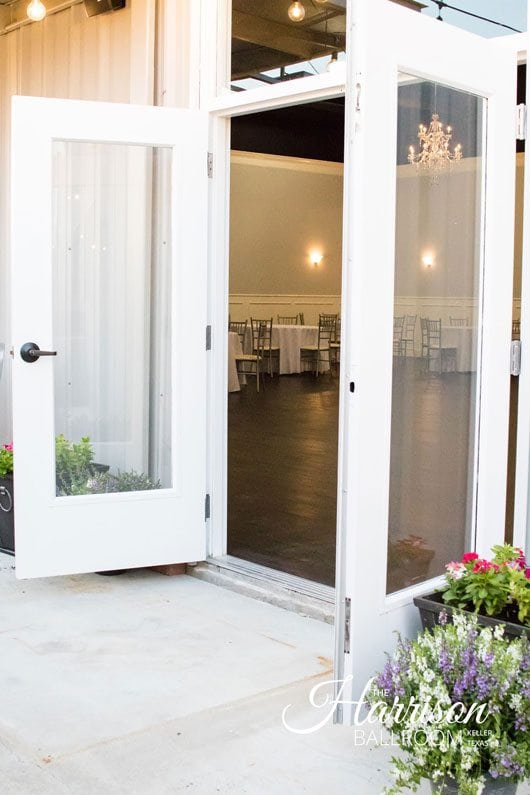 With an economical rental fee, flexible options for catering and space set up, another feature The Harrison Ballroom has is the ability to add on their sister venue, Celebration Party and Event Center. This area is the perfect place to entertain the children during an event and is every bride's dream come true. It's a wonderland full of fun and play that children of all ages will enjoy. Let's face it,  kids are cute, but it's nice to have a space for them to enjoy and be entertained while the wedding festivities take place. There are not many wedding venues that offer this type of ad-on and is one big thing that sets The Harrison Ballroom apart from other venues.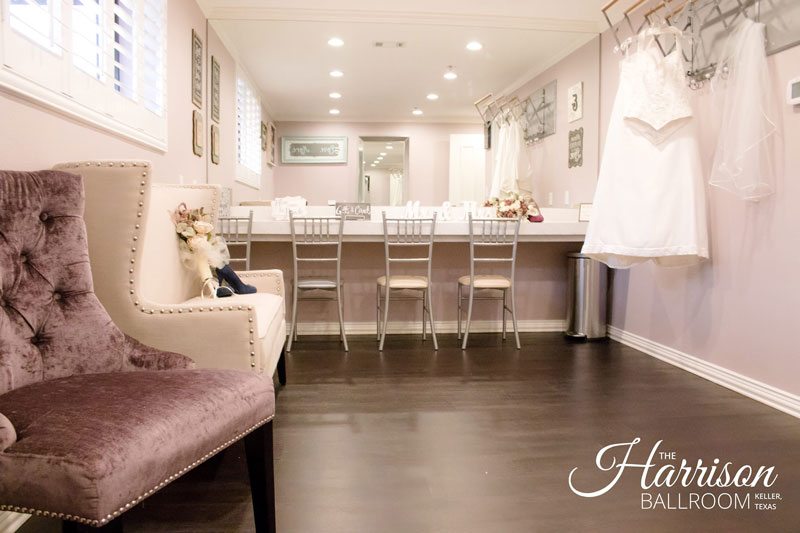 The beautiful atmosphere does not stop in the ballroom, the Private Bridal Suite is also an elegant space for the bride and her gals to relax and get ready before the wedding or retreat during the festivities for touch ups. The luxury furnishings make it a beautiful space that bride's always fall in love with. And don't worry, they didn't forget about the guys! There's a Groom's Room and lounge area, as well.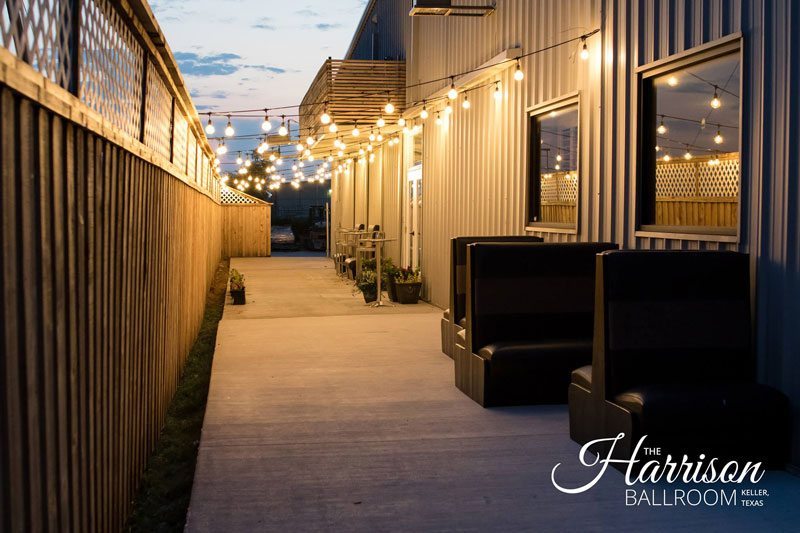 Everything a bride could want and more awaits at The Harrison Ballroom, including:
Silver Chiavari Chairs + 60 inch Round Reception Tables (seats 8-10)
Tables & Linens for Buffet, Cake, Gifts & DJ
Mobile Bar Placed To Your Preference
Custom Room Lighting + Easels to Display Bridal or Engagement Portrait
Indoor/Outdoor Sound System
Video System with Projector & Screen for Slideshow
Caterer's Kitchen With Ice Machine
On-Site Facility Manager the Day of Your Event
Access to Venue for Engagement & Bridal Portraits
Wednesday or Thursday Rehearsal Time Slot (1 hour based on availability)
Let the amazing staff at The Harrison Ballroom customize your big day dreams and vision. And also keep in mind that Celebration Party and Event Center is a one of a kind venue for kids parties or family gatherings.