This perfect little invitation suite pairs elegant calligraphy with fun and unique individual details inspired by the bride and groom. Your wedding invitation absolutely sets the tone for the entire event, so shouldn't it be perfect?
Eliza Gwendalyn, artist and all around cool chick, is so kind to share the suite with the story behind it.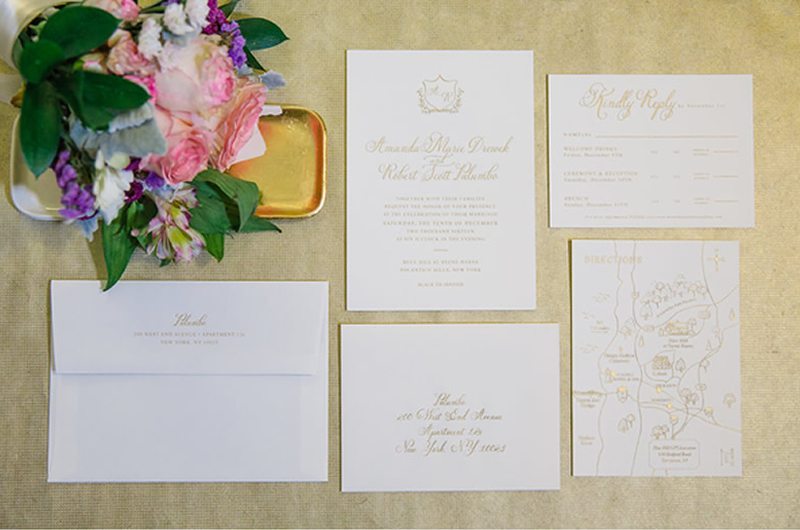 I had the honor of designing this beautiful gold and white calligraphy invitation suite for Amanda & Robert Palumbo back in the summer of 2016. Amanda is an event planner with her own New York based event planning company called Eventurously. The process of putting together the wedding was super easy, mostly due to the fact that Amanda was a seasoned vet, and had a clear vision of her wedding. They were very trusting in my artistic vision, and gave me complete creative freedom to illustrate what I felt fit for their classic winter wedding. The only must haves was a map that included both are their home states Wisconsin and New York as well as the crest. I adore creating both so to me it was easy and a perfect pairing!
The couple both have such sweet and fun personalities, so I wanted to instill that in their invitation suite while also incorporating the 'farm to table' vibe that their venue Blue Hill emulates. I did this through little illustrations and pairing a script and serif font. We spiced it up for the rehearsal dinner invitation at Tomatillo, incorporating a illustration of a cow with a sombrero. We kept it light and fun. Tomatillo was an important place to Amanda and Robert because the restaurant sources their ingredients from Blue Hill, so it tied in nicely.
This suite is one of my most favorite to date because I got to combined my passion for type and calligraphy with my love for illustration and gold engraving. It's timeless yet simplistic, which I believe parallels with my own brand and really speaks for not just this couple, but all Eliza Gwendalyn clients. I just adore when a couple trusts in my artistic ability. That really makes me feel so fortunate to work with them.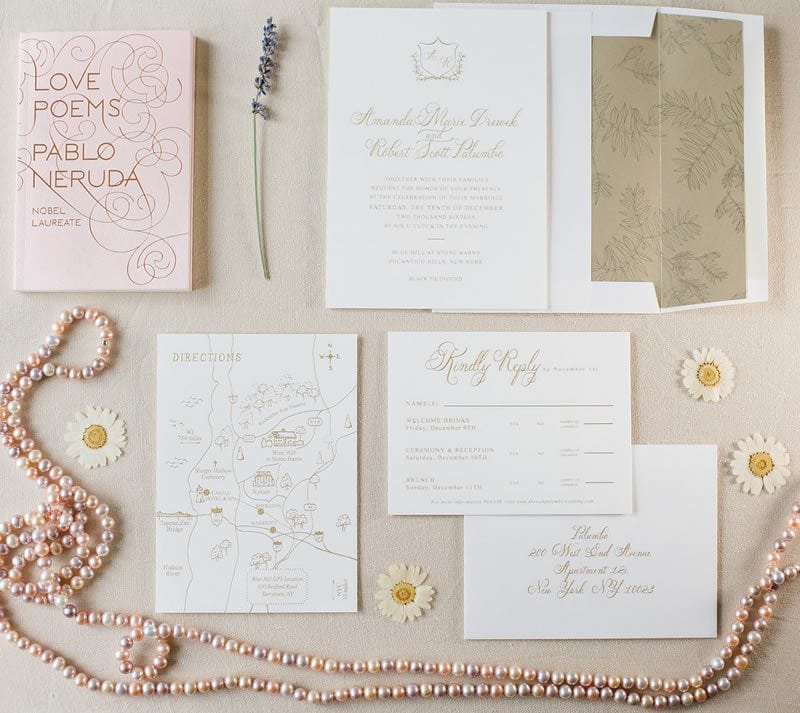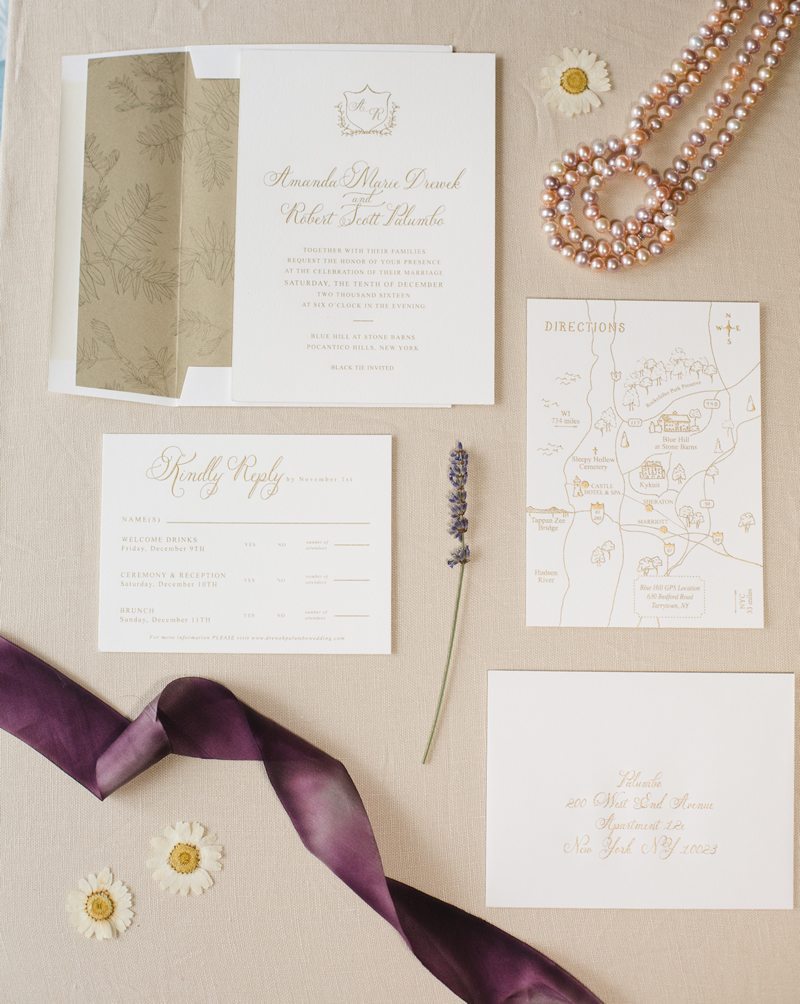 invitation + calligraphy: Eliza Gwendalyn Ink | photography: For The Love Photo | wedding planner + bride: Amanda Palumbo, Eventurously | printing: Roxy Lou Design