Sustainability is 2021's biggest wedding trend, and thrifting wedding reception decor is one of the easiest ways you can take part. You'll find accents that will be entirely unique to your reception, all while saving money and being kind to the planet. However, both thrifting novices and pros will soon find out how time-consuming hunting for those perfect items can be. Enlist your girl gang to make thrifting your first bridesmaid bonding activity.
Whether you're envisioning a rustic, boho, or classic wedding, you can send your girls on a scavenger hunt for decor that's unique and totally faithful to your theme. Pick a few weekends in the months leading up to your wedding to visit as many stores as you can and spend a little time after getting your craft on, and before you know it, your bridesmaids will have bonded just like you have with each of them. Check out our list of easily thriftable wedding reception decor to get your sustainable wedding planning and bridesmaid activities started!
Glass Vases and Mason Jars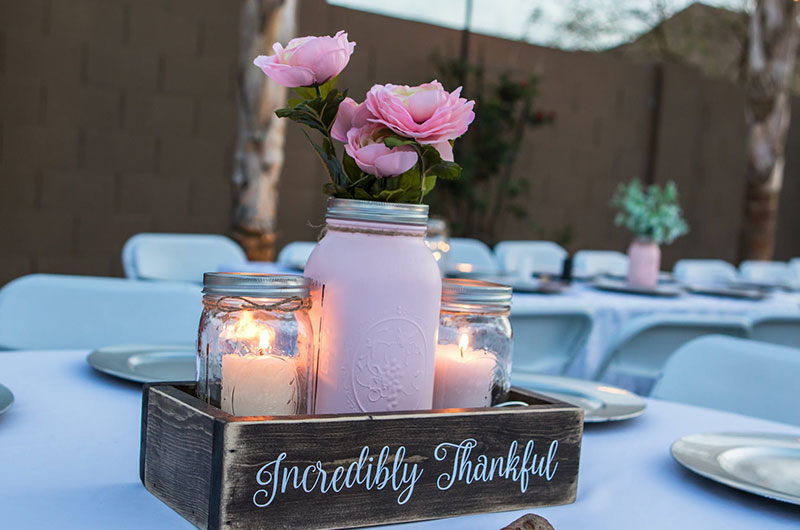 Glass is one of interior design's best blank canvases. Polish them and keep them as is for your bouquet centerpieces, or give yourself another excuse to scroll through TikTok and Pinterest to learn how to upcycle your vases with the baking soda and paint technique. Even the less artistically inclined will find this craft easy and enjoyable. Just mix baking soda with the paint color of your choice and you'll have a bold and textured vase that will coordinate with any color palette.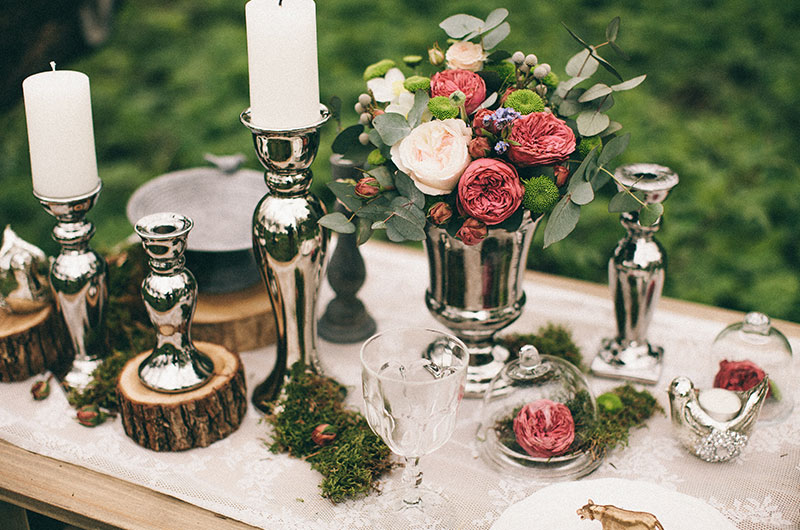 Candles are a design staple no matter what your reception theme. With an array of styles and sizes offered at most thrift stores, you'll have no problem finding candle holders that will coordinate with your vision. Simply polish a few large, vintage ones to create a timeless centerpiece, or, if you're looking for more of a boho, eclectic vibe, mix and match sizes and paint the candle holders different colors. Whichever style you choose, when your candleholders are illuminated with soft light, they'll only enhance your reception's intimate feel.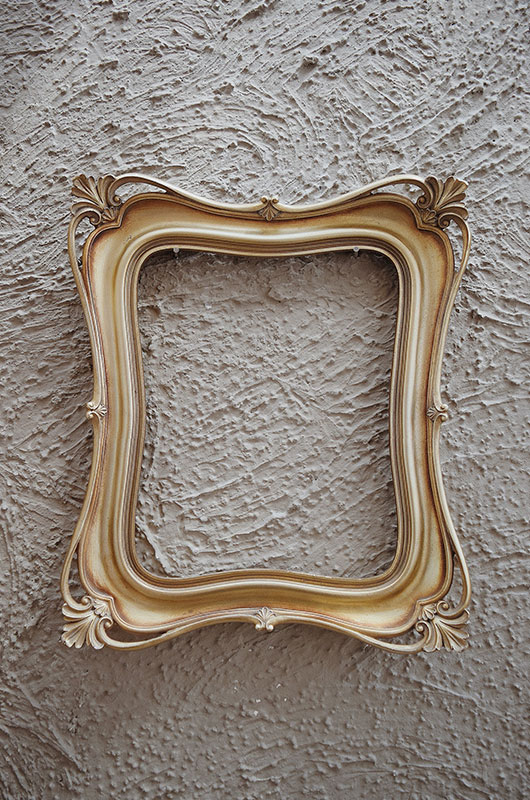 Have your bridesmaids collect as many vintage frames as they can to create an Insta-worthy gallery wall at your reception. You, your wedding party, and your guests won't be able to resist taking pictures in front of this classic background. You can leave the frames empty or fill the frames with pictures of you and your partner and you and your guests to add a personal touch. For a whimsical take on the traditional gallery wall, gather colorful, patterned, or unique picture frames to create a collaged backdrop that's no less photo-worthy.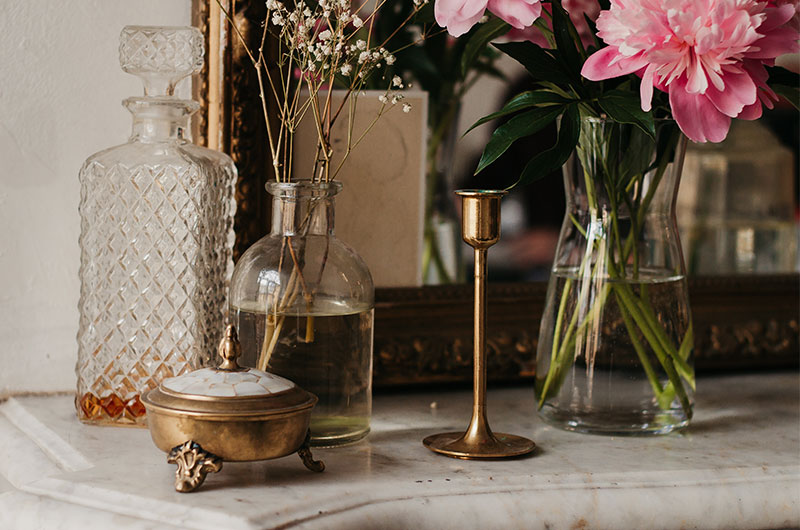 While these items are easy to find and easy to spruce up—even for the less artistically inclined—don't underestimate the power of the nick nack. Part of the fun of thrifting wedding reception decor is stumbling upon the unexpected. You might be able to score vintage decanters, baskets, or unique display bowls that coordinate perfectly with your theme and color palette. Whatever you end up finding, incorporating sustainable practices into your wedding helps the environment, ensures the individuality of your reception, and creates a bridesmaid bonding activity your girl gang will love.
Images provided by Pexels