The year 2020 instilled a great sense of resiliency and gratitude within us and taught us how to turn darkness into light, inspiring this styled wedding that accentuated  
bold elegance.
With its refined simplicity, modern greenery, and slightly aged white brick, The Bradford in New Hill, North Carolina, was just the venue for this loving celebration.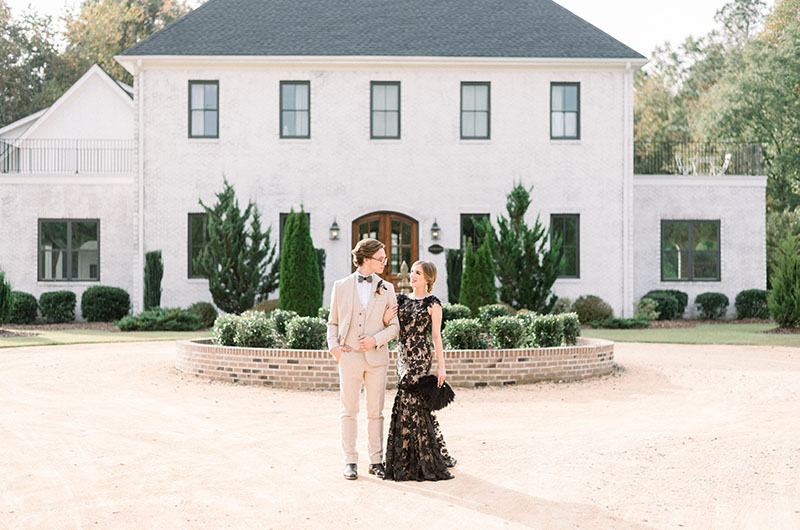 The bride wore a dramatic black lace gown with a nude base that spoke of a timeless, never-ending love. While she chose to make a bold statement, her dress from Meagan Kelly Designs was a beautiful addition to the saturated hues of her decor.  She paired her dazzling dark gown with dainty gold earrings and a sparkling hairpiece that laid just right in her twisted, pulled-back hair. Her ever so slight smoky eye and subtle makeup completed her look.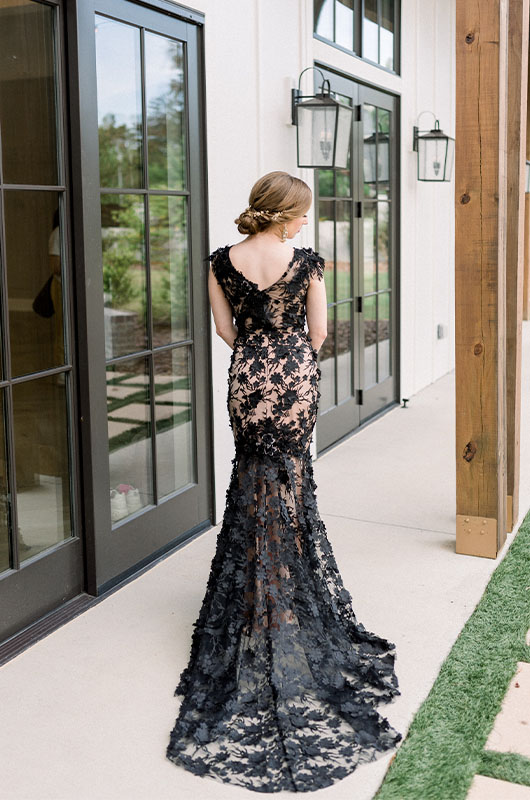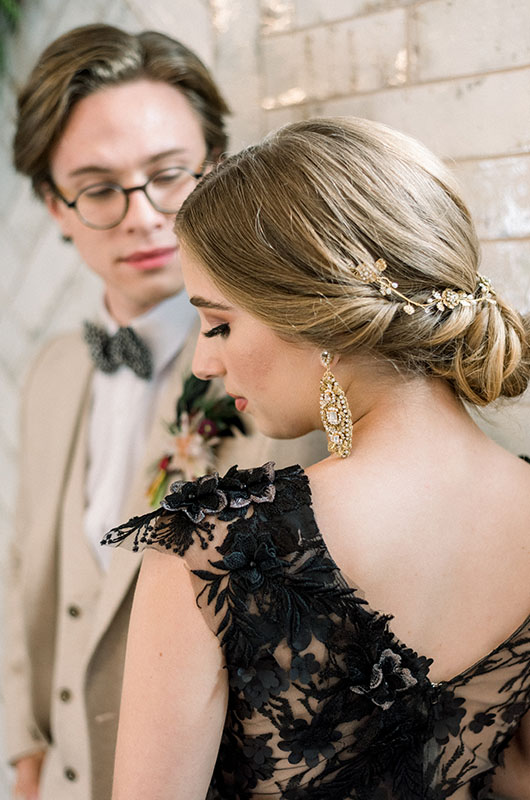 Her groom dapperly complimented the nude features of her dress in his neutral suit from ASOS. His black bowtie and dark floral pocket added touches of striking sophistication, just as the rest of the intricate details throughout the day. 
​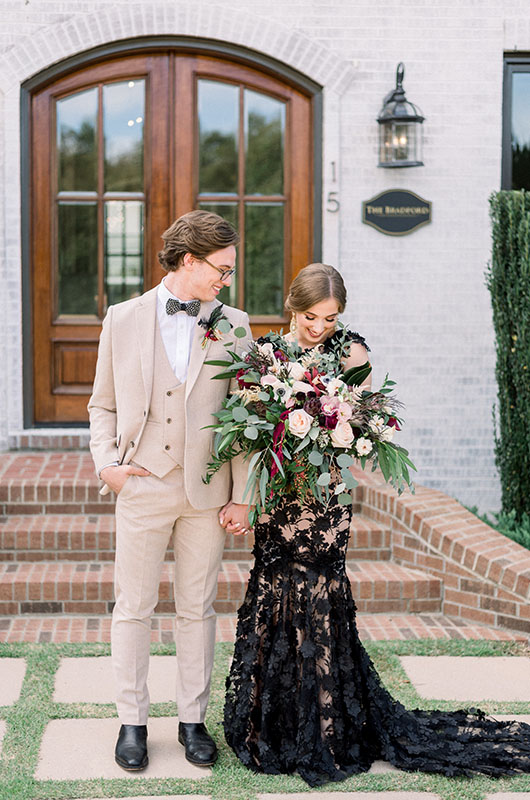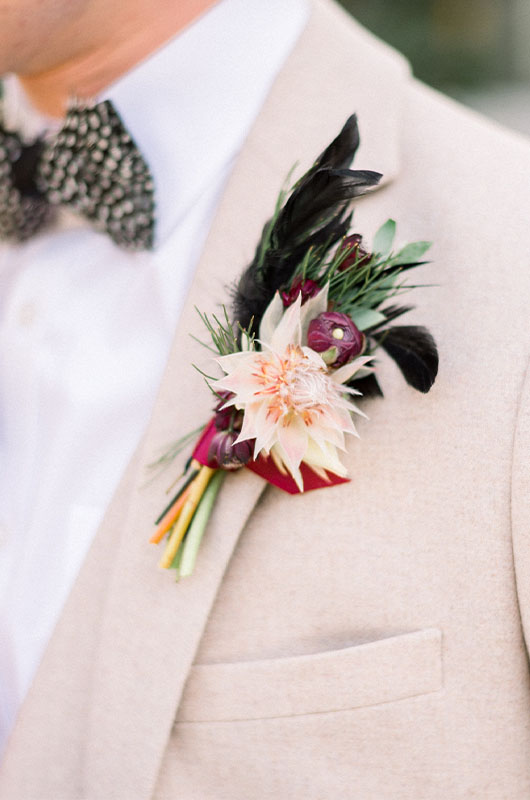 The cascading florals intertwined with greenery and subtle dark pieces served as a reminder to stay positive and overcome troubles that may be faced. Enchanted Weddings Florals & Beyond brought an air of reverence, and with their magic touch, knew just how to set the mood for this meaningful ceremony.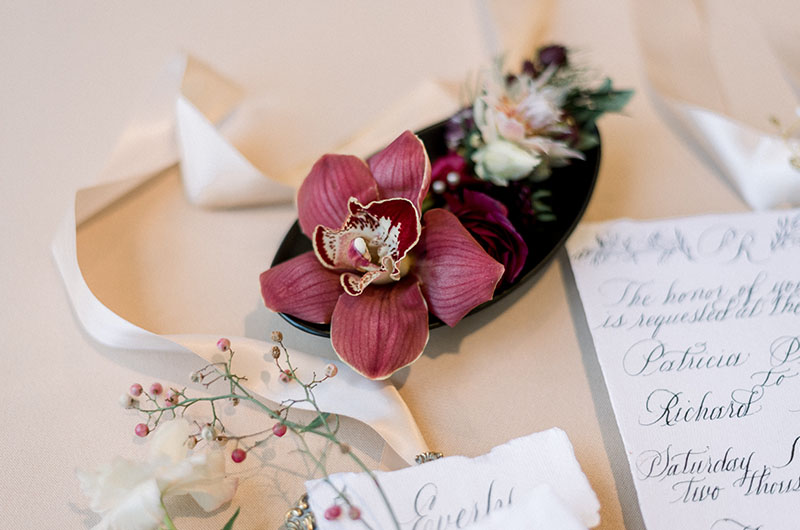 The reception site showcased captivating touches of black tapered candles with accents of gold, while the lush, warm florals added an effortless beauty throughout the space. The Tenacious Tart crafted a stunning tiered cake that featured dark florals placed atop bright white icing, which blended seamlessly with the theme.
Invitations and menus by Pretty Written Things were scripted with matching elegance as they both reflected the look of delicately worn white paper and classic, ageless black ink; and added to the bold yet refined, unforgettable decor.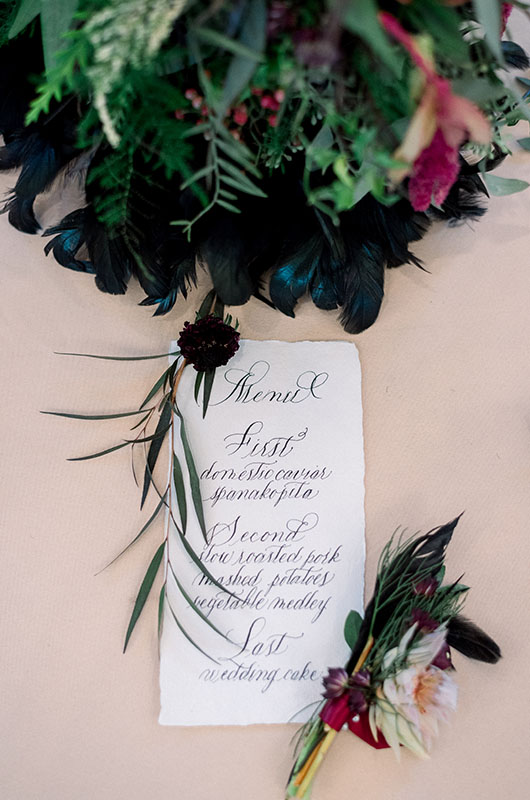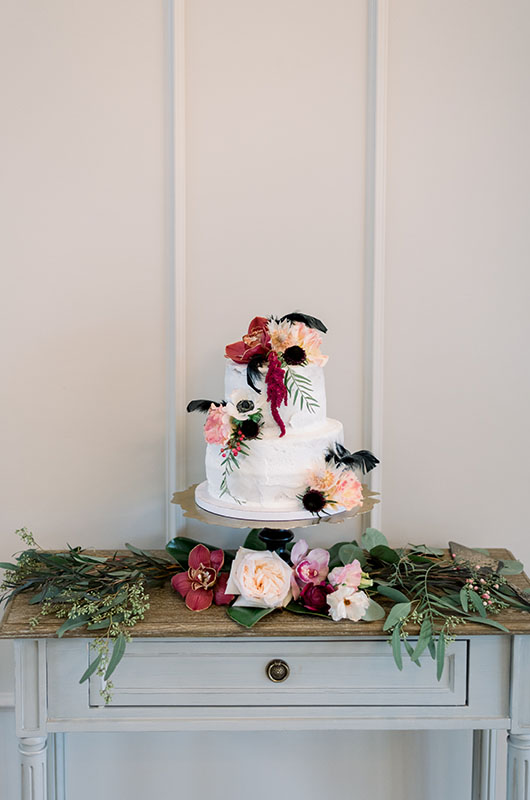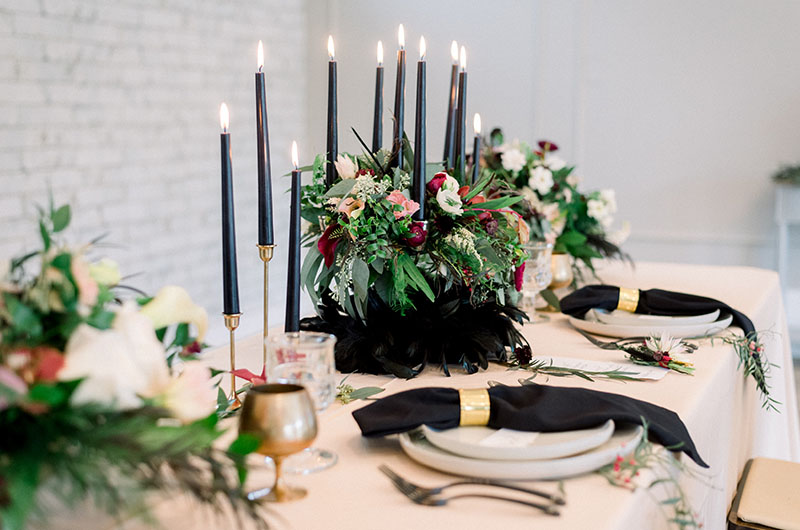 At the sweetheart table, black angel wings paid tribute to loved ones who left us too soon but who are constantly watching over us. With meaningful and beautiful accents, this styled wedding featuring bold elegance, much like 2020, turns darkness into light and reminds us that true love always endures.