Eco-conscious brides may be familiar with traditional ways to implement sustainability in their big day, from ethically-sourced fabrics for gowns to vegetarian (or even vegan) food at their reception, but many brides may be surprised to find out that the ring they slip onto their finger can be environmentally conscious, too. This April, Vegan Action, one of the leading vegan certification organizations in the world, granted New York City-based Aether Diamonds a vegan certification for their diamonds. The first jewelers to receive this certification, Aether Diamonds work for a sustainable future and show that a vegan engagement ring is the height of responsible luxury.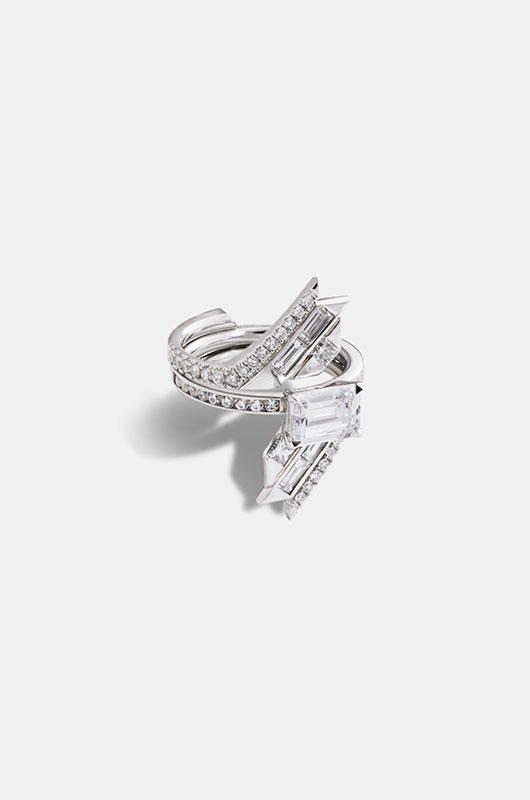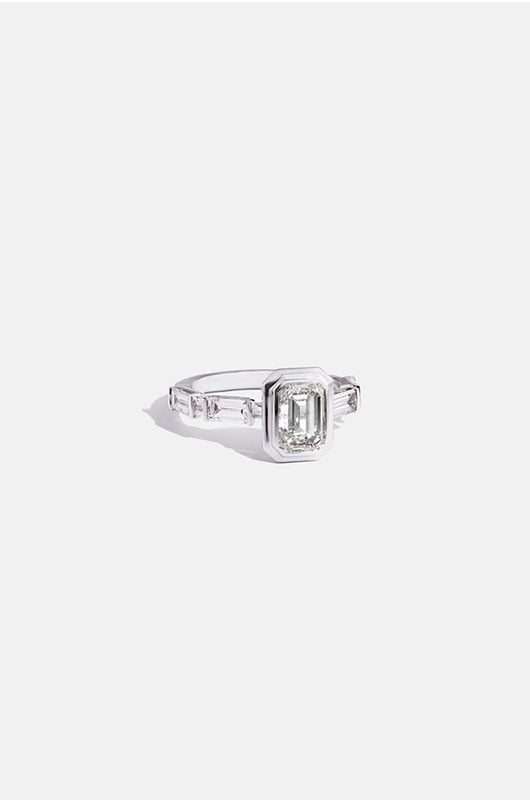 Describing an engagement ring as "vegan" might seem odd when we're so accustomed to hearing it used to describe a plant-based diet. However, veganism is a lifestyle—not just a diet—that focuses on ensuring that no animals are abused for human purposes. Because the diamond industry has negatively impacted ecosystems and the animals that live in it, many other jewelers cannot say that they are vegan.
Now more than ever, consumers are doing their research to align their personal values with their purchases, which is the kind of dynamic that Aether hopes to strengthen within the diamond industry. Aether's vegan certification opens a dialogue about the origins of the gemstones we love, using terms that are more widely used and easily understood.
​Since its launch last year, Aether has made a point of educating consumers about the differences between their diamonds and other diamonds on the market. Aether doesn't mine for diamonds—they grow them in a lab using a diamond reactor, which only requires two things to create the gemstone of your dreams: energy to power the reactor and carbon, the raw material that eventually becomes a diamond. Using sustainably-sourced energy and carbon sourced from air pollution, Aether grows diamonds that positively impact the environment and leave the planet in a better condition than before they were created.
In contrast, diamond mines typically destroy ecosystems and wildlife habitats, and many other lab-grown diamonds use fossil fuels as their source of carbon, which means depending on drilling and fracking, both of which further environmental and wildlife destruction. By using carbon sourced from air pollution to create their diamonds, Aether is actively working to reverse the historical environmental damage of the diamond industry while also providing beautiful pieces for those seeking luxury jewelry.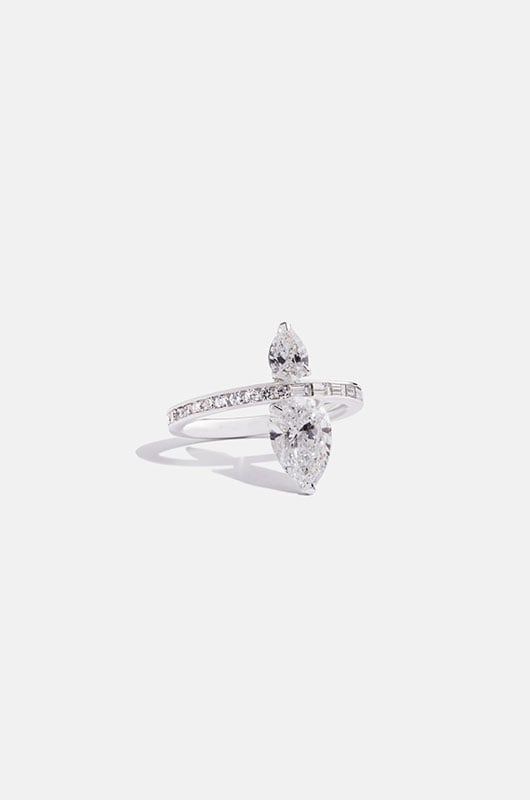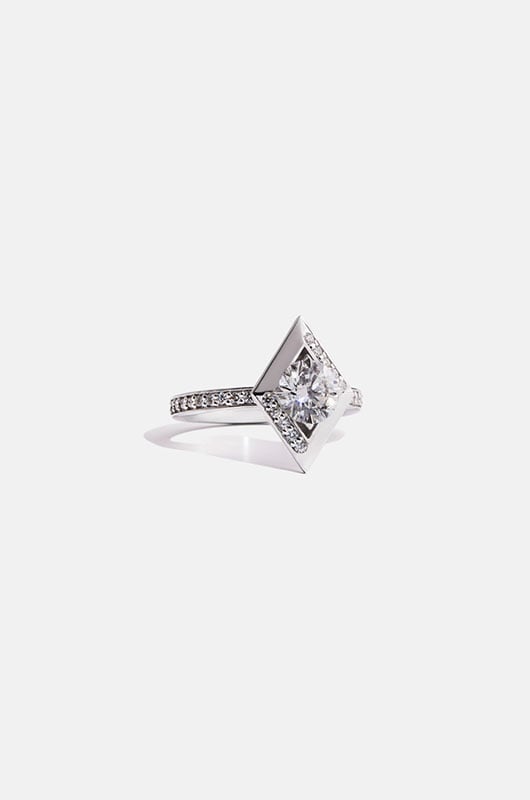 The first step of planning a sustainable wedding begins with the ring you say "yes" to. With a groundbreaking diamond sourced from the air and a band made of 100% sustainably sourced metal, these engagement rings are not only stunning, but also ethically responsible.
"Whether you're vegan or not, you can feel confident in how responsibly our diamonds are created. Our goal is to give our customers a truly guilt-free option for their diamond jewelry that's not only good for the planet, but good for the soul. The greatest gift we can give to future generations is a world that is healthy and thriving. When you wear an Aether diamond, it's a symbol of commitment to your special person, and also a symbol of your commitment to a better future," says Robert Hagemann, Aether's co-founder and CMO.
With varying cuts and carats, all of which maintain timeless elegance, a vegan engagement ring from Aether shows that sustainability doesn't mean you have to sacrifice.