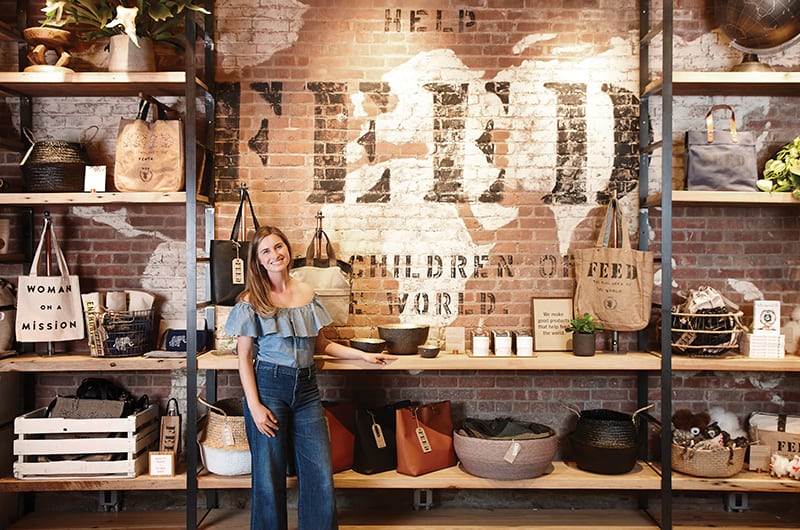 It was a true pleasure to chat with Influencer, Lauren Bush Lauren who is the Founder and CEO of FEED, a company that makes good products that help feed the world. Lauren is an inspiring visionary with a true heart for giving back and we are honored to have her in the current issue of Southern Bride! Oh – and in case you didn't know, Lauren is the grandaughter of of former President George H. W. Bush, niece of former President George W. Bush and she is married to designer, Ralph Lauren's son – wow!! We did ask her a question about her wedding (we couldn't help ourselves, of course!) and you can see below what she said about her big day and how her father-in-law played a huge role in her wedding.
Read what Lauren, herself had to say below:
The idea for FEED came about during my college years. After witnessing the devastating effects of hunger and poverty first hand while traveling with the UN World Food Programme my sophomore year, I knew I needed to do something more to help. I had studied and interned in fashion, and the idea of creating beautifully designed products that gave back with each purchase married both passions. Reusable totes were just becoming popular as an eco-friendly alternative to paper or plastic and the idea was a lightbulb moment for me. So our first product was the FEED 1 Bag (still one of our most popular totes today) and the design was inspired by the burlap bags the food rations from the World Food Programme are delivered in. It's a reversible canvas and burlap tote and each one provides an entire year of school meals for 1 child – 185 meals. That first year 10 years ago was a special one and during that year we provided 7 million meals.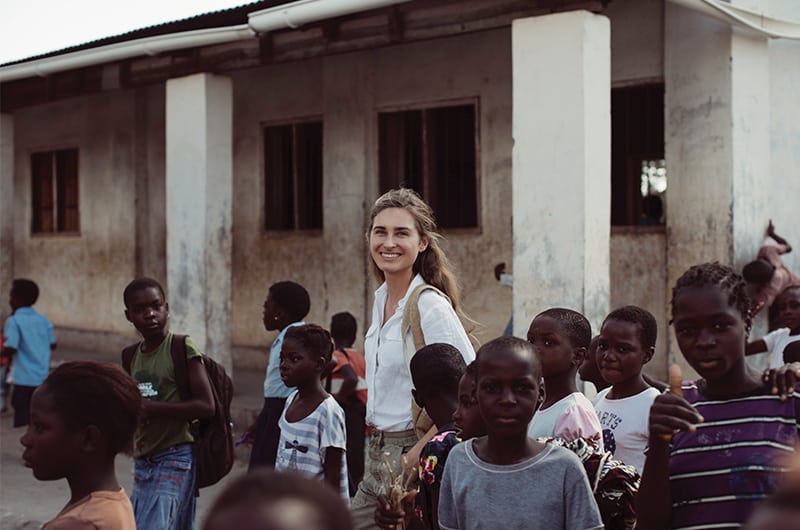 From the purchase of a FEED product to the meals that are placed in front of those in need, each product is stamped with a number that represents how many meals are provided with purchase. From there, we work with giving partners on the ground to distribute meals globally to those in need. All of our products, as of this year, also give meals in the U.S. and to-date, FEED has provided over 100,200,000 meals.
We are feeding children truly all over the world, including right here in our own backyard. Unless a product is handmade in a certain region – like a lot of our artisan-made products – or part of a specific regional collection – like our Kenya bags or hurricane relief bags – we leave it up to our giving partners to distribute the meals where they see fit, based on where the need is greatest, which changes constantly due to political strife, drought, natural disasters, etc. This allows them to really reach the children who need it most, across 63 of the poorest countries around the globe. In addition to America, where 42 million people live in food insecure households, our giving reaches countries including Haiti, Guatemala, Kenya, Rwanda, Egypt and Syria.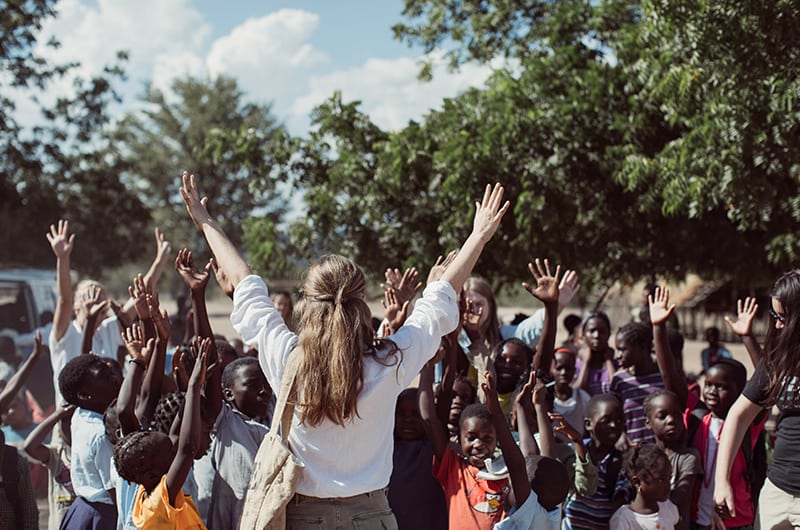 The impact of providing school meals in particular is huge. Not only are we providing meals, but we're encouraging children to stay in school and empowering them to break the cycle of poverty, particularly for young girls, whose education is not as prioritized in some of the countries where we give meals. Research has shown that school attendance and performance greatly improve as a result of school feeding, so when you buy a FEED bag, you're also investing in these kids' education. Beyond school meals, we have also given micronutrient packets for mother and child with specific products, such as our FEED Diaper Bag.
I've always believed wholeheartedly in what we're doing with FEED, but reaching the 100 million meals provided milestone and celebrating our 10 year anniversary last year was truly unbelievable. There have been so many incredible learnings along the way, from partnerships with incredible companies like Amazon and West Elm, to opening our first physical store, the FEED Shop & Café, in Brooklyn. I can't wait to see where the next ten years takes us!
Last but not least . . . what's the favorite memory from my wedding day? It was such a special day with close friends and family in the most picturesque place. First and foremost just being with David and everyone that we love, but the dress was definitely a highlight. It was everything I dreamt of and more. I'm very blessed to have had my father-in-law (Ralph Lauren) design something for me that was so personal, classically stunning and special.
By: Lindsey Conrad Nabors
Lauren Bush Lauren is one of our favorite female influencers featured in the current issue of Southern Bride. See her feature and more incredibly influential women in our Summer 2018 Issue and stay tuned for more on FEED's new travel collection – which will be sharing soon!